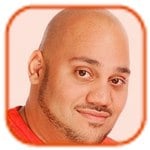 Posted by Andru Edwards Categories: Apple, PC / Laptop, Software, USB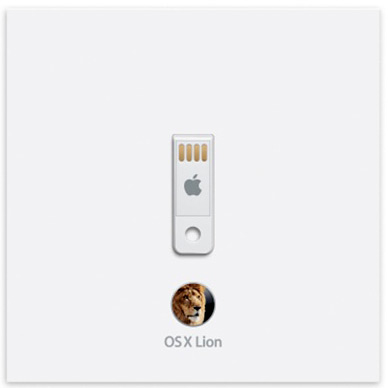 Apple is now selling its updated Mac OS X Lion operating system as a $69 thumb drive.
The device is currently shipping within one to three business days.
"OS X Lion is available on a USB thumb drive for installation without the need for a broadband Internet connection," Apple said on its Web site. "Just plug the drive into your USB port and follow the instructions to install."
Click to continue reading Mac OS X Lion now available on USB thumb drive for $69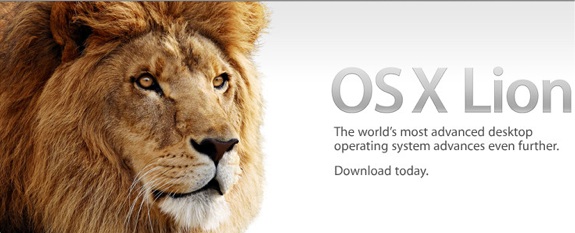 Today is the day, and Mac users everywhere have been downloading and updating their computer to the newly-released Mac OS X 10.7 Lion. If you haven't gotten in on the fun, you can download it now from the Mac App Store for $29.99. Buy it once, and you can use it across all of your Macs. Lion Server is also available as a $50 add-on.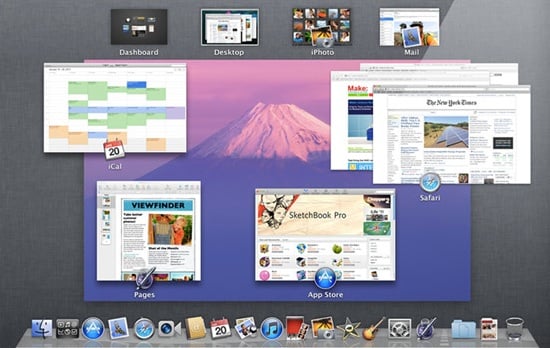 During today's Apple earnings call, CFO Peter Oppenheimer announced that Mac OS X 10.7, better known as OS X Lion, will be launching tomorrow on the Mac App Store. Lion will be available as a 4 GB download, and will sell for $29.99. Once purchased, you can install it on all Macs that you own at no extra cost, and without any sort of authorization key. Apple is touting 250 new features in Lion, with things like Launchpad (an app launcher that is reminiscent of iOS,) Mission Control (a replacement for Expose,) Resume, touch gestures, and more included. Lion Server will also be available as a $50 add-on.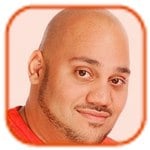 Posted by Andru Edwards Categories: Apple, PC / Laptop, Rumors, Software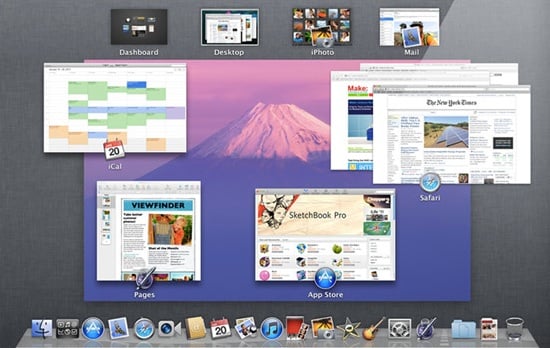 Hot on the heels of the Apple seeding the OS X Lion Golden Master to developers, we're now hearing that Apple is planning on releasing that very same build to the world on July 14th, exclusively on the Mac App Store for $29.99. Of course, these plans can change is devs find any showstopping bugs in the Golden Master, but barring that extremely unlikely occurrence, you should be all set to get in on Apple's new hotness in just under two weeks.
Read More

| 9to5Mac


Apple has just released the golden master version of OS X Lion to Mac developers. We already know that the final, public release of Lion will be coming on July 14th, so it makes sense that Apple would be ready to give the stamp of approval on today's release, as golden master means that , barring any glaring oversight, that this is the final version that customers will be able to purchase in the Mac App Store for $29.99. The build number on the release is 11A511, and Mac devs, you can download it now.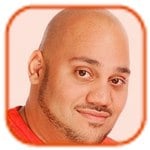 Posted by Andru Edwards Categories: Apple, PC / Laptop, Software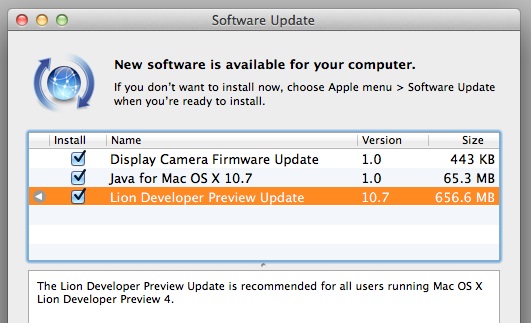 Hot on the heels of the release of OS X Lion Developer Preview 4 at WWDC 2011, Apple has already released the next update to the Lion build. No details yet on the fixes/additions/improvements in this one, but if you are running the latest OS X 10.7 Preview, you can find this update waiting for you in Software Update. Go ahead and run it, and if you find anything interesting, do let us know, mmkay?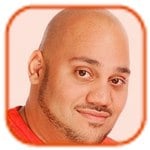 Posted by Andru Edwards Categories: Apple, Internet, PC / Laptop, Software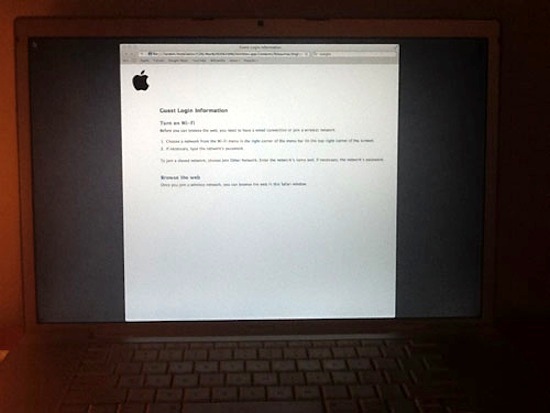 Borrowing a tiny page from Google's Chrome OS, Apple has snuck a feature into its upcoming OS X Lion release that allows users to reboot their systems into Safari.
Why would you bother doing that? In a word, security. When you elect to restart your system into Safari, you're effectively placing the Web browser into a sandbox. When it boots, your system will give any users with physical access to your machine the ability to surf the Web. But that's it. Users won't be able to access the system's files or applications.
And thanks to Lion's new auto-save and application restoration capabilities, users that slap their systems in Safari-only mode will be able to restore back to their full desktop exactly as they left it. Since Safari mode runs off of a system's recovery partition, you'll still be able to access the Web and research new methods for fixing your system should your primary partition suffer some catastrophic upset.
The comparison to Chrome OS stems from the fact that Google's operating system runs entirely Web-based: The browser is the primary method for interacting with the system. There's no underlying desktop layer to speak of.
Click to continue reading OS X Lion will allow you to boot right into Safari

For all you peeps out there with Mac Developer accounts, you'll wanna grab the latest OS X Lion Developer Preview 4 build that Apple just released. This morning at its WWDC 2011 keynote, the company re-introduced us to many of the OS X 10.7 Lion features that we were already familiar with, but this time things have a lot more fit and finish on them. Lion will launch next month at $29.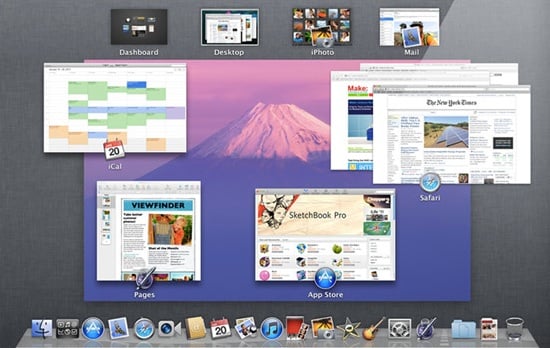 We've been updating you on the progress of Lion as the updates have been fairly often in the Developer Preview. Today at WWDC 2011, Phil Schiller announced that OS X 10.7 Lion will be launching next month, exclusively on the Mac App Store, for the amazingly low price of $29. An updated Developer Preview of the next big operating system from Apple will be available later today.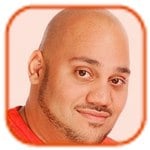 Posted by Andru Edwards Categories: Corporate News, Microsoft, Software, Videos
Microsoft finally figured out how to effectively bring full-blown Windows to tablets: make it look a lot like Windows Phone 7.
In the first public unveiling of the upcoming Windows 8 interface, Microsoft's president of Windows, Steven Sinofsky, showed off a radically altered Windows start screen that features user-configurable tiles and looks almost nothing like Windows 7. The demo took place during this week's D9 conference in southern California.
The new interface supports gestures, snap, pin, cloud apps, new concepts like a basket for files you'll want to share between apps and services, and a hidden task bar on the right side of the screen. The updated OS is designed to work on "the hundreds of millions of PCs already out in the market," Sinofsky said.
Since it's still Windows, all devices and apps that work with Windows 7 will run on Windows 8, said Sinofsky, adding that consumers will only have to choose which device to run it on. "The interface scales from about 7-inches to a wall-screen display," explained Sinofsky.
In addition to the development screen, Microsoft showed Windows 8 running on tablets from Samsung and Lenovo.
Click to continue reading Windows 8 reinvents Windows interface by bringing in Windows Phone 7 shell
© Gear Live Inc. – User-posted content, unless source is quoted, is licensed under a Creative Commons Public Domain License. Gear Live graphics, logos, designs, page headers, button icons, videos, articles, blogs, forums, scripts and other service names are the trademarks of Gear Live Inc.