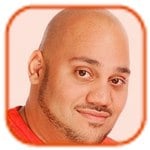 Posted by Andru Edwards Categories: Apple, Cell Phones, Editorial, Features, Handhelds, Software
Earlier today, I received word that a second iPhone App had been denied access into the App Store, with Apple citing that the application duplicates existing functionality already found in the Apple ecosystem. This is beginning to become a problem, and if you aren't seeing why, allow me to explain why this is so alarming to me. In case you hadn't heard, a couple of weeks ago, an app called Podcaster was rejected by Apple for similar reason. The line of thinking there was that Podcaster, an app that would allow you to subscribe to and download podcasts while on the go, duplicated functionality already found in iTunes.
Now, if you've never used an iPhone, allow me to point out the absurdity. There is nothing on the iPhone or iPod touch that allows you to subscribe to, or even download, a podcast to your device. Sure, you can open the file in Safari, but that is not what we are talking about. That's right, even if you enter the iTunes app, you will find right away that podcasts just aren't there. So we have to then assume that Apple was referring to the iTunes desktop software when they said that Podcaster duplicated functionality. Really? Is that a major issue that a company decided to fix a gaping hole on the iPhone, even if that hole doesn't exist on the desktop? Why, then, are there so many calculators in the App Store? After all, not only do we have a calculator as part of OS X, but there is a calculator that ships installed by default on the iPhone as well. It seems we have a double-standard here.
Click to continue reading The App Store is a gamble for developers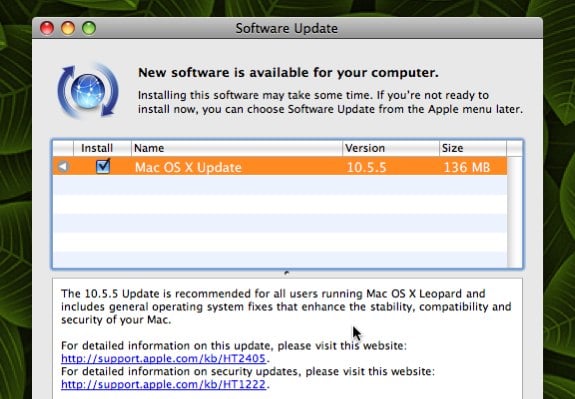 Time to fire up Software Update yet again, as Apple has just pushed out the latest update to Leopard, 10.5.5. There's a lot here, but being the email warriors that we are, seeing all the Mail.app improvements makes us just a tad bit exited. We are also into the MobileMe fixes as well. Gotta love the cloud. In any event, hit the jump to get the full list of updates. If you don't care, then you can just be assured by this nugget from Apple:
The 10.5.5 Update is recommended for all users running Mac OS X Leopard and includes general operating system fixes that enhance the stability, compatibility and security of your Mac.
Yeah, didn't do it for you either? Didn't think so.
Click to continue reading Mac OS X 10.5.5 released
Read More

| Mac OS X 10.5.5 release notes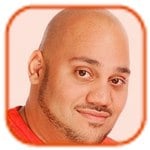 Posted by Andru Edwards Categories: Apple, Corporate News, Internet, Software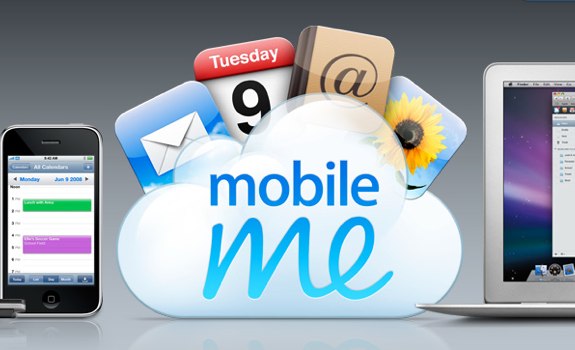 We know that Apple's MobileMe service has been off to a rocky start, but we are just glad that the company realizes it as well. Since the launch, people have had trouble with syncing, have lost email, and have discovered that this whole "push" thing wasn't really as "pushy" as Apple made it out to be when they gave us a look at the product back at MacWorld.
Originally, Apple gave all subscribers a 30-day extension to compensate for all the issues, as well as a written apology. Since then, things have gotten a little better, but are still in no way seamless. Because of this, Apple has just decided to grant another extension, and this one is twice as long as the original. If you were a MobileMe subscriber as of 12:00 AM PDT on August 19, you get an additional 60 days tacked on to the end of your subscription. Even better, if you were taking a free trial of the service as of that time, you get 60 days added on to your trial. Apparently, Apple doesn't want you to not sign up due to the kinks they are trying to work out. Good for them.
Hit the Read link below for the full details on the extension, and the eligibility requirements around it.
Read More

| MobileMe extension details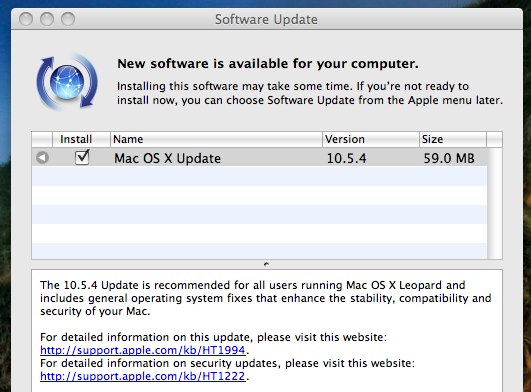 It's about that time to fire up Software Update again for those of you running Leopard, as Mac OS X 10.5.4 has just been unleashed. Our first thought was that it must be time for MobileMe, but reading the change log, we don't see it mentioned. However, there are a bunch of iCal fixes, among a few more generic updates, which you can check out after the break.
Click to continue reading Mac OS X 10.5.4 released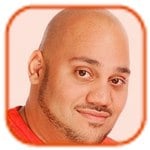 Posted by Andru Edwards Categories: Apple, Cell Phones, Corporate News, Handhelds, Internet, PC / Laptop
In just about five minutes, Steve Jobs will be taking the stage to give his WWDC 2008 keynote. We are monitoring all the news, and will be bringing you updates on everything going on, live, as it happens on stage. In case you've been summering in Antarctica, we are expecting the new 3G iPhone to be launched (and not expecting it to be as radical as others think it will be - no front-facing camera, no iChat video chat - just some 3G and GPS goodness), Snow Leopard should be given out to developers to take home with them in anticipation of the launch of OS X 10.6 at MacWorld 2009, and the new .Mac replacement we've all been hearing about, Mobile Me, should be announced and shown off to the masses.
Well, it's just about time. Let's get started…
Click to continue reading Live blogging the WWDC 2008 Steve Jobs Keynote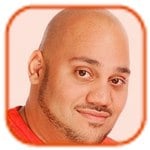 Posted by Andru Edwards Categories: Apple, Cell Phones, Rumors, Software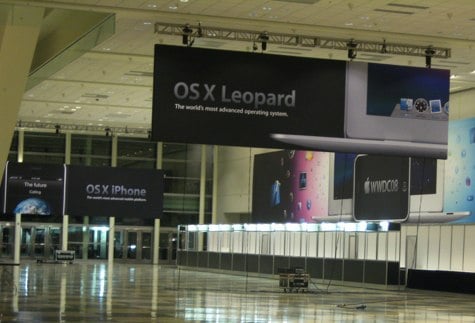 Apple's Worldwide Developer Conference starts on Monday. We already knew what the rumors are. 3G iPhone. OS X Snow Leopard. App Store. iPhone 2.0 firmware. Redesigned iMacs/MacBook Pros. Mac nano. Mobile Me service. Steve Jobs announced as Obama's running mate. Anything we missed?
Anyhow, one thing we can be certain of is that Apple is focusing on the operating system. As evidenced by the spy shot above, OS X Leopard and OS X iPhone should be getting some premium attention. Makes sense, being that this is a developers conference and all. We have one more spy shot for you after the jump.
Click to continue reading WWDC 2008 spy shot images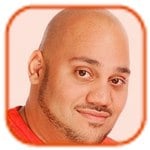 Posted by Andru Edwards Categories: Apple, PC / Laptop, Rumors, Software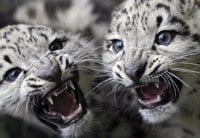 So, word on the street now is that Apple will be unveiling Mac OS X 10.5.6
10.6 in a mere five days at WWDC. Based on the fact that Steve Jobs said that they wanted to get back on track to releasing just about yearly, I started asking people if they thought the successor to Leopard would show up next week, and they all scoffed as if I were some sort of lunatic. Well, now with the reports that TUAW and Ars have receive, it appears that my hunch was correct. Oh, and what will the successor be named? We all know Apple likes to stick with the cats for OS X, and it appears that this time it is going to be "Snow Leopard." You see, this release is all about tightening up speed, stability, and security - not so much about dazzling new features like Time Machine. See? They want to take Leopard, and make it white as snow. That's almost as cute as an iPod nano…
We look to Monday to see what Steve brings us.
Read More

| TUAW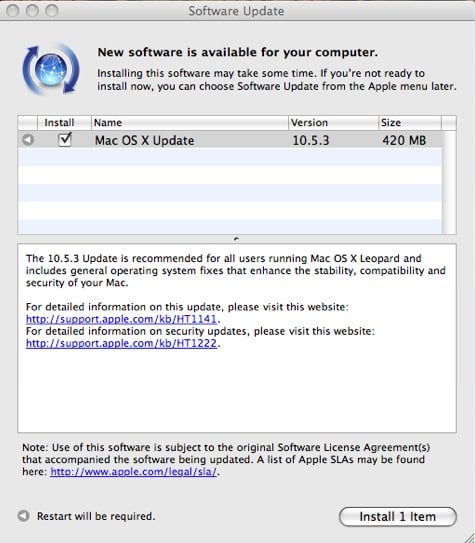 Apple has just released the latest batch of stability, compatibility, and security updates for OS X Leopard, all wrapped up in the 10.5.3 update. On my Mac Pro, the update is clocking in at 420 MB, so it's a hefty one. That is understandable though, because there are quite a few fixes in this one. Some that stand out to us include things like improved Time Capsule reliability, screen sharing fixes, and a few Spaces improvements. We've got the full list for you after the break, if you are interested. Otherwise, fire up Software Update to get the latest and greatest.
Click to continue reading OS X Leopard 10.5.3 update released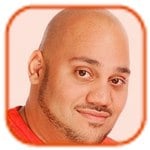 Posted by Andru Edwards Categories: Apple, Software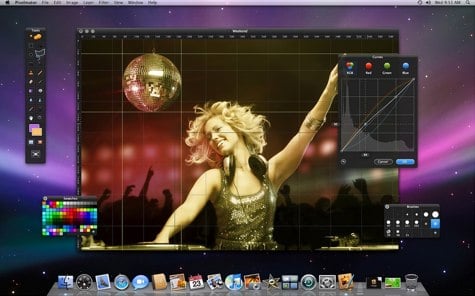 Here at Gear Live, we are big fans of Pixelmator. In case you haven't heard of it, Pixelmator is an image editor for OS X that takes advantage of a bunch of different OS X features in a way that few apps do. We love it because, while not as powerful os Photoshop, it has just about every feature the average person needs in their image editing/manipulation app, at a price that is far, far easier to swallow at just $59. Oh, and it does support PSD files, and is the world's first image editor powered by your graphics card. Anyway, they're calling this one "Pixelmator 1.2 Draftsman," and there are a bunch of new features that we look forward to getting our hands on. We've got the full release notes for you after the jump.
Click to continue reading Pixelmator updates to 1.2, adds bunch of features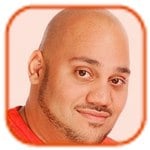 Posted by Andru Edwards Categories: Apple, Software
In light of the news that Parallels has sold over 1 million copies of their Parallels Desktop for Mac software, we figured we'd gauge the pulse of the Gear Live community to see what you guys think. The other day, Apple reported some amazing sales figures as far as the Mac goes. Desktops and portable sales are up. We are thinking there is a connection between those numbers and the fact that Parallels - which lets you run Windows inside of OS X - has been selling to well.
So we want to know, how does the fact that you can run Windows right on your Mac, and inside of OS X, affect your PC purchasing decisions?
© Gear Live Inc. – User-posted content, unless source is quoted, is licensed under a Creative Commons Public Domain License. Gear Live graphics, logos, designs, page headers, button icons, videos, articles, blogs, forums, scripts and other service names are the trademarks of Gear Live Inc.