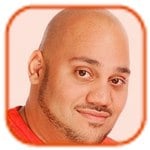 Posted by Andru Edwards Categories: Apple, PC / Laptop, Software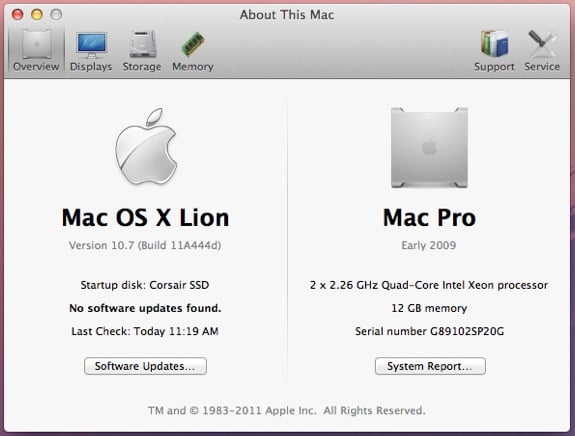 All you Apple devs out there (and anyone who coughed up $99 for a Mac dev account,) hit Software Update when you get a chance because Apple just released an update to the Lion Developer Preview 2. Build 11A444d sits at 1.7 GB, and looks to be an actual seed build this time around. We are keeping our eyes out for any new features or enhancements. Also, for those interested, Xcode 4.1 Developer Preview 4 is also available.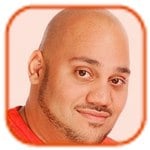 Posted by Andru Edwards Categories: Apple, PC / Laptop, Software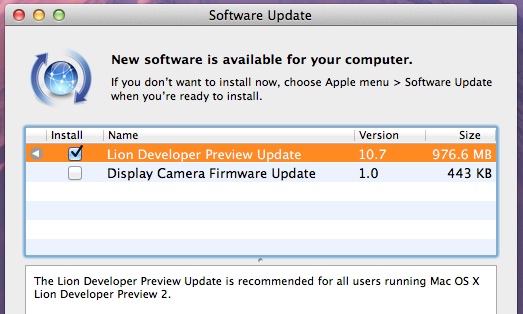 Apple just released a Lion Developer Preview Update through Software Update for testers running Lion Developer Preview 2. The download for the update to the Preview of Mac OS X 10.7 Lion is almost 1 GB in size, but (at least at first glance) doesn't seem to incorporate any obvious new features. We're guessing this is just an update to squash some bugs. In fact, we now find that a bunch of apps that previously crashed almost immediately after launch (like Chrome and Evernote,) now run normally as expected. Now if only they'd fix the weird multiple monitor blank screen startup issue that forces me to unplug 2 of my 3 displays whenever I boot into Lion...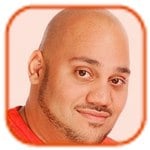 Posted by Andru Edwards Categories: Apple, Corporate News, Rumors, Software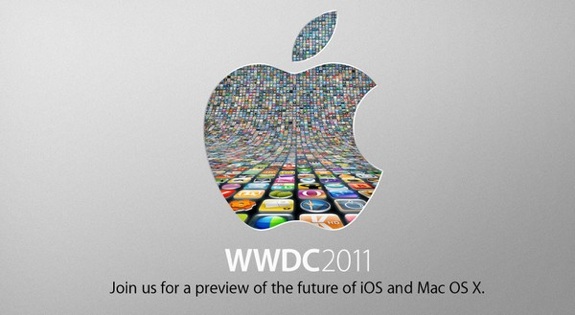 Apple has anounced that its annual Worldwide Developers Conference (WWDC) will run from June 6 to June 10 in San Francisco, with a focus on iOS and Mac OS.
"At this year's conference we are going to unveil the future of iOS and Mac OS," Philip Schiller, Apple's senior vice president of Worldwide Product Marketing, said in a statement. "If you are an iOS or Mac OS X software developer, this is the event that you do not want to miss."
Apple promised demonstrations of the new kinds of apps that developers can build using Apple's frameworks and more than 100 technical sessions presented by Apple engineers. Mobile app developers can "explore the latest innovations and capabilities of iOS" while Mac developers "will see and learn how to develop world-class Mac OS X Lion applications using its latest technologies and capabilities," Apple said.
Click to continue reading Apple's WWDC 2011 a lock for June 6-10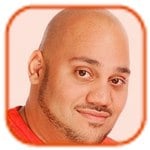 Posted by Andru Edwards Categories: Apple, Corporate News, Software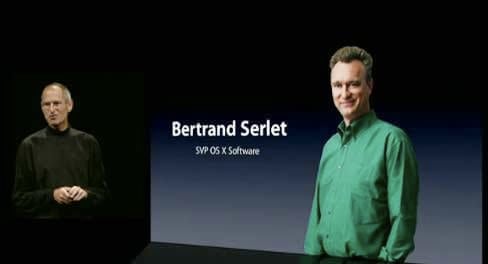 Bertrand Serlet, chief of Mac software engineering at Apple, will leave the company to focus less on products and more on science, the company announced Wednesday.
Craig Federighi, currently serving as vice president of Mac Software Engineering, will assume Serlet's role as senior vice president.
"I've worked with Steve for 22 years and have had an incredible time developing products at both NeXT and Apple, but at this point, I want to focus less on products and more on science," Serlet said in a statement. "Craig has done a great job managing the Mac OS team for the past two years, Lion is a great release and the transition should be seamless."
Apple did not mention if the departure was effective immediately. Federighi is responsible for the development of Mac OS X and has been managing the Mac OS software engineering group for the past two years. He will reports to Apple chief Steve Jobs.
Click to continue reading Bertrand Serlet, the man behind OS X, leaves Apple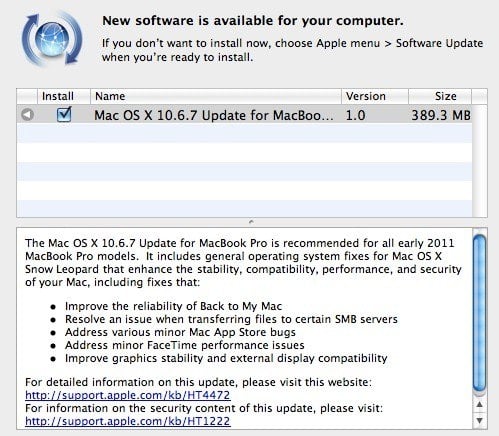 Sure, Mac OS X Lion is getting all the hype, but Apple isn't resting on its Snow Leopard laurels, having just released 10.6.7. The update focuses on improving Back to My Mac, fixing some Mac App Store bugs, FaceTime improvements, and also takes care of that Thunderbolt Cinema Display issue as well. Grab the goods by launching Software Update now.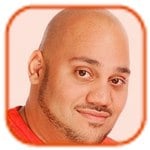 Posted by Andru Edwards Categories: Apple, Features, PC / Laptop, Software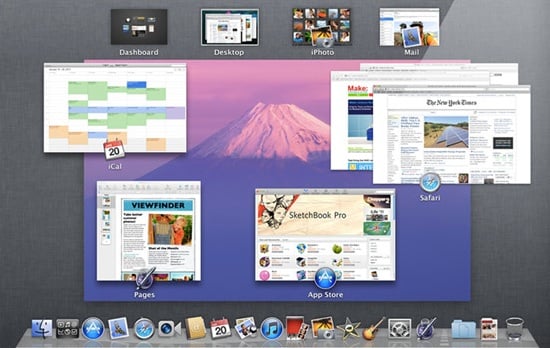 Today I was given a sneak peak at the current state of OS X Lion. It's now looking smoother, though it's still a work in progress.
A few nifty features have arrived since my first viewing of the nascent operating system. As has been mentioned, Lion borrows a lot from iOS, but don't forget that iOS started out as a whittled down version of Mac OS X, so the tides have turned.
Never-before seen features announced today include AirDrop, a wireless file-sharing utility; a redesigned Mail app; Resume, which presents the OS and Apps in the exact state at shutdown; Versions, which allows app developers to implement a feature that saves multiple snapshots of any document being worked on; and AutoSave, which does what its name suggests, saving documents automatically.
Apple also announced today that FaceTime for Mac is no longer beta, and is available in the Mac App Store for $0.99.
I also got a closer look at some of OS X Lion's major new interface tools: LaunchPad, Mission Control, and multitouch support, which works across the other two. Before delving into the previously unknown features, I'll share some impressions of these, which will change the way we interact with our Macs in significant ways.
Click to continue reading Mac OS X Lion: A look at the Developer Preview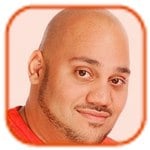 Posted by Andru Edwards Categories: Apple, Corporate News, Software

Inspired by the success of its iPad tablet, Apple is transferring ideas from that platform to its next full-scale desktop operating system, Mac OS X Lion, where they make sense. Among these are the Launchpad view of all installed app icons, a full-screen view for apps, and multi-touch gesture support. Apple has said that the new OS, which is the eighth major release of OS X, will arrive this summer, but today the company made a preview version available to developers.
The update also introduces some new concepts for navigating applications and OS features. Mission Control is probably the most radical, all-encompassing of these. Combining features of Exposé, Dashboard, Spaces, and full-screen apps, Mission Control is just what it sounds like, a place to quickly access all running applications, workspaces, and gadgets.
"The iPad has inspired a new generation of innovative features in Lion," said Philip Schiller, Apple's senior vice president of Worldwide Product Marketing. "Developers are going to love Mission Control and Launchpad, and can now start adding great new Lion features like full screen, gestures, Versions and Auto Save to their own apps."
Launchpad looks and works very similarly to the iPhone and iPad's home screen—a grid of icons for every app installed. Users will be able to reorder and group the app icons into folders, and multiple pages of icons will be accessible with a swipe, just as on the smaller iDevices.
Click to continue reading Apple releases Developer Preview of Mac OS X Lion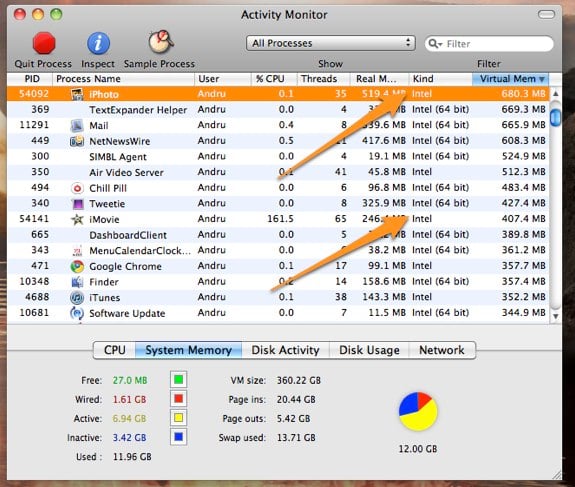 Yesterday, Apple announced the new features and availability of iLife '11. We were definitely excited about picking it up, even though we noticed that a lot of the features that Apple was showing off in iMovie and iPhoto seemed to be fairly incremental (we aren't big users of GarageBand, so we couldn't tell you if the new features there were awesome or not.) So we figured that one unannounced "feature" would likely be that the iLife suite had been converted to 64 bit. After all, Snow Leopard has had more than enough time to mature out in the wild, and it seems that developers left and right have jumped onto the 64 bit bandwagon. That's why we were sorely disappointed when we launched Activity Monitor and found that, unlike just about every other process and application we are running on the Mac Pro, the iLife apps are still labeled as "Intel" rather than "Intel 64 bit." I guess we will have to wait and see what happens with iLife '12 or '13 at this point.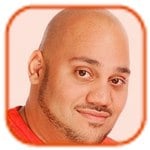 Posted by Andru Edwards Categories: Apple, Corporate News, Rumors, Software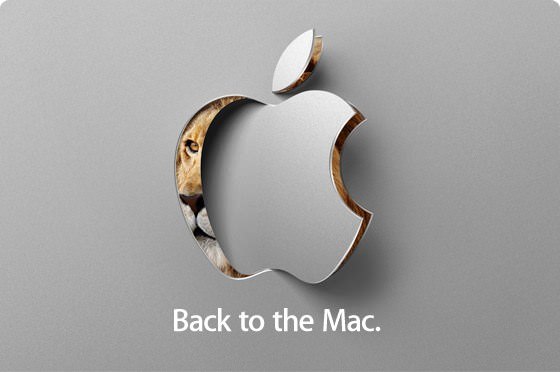 Apple has been on such a mobile tear lately that many have worried that OS X was being given the shaft. However, Apple's next press event looks to be all about the Mac hardware and the OS X operating system. The invitation is above, and clearly shows a lion hiding behind that Apple logo. It doesn't take a lot of thought to put two and two together here—each iteration os OS X has been named after some sort of wild cat, and Lion must be the name of Mac OS X 10.7. News Macs and finally news on Apple's next major OS? We can't wait.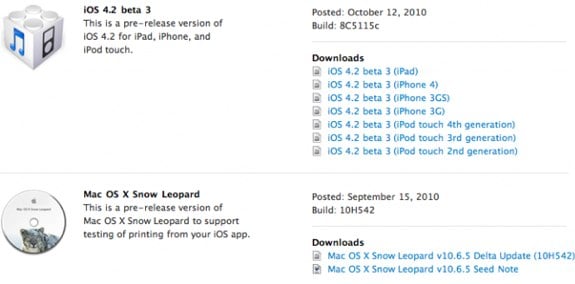 Hey, all you iOS devs—Apple just released iOS 4.2 beta 3 8C5115c for testing on the iPad, iPhone, and iPod touch, and it's available now for download. The iOS SDK 4.2 beta 3 10M2423 is also available, alongside a new Mac OS X Snow Leopard 10.6.5 10H542 beta as well. Let us know if you find any new hotness, will you?
© Gear Live Inc. – User-posted content, unless source is quoted, is licensed under a Creative Commons Public Domain License. Gear Live graphics, logos, designs, page headers, button icons, videos, articles, blogs, forums, scripts and other service names are the trademarks of Gear Live Inc.