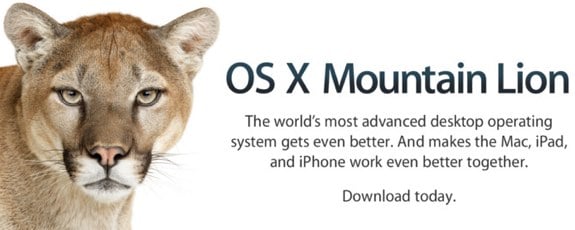 Just as Apple promised yesterday (and as we predicted,) OS X Mountain Lion is now available to all on the Mac App Store. If your Mac is supported, you can head over to the Mountain Lion download page and grab it for $19.99. Make sure you're on a speedy broadband connection though, as the download weighs in at a hefty 4.05 GB. Mountain Lion was announced just five months ago, and has going from Developer Preview to public release fairly quickly thanks to Apple's new annual OS release schedule.
Have you downloaded it? Are you going to wait until 10.8.1? Sound off in the comments!
Read More

| OS X Mountain Lion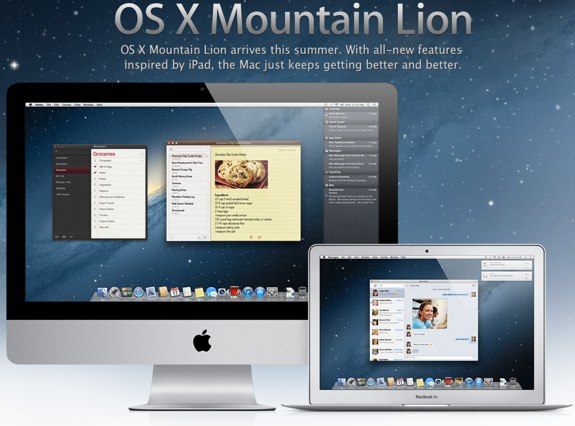 Earlier today we guessed that Apple would be launching Mountain Lion tomorrow, and it turns out that we were correct. During it's earnings call today, the company announced that OS X 10.8 Mountain Lion will hit the Mac App Store tomorrow, July 25th. Users will be able to purchase the OS X update for $19.99. Be sure to check out our getting ready for Mountain Lion guide, as well as our Mountain Lion Mac compatability list to be sure your computer can run the new OS.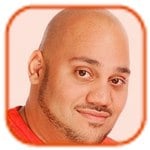 Posted by Andru Edwards Categories: Apple, Software,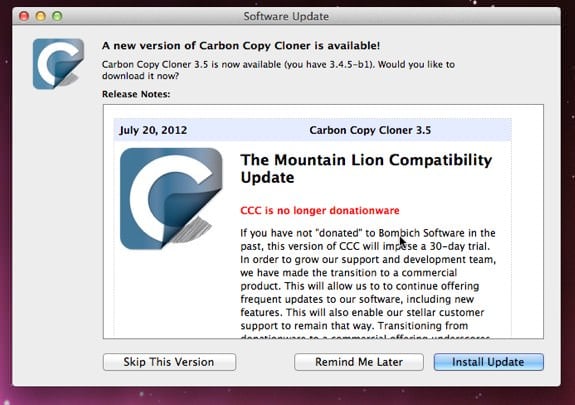 With the rumor that Mountain Lion will launch tomorrow, a bunch of developers have been released Mountain Lion compatable software updates recently, and we can now add the excellent Carbon Copy Cloner to the list. Carbon Copy Cloner allows you to automatically make backups of your data using a simple-yet-powerful interface. CCC 3.5 requires Snow Leopard, Lion, or Mountain Lion, while 3.4.x will continue to run on Tiger and Leopard. As a nice bonus, Carbon Copy Cloner 3.5 also includes support for the Retina display. Here's the full changelog:
This version of CCC requires Mac OS X Snow Leopard, Lion, or Mountain Lion, and is fully qualified on each of those OSes. We will continue to provide user support and bug fixes for Tiger and Leopard users on CCC 3.4.x for a while longer.
Recovery HD support has been overhauled to better support the concept of "one Recovery HD partition per volume", rather than one per disk. If you have multiple backup volumes with different OSes (e.g. Lion and Mountain Lion), CCC can associate a Recovery HD with each one and apply the appropriate OS to each Recovery HD partition.
We have leveraged code signing within CCC for nearly five years. For GateKeeper compliance on Mountain Lion, however, CCC is now signed with an Apple Developer Certificate.
Most of the binaries in the CCC bundle are now 32/64-bit Intel-only binaries.
Fixed an issue that appeared in 10.7.4, specific to Macs running Lion with a 64-bit kernel, in which the /Volumes folder on the destination volume would be locked rather than hidden. This resulted in external volumes being unmountable when booted from the backup volume.
Performance of deleting scheduled tasks is much improved.
CCC previously encountered some performance problems when simultaneously saving very large numbers of scheduled tasks (e.g. > 29). These problems should now be resolved. This is most applicable when updating CCC, or when CCC has been moved and all tasks must be re-saved at the same time.
Updated graphics for High Resolution support on the new MacBook Pro (Retina).
You can get the new update now.
Read More

| Carbon Copy Cloner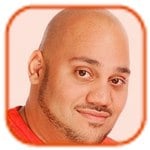 Posted by Andru Edwards Categories: Apple, PC / Laptop, Rumors, Software,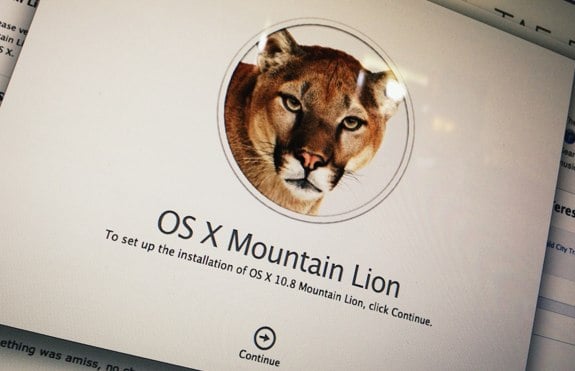 Apple will be reporting its third-quarter fiscal year 2012 earnings call later today, and many are speculating that part of that call will be the announcement of the OS X Mountain Lion release date. In fact, last year Lion's release date was announced during the earnings call, and it debuted the following day. Apple has promised that Mountain Lion would be released this month, and we've got a week left. If we had to bet, we'll see Apple's next major operating system launch tomorrow. Mountain Lion will be available on the Mac App Store for $19.99, and the Golden Master was released to developers recently.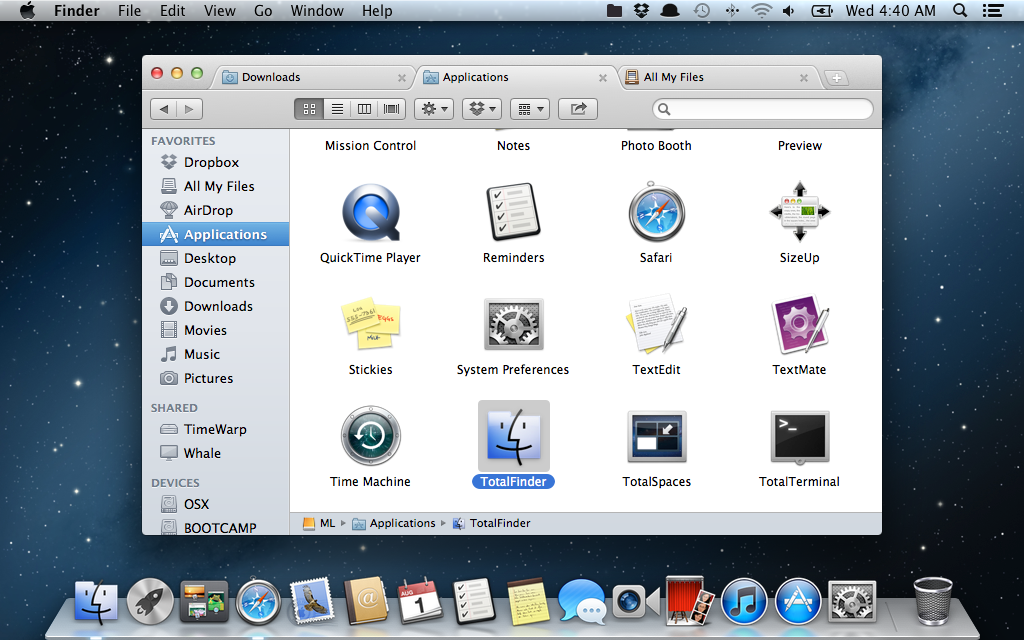 TotalFinder has become essential Mac software here at Gear Live. If you're unfamiliar, TotalFinder is an add-on for the Apple OS X Finder that provides a tabbed interface. That means that you can have multiple Finder instances open in one window, and you an even have multiple tabbed windows as well. Much easier to work with the Finder when you've got TotalFinder running. Version 1.3.5 brings OS X 10.8 Mountain Lion and 10.7.5 Lion compatability, as well as Gatekeeper support. Full changelog available after the break.
Click to continue reading TotalFinder 1.3.5 updated with Mountain Lion support
Read More

| TotalFinder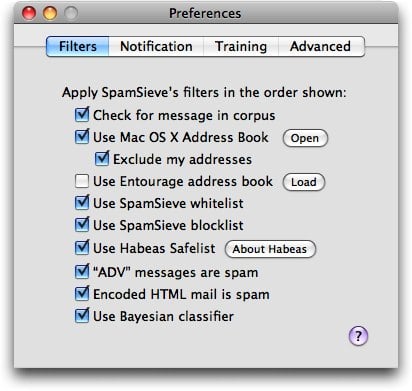 SpamSieve has been updated to version 2.9.3. You are using version 2.9.2. Would you like to download the new version? It includes the following changes:
Added support for the forthcoming Mac OS X 10.7.5.
Fixed a bug that could prevent SpamSieve from auto-launching on the forthcoming OS X 10.8.
SpamSieve is now able to recover from certain unexpected system errors on OS X 10.8.
Fixed a layout bug in the German-localized Statistics window.
Improved the Automatically Deleting Old Spam Messages instructions.
SpamSieve now tells the system that it can use the integrated GPU, which should reduce battery use on newer MacBook Pros.
SpamSieve's disk image background is now displayed at Retina quality on eligible Macs running Mac OS X 10.7 or 10.8. (On Mac OS X 10.6, due to an OS bug, it will incorrectly display at double size.)
Fixed a regression where SpamSieve's disk image icon didn't display properly.
SpamSieve is our favorite spam control solution, as it's proven to be an invaluable tool for us over the years. Highly recommended.
Read More

| SpamSieve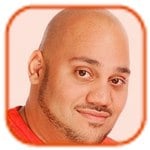 Posted by Andru Edwards Categories: Apple, Features, PC / Laptop, Software,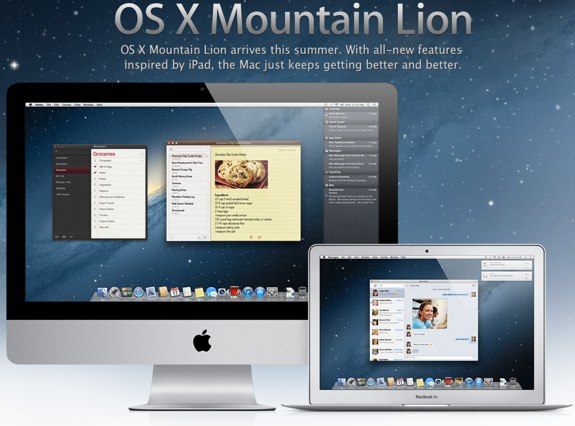 Apple is set to release it's next major operating system update, known os OS X Mountain Lion, later this month. In this edition of Ask Andru, Tracy writes in and asks if there is anything she should do to prepare her Mac computers for the Mountain Lion installation. I share some tips on what we can all do to ensure a smooth upgrade experience to Mac OS 10.8.
Question: I hear that Apple will be releasing a new version of OS X shortly. Is there anything I need to do in order to prepare for it to ensure that I can run it? Will it be expensive?
You're correct! Apple announced OS X 10.8 Mountain Lion just five months ago, and it will be available in under two weeks. Mountain Lion will sell exclusively on the Mac App Store for $19.99 (so, not expensive at all!) and will include some nice features, including AirPlay Mirroring from your Mac, tighter iCloud integration, Twitter and Facebook built-in at the system level, Reminders, Notes, Game Center, a new Messages app that will let you send and receive iMessages from the Mac, iPhone, iPod touch, and iPad. In total, there are over 200 new features that Apple is introducing in Mountain Lion.
Click to continue reading Ask Andru: How do I prepare my Mac for Mountain Lion?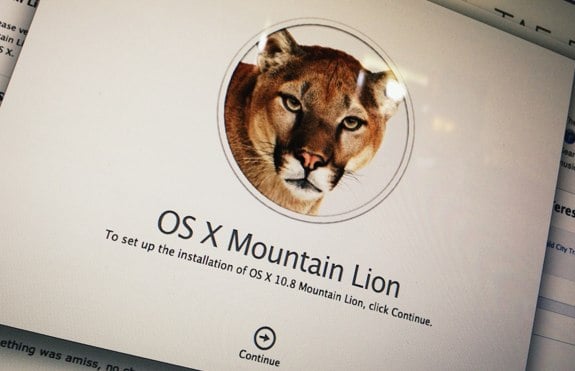 Apple has relesed the official list of Mac computers that will be able to run its next operating system, OS X Mountain Lion. The good news is that pretty much anyone who bought a Mac in the past four years qualifies, but there are a few exceptions (we're looking at you, Mac mini.) Curious if your Mac fits the bill? Here's the list that breaks down whether you can run OS X 10.8 when Mountain Lion is released later this month:
So there you have it. If you're the owner of a Mac mini or Xserve, we feel your pain, but those machines were never the bulk of Apple Macintosh purchases. If you've got something older, your choices are to be stuck on Lion, or to get a new Mac. It's time.
Read More

| Apple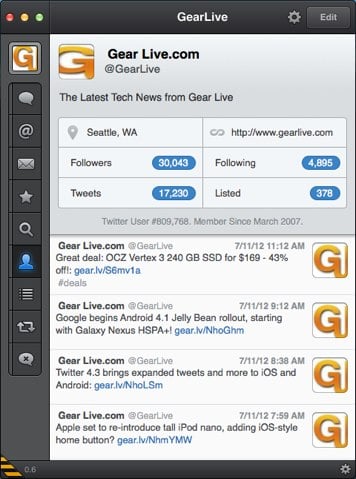 The long-awaited Tweetbot for Mac has arrived! Well, sort of. All users running Mac OS X 10.7 Lion and 10.8 Mountain Lion can now download the Tweetbot for Mac alpha, totally for free during the alpha and beta stages. If you've used the iPad version of the app, you should feel right at home on the desktop version. It is fast and slick, and is already our favorite Twitter client for the Mac after just a couple of hours of use.
Click to continue reading TweetBot for Mac now available in alpha form, Retina display-ready
Read More

| Tapbots


Mac OS X devs, listen up! Apple has just seeded the Mountain Lion Golden Master, and you can grab it right now. The GM status denotes that this is the final version of OS X 10.8 Mountain Lion that will be distributed publicly later this month, barring any debilitating bugs. The build number is 12A269, while the latest Developer Preview update was 12A256. Mountain Lion will sell for $19.99 on the Mac App Store later this month.
© Gear Live Inc. – User-posted content, unless source is quoted, is licensed under a Creative Commons Public Domain License. Gear Live graphics, logos, designs, page headers, button icons, videos, articles, blogs, forums, scripts and other service names are the trademarks of Gear Live Inc.