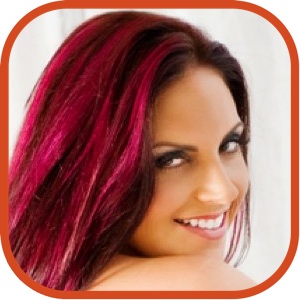 Posted by Taylor Peterson Categories: How To, Kitchen Gadgets, Recipes, Dairy, Organic, Paleo,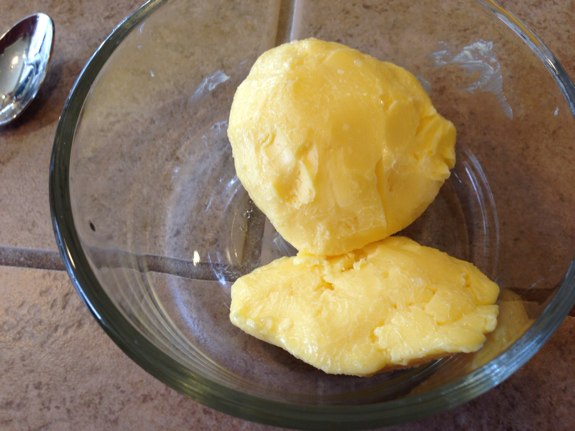 This weekend we purchased a KitchenAid Professional 5 mixer. I have wanted one of these mixers for years, but they're expensive and I didn't want to spend the money. As it turns out, we purchased this used on Craigslist for $130 (which excites me enough to add it to this post.) It was originally listed for $200 (and retails for over $400,) and I'm very proud to have negotiated (with some assistance) to the final price.
After we got the mixer and brought it home, we felt like we needed to immediately start using it due to the excitement. However, we needed to do some shopping and didn't have a lot of time right then. I remembered that we had some heavy cream in the refrigerator that Andru purchased for our coffee. We normally follow a Paleo diet and this cream, from grass fed cows, is an acceptable part of the program. That said, this month I'm following the Whole30 program, and that doesn't allow any dairy except butter from grass fed cows. I knew butter that butter is made by churning cream, but I thought for sure there was more to it than that.
Click to continue reading How to make homemade butter (recipe!)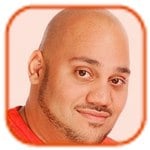 Posted by Andru Edwards Categories: Celebrities, Fashion Designers, News,
Watch out, Miley Cyrus—Selena Gomez is launching her own organic fashion range.
The 17-year-old actress, who has appeared in numerous family movies and TV shows since she was discovered by Disney in 2004, is designing a range of "inspirational" and "eco-friendly" clothes for young girls.
"With my line, I really want to give the customer options on how they can put their own looks together. I want the pieces that can be easy to dress up or down, and the fabrics being eco-friendly and organic are super important. Also, the tags will all have some of my inspirational quotes on them. I'm just looking to send a good message."
The Wizards of Waverly Place starlet will be working alongside Generra designer Tom Melillo and Sandra Campos to perfect her collection.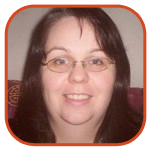 Posted by Colleen McKie Categories: Advice, Health,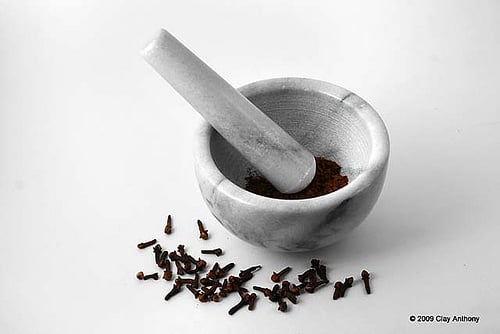 We quite often read food labels to be aware of what we are putting in our bodies. But how about what we're putting on them? You might not think too much about what's in your make-up, shampoo or body lotions, but maybe you should. Some of the most popular ingredients in beauty products can also be harmful.
Parabens
There has recently been much controversy over the use of parabens in products with both sides of the debate being very clear on their position. Some health officials swear there is nothing harmful about using parabens, while others swear they are extremely harmful. My main concern with parabens is the potential for harm. It's a chemical and has proven to be absorbable through our skin. The studies against using parabens have found that in cancerous breast tissue cells there is an elevated amount of the chemical. Has it been proven to cause or increase the risk of breast cancer? Nope. But remember, at one time it was thought safe to powder your face with lead.
Sodium Lauryl Sulfate
This cleaning agent can be found in soap, shampoos and body washes. Oh, yeah and as car engine degreaser. Sodium Lauryl sulfate and any of the other sufactants can cause skin and scalp irritation, irritates your eyes, cause hand, face and arm swelling and dries out skin and hair. The reason it's used? Because it's cheap.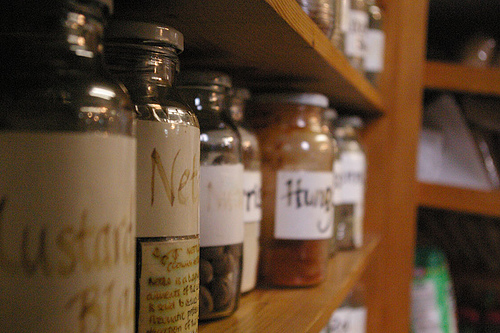 If you have sensitive skin and use a product with sodium lauryl sulfate, you can irritate the underlying problem making your skin even drier and itchier. And what do we generally do when our skin is dry? Put on more lotion, probably full of parabens.
I have decided to become a beauty product label reader and will only use products that do not contain either of these chemicals. Because I think they are 100% toxic and will kill me? No. Because I want to live healthy and that includes what I put on my skin as much as what I put in my mouth.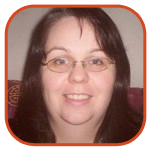 Posted by Colleen McKie Categories: Advice, Health,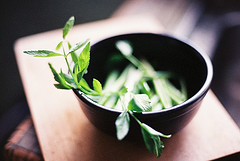 I am, in some cases, a true girly girl. I love beauty products. Lotions, lip glosses, body washes, perfumes, I love them all. I had totes of them stored in my closet because I ran out of room. And I probably had enough to open up my own drugstore.
You'll notice I said "I had". I have recently started thinking long and hard about all of my beauty products, what was in them, and really what they meant to me. I knew I had way more than I needed, but I really liked having the option of scent and color on a daily basis. But after doing some research I soon discovered that maybe my beauty products weren't all that healthy for me.
So I purged. And I purged big time. I got rid off a lot of stuff, some that I had forgotten that I even had! And if I didn't know I had it, I obviously didn't need it.
So now I've gone organic. Lotions, shampoo, make up. The whole nine yards. It wasn't easy. For me, gone are the days when I would just pick up whatever was on sale. I have now become an avid label reader and on line shopper. I get excited when I discover a new company or product that is all organic.
I'll be sharing tips and secrets to going organic and why you should. But don't worry, I won't be climbing up onto any soapboxes and preaching from the gospel of organic. I just want to let you in on some information and you can decide for yourself.
Many people would love to buy organic produce, organic meat, and live a more wholesome life. But what stops most of us? Money, time and space. The mindset I've struggled with is, "I can't buy organic because it's too expensive," or "I don't have the space to have a garden because we have such a small yard." My husband, Chris, found this website called Path to Freedom, that really challenges those limiting mindsets. The website is put together by a family who lives in urban Pasadena, California. This family has turned their small 1/5 acre lot into a rich garden with around 400 varieties of edible plants, supplying nourishment for them as well as a sustaining organic produce company. I found this site interesting and extremely inspiring. Take a look at their site and see if it doesn't inspire you to turn your rose bushes into string beans!
Read More

| Path To Freedom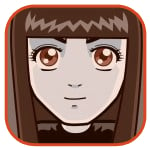 Posted by Sheila Franklin Categories: Corporate News, Home Entertainment, Movies,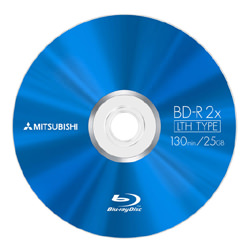 Mitsubishi and Pioneer have developed BR-D discs made with organic materials, which should reduce the cost of making them. Announced at CEATEC 07 in Japan, the companies will not commercialize them until the end of this year or the beginning of the next. They also announced that they can burn them at a speed of 2x and are working on 4x with multiple layers. Wouldn't it be nice if "organic" implied that they would be edible after they wear out? Mmmm, chocolate Blu-raspberry ray.
Read More

| Akihabara News

© Gear Live Inc. – User-posted content, unless source is quoted, is licensed under a Creative Commons Public Domain License. Gear Live graphics, logos, designs, page headers, button icons, videos, articles, blogs, forums, scripts and other service names are the trademarks of Gear Live Inc.