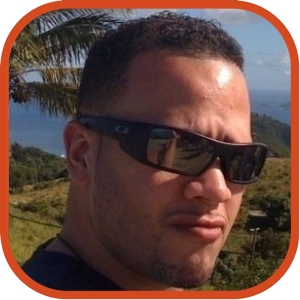 Posted by Jason Diaz Categories: Cell Phones, Editorial, Features, Google, Software,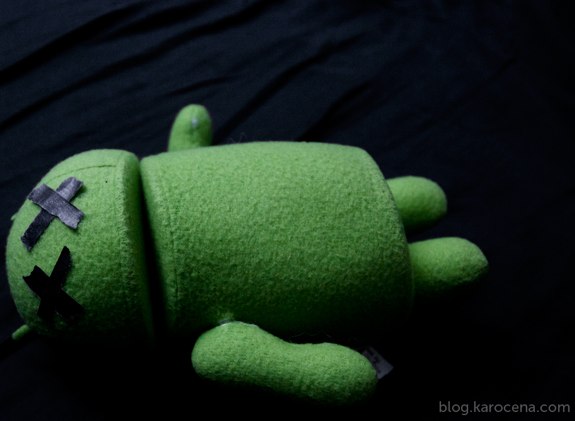 "It's important that Apple not be the developer for the world. We can't take all of our energy, and all of our care, and finish the painting and have someone else put their name on it." - Tim Cook, Apple CEO
The same statement rings true for Google. If others are reaping the rewards, and little to nothing is left for oneself, then what's the point? If a product does not meet the expectations set before it, then developing for it doesn't make much sense. If any given product is not self-sustainable, then it is not cost effective and eventually becomes a burden to the maker--even if users appear to enjoy using it. Make no mistake about it, Google is in the business of making money, and everything else is secondary (including good will.)
Google's co-founder and now recently-minted CEO, Larry Page, bought Android in 2005. He also brought along Andy Rubin, one of its creators, over to Google, who recently renounced his post as Senior Vice President of mobile Digital Content. Basically, the guy who was leading Android. It has been said that Sergey Brin, the other tandem co-founder, was not enthusiastic about the purchase. Former Google CEO at the time, Eric Schmidt, now Chairman at Google had a similar reaction. These somewhat pessimistic receptions were also shared by Vic Gundotra, Senior Vice President of Engineering. However, he recanted these thoughts at Google I/O 2010.
Click to continue reading Why Google will stop developing Android

Posted by Alex Lifschitz Categories: Apple, Cell Phones, Editorial, Features, Handhelds, Rumors,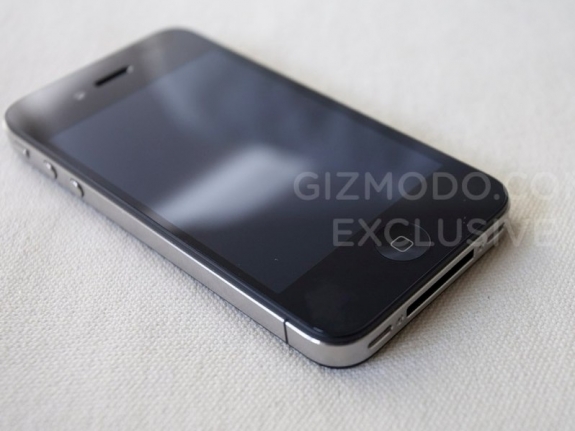 I'm a pretty crappy journalist.
I do it in my free time, and for the most part, I'm an opinions and hands-on writer. I don't go monstering around the nation's capital with a fedora and notepad, and I rarely find myself in a position where I have to probe into anything that matters past an arbitrary release date. I don't always fact check if I'm not making accusations.
But I know a scummy move when I see one. And Gizmodo's actions in the iPhone HD prototype debacle have been consistently unethical, unprofessional, and, yes, illegal.
It sucks. Gizmodo's parent company, Gawker Media, is home to a lot of great blogs and great people – people who seem to have some professional standards. But in the face of such reprehensible journalism, Gizmodo has been inexplicably wearing their tarnished reputation from this saga as if it were some kind of badge of pride. I'm sure they have lawyers going over every step of their story, but how someone in their legal or PR departments could have greenlit this is really beyond my comprehension.
Before I get into the ethical issues of yellow journalism, I think it's important we establish a fact pattern and what I hold to be the optimal course of actions they could have taken through this whole sordid affair. Join me while I use my rudimentary Google-fu to make my case against the actions of nearly all parties involved.
Click to continue reading Opinion: Apple, iPhone 4, and the Case against Gizmodo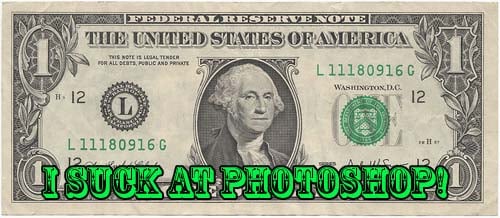 Now that we're over the holiday hump (i.e. every game imaginable being released at the same time, oh god, why do you do this to me), a lot of sites and publications have been putting together lists of games to look forward to in the new year. Me? Nuh-uh. I don't have the cash for that. Fallout and Dead Space alone have depleted my gaming funds for a while (not to mention a certain 360 dying enough times for me to wish ill on its relatives), and if you're like me, you want a cheap alternative until your funds recover. Hell, even if you don't need it, you can't pass up a quality gaming experience on the cheap, but being a penny-pinching bastard like myself tends to help heal those imaginary wounds. So, I've decided to put together a list of a few old-but-still-awesome games that you can get for slightly less than the cost of a night with your mom, though they'll probably last far longer.
You may want to note that some of these games are older and may stutter and wobble and spurt blood if you're running more than Windows XP, so you may want to check your compatibility before you plunk down the green to have them downloaded to your inferior operating system, muahaha. Hit the jump for the rundown.
Click to continue reading Five Awesome Games You Can Play on the Cheap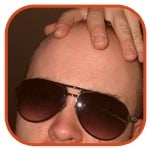 Posted by Johnny Mercedes Categories: New Releases,
I see a lot of movies, and, if I can afford it, I'll occasionally stop at the concessions counter for my $4 soda and $6 popped corn kernels.
In an aside, I should mention that if the current shortage of edible corn becomes reason for theaters to raise prices, I'll spit in someone's eye!
My inclination over the years has been to take my drink and snack into the theater, watch, eat, drink and pick up my garbage on my way out. It's easy enough to pick up after myself, and, well, it's my mess, right? And I used to heavily deride those that left their garbage everywhere.
However, in talking with others lately, including a former theater usher who sided with the messy people, I've come to understand that this practice isn't only for—pardon my candor—jerks. Many of these garbage-scattering moviegoers have considered the morality of such an act and decided they are under no obligation to dispose of said waste. Surprisingly, their reasoning seems sound.
Click to continue reading Movie-Theater Etiquette: Should You Clean Up After Yourself?

Posted by David Onda Categories: Comedy, Daytime, Talk Shows, Syndication, Editorial, Features, News,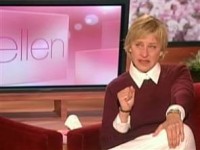 When I first started writing this, I had every intention of trashing Ellen DeGeneres' talk show meltdown from earlier this week. My thoughts on the subject have, however, changed somewhat. Despite this, I do still feel that Ellen's sob story during the opening moments of her daytime talk show were ridiculous. To tell your audience that you can't be funny and do your show as usual because "things are going so terribly wrong right now" seems to be a little - er - melodramatic. This isn't the week following September 11, 2001. There hasn't been some horrible death in your family. You haven't been stricken with an incurable illness - deal with it. More horrible things have happened.
With that said, I move on with my thoughts.
Click to continue reading All Dogs Go To Ellen: An Opinion
Read More

| TMZ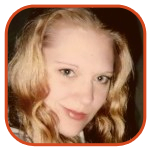 Posted by K.C. Morgan Categories: Awards, Celeb News, Celebrity Gossip,
Richard Gere accepted a lifetime achievement award during the San Sebastian International Film Festival this past Sunday, but his acceptance speech carried a few surprises. Gere talked of lies and the decision to invade Iraq, turning his thank-you speech into a political platform for opinion. Gere further made an appeal to the Chinese government, asking them to rise to the occasion for the Olympics (which are scheduled in country) by becoming an open society. After generations of negotiations with the Chinese government by all of the world's best diplomats, surely it will be an American actor that finally ends Communism in China. Right. Gere delivered an impassioned speech, perhaps better suited for the Presidential debates than a film festival. Will Gere be the catalyst for change in China? Sure. And tomorrow, several of Hollywood's finest will undertake a diplomatic mission to end the war. Or maybe they'll just keep making movies for entertainment value.
Read More

| Yahoo News

Posted by Christopher Sasaki Categories: Culture, Fighting, Wii,
Speaking at the Leipzig Games Convention Developer Conference, Peter Molyneux spoke on the need to evolve next generation combat. Both 1up and GamesIndustry.biz have covered separately different aspects of the talk, with 1up focusing on Molyneux's ideas for advancing combat in the next generation. GamesIndustry.biz focused on the challenges that the Wii controller will present.
Molyneux's general commentary on combat in video games is that, by and large, the fighting is not realistic. He proposed that developers do away with hit points, life bars, and unrealistic fighting in games. Molyneux held up Tarantino's Kill Bill as an example of an approach to combat that video games might emulate. This might have been an unfortunate choice, given that this movie isn't the most realistic portrayal of combat in the film world, but the points he expressed were still somewhat salient. His proposal includes going towards "one button" combat, combining charge attacks with timing and context awareness to alter how the fight progresses. The approach sounds similar to the timer attacks utilized in Yu Suzuki's Shenmue series. Molyneux didn't necessarily advocate this as the end-all of combat implementations, but seemed to use this to urge developers to think more creatively when developing new games. This somewhat tied into his remarks about the Wii controller.
When talking about the Wii controller, Molyneux confessed that he is "…an incredibly lazy person when I play games… when I have to get up, it's painful." He urged developers to consider the physicality of the control schemes that they were implementing, using the example of a movement-sensing glove that they tested. According to Molyneux, using the glove was "like some sort of Japanese torture that we'd put him through…" It seems Molyneux finds the freedom that the new controller offers exciting, but that excitement has to be tempered and worked with creatively to get the best that the controller brings to the table. Overall, the tone of the talk seemed to advocate developers to seek innovation rather than fall back into older, easier development patterns.
Read More

| 1up

Read More

| GamesIndustry.biz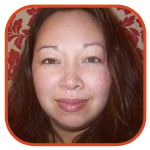 Posted by Monica Edwards Categories: Business, Personal,
I was able to attend
Gnomedex 6.0
this year for almost a full day. In laymen terms Gnomedex is basically a two day geek fest for the tech-minded from all over. It was held in Seattle and put on by two of the nicest people I have had the pleasure of meeting since I moved to Seattle about 10 months ago. I attended not as a paid registrant but as a friend wanting to volunteer my services to
Ponzi
and
Chris
as they have been so gracious in helping us out with the two
Mind Camp
events we have held. I was basically a mic runner for the other attendees with questions/comments during the Saturday event held at Bell Harbor Conference Center. It was a great volunteer position for me as I was able to listen in on the many led discussions that were going on. So, this is going to be
my
take on what I had the privilege to be an audience to. First off, I should explain that I am very technologically challenged and listening to the many
smart
,
smart
speakers, I felt even more so. I am old school. I like lists on paper, real paper. I like to talk to people in person rather than by email or IM, especially if they are in the next room (i.e.
my husband
😊 ). I like to read magazines and watch the news on TV not on the internet. I read books when I have the chance and write real letters and prefer to send real cards when I can. OLD SCHOOL.
Click to continue reading Looking At Gnomedex From A Non-Geek (And Female) Point Of View
© Gear Live Inc. – User-posted content, unless source is quoted, is licensed under a Creative Commons Public Domain License. Gear Live graphics, logos, designs, page headers, button icons, videos, articles, blogs, forums, scripts and other service names are the trademarks of Gear Live Inc.