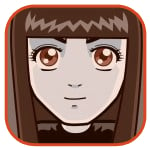 Posted by Sheila Franklin Categories: PSP, Sony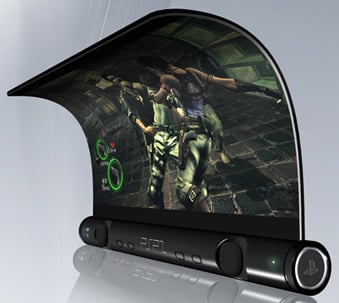 This has to be the ultimate in portable computer gaming. Designer Tai Chiem has designed his version of the Sony PSP2. The prototype features a flexible OLED display. An electric charge stiffens the display. On either side are stereo speakers that double as camera control and jog wheel. At the very least Sony should talk to Tai to discuss his and the PSP's future, don't you think?
Read More

| Yanko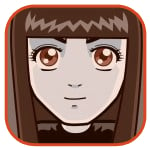 Posted by Sheila Franklin Categories: Corporate News, Home Entertainment, Movies, Rumors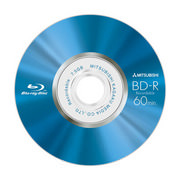 Samsung believes that Blu-ray will only last another 5 years and then will be replaced by another format or type of technology such as OLED. Andy Griffiths, Director of Consumer Affairs told Pocket-lint, "We will launch the OLED technology when it's at a price that will be appealing to the consumer, unfortunately that's not yet."
Oddly enough, he may be right. We found out recently that Sony is rumored to be lowering the price of its BDP-S350 this month to make it a $300.00 purchase.
Read More

| Pocket-lint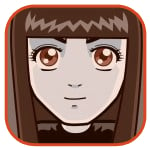 Posted by Sheila Franklin Categories: Cameras, Cell Phones, Design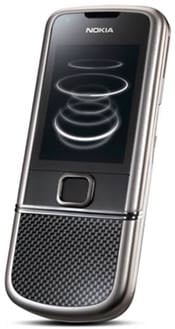 Nokia has a new high end cell phone constructed of carbon fiber, titanium, polished glass, and stainless steel with an anti-fingerprint coating. The 8800 Carbon Arte features a tap-for-time button below the display for an insta-clock. It has turn-to-mute capability by turning the phone screen side down and changing background images. Also included is a 3G memory, a 3.2 megapixel auto-focus cam, high quality audio, and an OLED display. Look for the Arte in the 3rd quarter of this year for €1,100 ($1,620.).
Read More

| Far East Gizmos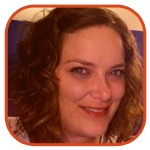 Posted by Jenny Lewis Categories: Accessories, USB, Misc. Tech, PC / Laptop, Peripherals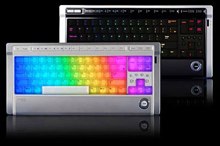 Lusting after an Optimus Maximus OLED keyboard? Don't have the $1600 to drop on such a luxurious - albeit "OMGcooooool" - peripheral, especially when you already have a keyboard that (I'm assuming) works? We just might have found you a happy medium. The Luxeed Dynamic Pixel LCD keyboard retails for a comparatively bargain price of $199.99 (tack on an extra $35 if you need a keypad, though that won't light up). You won't get the awesome program-specific key layouts like the Optimus features, but you will get the pretty colors and soft lighting, all of which are programmable with the included software. ThinkGeek is currently the only place in the States that the Luxeed is available, so get those credit cards ready!
Read More

| Unplugged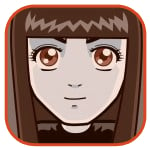 Posted by Sheila Franklin Categories: Corporate News, HDTV, Peripherals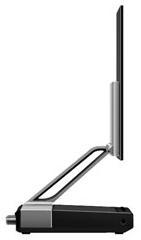 Sony has been busy trying to be the best again. Their EL Display, shown at the Display 2008 conference in Tokyo, is a mere 0.3mm thickness. The gadget is composed of OLED technology which doesn't need back lighting and has a polymer substance that converts electricity to light. Although Sony has been making 3.8-inch OLED displays since 2004, if you just have to have the latest, thinnest display on the block, it will cost you. An 11-inch EL TV (960×540,) shown here, presently goes for ¥190,000 (~$2,000.00.)
Read More

| crave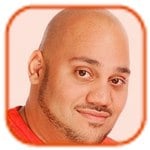 Posted by Andru Edwards Categories: Apple, Broadband, Cell Phones, Handhelds, Rumors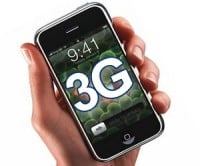 We've all been expecting Apple to release a 3G version of the iPhone at some point during this year. It turns out, it may be coming sooner rather than later. Ken Dulaney, analyst for Gartner, is saying that he has heard from sources over in Asia that Apple has placed an order for 10 million 3G iPhones. Even more interesting is that these would be 10 million on top of the current 10 million that Apple hopes to sell of the current iPhone version in 2008. If this is true, we'd expect to hear about it within the next few months. Maybe around the time that the iPhone 2.0 firmware upgrade is released, hmm?
Dulaney also mentioned that the 3G version of the iPhone may use an OLED screen, which would result in an improvement in battery life. Hey, if Apple went with EDGE for the current iPhone due to battery issues, it would make sense that in their leap to 3G, they'd try and conserve as much battery life as possible, right?
While we won't know for sure when we will see a 3G model of the iPhone, I personally believe it is a safe bet that we will be seeing one within the next few months. The iPhone is nine months old, and while it is still a marvel, 9 months is a long time to go in the cell phone industry without seeing an upgrade. Apple also knows that 3G is a glaring omission from the current model. After all, there was a collective groan heard around the tech world when it was introduced back at MacWorld 2007 due to it's lack of 3G. Even 14 months ago it was a huge letdown. Too much time has passed since then.
Bottom line, if you are in the market for an iPhone, but aren't in the "need to have it now" mindset, you may want to wait a while.
Read More

| iPod Observer via MacRumors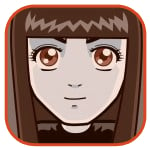 Posted by Sheila Franklin Categories: Cell Phones, Corporate News, Design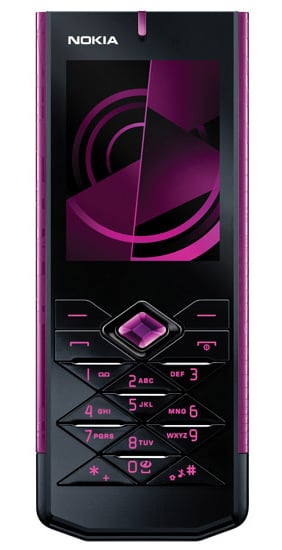 With new phones coming out every time we blink, we found one that we really appreciate for its looks. (Vain, aren't we?) Collaborating with France's Frédérique Daubal, Nokia's 7900 joins its Prism Collection with an aluminum back and crystal key in the center, surrounded by diamond-cut patterns. It has 1 GB memory, an OLED display, a 2 megapixel cam, and comes in a choice of 49 key pad colors. Vanity does not come cheaply. The phone has a MSRP of ~$544.00. Contact Nokia for details.
Read More

| MobileWhack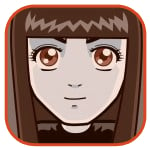 Posted by Sheila Franklin Categories: Corporate News, HDTV, Home Entertainment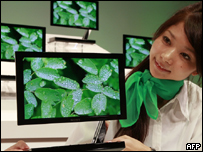 Why is it that Sony keeps pumping out new products before anyone else? We are beginning to think that they keep clever people holed up in windowless think tanks and working 22 hours a day. Their latest contribution to home entertainment is an ultra-thin TV with OLED to produce a 3mm thick screen. OLEDs are brighter than LCD panels and have better contrast ratio and sharper images. Sony's president Ryoji Chubachi says, "I want this world's first OLED TV to be the symbol of the revival of Sony's technological prowess."
We hope so too, for their sake, but other companies, such as Samsung, are also working on the technology. Sony's TV has an 11-inch display and will become available in Japan for ~$1,735.00 beginning December 1.
Read More

| BBC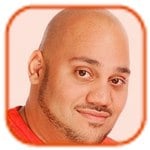 Posted by Andru Edwards Categories: Music, Portable Audio / Video, Software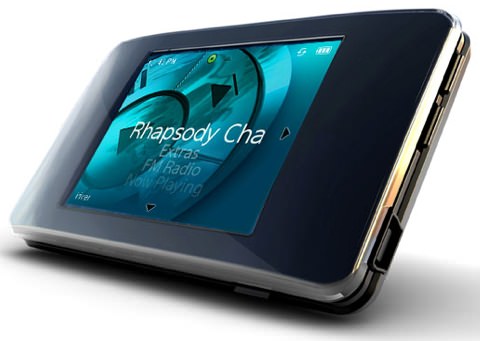 Earlier today, iriver and Real unveiled their new partnership strategy, focused on the new iriver clix Rhapsody digital media player. In reality, the clix Rhapsody is just a clix2 that inetgrates seamlessly with Real's Rhapsody music service. The end result is something that is akin to the iPod + iTunes integration that many enjoy from the Apple side of things. The player will sync up with your Rhapsody library, and will also download personalized Rhapsody Channels which, in theory, should be chock full of tracks you will enjoy. If this sounds familiar, it's because SanDisk has done something similar with their Sansa player. All in all, the iriver clix Rhapsody runs for $189.99 USD (watch out for the $12.99 monthly all-you-can-eat Rhapsody fee), which includes 4GB of storage, and is available now. Even better still, anyone who has previously purchased a clix2 can just upgrade the firmware on their device, which pretty much turns it into a clix Rhapsody as well.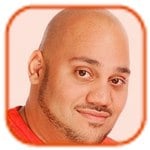 Posted by Andru Edwards Categories: Portable Audio / Video
We know a lot of you are big fans of the iriver clix, which we thought had one of the best UI designs we have seen on a DAP. Well, we just got word from iriver that what was previously known as the clix2, and will now be known as the iriver clix gen 2, is now available for purchase in the USA. This one sports a fantastic 2.2-inch 260,000 color AMOLED screen, adds support for 30fps video in Windows Media 9 and MPEG-4, and still has Flash Lite support. The battery lasts a whopping 24 hours (with the display off) for audio, and 5 hours for video (at 15fps.) You can order one today from the iriver America store, or wait a week or so to pick one up from another retailer. The 2GB version sells for $149, 4GB at $199. If that isn't enough, wait till June and grab the 8GB model for $249 USD.
For more details, check out our iriver clix gen 2 video from CES.
Read More

| iriver clix gen 2 Product Page

© Gear Live Inc. – User-posted content, unless source is quoted, is licensed under a Creative Commons Public Domain License. Gear Live graphics, logos, designs, page headers, button icons, videos, articles, blogs, forums, scripts and other service names are the trademarks of Gear Live Inc.