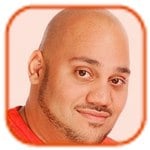 Posted by Andru Edwards Categories: Design, Features, PC / Laptop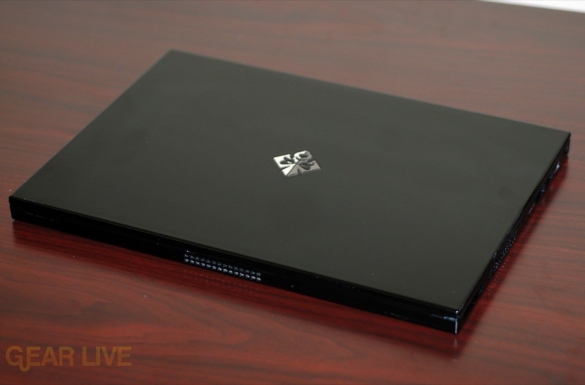 Everyone knows that thin is in, and HP is no exception, as their Voodoo line is about to drop the Voodoo Envy 133 notebook computer into their selling channels. What's so cool about this notebook? Well, it currently has the bragging rights of being the world's thinnest notebook. Yes, even thinner than the MacBook Air, and it even packs in more features than Apple's ultraportable as well. We've got a comparison gallery of the two devices coming to you later today, but first we wanted to push out a gallery dedicated to showing off the Envy 133. It is definitely a beautiful piece of machinery with lots of style packed in. Heck, even the keyboard keys look cool. So click on over to check out of Voodoo Envy 133 gallery.
EDIT: We just put up our MacBook Air vs. Voodoo Envy 133 photo gallery.
Read More

| Voodoo Envy 133 gallery

Posted by Chris Cardinal Categories: Features, PC / Laptop
We're live in Berlin, Germany at the HP Connecting Your World event. During yesterday's keynote, Voodoo PC, HP's enthusiast line, announced what's essentially a competitor to the MacBook Air: The Voodoo Envy 133. The Envy 133 is just 0.7" thick throughout; the same thickness as the most thick points on the Air. (Just slightly under, actually.) It's sheathed in a carbon fibre casing that allows them to bring down the weight to just 3.4 lbs. It features a 13.3" ultrabright backlit LED screen and a backlit keyboard, ambient light sensor and an enormous touchpad that's multiple gesture-compatible.
Take a look at our first impressions and see what sets the Envy 133 apart, giving it what I believe is the upper hand against the MacBook Air.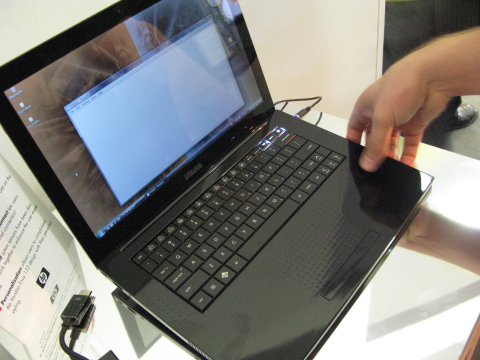 Click to continue reading Exclusive Hands On with the Voodoo Envy 133, MacBook Air Killer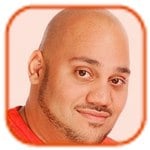 Posted by Andru Edwards Categories: Announcements, Movies, PC / Laptop, Video Games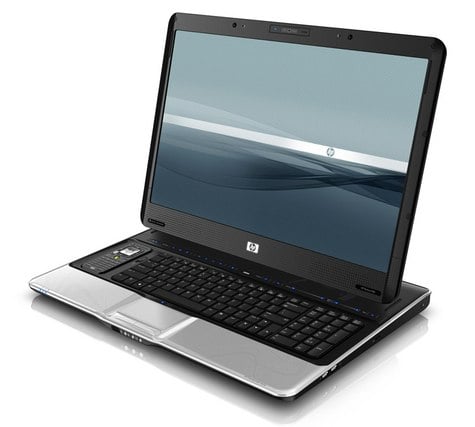 Alright, we've hyped it for over a month - the 31 Days of the Dragon contest was our second biggest giveaway in the history of Gear Live. The rules were simple - interact with Gear Live and our community, and don't spam. You earn points for different actions you take on the site, and the person with the most points at the end of the contest would be declared the winner, as long as they didn't resort to spamming to get there.
We saw a lot of new activity across the board. Comments, forum posts, gallery comments, new members, and the list goes on…but there could only be one winner. Do note, if you didn't win, we have another contest starting next week where we will be giving away our customized Gear Live iPhone as the grand prize, with a couple of runner up prizes as well.
Okay, we've waiting long enough. The winner of the HP HDX Dragon computer package is…
Click to continue reading Announcing the winner of our HP HDX Dragon computer package…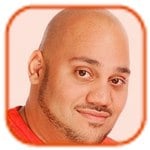 Posted by Andru Edwards Categories:
Yesterday, we kicked off our week-long contest, where we are giving away an HP HDX Dragon computer package, worth over $5,000 if you were to purchase each piece on your own. First, the details on what exactly we are giving away:
HP HDX Dragon Notebook: This system ships with the 64-bit version of Windows Vista Ultimate, and features a 2.8 GHz Intel Core 2 Extreme X9000 processor., 4GB RAM, 512MB NVIDIA GeForce 8800M GTS, 500GB hard drive, and boasts a 20.1-inch 1080p display. It's meant to be for play as much as work, and to that end, it also packs a Blu-ray ROM with SuperMulti DVD double layer burner, integrated TV tuner, webcam and microphone. If you went and bought this yourself, it would cost $4,500 USD. But we're not done yet…
Microsoft Office Professional 2007: That means Word, Excel, PowerPoint, Outlook, Publisher, Access, and Accounting Express, all in one package. Retail value on that is $225.
Corel PaintShop Pro X2: Retail value of $73.99
Corel Painter Essentials Retail value of $79.99
Corel Ulead Video Studio Plus 11.5 Retail value of $79.95
Gears of War: retail value of $49.99
Viva Pinata: Retail value of $37.99
Microsoft Flight Simulator X: Retail value of $44.99
Microsoft Flight Simulator X Expansion Pack: Retail value of $34.99
Pirates of the Caribbean: The Curse of the Black Pearl - Blu-ray: Retail value of $22.95
Pirates of the Caribbean: Dead Man's Chest - Blu-ray: Retail value of $22.95
Pirates of the Caribbean: At World's End - Blu-ray: Retail value of $22.95
Okay, interested? We thought so. If you want to see everything in more detail, check out our HDX Giveaway contest videos. These will give you more insight as to how the contest is going to work, a look at all of the prizes that are being given away, and a detailed unboxing of the Dragon notebook.
We will be using Gear Live Points to determine a winner. However, we have custom Point values set for this contest. Points earned for this contest are as follows:
Click to continue reading 31 Days of the Dragon: Win our HP HDX Dragon computer package - The Rules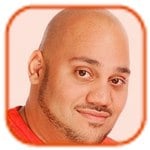 Posted by Andru Edwards Categories: Announcements, PC / Laptop
So we told you that we are giving away an HP HDX Dragon alongside 31 other tech sites. We just wanted to hit you with an update on the 31 Days of the Dragon contest. Today is May 22, which means you have access to the following contests today - click on the site names for the details on their contest rules:
May 15-22: MediabLab - ends this evening
May 16-23: Last 100
May 17-24: Digital Inspiration
May 18-25: Notebooks.com
May 19-26: SlashdotReview
May 20-27: Neowin
May 21-28: Geek.com
Of course, our contest starts on May 31, so you are going to want to check back here in nine days to get our specific contest rules. If you want to get a jump on it, one thing we will say if you will need a Gear Live account to enter. We've already said too much!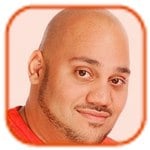 Posted by Andru Edwards Categories: Features, Laptop, PC, Videocasts
We open up the HP Pavilion DV6885 notebook in this edition of Unboxing Live. We were completely amazed back when we saw it at CES, because of what we consider to be the machine's striking beauty. If you are looking for a computer that goes against the status quo in the looks department, check this one out. The copper finish (which I believe is officially called "Clay" by HP) is as against the grain as you are going to get - plus, the specs aren't too shabby either. You can find this one online for about $1,000 USD. Full feature list after the jump.
Check out the video above for the full unboxing. If you are interested, check out our other HP coverage.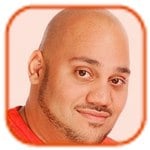 Posted by Andru Edwards Categories: Features, Laptop, PC, Videocasts
In this episode of Unboxing Live, we open up the OLPC XO-1. If that doesn't sound familiar, this is the infamous One Laptop Per Child computer, aimed to help children in third-world countries with learning. The XO-1, previously known as the $100 Laptop or Children's Machine, is an inexpensive laptop computer intended to be distributed to children in developing countries around the world, to provide them with access to knowledge, and opportunities to "explore, experiment and express themselves". The laptop is developed by the One Laptop per Child (OLPC) social welfare organization, and manufactured by the Taiwanese computer company, Quanta Computer.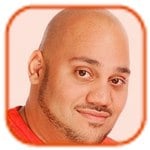 Posted by Andru Edwards Categories: Corporate News, Design, PC / Laptop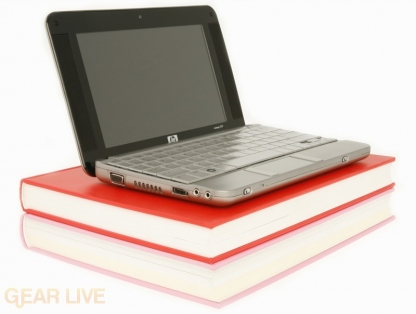 Today, HP made rumors of their releasing a low-cost ultra-portable PC a reality with the official announcement of the HP 2133 Mini-Note. Meant for the education market, the HP 2133 Mini-Note is designed with students in mind, and is optimized for both in-classroom and out-of-school learning. The 2133 Mini-Note features an 8.9-inch WXGA scratch-resistant display, lightweight anodized aluminum shell,and Wi-Fi. HP also threw in their 3D DriveGuard technology, which locks the drive in the event of sudden movement for protection of data, as well as HP DuraKeys, which prevents fading. You know kids and their greasy fingers.
"HP listened to our needs and now is delivering a product designed by education for education," said Chris Sieger, director of information technology for Alexandria City Public Schools in Virginia. "Teachers and technology are the two most important assets in education. HP's announcement demonstrates that it understands what schools need from industry."
HP is aiming to keep this one inexpensive, so the Mini-Note starts at $499 USD. You can add on things like Bluetooth, integrated VGA webcam, and CompuTrace software which helps local law enforcement track stolen computers.
The HP 2133 Mini-Note PC should be available later this month, and you can check out more images of the device in our Mini-Note photo gallery.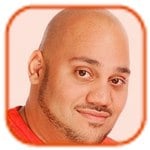 Posted by Andru Edwards Categories: Apple, PC / Laptop

Ever since Penryn chips started making their way into mobile computers, we all knew it was just a matter of time before Apple bumped their mobiles to the latest chips from Intel as well. This morning, in their Tuesday update, they did just that. Both the MacBook and MacBook Pro are now rocking the Penryn Core 2 Duo chipset. If you are eyeing the MacBook Pro, those have the added bonus of a 6 MB L2 cache if you choose a 2.5 or 2.6 GHz chip, and Multi-Touch trackpads are now standard . That's hot.
For the MacBook, pricing starts at $1099 for the base model, which includes a Combo drive instead of a SuperDrive, a 2.1 GHz chip, a 120GB hard drive, and 1 GB of RAM. For $200 more, you get a 2.4 GHz chip, an additional gig of RAM, a SuperDrive, and a 160 GB drive. If you need more hard drive space than that, you can get the Black MacBook, which hooks you up with 250 GB of storage.
Over on the MacBook Pro side of things, $1,999 gets you a 2.4 GHz chip, 2 GB of RAM, a 200 GB hard drive, double-layer SuperDrive, and a 256 MB NVIDIA GeForce 8600M GT. If you move up to the $2,499 model, you are bumped up to a 2.5 GHz chip (with 6 MB L2 cache!), a 250 GB hard drive, and a 512 MB NVIDIA GeForce 8600M GT. For $2,799, you get all the same specs, but you are bumped up to a 17-inch screen, if that's your thing.
All in all, we'd say this is a worthy upgrade if your mobile computer is looking a bit long in the tooth.
Read More

| Apple Press Release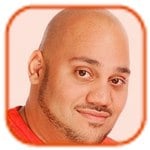 Posted by Andru Edwards Categories: Apple, Features, Galleries, Laptop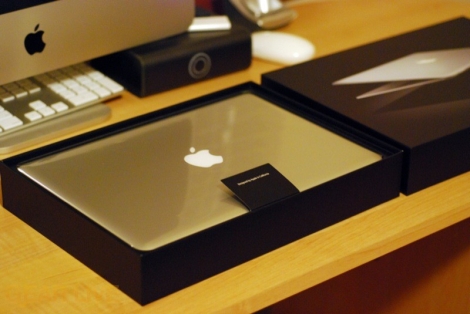 Apple's latest gem, the MacBook Air, has been around for just about two weeks now. We got our hands on one of the SSD-based units, and are currently working on our full review. In the meantime, we figured this unboxing gallery might be of interest. We grabbed about 40 shots of the notebook that sports the mad thinness, all for your viewing pleasure in our MacBook Air unboxing gallery.
Read More

| MacBook Air unboxing gallery
© Gear Live Inc. – User-posted content, unless source is quoted, is licensed under a Creative Commons Public Domain License. Gear Live graphics, logos, designs, page headers, button icons, videos, articles, blogs, forums, scripts and other service names are the trademarks of Gear Live Inc.