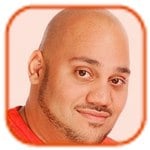 Posted by Andru Edwards Categories: Hardware, Hot Deals, Nintendo, Wii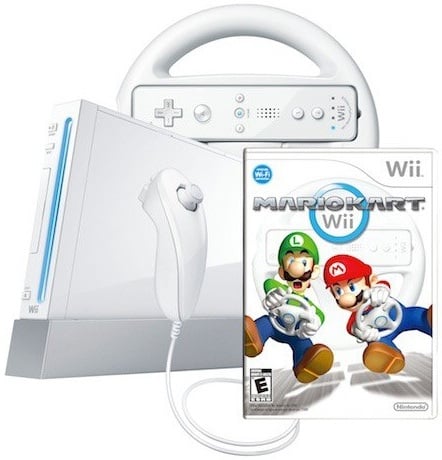 Confirming rumors that emerged in mid-April, Nintendo is officially lowering the retail price of the Wii to $149.99 on May 15, and including a copy of Mario Kart Wii and a black or white steering wheel.
Previously, the Wii console cost $199.99 and came with Wii Sports and Wii Sports Resort. The Mario Kart with Wii Wheel bundle was separately listed at $49.99.
Also on May 15, Nintendo is launching Nintendo Selects, a bundle of four "must-own" Wii games for $19.99. The games are: The Legend of Zelda: Twilight Princess, Animal Crossing: City Folk, Mario Super Sluggers, and Wii Sports.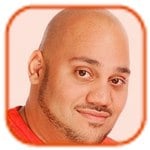 Posted by Andru Edwards Categories: E3, Hardware, Nintendo, Rumors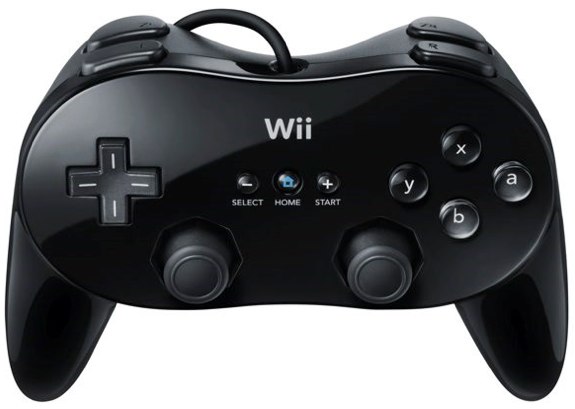 Time to start your wrist exercises: IGN has gotten its hands on new details about Nintendo's upcoming Wii 2 console, codenamed "Project Café," and the system's specs look pretty beefy on paper. But we should preface this all by saying that Wii 2 is just a nickname for Nintendo's Wii successor. According to IGN, Nintendo is floating around alternate names for the platform, including "Stream." This morning Nintendo confirmed that they'd be showing the console at E3 this June:
Nintendo Co., Ltd. has decided to launch in 2012 a system to succeed Wii, which the company has sold 86.01 million units on a consolidated shipment basis between its launch in 2006 and the end of March 2011.

We will show a playable model of the new system and announce more specifications at the E3 Expo, which will be held June 7-9, 2011, in Los Angeles.

Sales of this new system have not been included in the financial forecasts announced today for the fiscal term ending March 2012.
That name is itself interesting, as the Wii successor will finally have the power to be able to output high-definition video–1080p content–but it's still not expected to have a physical way to read HD content like Blu-ray discs.
The 1080p compatibility will be partially thanks to the custom-built tri-core IBM PowerPC chipset that'll serve as the Wii 2's brains. It's going to be the same kind of setup that you'll find on Microsoft's Xbox 360 console. Only, Nintendo will allegedly up the clock speeds to beat out the three 64-bit, 3.2-Ghz cores of Microsoft's competing device, among other enhancements.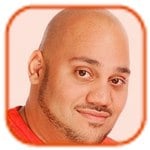 Posted by Andru Edwards Categories: Microsoft, Rumors, Video Games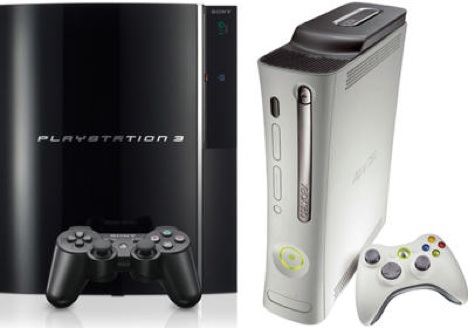 Get comfortable playing your 6-year-old Xbox 360 or 5-year-old PlayStation 3, gamers, because it doesn't like like Sony or Microsoft plan on releasing new consoles for another three years since the current consoles still have strong sales figures.
"Both MS and Sony are telegraphing to each other that they're delaying, to milk the current [generation] and fill in previous craters better," said an anonymous source, who Kotaku described as an "insider who has worked with the first-party companies like Sony and Microsoft."
Microsoft launched the Xbox 360 in 2005, while Sony unveiled the PS3 in 2006. So based on the traditional five-year lifecycle of gaming consoles, a refresh is due this year.
Click to continue reading No new game consoles from Microsoft or Sony until 2014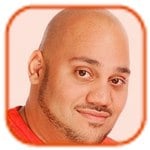 Posted by Andru Edwards Categories: Nintendo, Rumors, Wii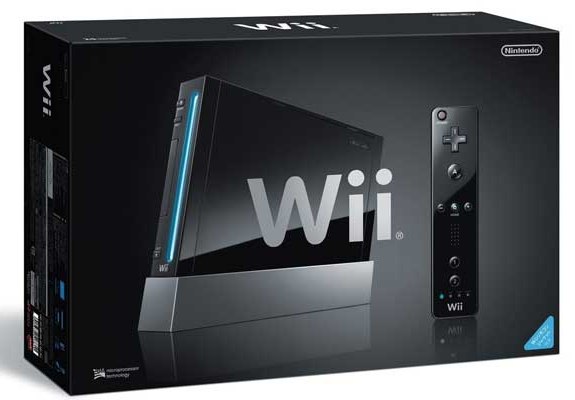 To help push dusty Nintendo Wii's off the shelves, Nintendo is reportedly dropping the price of its console to $149, down from $199.
Citing an unnamed source, Engadget reported on Monday that the new price will take effect on May 15.
A spokesman for Nintendo said, "Nintendo does not comment on speculation or rumor." Engadget pointed to a March interview between Nintendo America president Reggie Fils-Aime and Gamasutra, in which Fils-Aime discussed re-pricing the console.
"The Wii has a long life in front of it," Fils-Aime said. "We're still sitting at $199. There are a variety of marketing tools at our disposal."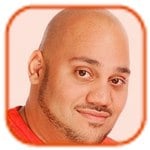 Posted by Andru Edwards Categories: Cell Phones, Editorial, Features, Video Games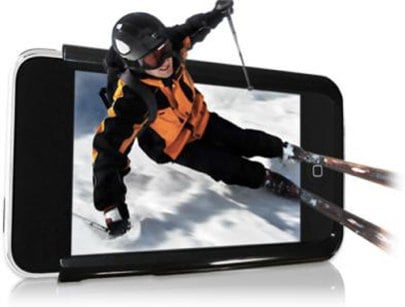 The new Nintendo 3DS promises to be a success not only because it actually works well and does indeed provide a 3D image without any glasses or aid whatsoever, but because it takes amusing 3D photos and is just fun to play with.
When all is said and done, the Nintendo 3DS may actually accomplish what Fuji has been promoting and what many 3D hobbyists have tried: popularizing 3D photography for everyday use.
And, yes, we know that it's a gimmick. But it's a cool gimmick.
After taking a few 3D pictures of just about anything, you'll find that they are so compelling that it is hard to express the odd joy you get from them. This is the key to the eventual success of home 3D. It has always failed in the past, because it was somebody else's 3D. It was never personal.
Photography itself never flourished as a hobby when the cameras were the big bulky clunkers utilized by Matthew Brady and others. Think about this. Photography was nothing new during the Civil War in the 1860's, but all the photos were done by a limited number of pros. You have to wonder what the Civil War would have been like if everyone had a cell phone camera like we do today.
Then Kodak produced the Brownie and gave photography to everyman. Next thing you knew, photography became the number one hobby in the world. 3D is following that same pattern. It's just odd that a game company, Nintendo, is the Kodak and the 3DS is the Brownie.
Click to continue reading Will the Nintendo 3DS pave the way for a 3D iPhone?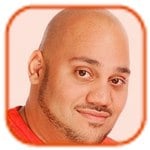 Posted by Andru Edwards Categories: Handhelds, Video Games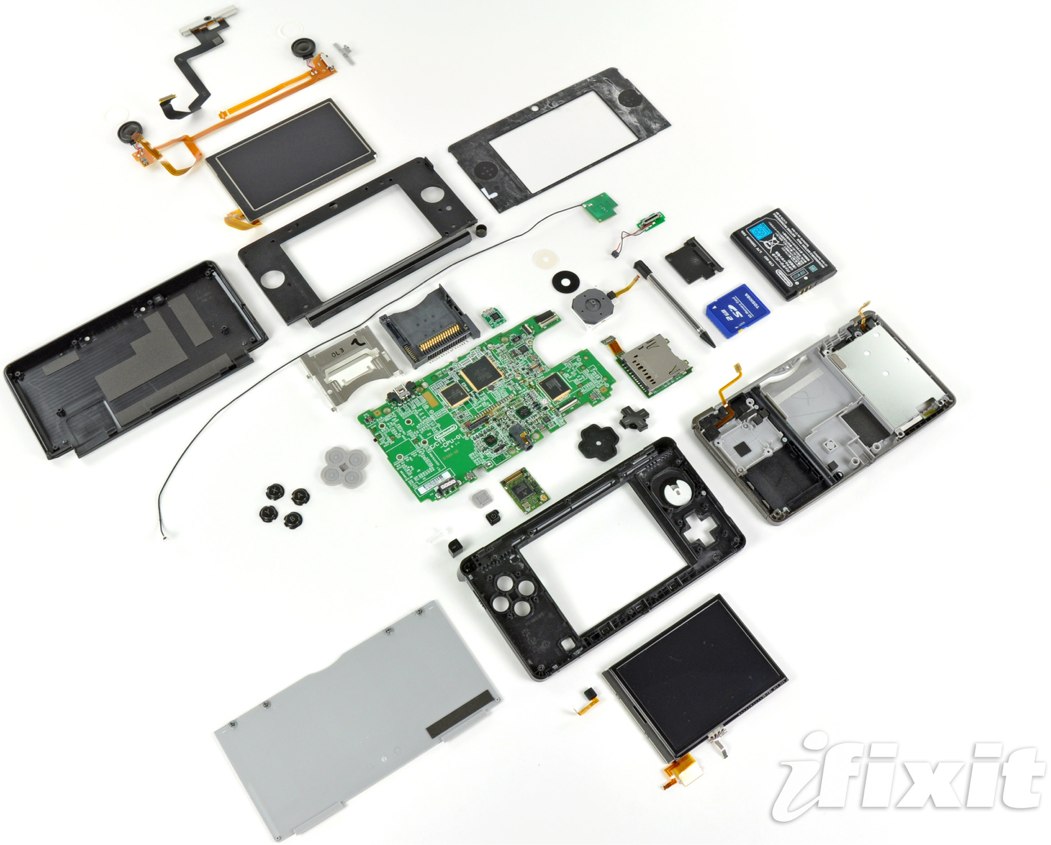 Nintendo 3DS teardowns from two research firms show that the Japanese gaming giant spent roughly $100 on raw materials and basic manufacturing for its 3D hand held gaming system; consumers must spend $250.
UBM TechInsights took apart the 3DS and estimated $101 worth of materials and manufacturing labor inside. The single biggest change was in the type of memory Nintendo used, it said.
According to Allan Yogasingam, technical marketing manager at UBM TechInsights, Nintendo embedded a proprietary Fujitsu memory chip called FC (Fast Cycle) RAM with 120MB worth of storage. That's an upgrade from previous DS devices in many ways, but as the recent earthquake shows, it bears its own supply chain risks.
FC RAM boasts DDR 3-like speeds, but consumes less power. It is also cheaper, easier to manufacture, and has a smaller footprint resembling lower-powered DDR. But despite performance improvements, the recent earthquake shows that opting for one supplier could be a "potentially dangerous move," Yogasingam said. An unexpected incident at the plant could delay production, for starters. Most consumer electronic makers will source a single component from a pool of suppliers.
Click to continue reading Nintendo 3DS costs just $100 to make teardown reveals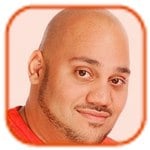 Posted by Andru Edwards Categories: Corporate News, Handhelds, Video Games, Videos
Nintendo just unveiled its first commercial for the Nintendo 3DS, set to debut in the U.S. on March 27.
The 30-second spot (above) shows various gamers using the device, the 3D functionality drawing them into the game. "3D games, photos, entertainment, and more. No glasses required. Nintendo 3DS. Take a look inside," a voice says at the end of the commercial.
In New York, Nintendo will host an event on the eve of the 3DS launch, from 9pm on Saturday until 2am on March 27. Nintendo President and COO Reggie Fils-Aime will be at the Union Square Best Buy around 9:45pm to greet fans before being lifted onto a hydraulic stage at 11pm to address the crowd and begin a countdown clock to midnight. Fifteen minutes before Best Buy opens its doors, Nintendo said people will throw old-school 3D glasses into the air to "unshackle themselves" from the need for 3D glasses; the Nintendo 3DS displays 3D images without glasses.
Best Buy will then be open until 2am for those who want to get their hands on the 3DS. The first 300 people in line will receive Nintendo 3DS carrying cases, among other giveaways, Nintendo said.
Click to continue reading First Nintendo 3DS commercial revealed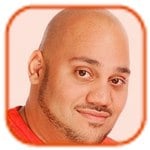 Posted by Andru Edwards Categories: Hardware, Nintendo, Nintendo 3DS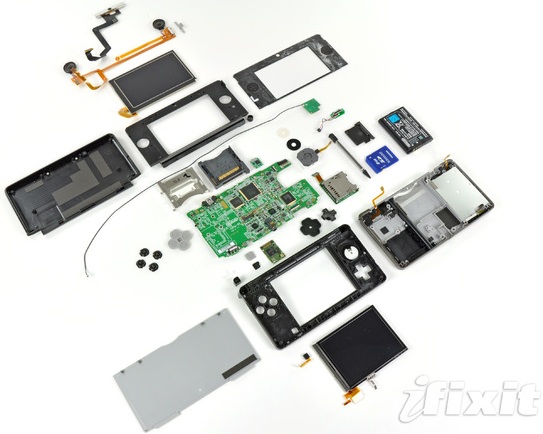 The peeps over at iFixIt decided to import a Nintendo 3DS from Japan in order to give us a look at what it looks like on the inside, well in advance of the March 27th US launch date. Head on over to get a look inside of Nintendo's most ambitious handheld device to date.
Read More

| iFixIt


Posted by Alex Lifschitz Categories: Adventure, Nintendo, Nintendo 3DS, Platformers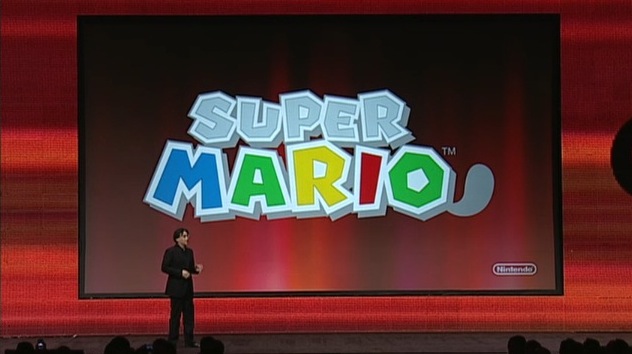 (Image courtesy of Destructoid.com)
According to the information from the Iwata keynote today at GDC 2011, there's a new Mario title on the way from the Galaxy team for the Nintendo 3DS. The placeholder logo has a tail attached, as pointed out by Iwata, claiming more will be revealed at E3 this year. According to him, the 3DS technology allowed Shigeru Miyamoto to address a fundamental problem with 3D location and platforming mechanics. I'd give more credit to Nintendo than to take the obvious route and link the logo imagery to the Tanooki suit, so expect a new game mechanic unique enough to warrant a logo slot.
Aditionally, it was announced that the 3D remaster of Zelda: Ocarina of Time will be hitting on June 7th. Along with 3D functionality, the game has recieved a graphical overhaul so it doesn't look quite as fugly as the N64 version. This will continue the Nintendo release strategy of using our childhoods to plaster their headquarters with money, and there's still plenty of time to hear more about the game before you decide to purchase it, so keep your eyes open for more coverage in the coming months.

Posted by Alex Lifschitz Categories: Nintendo, Nintendo 3DS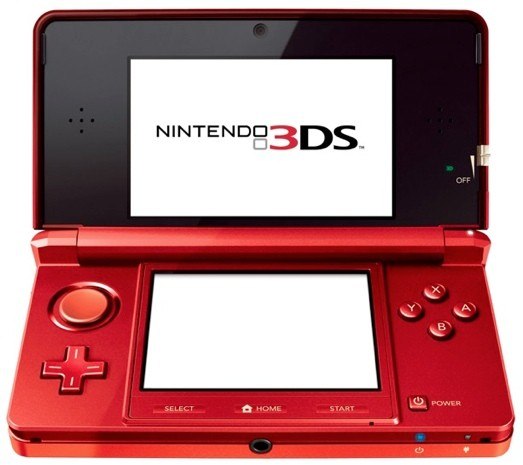 During Nintendo magnate and happy papa Satoru Iwata's keynote at the GDC today, Linebacker-In-Chief Reggie Fils-Aime took the stage briefly to discuss some new functionality slated to arrive for the Nintendo 3DS. This includes:
Nintendo will be partnering with Netflix to bring streaming video to the 3DS. You'll be able to pick up watched videos on your home set if you're viewing on the go. No word yet on whether Netflix will begin offering 3D movies for the device, though I wouldn't be surprised if they do in the future.
3D trailers for films such as the Green Lantern will be available for download and mobile viewing.
Nintendo will be offering a short-form video service where they curate content for your eyeballs, kind of like the top-level videos on services like Xbox Live. They know what is best for your viewing pleasure. Obey. Obeeeeey.
3D video recording! This had been hinted at for a while by Iwata, but it has been confirmed during the talk. Record videos in 3D from your handheld, watch them right back on the screen. If you thought people uploading photos of their misshapen junk to Tiger Woods games was bad, steel yourself.
Nintendo will be partnering with AT&T to have 10,000 existing hotspots acting as hubs for the 3DS. You'll be able to grab content, connect with other players, browse, and access other online functionality for the 3DS through yonder hotspots. I am very confident in this, because anyone with an AT&T iPhone will tell you how much they absolutely love and appreciate the service.
New Shops: The 3DS will be allowing you to transfer your existing DSiWare titles to your new handheld, and will be offering 2 new shops: Virtual Console, where you can get old GameBoy Color, GameBoy Advance, Turbografx, and GameGear titles, and 3D Classics, where you can get similar titles newly remastered with 3D functionality. There will also be a game promotion channel for screenshots, trailers, etc.
The update in late May will allow you to transfer your DSiWare, get a web browser, and access the shops.
© Gear Live Inc. – User-posted content, unless source is quoted, is licensed under a Creative Commons Public Domain License. Gear Live graphics, logos, designs, page headers, button icons, videos, articles, blogs, forums, scripts and other service names are the trademarks of Gear Live Inc.