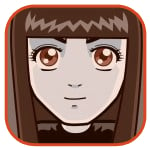 Posted by Sheila Franklin Categories: Nintendo, Wii,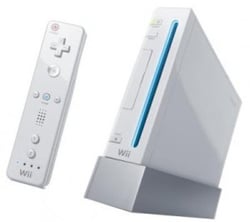 Japan has finally realized the full monetary potential of the Wii. Beginning next year, streaming video will be available through Nintendo and partnering companies. While players are watching some of that content, they will be able to order sushi, pizza, and Japanese and Chinese food. And if Japanese gamers don't know what to order, the roulette mode will randomly make a selection. If it picks pizza, it's time to get back to the Wii.
Read More

| BGR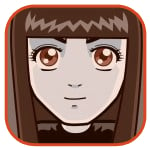 Posted by Sheila Franklin Categories: Action, Nintendo, Nintendo DS,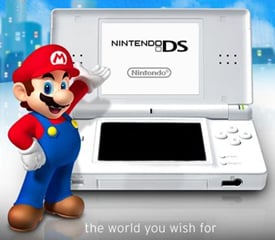 Using a clever advertising strategy, Nintendo will allow you to make a personalized wish list to your folks, family or friends from Mario. It only takes a couple of minutes to fill in the personal information, the holiday you are shopping for, the color of the Nintendo DS and 3 games you want. You can preview your message and send it by phone or email. We tried to set one up with the simple name of Mom and were told that was too difficult to pronounce. We just hope your name isn't Poindexter.
Read More

| Mario Wish List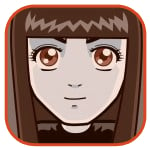 Posted by Sheila Franklin Categories: Action, Mods/Hacks, Nintendo,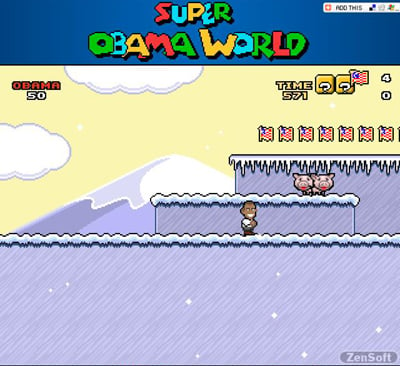 What better way to celebrate Barack Obama's becoming the President-elect than with a round or two of Super Obama World? Played similarly to Super Mario, the ZenSoft game features pigs and flags and John Phillip Sousa's Stars and Stripes Forever. The game is free for all and if you are a hardcore Barack/Mario fan, there are t-shirts to go with them. Creators Robert Sundling & William Jacobson will be releasing additional levels that will include Arizona, Illinois and D.C.
Read More

| Super Obama World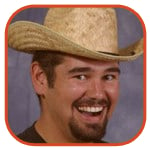 Posted by Patrick Phelps Categories: Mods / Hacks, PC / Laptop, Video Games, Videos,
Tired of changing effects pedals with his feet while performing with his band Vivian Darkbloom, MIT graduate student Rob Morris attached a Nintendo Wii remote to his guitar with a strip of Velcro. Mapping acceleration and button press values from the Wii, Morris set his Mac to translate the movement of his guitar into a variety of audio effects. The result: a new hybrid instrument that you'll have to see to believe!
How does it work? The Wii controller sends data to a laptop, so the computer knows where the instrument is positioned, and it knows when he's pressing buttons on the Wiimote. Morris takes this information and smooths it out a bit with some computer code (MIT grad student, hello…); the data is then sent out of the computer through a firewire cable. This firewire cable then sends the data to his stompboxes and other effects. So, essentially, he's controlling guitar effects by pressing Wii buttons and gesturing with the instrument, rather than pressing a pedal on the floor.
Check out the above video for a demonstration.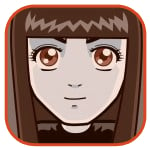 Posted by Sheila Franklin Categories: Nintendo, Nintendo DS, Role Playing Games, Square Enix,
We were in such disbelief about the jilted online wife who murdered her ex's avatar on Maple Story that we thought we would share a more pleasant side of online dating. A guy known as "TheRealPfhreak" hacked into his girlfriend's Chrono Trigger ROM, filled it with memories in a new area named Koma Kulshan, then proposed. We know that some of our best friends were met in chat rooms, so we hope this will remind others to make virtual love, not war.
Read More

| TheRealPfhreak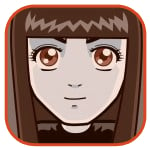 Posted by Sheila Franklin Categories: Corporate News, Video Games,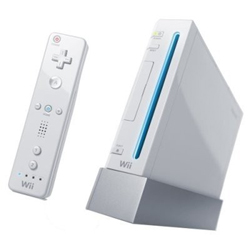 Nintendo says that there should be more Wii consoles available for this holiday season in the U.S. They also say that more Nintendo DS handhelds will be available.
Nintendo's exec. vice president of sales and marketing Cammie Dunaway said, "While there's no way to gauge total demand for our hardware systems, we're trying to satisfy as many of those players as possible."
We shall see. With the economy the way it is, we expect Nintendo will want to get as many consoles out there as they can.
Read More

| Reuters


Posted by Alex Lifschitz Categories: Culture, Editorial, Hardware, Nintendo, Nintendo DS, Portable/Mobile,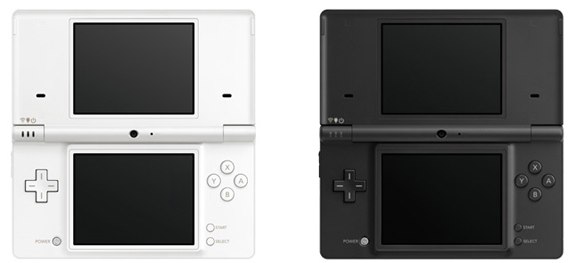 So, as we've already reported, Nintendo has announced the DSi, a spiffy new iteration of the DS franchise. There's the larger screens, smaller profile, music playback, SD card slot…But what's got everybody in a kerfuffle about it is the 3MP camera embedded in the system, both on the top and between the screens. The burning question now is what exactly Nintendo plans to do with the system, and how they're going to integrate the features. So, if you want some uninformed opinion about the possibilities and future of the DSi, kindly hit the jump.
Click to continue reading Nintendo DSi: What does it mean for you?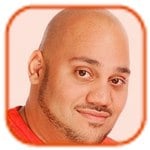 Posted by Andru Edwards Categories: Corporate News, Downloadable Content, Nintendo, Nintendo DS, Portable/Mobile,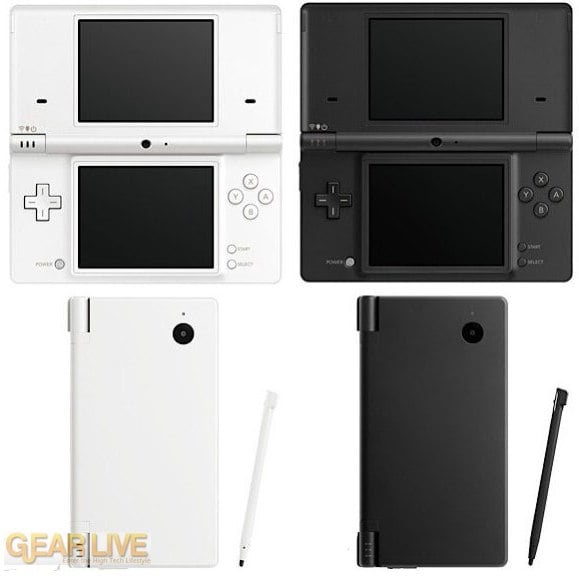 Last week we talked about rumors of a new Nintendo DS, and this morning, those rumors proved to be true. Nintendo CEO Satoru Iwata announced the Nintendo DSi at the company's Fall presentation over in Japan, calling it a "third platform" for the company (where have we heard that before?). It looks fairly similar the the current DS Lite that we all know and love, but there are a few changes that make this one a worthy upgrade. First, it's about 12% thinner, as it has given up its GBA slot. The screens are a bit larger, each being 3.25-inches in size. One of the bigger changes, though, is that the DSi features two cameras. You have one 3 megapixel camera on the outside of the unit, as well a front-facing camera on the inside so that you can take images of yourself.
The Nintendo DSi also has an SD card slot along with internal storage. You can save your photos right to the card, then put that card in your Wii to pull it up in the Photo Channel. Nintendo is even launching the DSi Shop, an online destination for purchasing DSi software, similar to the Wii Shop. You use Nintendo Points, and content will be priced at 200, 500, or 800 points. 1000 points will be included with the purchase of the DSi. The unit will come in either white or black for the time being, and goes on sale in Japan on November 1 at ¥18,900 ($178).
Read More

|
Nintendo DSi product page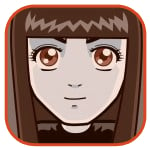 Posted by Sheila Franklin Categories: Rumors, Video Games, Wireless / WiFi,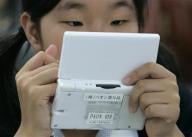 Rumor has it that Nintendo has plans for a new DS that will come out in time for the holidays. The DS2 will take pictures and play tunes. Also equipped for wireless application, it is expected to be less than ¥20,000 (~$189.00) when it is released in Japan. Although the DS is doing better globally, the PSP is outselling the DS there. We have no doubt that this move will make it more popular for those want the addition of the new features.
Read More

| Reuters


Posted by Alex Lifschitz Categories: Hardware, Nintendo, Nintendo DS, Rumors,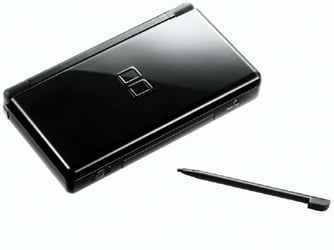 According to Japanese business site Nikkei Net, Nintendo may be prepping to release a brand new Nintendo DS (not pictured) by the end of this year. Supposedly, the new and improved DS will feature build-in music playback, better wireless performance, and, most interestingly, and onboard camera, all for less that 20,000 yen. There has not been an official press release by Nintendo, so you'll want to wait and see how this develops, but it means that the new DS may integrate some of these features into new games, a la Final Fantasy: Before Crisis (which had you use your cell phone camera to craft materia). If past indicators hold true, it should arrive just in time for your Christmas shopping blitz, which would be fortunate, since the Wii has been perpetually sold out each holiday season - and I think that we're all contractually obligated at this point to throw our money at Nintendo with every re-launch of a system.
UPDATE: Looks like we were right on this one, as Nintendo just announced the new Nintendo DSi!
Read More

|
CNet
© Gear Live Inc. – User-posted content, unless source is quoted, is licensed under a Creative Commons Public Domain License. Gear Live graphics, logos, designs, page headers, button icons, videos, articles, blogs, forums, scripts and other service names are the trademarks of Gear Live Inc.