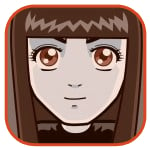 Posted by Sheila Franklin Categories: Accessories, Nintendo, Wii,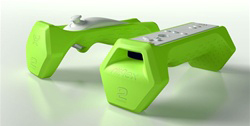 Get ready to beef up that body that got flabby over the past winter. Riiflex has announced pricing for their new Wii accessories that transform the remote and nunchuck into dumbbells. They provide access to all buttons including the trigger. The 2 lb. Dumbbell set will be sold for $34.95, $24.95 if you preorder before its summer release. A 4 lb. pair will also available at $39.95 later in the year, $27.95 with preorder.
Read More

| Riiflex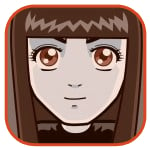 Posted by Sheila Franklin Categories: Hot Deals, Internet, Nintendo, Wii,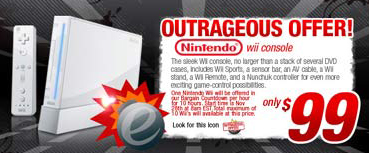 If you don't yet have a Wii, head over to eCost on Black Friday, where they will be offering one each hour for $99.00. Beginning tomorrow at 8:00 a.m. EST, the 10 units come with a sensor bar, stand, WiiMote, Nunchuck and Wii Sports. Look for it in the Bargain Countdown section. We're sure they will have other awesome deals so look around the site in case you miss out on the game system deal, but note that you will have to pay shipping.
Note: Because of the response, eCost will also be offering one Wii tonight from 8 p.m. to 10 p.m. for the same price, so eat quickly.
Read More

| eCost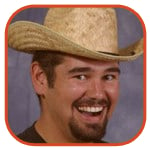 Posted by Patrick Phelps Categories: Mods / Hacks, PC / Laptop, Video Games, Videos,
Tired of changing effects pedals with his feet while performing with his band Vivian Darkbloom, MIT graduate student Rob Morris attached a Nintendo Wii remote to his guitar with a strip of Velcro. Mapping acceleration and button press values from the Wii, Morris set his Mac to translate the movement of his guitar into a variety of audio effects. The result: a new hybrid instrument that you'll have to see to believe!
How does it work? The Wii controller sends data to a laptop, so the computer knows where the instrument is positioned, and it knows when he's pressing buttons on the Wiimote. Morris takes this information and smooths it out a bit with some computer code (MIT grad student, hello…); the data is then sent out of the computer through a firewire cable. This firewire cable then sends the data to his stompboxes and other effects. So, essentially, he's controlling guitar effects by pressing Wii buttons and gesturing with the instrument, rather than pressing a pedal on the floor.
Check out the above video for a demonstration.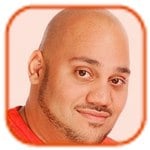 Posted by Andru Edwards Categories: Nintendo, Sports, Wii,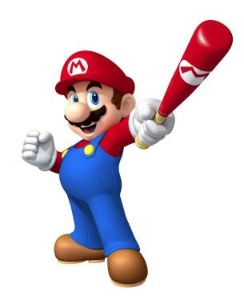 Nintendo just announced yet another Mario-themed addition to the Wii lineup this morning during their media summit in San Francisco - Mario Super Sluggers. It's exactly what you expect it will be, take Mario Strikers, remove soccer, add baseball.
"Mario is truly a one-of-a-kind character; clearly fans can't get enough of him and his friends," said Cammie Dunaway, Nintendo of America's executive vice president of Sales & Marketing. "We're giving Wii users brilliant new ways to enjoy him while expanding our series of active-play games."
Players will swing their Wiimotes like a bat, or motion a throw towards a baseman - you know, all that Wii stuff Nintendo likes to do. Mario Super Sluggers is scheduled to launch later this year.

Posted by Lolita Beckwith Categories: PlayStation 3, Wii, Xbox 360,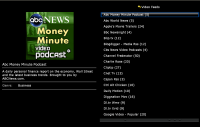 We can't wait to try Tversity, free software that will add even more entertainment options to your already multi-tasking PS3, Wii, or Xbox 360. Tversity allows you to stream just about any multimedia from your PC to your TV via your gaming console. Basically, if it can be played on Windows Media Player, it can be played on TV. The software also allows you to stream internet media—audio, video, RSS feeds, podcasts and images—for television viewing. This can be done by entering websites of your choice, or using Tversity's audio and video guides. And that's only some of this freeware's features! Sounds like exactly what we've been looking for. We'll report back after giving Tversity a test run…
Read More

|
TVersity
via
Chip Chick
Posted by Michael Cardiff Categories: Culture, Nintendo, Release Dates,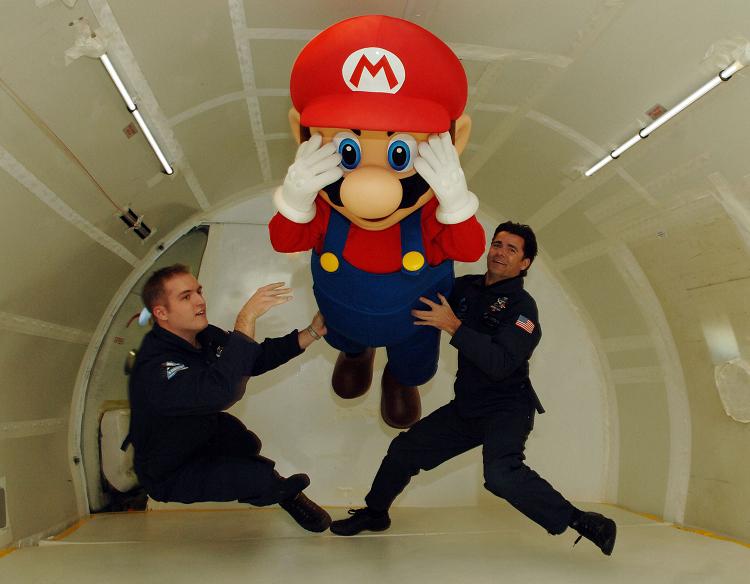 If you're a hardcore gamer with a Wii, you don't need to be told that Super Mario Galaxy is looming large on the horizon. With only a week to go until launch, though, Nintendo thought that they should take the time to try to reach those last few folks that've been living in a cave for the past year. How did they decide to point your attention towards Mario's latest space-faring adventure, dear reader? By plunking down a few G's to send Mario Zero-G, of course!
That's right, that poor bastard you see pictured above had to ride the "Vomit Comet" in a Mario suit. I'm guessing some intern at Nintendo has been stuck with the task of finding the best way to de-barf a Mario costume right now.
Super Mario Galaxy launches on the Wii on November 12th for $49.99. And it's going to be awesome, I dare say.
Read More

|
GoNintendo

Posted by Lolita Beckwith Categories: Accessories, Toys, Video Games,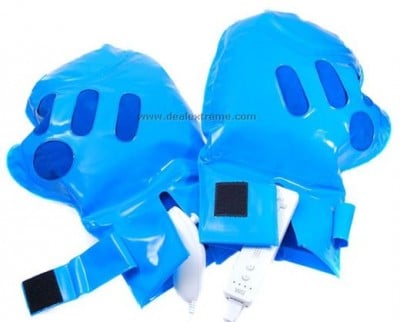 We'll resist the urge to make an Oscar De La Hoya-and-fishnets joke and just tell you about these
nutty
boxing gloves specifically designed for Nintendo Wii boxing games. Just put your Wiimote and Nunchuk inside the gloves and inflate them. Now you can really live out your dream of being Muhammad (or Laila) Ali. Much like similar accessories for Wii Sports, fishing games, and even Cooking Mama, the gloves serve to add a sense of "realism"—or goofy fun—to your Wii-playing experience.
Read More

| Deal Extreme via Technabob

Posted by Paul Hamilton Categories: Action, Adventure, Konami, Nintendo DS, PlayStation 3, Wii, Xbox 360,
Koji Igarashi, creator of the popular Castlevania franchise, is featured in an interview with Game Informer where he talks about what's next for the series.
[Next,] I will be working on a DS version, but I am thinking of moving to the home consoles for the future. I will continue to use 2D for the DS version, but I'm still trying to figure out which console to do the home console versions. I think the Xbox 360 would be the best platform for the U.S. market.
Another DS Castlevania wasn't really a bold prediction, but focusing on the 360 is a little unexpected. Igarashi goes on to clarify, "The U.S. market is the biggest market for the Castlevania series, so I will give the first priority to the U.S. market. The platform will be the Xbox 360, since the PS3 isn't doing well everywhere in the world." He does later suggest that he thinks Metal Gear Solid 4 could easily increase the PS3 base in the US which would make it more attractive as a target for a Castlevania game.
As for the Wii, which represents an even larger market than 360, Igarashi says he hasn't quite figured out how to make the gesture controls work with the game saying that the motion for cracking a whip might be too hard on users but some kind of abstraction would be "not so good." "I will have to think about a way to accomplish this," he concludes.
Read More

| Game Informer


Posted by Steve Van Neil Categories: Corporate News, Culture, Hardware, Microsoft, Nintendo, PlayStation 3, Sony, Wii, Xbox 360,
In what has become a regular occurrence, Nintendo's Wii handily outsold its closest console competition three-to-one in Japan for the month of August. However, it is interesting to note that the gap between the Wii and PS3 has lessened. In June, Nintendo's console outsold the PS3 six-to-one and four-to-one in June and July, respectively.
Bloomberg reported the final August numbers as follows: Wii at 245,653, PS3 at 81,541, and the Xbox 360 lagging behind at around 11,000. The Wii's August numbers bring the console to a whopping 3.4 million units sold in that country since its launch last year.
Read More

| Next Generation


Posted by Steve Van Neil Categories: Action, Adventure, Eidos, Nintendo, Role Playing Games, Screenshots, Wii,
What's this now? A third-party Wii game that (a) isn't a lazy PS2 port and (b) actually looks pretty cool? Yes, it looks like Zach and Wiki will have some company on the Wii in the near future. Backbone, the developers of Death Jr. for the PSP, are cooking up a brand new IP exclusively for Nintendo's Wii. Monster Lab is a story-driven Action RPG that's all about customization. Indeed, the object of the game is to build, enhance, and accesorize monsters to fight against each other in turn-based combat. The Wii's motion control comes into play in the creation process through minigames, where players will throw brains into empty heads, hoping to maximize their monster's power. On hand to make sure that it all doesn't devolve into complete minigame aimlessness is comic book writer Adam Beechen, who is scripting the game.
The very promising Monster Lab will be published by Eidos and is being groomed for a Summer 2008 release.
Read More

| NeoGAF

© Gear Live Inc. – User-posted content, unless source is quoted, is licensed under a Creative Commons Public Domain License. Gear Live graphics, logos, designs, page headers, button icons, videos, articles, blogs, forums, scripts and other service names are the trademarks of Gear Live Inc.