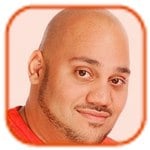 Posted by Andru Edwards Categories: Corporate News, Downloadable Content, Nintendo, Nintendo DS, Portable/Mobile,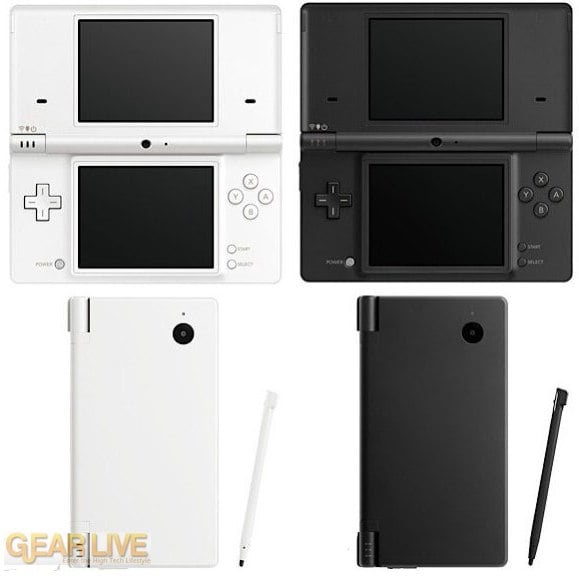 Last week we talked about rumors of a new Nintendo DS, and this morning, those rumors proved to be true. Nintendo CEO Satoru Iwata announced the Nintendo DSi at the company's Fall presentation over in Japan, calling it a "third platform" for the company (where have we heard that before?). It looks fairly similar the the current DS Lite that we all know and love, but there are a few changes that make this one a worthy upgrade. First, it's about 12% thinner, as it has given up its GBA slot. The screens are a bit larger, each being 3.25-inches in size. One of the bigger changes, though, is that the DSi features two cameras. You have one 3 megapixel camera on the outside of the unit, as well a front-facing camera on the inside so that you can take images of yourself.
The Nintendo DSi also has an SD card slot along with internal storage. You can save your photos right to the card, then put that card in your Wii to pull it up in the Photo Channel. Nintendo is even launching the DSi Shop, an online destination for purchasing DSi software, similar to the Wii Shop. You use Nintendo Points, and content will be priced at 200, 500, or 800 points. 1000 points will be included with the purchase of the DSi. The unit will come in either white or black for the time being, and goes on sale in Japan on November 1 at ¥18,900 ($178).
Read More

|
Nintendo DSi product page

Posted by Alex Lifschitz Categories: Hardware, Nintendo, Nintendo DS, Rumors,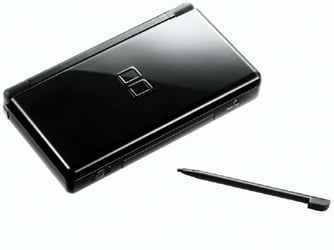 According to Japanese business site Nikkei Net, Nintendo may be prepping to release a brand new Nintendo DS (not pictured) by the end of this year. Supposedly, the new and improved DS will feature build-in music playback, better wireless performance, and, most interestingly, and onboard camera, all for less that 20,000 yen. There has not been an official press release by Nintendo, so you'll want to wait and see how this develops, but it means that the new DS may integrate some of these features into new games, a la Final Fantasy: Before Crisis (which had you use your cell phone camera to craft materia). If past indicators hold true, it should arrive just in time for your Christmas shopping blitz, which would be fortunate, since the Wii has been perpetually sold out each holiday season - and I think that we're all contractually obligated at this point to throw our money at Nintendo with every re-launch of a system.
UPDATE: Looks like we were right on this one, as Nintendo just announced the new Nintendo DSi!
Read More

|
CNet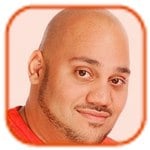 Posted by Andru Edwards Categories: Adventure, E3, Electronic Arts, Nintendo DS, PC, Simulation,
So, you know that Spore game we have all been waiting for, for, like, ever? Well, according to EA and Maxis, Will Wright's next gaming masterpiece is finally ready for prime time, as they have announce that the game has gone gold. What does that mean? To put it simply, it's done. In the can. The game will hit store shelves on September 5 here in North America, as well as Asia Pacific. For those in Europe, September 7 is the date for you.
We know, this is a long ways away from Q4 2006, when the game was supposed to launch, but when it comes to Spore, we will take what we can get. If you need to see what the game is all about, check out the video above from E3 from the EA keynote. You will find Will Wright talking about Spore, and just how amazing the game will be.
For those of you on Nintendo DS, Spore Creatures is yours to be had on September 7.
Read More

|
Spore Goes Gold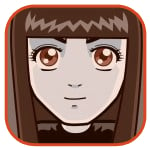 Posted by Sheila Franklin Categories: Corporate News, Hot Deals, Music, Video Games, Videos,
If you are more of the Guitar Hero type than a Virtual Village fanatic then make plans Saturday, June 14 to cram into your nearest Toys R Us with about a gazillion other Nintendo DS owners to witness the preview of the new version of the game, "On Tour." Between 12:00 and 4:00 p.m., the sneak preview is supposed to include hands on testing before its release June 22. Pre-order and get a "Limited Edition" pick/stylus throne in. We figure, unless you are a really big guy, you have better settle for the sticker, dog tag, and temp tattoo to prove you got in the door.
Read More

| Toys 'R Us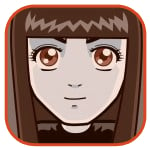 Posted by Sheila Franklin Categories: Corporate News, Rumors, Video Games,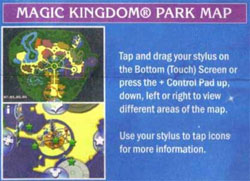 Disney is apparently toying with the idea of a Magic Connection System in its parks. With a Nintendo DS, users can click individual areas and rides and find the waiting time. Check out restaurants by reading their menus. While this is still at the rumor stage, it is reported that people are indeed trying the program out. We think it is a fine idea since we tend to get navigationally challenged at large amusement parks. We would even welcome the idea of adapting the idea at a mall during the holidays, so that we can find out ahead of time if the latest hot Elmo toy is sold out before we get there.
Read More

| WDW Magic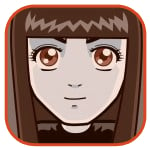 Posted by Sheila Franklin Categories: CES, CES 2008, Editorial, Video Games,

It's been a long week. Imagine being one of the vendors at the CES, overwhelmed by all the electronic sights and sounds, not to mention being in Vegas in the first place. After all the hoopla, it's time to pack up and move on to Macworld, unless you are like Innex, who features small items like this tiny Mario Kart Style Stylus Pen for Nintendo DS. Do you suppose that companies like this get overlooked in the 150-inch screens and lost in the latest in iTech? Our kudos to the little guys, the tireless sales reps that probably would just rather be home playing Mario Kart.
Read More

| CES Planner


Posted by Paul Hamilton Categories: Action, Adventure, Konami, Nintendo DS, PlayStation 3, Wii, Xbox 360,
Koji Igarashi, creator of the popular Castlevania franchise, is featured in an interview with Game Informer where he talks about what's next for the series.
[Next,] I will be working on a DS version, but I am thinking of moving to the home consoles for the future. I will continue to use 2D for the DS version, but I'm still trying to figure out which console to do the home console versions. I think the Xbox 360 would be the best platform for the U.S. market.
Another DS Castlevania wasn't really a bold prediction, but focusing on the 360 is a little unexpected. Igarashi goes on to clarify, "The U.S. market is the biggest market for the Castlevania series, so I will give the first priority to the U.S. market. The platform will be the Xbox 360, since the PS3 isn't doing well everywhere in the world." He does later suggest that he thinks Metal Gear Solid 4 could easily increase the PS3 base in the US which would make it more attractive as a target for a Castlevania game.
As for the Wii, which represents an even larger market than 360, Igarashi says he hasn't quite figured out how to make the gesture controls work with the game saying that the motion for cracking a whip might be too hard on users but some kind of abstraction would be "not so good." "I will have to think about a way to accomplish this," he concludes.
Read More

| Game Informer


Posted by Paul Hamilton Categories: Driving, Internet, Nintendo, Nintendo DS, Wii,
Nintendo's popular arcadey racing game, Mario Kart is inevitably coming to the Wii. When it does, a blurb clipped from the Official Nintendo Magazine UK says it will support 16 players in the popular battle mode.
Mario Kart DS solidified the WiFi features of the handheld unit and it's quite possible that the Wii version is being positioned to do the same.
As with earlier versions the Wii Mario Kart will include updated versions of older tracks (in this case Wii translations of DS tracks) as well as all new racing locations. Mario Kart for the Wii is scheduled to be released next spring.
Read More

| Go Nintendo via Evil Avatar

Posted by Steve Van Neil Categories: Downloadable Content, Microsoft, Simulation, Xbox 360, Xbox Live, Xbox Live Marketplace,
Here is some sad news for fans of one of the Xbox 360's best and most criminally underplayed games, Viva Piñata. Rare has officially confirmed that the game will see no downloadable content whatsoever. Following the announcement of a DS version of Viva Piñata, many fans had hoped that this news would presage the release of new piñatas, items, and features (specifically the ability for players to visit each other's gardens), but apparently it wasn't to be. A Rare developer cruelly crushed our dreams in response to a fan's request, saying, "We aren't doing any downloadable content for Viva Piñata because we are much too busy doing something else."
Take special note of the italics. Do they imply the development of a proper 360 sequel? Only the ninjas that have been dispatched to Rare's headquarters can know for sure.
Read More

| Rare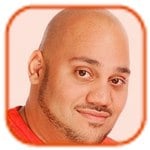 Posted by Andru Edwards Categories: Full Episodes, High Score, Features, Podcasts, Video Games, Videocasts,
We hit PAX 2007 this year and had a fantastic time. So much so, in fact, that we just had to capture it - the essence of what PAX is truly all about - in video for your viewing pleasure. Here, Andru Edwards, GamerAndy, and Sparky talk about the sights and sounds of the Penny Arcade Expo, go over the idiosyncrasies of Nintendo DS color availability and how you can be construed as less of a man if you choose the wrong one, Rock Band being amazing, and how geeky Magic: The Gathering is…and that is just a sample of the miscellaneous ramblings you'll find in this episode. If you love video games, this is one to watch.
© Gear Live Inc. – User-posted content, unless source is quoted, is licensed under a Creative Commons Public Domain License. Gear Live graphics, logos, designs, page headers, button icons, videos, articles, blogs, forums, scripts and other service names are the trademarks of Gear Live Inc.