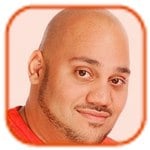 Posted by Andru Edwards Categories: Accessories, Adventure, Driving, Hardware, Nintendo, Nintendo 3DS,

Nintendo is trying hard to build interest in the Nintendo 3DS handheld game system. The company dropped the price of the 3DS from $250 to $170 last month, and has now announced that it will be getting 3D video recording, an optional add-on secondary analog pad, and two new Mario games by the holiday season.
The Nintendo 3DS has been able to take 3D photos since its release, but an update will add video functionality to the system. The free update, planned for this November, will let users record 3D video, which can then be viewed in 3D on the device's screen.
Click to continue reading Nintendo 3DS to pick up analog pad, 3D video recording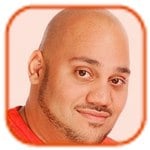 Posted by Andru Edwards Categories: Hardware, Hot Deals, Nintendo, Nintendo 3DS,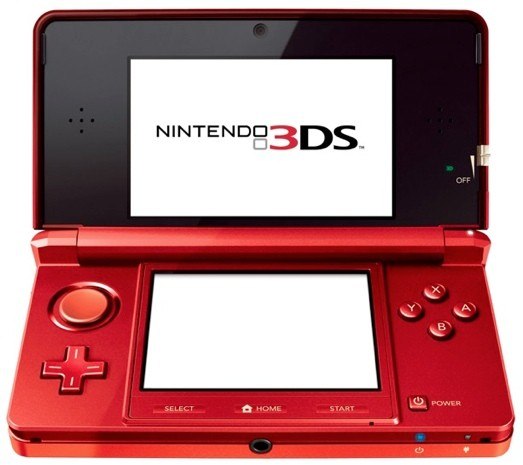 The Nintendo 3DS has not been selling as well as Nintendo had originally hoped, which is a definite change from their previous handheld console releases. It could be that the advertising just can't get across the experience of playing 3D games like holding it in your hands can, but it could very well be attributed to the fact that Nintendo is charging $249 for the console. Well, if it was the price that was holding you back, Nintendo hopes to remove that barrier with a major price cut on the 3DS. On August 12, the price for a new 3DS will go from $249 down to $169. That's a deep price cut, and brings the price much closer in line with the Nintendo DSi. Users who paid $250 will be granted 20 free virtual console games that won't be released to the public--10 NES games and 10 Game Boy Advance titles. That's nice and all, but I'd bet those people aren't thinking that's enough.
Read More

| Nintendo 3DS on Amazon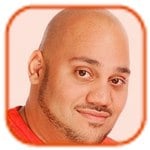 Posted by Andru Edwards Categories: Action, Adventure, E3, Nintendo, Nintendo 3DS, Portable/Mobile,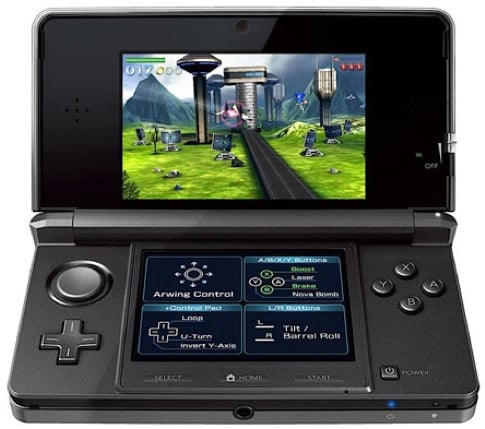 Nintendo has announced Star Fox 64 3D for the Nintendo 3DS portable. The game will support both analog movement, as well as supporting the Nintendo 3DS accelerometer, allowing you to simply tilt the console to fly throughout the vast levels. The other big feature touted is that you'll be able to see the faces of up to three other friends who you are playing multiplayer with, thanks to the Nintendo 3DS front camera. Each player will have a small box over their vehicle, where you can see exactly who is in control. Star Fox 64 3D will be available in September 2011 in the US.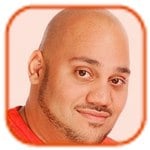 Posted by Andru Edwards Categories: Driving, Nintendo, Nintendo 3DS, Trailers,
Nintendo announced Mario Kart 3DS during its E3 2011 keynote. Nintendo of America President Reggie Fils-Aime took the stage to announce a cluster of upcoming Nintendo 3DS titles aimed at their core audience. Mario Kart 3DS features 3D graphics, and sets itself apart with the ability for gamers to trick out their karts. This one will be available for the 2011 holiday season.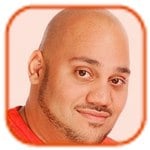 Posted by Andru Edwards Categories: Action, E3, Nintendo, Nintendo 3DS, Portable/Mobile,
Nintendo has announced Kid Icarus Uprising, a new Nintendo 3DS title, this morning at its E3 2011 media briefing. They'll also be releasing a set of cards that, when used in conjunction with the 3DS cameras, allow you to do some augmented reality gaming as well. Kid Icarus Uprising will be released later this year.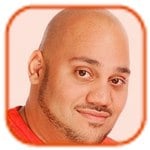 Posted by Andru Edwards Categories: Adventure, E3, Nintendo, Nintendo 3DS,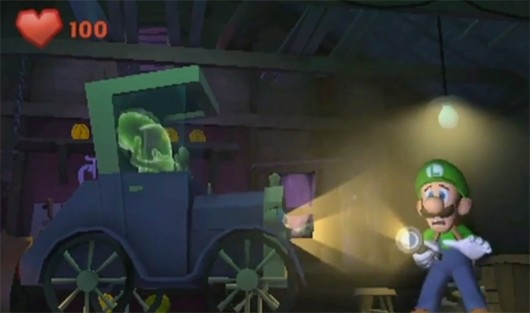 It's been years since the original Luigi's Mansion game hit the scene, but Nintendo is finally set to release a sequel. At its E3 2011 media briefing, Luigi's Mansion 2 was announced, and it'll be a Nintendo 3DS exclusive. No release date was given, but it certainly looks like a title that'll highlight what the 3DS can do.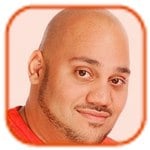 Posted by Andru Edwards Categories: Hot Deals, Nintendo, Nintendo DS, Portable/Mobile,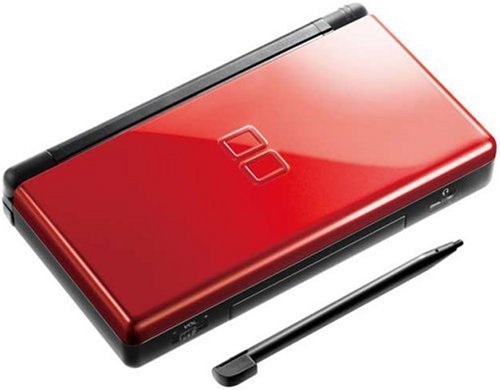 Quick update for you mobile gaming fans - the Nintendo DS Lite is now $99. Nintendo announced the price drop today, ahead of next weeks E3. It's a great price for a fantastic portable console, but we have to wonder--does this mean we might see a Nintendo 3DS price drop next week? It's no secret that the sales on Nintendo's new flagship console have been less than stellar.
Read More

| Nintendo DS Lite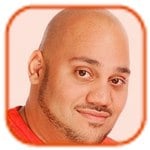 Posted by Andru Edwards Categories: Cell Phones, Editorial, Features, Video Games,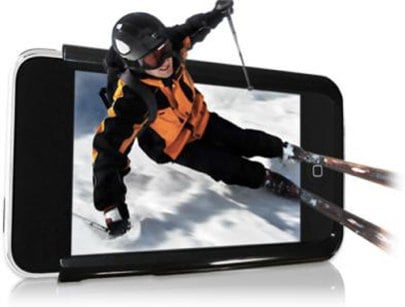 The new Nintendo 3DS promises to be a success not only because it actually works well and does indeed provide a 3D image without any glasses or aid whatsoever, but because it takes amusing 3D photos and is just fun to play with.
When all is said and done, the Nintendo 3DS may actually accomplish what Fuji has been promoting and what many 3D hobbyists have tried: popularizing 3D photography for everyday use.
And, yes, we know that it's a gimmick. But it's a cool gimmick.
After taking a few 3D pictures of just about anything, you'll find that they are so compelling that it is hard to express the odd joy you get from them. This is the key to the eventual success of home 3D. It has always failed in the past, because it was somebody else's 3D. It was never personal.
Photography itself never flourished as a hobby when the cameras were the big bulky clunkers utilized by Matthew Brady and others. Think about this. Photography was nothing new during the Civil War in the 1860's, but all the photos were done by a limited number of pros. You have to wonder what the Civil War would have been like if everyone had a cell phone camera like we do today.
Then Kodak produced the Brownie and gave photography to everyman. Next thing you knew, photography became the number one hobby in the world. 3D is following that same pattern. It's just odd that a game company, Nintendo, is the Kodak and the 3DS is the Brownie.
Click to continue reading Will the Nintendo 3DS pave the way for a 3D iPhone?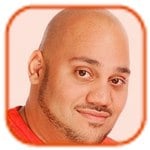 Posted by Andru Edwards Categories: Handhelds, Video Games,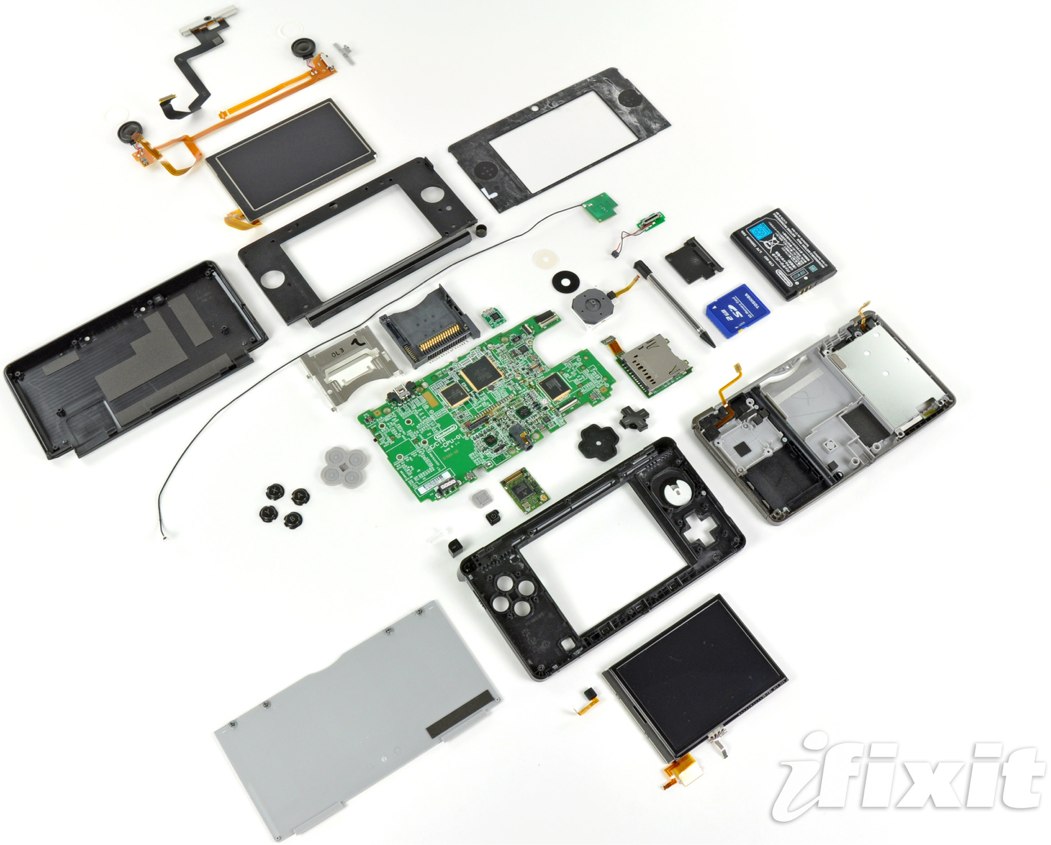 Nintendo 3DS teardowns from two research firms show that the Japanese gaming giant spent roughly $100 on raw materials and basic manufacturing for its 3D hand held gaming system; consumers must spend $250.
UBM TechInsights took apart the 3DS and estimated $101 worth of materials and manufacturing labor inside. The single biggest change was in the type of memory Nintendo used, it said.
According to Allan Yogasingam, technical marketing manager at UBM TechInsights, Nintendo embedded a proprietary Fujitsu memory chip called FC (Fast Cycle) RAM with 120MB worth of storage. That's an upgrade from previous DS devices in many ways, but as the recent earthquake shows, it bears its own supply chain risks.
FC RAM boasts DDR 3-like speeds, but consumes less power. It is also cheaper, easier to manufacture, and has a smaller footprint resembling lower-powered DDR. But despite performance improvements, the recent earthquake shows that opting for one supplier could be a "potentially dangerous move," Yogasingam said. An unexpected incident at the plant could delay production, for starters. Most consumer electronic makers will source a single component from a pool of suppliers.
Click to continue reading Nintendo 3DS costs just $100 to make teardown reveals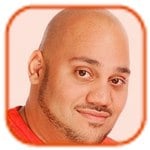 Posted by Andru Edwards Categories: Corporate News, Handhelds, Video Games, Videos,
Nintendo just unveiled its first commercial for the Nintendo 3DS, set to debut in the U.S. on March 27.
The 30-second spot (above) shows various gamers using the device, the 3D functionality drawing them into the game. "3D games, photos, entertainment, and more. No glasses required. Nintendo 3DS. Take a look inside," a voice says at the end of the commercial.
In New York, Nintendo will host an event on the eve of the 3DS launch, from 9pm on Saturday until 2am on March 27. Nintendo President and COO Reggie Fils-Aime will be at the Union Square Best Buy around 9:45pm to greet fans before being lifted onto a hydraulic stage at 11pm to address the crowd and begin a countdown clock to midnight. Fifteen minutes before Best Buy opens its doors, Nintendo said people will throw old-school 3D glasses into the air to "unshackle themselves" from the need for 3D glasses; the Nintendo 3DS displays 3D images without glasses.
Best Buy will then be open until 2am for those who want to get their hands on the 3DS. The first 300 people in line will receive Nintendo 3DS carrying cases, among other giveaways, Nintendo said.
Click to continue reading First Nintendo 3DS commercial revealed
© Gear Live Inc. – User-posted content, unless source is quoted, is licensed under a Creative Commons Public Domain License. Gear Live graphics, logos, designs, page headers, button icons, videos, articles, blogs, forums, scripts and other service names are the trademarks of Gear Live Inc.