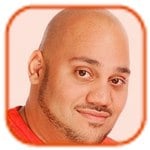 Posted by Andru Edwards Categories: Corporate News, Internet, Videos,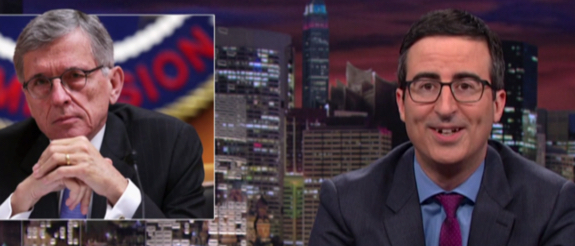 Last week on Last Week Tonight with John Oliver, Oliver did a fantastic segment that lasted over 13 minutes talking about the issue of net neutrality and the work (or, lack thereof) that the FCC is going to address it. He broke it down perfectly and in true John Oliver fashion, touching on all the important points while keeping it light and funny. Then, at the end, Oliver called for the Internet commenter trolls to unite and head over to the FCC Web site to make their voices heard on the net neutrality forum. The result? The FCC site collapsed under the pressure. Seriously, I encourage you to watch the segment, which we've embedded here in this post. After you do, head on over to the FCC Web site and let them know to put a stop to this ridiculousness.
Click to continue reading Watch John Oliver's brilliant Net Neutrality rant, and then take action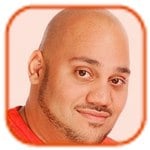 Posted by Andru Edwards Categories: Apple, Cell Phones, Corporate News, Wireless / WiFi,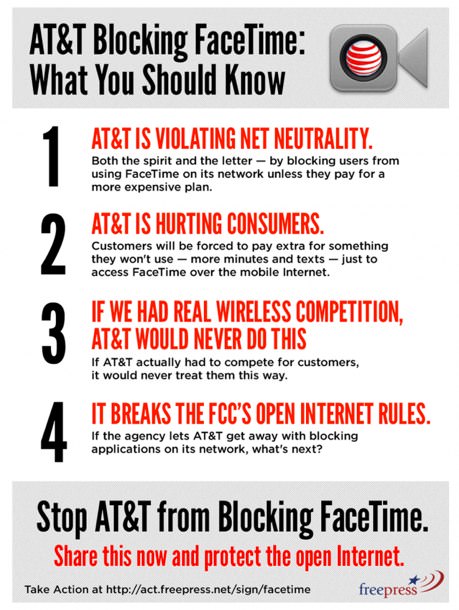 The fine folks over at FreePress are asking the public to take action in an attempt to convince AT&T to reconsiders its position on blocking iOS 6 feature FaceTime over Cellular for all customers unless they switch to a Mobile Share plan. It's an obvious money-grab, a way to encourage its unlimited data users to leave those plans behind, and it shows preferential treatment on how users can use their own data plans. We're signing, and we encourage you to do the same. According to Public Knowledge:
"By blocking FaceTime for many of its customers, AT&T is violating the FCC's Open Internet rules. These rules state that mobile providers shall not 'block applications that compete with the provider's voice or video telephony services.' Although carriers are permitted to engage in 'reasonable network management,' there is no technical reason why one data plan should be able to access FaceTime, and another not. 'Over-the-top' communications services like FaceTime are a threat to carriers' revenue, but they should respond by competing with these services and not by engaging in discriminatory behavior."
Read More

| FreePress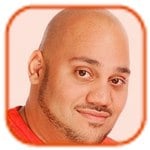 Posted by Andru Edwards Categories: Broadband, Corporate News, Internet,

Comcast is finally ready to abandon the 250 GB data cap that it introduced in 2008. While this is certainly a welcome change, don't go firing up that myriad of torrents just yet. The company will be testing what it calls a more "flexible" approach--tiered pricing. Comcast will be doing trials of two different tiered approaches over the next few months. One sees base plans that start at 300 GB per month, and when exceeded, Comcast is considering charging customers an additional $10 for each extra 50 GB of usage in a given month. The other is similar, but gives a larger cap to homes subscribes to the 30 MBps Blast package and 105 Mbps Extreme package. Based on those trials, Comcast will decide how to move forward with pricing its network for the future.
Read More

| Comcast Voices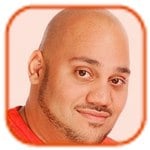 Posted by Andru Edwards Categories: Editorial, Internet,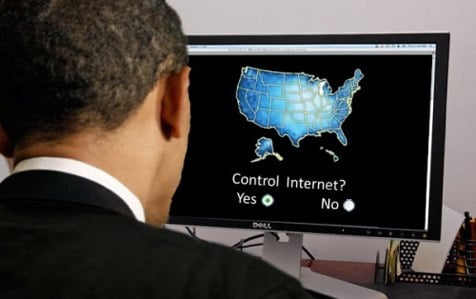 With reports of Egypt's government completing shutting down the Internet in the country, talk about an "Internet kill switch" bill in the U.S. has reemerged. Could it happen here?
The bill in question is the Protecting Cyberspace as a National Asset Act of 2010, a cyber-security measure introduced in June by Sen. Joseph Lieberman. It was an over-arching cyber-security measure that, among other things, would create an office of cyberspace policy within the White House and a new cyber-security center within the Homeland Security Department.
A provision that got the most attention, however, was one that gave the president the power to "authorize emergency measures to protect the nation's most critical infrastructure if a cyber vulnerability is being exploited or is about to be exploited."
Some interpreted that to mean that the president would have the authority to shut off the Internet at random. Lieberman refuted the "Internet kill switch" assertion as "misinformation" during an appearance on CNN, and the Homeland Security and Governmental Affairs Committee, which he chairs, later published a "myth vs. reality" fact sheet on the bill.
Click to continue reading Will the US get an Internet Kill Switch like Egypt?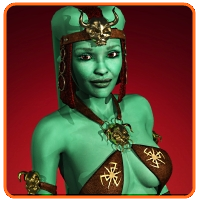 Posted by Patrick Lambert Categories: Corporate News, Internet,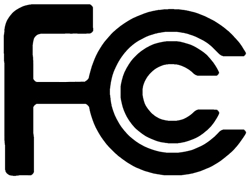 Yesterday, a major decision passed through the FCC as it voted on new rules that will govern the sticky issue of net neutrality in the US. Net neutrality has been a wildly debated subject for years, with everyone from content web sites, Internet providers, wired and wireless networks, and organizations representing end users being all over the map on this subject. Some wanted the government to pass new regulations that would prevent Internet providers from say, slowing down your access to Netflix just because they have their own video site that they want you to use instead. Others argued that if the government does get involved, it could bring much more trouble for the Internet as a whole than the benefit it would add. Others still argued that the free market will handle itself, and that no rules should be added.
So far there had been no real decision either way, with the FCC, the body mandated to govern those things, not having made any clear decision. This changed today as the institution passed a set of rules that help define this. The rules are quite complicated, but suffice it to say pretty much everyone who isn't a big business is unhappy with them. On one side, the new rules do prevent Internet providers from blocking or slowing down access to competing web sites, but it does allow content providers to pay networks to have access to a fast line, bringing their data in priority. Many say the rules are too broad and vague, and fail to address some points. It also leaves a lot of freedoms to wireless providers to, for example, block access to specific apps on your cellphone.
While the debate rages on however, it's important to recognize that these rules simply give formal authority to the federal government to regulate these issues, it doesn't directly change the rules of the game for companies. The new rules will go into effect next year, and could still be blocked by Congress. They are also likely to be challenged in court by any of the parties involved in the discussions.
You can help show your support in the fight for net neutrality at Save the Internet.
Read More

| WSJ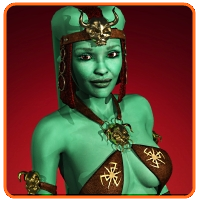 Posted by Patrick Lambert Categories: Internet,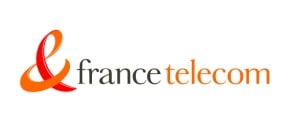 Following some of the network neutrality buzz from the US, now it's the turn of some European mobile networks who are coming out complaining about the increased use of video and other heavy data over their networks. Unlike previous comments made by US carriers however, Stephane Richards, CEO of France Telecom, was pretty direct as to what he thinks should happen at the Le Web conference yesterday: "Service providers are flooding networks with no incentive." He then added "It's necessary to put in place a system of payments by service providers as a function of their use."
From the view of the mobile network operators, large companies like Google, Yahoo!, Netflix and so on, use a large amount of data, which goes over their networks, and these service providers should pay the networks, so that they can double dip from both their own customers, and the online companies. Richards also said that these measures would go along with other changes he can see coming, such as the end of unlimited access, and slower speeds at peak hours.
Read More

| Le Web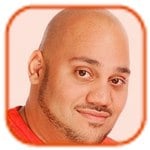 Posted by Andru Edwards Categories: Announcements, Internet,
We know that just about everyone reading Gear Live loves the Internet - either that, or they happened upon us by typoing their true destination, Dear Love. However, if you are one of those who has enjoyed the Internet for what it is, and don't want to see it take an immense step back here in the USA, you have five days to let congress know that. Luckily, Save The Internet makes it super easy to do - all you do is fill out a form, and they make sure it gets to where it needs to go. This is crunch time in the battle for Net Neutrality.
Net Neutrality is essential to free speech, equal opportunity and economic innovation in America. Since the FCC removed this basic protection in 2005, the top executives of phone and cable companies have stated their intention to become the Internet's gatekeepers and to discriminate against Web sites that don't pay their added tolls.
This fundamental change would end the open Internet as we know it. It would damage my ability to connect with others, share information and participate in our 21st century democracy and economy. The FCC must ensure that broadband providers do not block, interfere with or discriminate against any lawful Internet traffic based on its ownership, source or destination.
Hit the link below to find out more.
Read More

| Save The Internet

© Gear Live Inc. – User-posted content, unless source is quoted, is licensed under a Creative Commons Public Domain License. Gear Live graphics, logos, designs, page headers, button icons, videos, articles, blogs, forums, scripts and other service names are the trademarks of Gear Live Inc.