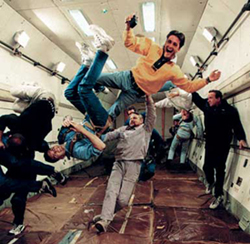 Listen up, space freaks. NASA will give you a free flight in zero-gravity at the Johnson Space Center in Houston if you can come up with technology that may have potential use in their FAST (Facilitated Access to the Space Environment for Technology) projects. Individuals, schools, government agencies and U.S. companies are welcome to apply. Get your proposal in by March 20 and you could be one of the 20 selected. Oh, and remember to bring a barf bag.
Read More

| NASA FAST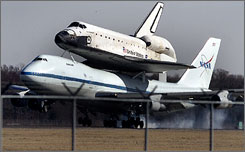 The Endeavor finally made it back home to NASA's spaceport Friday. Forced to take a detour when coming home Nov. 30 because of a nasty storm at Kennedy Space Center, it ended up at California's Edwards Air Force Base where it met up with more bad weather. The space shuttle was finally attached to the top of a modified jumbo jet to make the flight back. The trek cost a whopping $1.8 million. For that amount of money, we think it should have retired in (mostly) sunny California.
Read More

| USA Today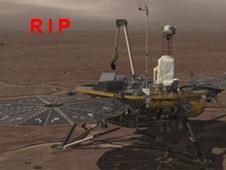 It would appear that the Phoenix has ceased to exist. NASA last heard from the Mars lander Nov. 2 and suspected that the decreasing sunshine was not sufficient for the solar arrays to charge. In all, the lander operated for about 5 months. The project's team are still monitoring the craft in hopes of communication but believes that this is it. However, the Phoenix lives on as the analysis of data is studied further. Doug McCuistion, director of the Mars Exploration Program in Washington said, "With the upcoming launch of the Mars Science Laboratory, the Mars Program never sleeps."
Read More

| NASA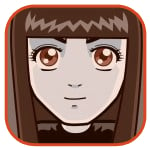 Posted by Sheila Franklin Categories: GPS, Science, Transportation, Wireless / WiFi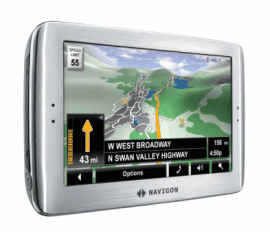 Motorola may not be able to compete with Navigon's latest PND. The 8100T has a very impressive Panorama View 3D. The system is created out of NASA terrain data with digital elevations. The GPS device has a 4.8-inch touchscreen, a built-in graphics accelerator, r/t traffic, voice address entry, Bluetooth and text-to-speech. The high end 8100T also features Zagat ratings and reviews for some locations and has a MSRP of $599.00. Look for it later this month.
Read More

| cnet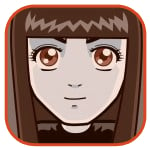 Posted by Sheila Franklin Categories: Wearables, Design, Science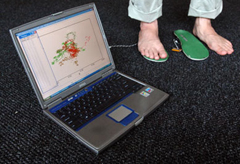 Erez Lieberman, a Harvard-MIT graduate student, has devised the iShoe that will help physicians detect balance problems before falls occur. Given a $50,000.00 grant from the Lunar Ventures Competition to take it past the prototype stage, Lieberman originally developed the shoe for NASA to help them monitor balance problems incurred by astronauts after they return from space. While there he managed to come up with a new system for collecting data and an algorithm to analyze it.
Because his own grandmother had a bad fall a while back, Lieberman realized that the tech could help others. The iSole may also be equipped with an alarm that would let other family members know that a fall has occurred.
Read More

| MHT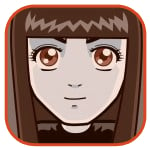 Posted by Sheila Franklin Categories: Misc. Tech, Science, Transportation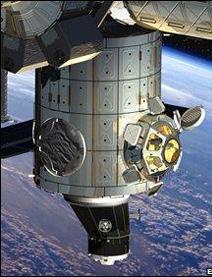 NASA has announced that the final flight of their shuttles will be May 31, 2010. It will be carrying spare parts for the ISS. One of the flights before that time will be taking up the 1.8 ton Cupola, a European-built structure that gives astronauts a 360º view of space. Going up December 10, 2009, the space agency believes that this will be an incredible outlet for pictures. Once the shuttle has been retired, European and Japanese ATVs and Russian Progress crafts will be doing all the flying. And there will always be the commercial vehicles for taking billionaires into the final frontier.
Read More

| BBC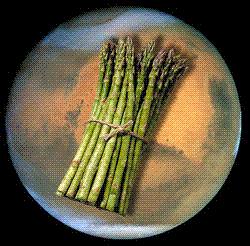 Now that the Phoenix Lander has found possible evidence of ice, scientists are even more optimistic now that they have taken soil samples that shows a high alkaline level. Sam Kounaves, lead investigator for the wet chemistry laboratory, claims "It is the type of soil you would probably have in your back yard, you know, alkaline. You might be able to grow asparagus in it really well ... it is very exciting."
The soil also showed traces of sodium, potassium, and magnesium, among other elements. We are not so sure it is all that exciting. How many people do you know that want to grow asparagus?
Read More

| Couriermail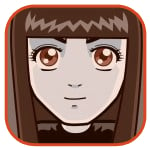 Posted by Sheila Franklin Categories: Editorial, Rumors, Science, Transportation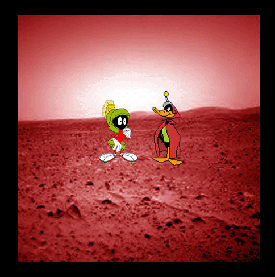 NASA believes that material found on Mars recently may really be ice. When images from the trench dubbed "Snow White 2" were received from the Phoenix Mars lander, scientists believed the white surface shown was either salt or ice clumps. Because many of them were gone the next day, the researchers ruled out the presence of salt, although the soil sample didn't yield evidence of water.
Because the Phoenix is undergoing adjustment to its software, it has been a bit lax in its duties. We suspect that when it gets going it will get right on it, unless those pesky Martians try to sabotage the project again before the 90 day time frame is complete.
Read More

| CNN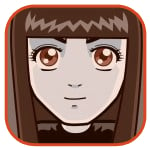 Posted by Sheila Franklin Categories: Design, Misc. Tech, Science, Transportation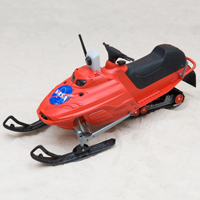 Researchers from Georgia Tech and Penn State have been working on 3 autonomous bots for cold locales such as Greenland and Antarctica. SnoMotes, funded by NASA, use cameras and sensors to navigate.The idea of the design actually came from a child's snowmobile kit.The robots are sent to certain locations from base camps, then collect data for their handler. The scientist can then reassign location if necessary. Eventually the team is hoping that the prototype will have a full range of sensors. The Snomotes will be field tested in Alaska and on display at the Chicago Museum of Science and Industry next month.
Read More

| Georgia Tech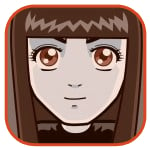 Posted by Sheila Franklin Categories: Misc. Tech, Science, Transportation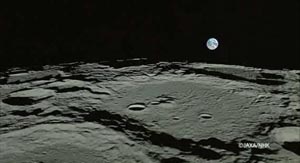 We do so many stories about what NASA is doing lately that we thought it only fair to show you what Japan is up to these days. JAXA (their NASA) and the National TV channel NHK launched a Canon HD video cam to shoot the moon. Check out the first images here. NHK plans to release a DVD of the videos and, from the look of things, more will be coming. After all, one can never get enough close-ups of space, can one?
Read More

| Akihabara News

© Gear Live Inc. – User-posted content, unless source is quoted, is licensed under a Creative Commons Public Domain License. Gear Live graphics, logos, designs, page headers, button icons, videos, articles, blogs, forums, scripts and other service names are the trademarks of Gear Live Inc.