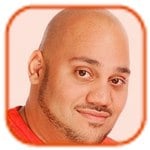 Posted by Andru Edwards Categories: Accessories, Features, Toys, Video Games, Videocasts,
In this episode, Taylor and Andru Edwards open up the Loot Crate Launch-themed box, giving you a look at all the great, geeky goodness inside. We each also give you our top 3 favorite items in the box, and also let you know how you can win this Loot Crate in our giveaway! Yep, you get a shot at winning all of this:
Superman POP! Vinyl - Funko
Star Wars Galactic Phrase Book - Randomhouse
Minecraft 2014 Calendar - Trends International
Star Wars Pocketmodel TCG - Wizkids
Melting Rubik's Cube - Walls360
Star Trek Communicator Badge - Walls360
NASA "Meatball" Emblem Patch - A-B Emblem
You can get yourself a Loot Crate now, and we'll save you a few dollars with that link!
Don't forget to subscribe to Gear Live's YouTube channel, and don't forget--we are giving away awesome perks for our Patreon backers!
Click to continue reading Unboxing Live 134: Loot Crate Launch unboxing & giveaway!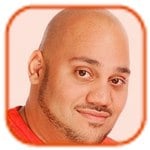 Posted by Andru Edwards Categories: Artist News, Upcoming Releases, Alternative, Rock, New Releases,
30 Seconds to Mars have launched their new single from space.
The rockers - comprised of Jared Leto, Shannon Leto and Tomo Milicevic - announced their fourth album, Love Lust + Faith Dreams, will be released on May 20, following the inter-galactic launch of their aptly-named first single, "Up In The Air," Monday night. The band teamed up with NASA to premiere their new track from space and a copy of the single was launched via a SpaceX cargo mission on March 1. It was given its first ever play by astronauts orbiting 230 miles above Earth on the International Space Station at midnight Greenwich Mean Time on Tuesday.
Click to continue reading 30 Seconds to Mars Launch Single from Space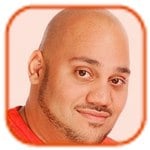 Posted by Andru Edwards Categories: Music, Science,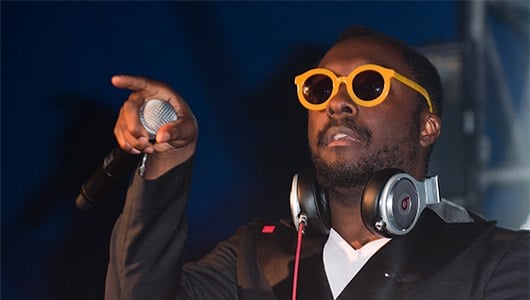 Hip hop and pop performer, producer, Grammy-winner, and all-around mogul Will.i.am is set to premiere his new track tomorrow, but Earthlings won't be able to enjoy it. Why? Well, Will.i.am is debuting his new song "Reach for the Stars" on Mars. Wait, what?
No, seriously. The music will be piped through the Mars Curiosity Rover before debuting here on our humble, overrated planet. What's the over/under on Martians being discovered when they seek out Curiosity, destroying it to stop the insipid music? Tonight's gonna be a good night.
Read More

| NASA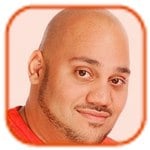 Posted by Andru Edwards Categories: Science, Videos,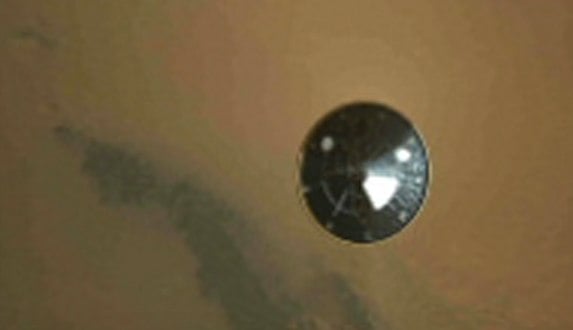 NASA's Curiosity rover landed on Mars yesterday morning, and today we get a detailed look at the descent. Comprised of 297 thumbnail images, this stop-motion video gives us a look at the two-and-a-half minutes it took for Curiosity to touch down on the red planet. Curiosity landed in the Gale Crater, and you can get a look at the video after the break.
Click to continue reading NASA releases color footage of Curiosity rover descent onto Mars
Read More

| NASA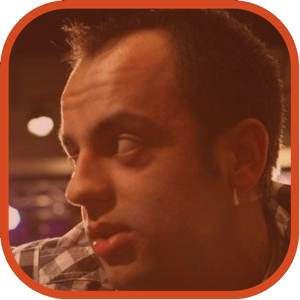 Posted by Andrey Malskiy Categories: Science, Transportation,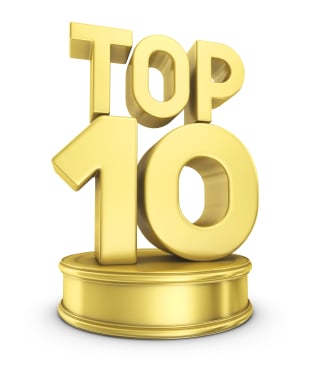 The internal combustion engine saved the horse in the 1900s, and hybrid cars were supposed to save the automobile in the 2000s (nice try, Prius.) Now there's a new savior in town--well, actually, there are a few.
Though the hybrid was a great start, it was only a gateway drug of an idea for gear-heads everywhere. We've all walked out into our driveway ready to get doing, only to stumble upon a flat tire. You can kiss that problem goodbye thanks to Goodyear. Thinking that your engine isn't as efficient as it should be? You're probably right, but technology mirroring NASA will solve that worry for you. Oh, and forget about getting a bigger motor, because you should instead be focusing on the 1-liter powerhouses. As technology improves, our automotive life will too. To get the full story, click on through to get a look at Car and Driver's 10 Most Promising Auto Technologies of the Future.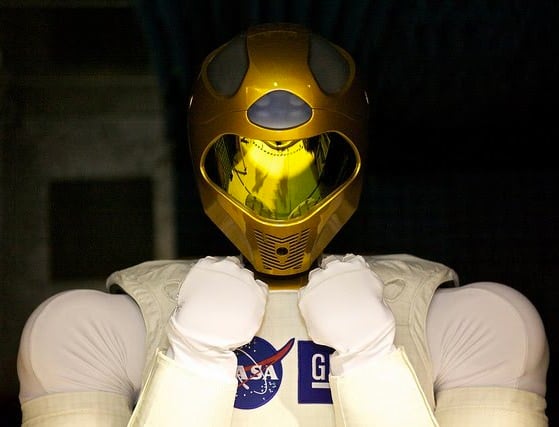 Coming in at three feet four inches and 330 pounds, it's Robonaut 2, NASA's humanoid robot. Six months after it was first delivered to the International Space Station by Space Shuttle Discovery, the robot has been powered on for the first time.
Robonaut 2, or R2, tweeted the progress of its first test from the @AstroRobonaut feed, operated by NASA's Joe Bibby, a multimedia specialist working out of Houston's Johnson Space Center, where R2's ground support is located.
"My power cable is plugged in and my status LEDs on my power backpack are on," Robonaut tweeted Monday morning.
Click to continue reading NASA fires up humanoid robot, Robonaut 2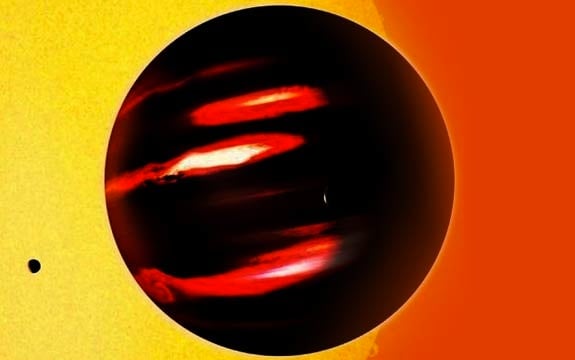 How dark is dark within the solar system? We suppose black holes, by their very nature, are pretty dark. But high on the list of astronomical objects that don't reflect much light is a new contender: TrES-2b, a Jupiter-sized gas giant around 750 light-years from Earth that's now taking top billing as the darkest exoplanet that astronomers have ever discovered.
Brightness readings measured by NASA's Kepler spacecraft suggest that TrES-2b reflects less than 1 percent of the sunlight that hits it–and that's coming from a star a mere three million miles away from the planet itself (GSC 03549-02811). For comparison's sake, Earth is around 93 million miles from the Sun and, we should note, a whole lot cooler. The average temperature of TrES-2b hovers around 1,800 degrees Fahrenheit.
Although the super-heated planet's atmosphere is full of light-absorbing chemicals, there's no indication that their presence is the direct reason why the planet fails to reflect a great deal of light.
Click to continue reading Astronomers find the darkest known planet, TrES-2b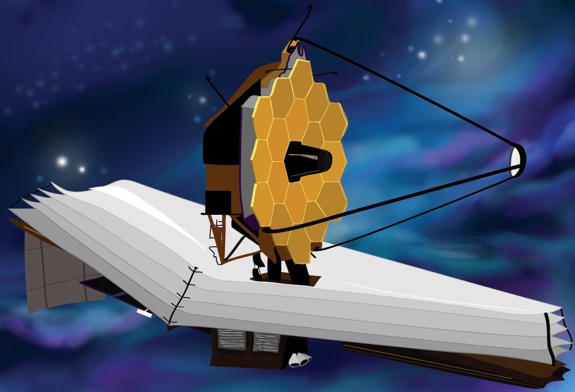 NASA's James Webb telescope, the successor to the Hubble, is on the chopping block. With the U.S. Congress arguing over fiscal matters, one of the things that may get cut is NASA's budget, with the expensive James Webb telescope potentially getting the ax. If that happens, a generation of scientific discoveries about the nature of the universe may need to be put on hold.
Right now the future of the Webb telescope, scheduled to launch in 2018, is uncertain. Congress is looking to cut costs, and NASA's budget could be cut by as much as $1.6 billion (or about nine percent of its overall budget). Such a big cut would certainly be the death knell for the Webb telescope, which has so far cost $3 billion but whose final price is expected to hit the $6.8-billion mark.
"The cost overruns are driven by a couple things," says Rick Howard, the program director of the James Webb Space Telescope at NASA. "We've had ten or so technologies that needed to work in order to have this kind of telescope—mirrors actuators, the sunshade. We've made great progress, but it's taken longer and it's been harder than we thought. We've had to invent new adhesives for carbon fiber because what we thought was the right chemical equation didn't work at all. Another source was inadequate early funding of reserves."
Click to continue reading NASA fighting to keep James Webb telescope alive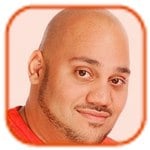 Posted by Andru Edwards Categories: Corporate News, Science,
NASA has launched an investigation after cocaine was discovered at Florida's Kennedy Space Center, according to reports.
A NASA spokesman told reporters on Tuesday that 4.2 grams of "a white powdery substance" was found last Monday at the NASA facility and tested positive for cocaine.
"Law enforcement personnel field tested the substance, which indicated a positive test for cocaine," Renee Juhans, an executive officer with the office, told CNN. "The substance is now at an accredited crime lab for further testing." She wouldn't comment on where in the facility the drug was found.
Click to continue reading Cocaine found at NASA Kennedy Space Center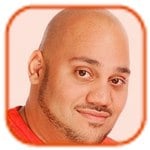 Posted by Andru Edwards Categories: Misc. Tech, Science, Videos,
The space shuttle Discovery undocked from the International Space Station for the last time this morning and started its two-day journey back to the Kennedy Space Center.
The shuttle fired its jets to separate from the ISS at 8:37am Eastern, NASA said. Discovery is scheduled to land at 11:58am on Wednesday; at this point, weather conditions are favorable.
Overall, the astronauts engaged in seven days, 23 hours, and 55 minutes worth of joint activities with the ISS crew. This is Discovery's 39th and final mission.
The crew received a special wake-up call at 3:23am this morning: the theme from "Star Trek" and a recorded message from actor William Shatner. "Space, the final frontier. These have been the voyages of the Space Shuttle Discovery. Her 30 year mission: To seek out new science. To build new outposts. To bring nations together on the final frontier. To boldly go, and do, what no spacecraft has done before," Shatner said.
Click to continue reading Discovery leaves International Space Station for the last time
© Gear Live Inc. – User-posted content, unless source is quoted, is licensed under a Creative Commons Public Domain License. Gear Live graphics, logos, designs, page headers, button icons, videos, articles, blogs, forums, scripts and other service names are the trademarks of Gear Live Inc.