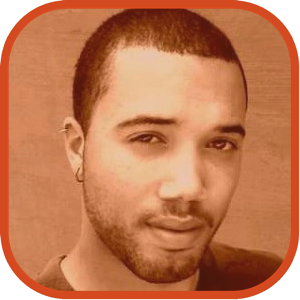 Posted by John Kilhefner Categories: CAPCOM, Fighting, Namco,
There's been quite a bit of speculation surrounding a Capcom Vs. Namco title, and finally all questions are put to rest as Capcom and Namco teamed up to announce Street Fighter X Tekken. Street Fighter X Tekken (pronounced "Street Fighter CROSS Tekken"😉 is an unprecedented match up of two classic fighting franchises. One a king of the 3D world, and the other a champion of 2D fighters. Bringing them together requires the other to forfeit their familiar terrain and succumb to an entirely new style of play. In other words, Namco's fighter becomes Street Fighter-ized in order to make the cross over possible. Now before you Tekken fans start pouting about how unfair of an advantage that gives Capcom, you should also note that Namco is developing their own separate game - Tekken X Street Fighter. We can only speculate on Namco's version at this point, but we suppose it will transplant the Street Fighter universe into the fully 3D world of Tekken, along with Tekken's fighting mechanics.
According to Capcom, SFxTK is not going to come out "for awhile". The real question, however, is if there are going to actually be two separate games released, or are they going to pick the best one? Perhaps they will find a middle ground out of the two and merge into one title. Whatever the case, we cannot wait for this dream fighter to come out. At least we have Marvel Vs. Capcom 3 to tide us over until then! We've got a few more images of Street Fighter X Tekken after the break.
Click to continue reading Street Fighter X Tekken Announced
Read More

| Capcom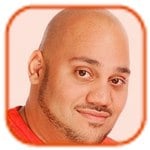 Posted by Andru Edwards Categories: Features, Fighting, Namco, PlayStation 3, PlayStation Network, Reviews, Xbox 360, Xbox Live,

Here I am, about seven weeks after the launch of Soul Calibur IV, finally getting to bring you guys our thoughts on the game. Before we jump in, a bit of background on Soul Calibur IV. The game hit Xbox 360 and Playstation 3 on July 29 here in North America, followed by a release in Japan, Europe, and Australia on July 31, and then finally the UK on August 1.This is the fourth installment in the Soulcalibur series, and it features a Story mode, as well as Arcade, Training, Museum, and Tower of Lost Souls modes. That last one is new to the series, and rewards you, as the fighter, for winning special battles. Also new to the series is the inclusion of a few characters from the Star Wars universe - namely, Darth Vader, Yoda, and the Apprentice.
The game comes just about three years after the release of Soulcalibur III back in 2005, and is the first Soulcalibur title to feature online play. Now, on to our review.
Click to continue reading Soulcalibur IV review

Posted by Steve Van Neil Categories: Internet, Microsoft, Namco, Puzzle, Wii, Xbox 360, Xbox Live Marketplace,
First the Big Daddy, now the Little Prince. Live demo madness continues as the latest installment of Namco's popular roll-everything-into-a-ball-and-create-a-new-star franchise (how would you describe it?) has a little taster up on Xbox Live Marketplace. This gameplay tease, all too brief at three minutes, will hopefully give fans a little something to tide them over until the full game hits Xbox 360 and Wii later this year.
Read More

| Major Nelson


Posted by Lolita Beckwith Categories: Toys, Video Games,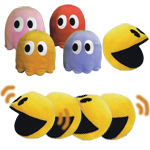 Ever wonder what Namco's classic arcade game "Pac-Man" would look like live and in person? Neither have we, but we love this toy just the same. It's the Pac-Man Moving Plush Set, including the Pac-ster and his 4 elusive compadres, each 8 inches tall and battery-operated. Just turn them on and watch the go! Great for parties, kids, office hijinks
or the hardcore Pac-fan. If the $100 USD is too high, consider the Pac-Head, or the considerably saner Pac-Man Belt. Requires 2 AA batteries (not included), but unfortunately Club Namco is currently out of stock.
Read More

| Club Namco via Retro to Go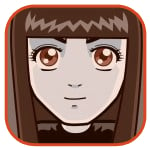 Posted by Sheila Franklin Categories: Wearables, Video Games,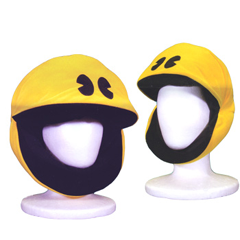 There is fanatical, and then there is just downright ugly. The Pac-Man Belt may prove that you are the master of your Atari domain, but the Plush Head will put you in the category with some of those die-hard Wisconsin Cheeseheads. Available at clubNamco, it comes in children's and yes, even adult sizes for $24.99 and $29.99 respectively, unless you live in Massachusetts, Ohio, or Pennsylvania. We're not exactly sure why that happens to be the case. Someone told us it had to do with taxes, but we secretly believe they are just not the chomping type.
Read More

| clubNAMCO


Posted by Chris Pereira Categories: Activision, CAPCOM, E3, Eidos, Electronic Arts, LucasArts, Microsoft, Nintendo, Nintendo DS, PC, PlayStation 2, PlayStation 3, Portable/Mobile, PSP, SEGA, Take2, THQ, Ubisoft, Wii, Xbox 360,
Sure, the convention is much smaller this year and all, but that doesn't mean that there aren't a ton of games to be seen. Eurogamer has posted a list of the announced lineups and then some of what you'll be seeing at E3. Nintendo, Microsoft and Sony have been quiet on what they'll be showing, so it looks like we'll need to wait until their respective showings to know for sure. The event is taking place next week, so expect it to be a busy week in news.
But please, please, please, Nintendo, show me Animal Crossing Wii. Something. Anything. Please?
Read More

| Eurogamer

Posted by Michael Cardiff Categories: Namco, Nintendo DS, Nintendo Gamecube, Party Games,
OK, OK, so Pac-Man Vs. may not have been Nintendo's most stunning E3 announcement ever… in fact, it will probably live on in infamy as one of the most disappointing Nintendo surprises ever. That said, it was actually quite a fun party game if you happened to have a Gamecube, GBA, GBA-to-Gamecube link cable, and 3 other controllers.
Well, if you've never had a chance to play this gem, there's good news - as part of the most recent Namco Museum cart for the DS, you'll be able to enjoy the classic and (thanks to the DS) with nary a wire in sight. Pac-Man Vs. will be included with Namco Museum and for about $19.99, you'll be able to enjoy the game wire-free (AND, with only one cartridge for up to 4-player gaming), coming this summer.
Click the jump for the full press release…
Click to continue reading Pac-Man Vs. Heading to DS via Namco Museum
Read More

| Wired Game | Life

Posted by Christopher Sasaki Categories: Fighting, Internet, Namco, PlayStation 3,
Tekken: Dark Resurrection for the Playstation 3 will officially be available to US customer this month, according to a report on 1up. Namco has not offered any pricing or an exact availability date, but the release time frame will put the game squarely against Sega's upcoming Virtua Fighter 5 release on February 20th. Of course, the Tekken: Dark Resurrection download will more than likely cost less than half of the retail Virtua Fighter release, which should Namco's sales. Namco also clarified that the release will not include online battles, but their statement leaves open the possibility that such a feature could be added in the future. North American availability has trailed the Japanese release by almost two months; online gamers have speculated that this might mean additional gameplay modes and content, however, at this time it looks like this is not the case.
Read More

| 1up

Posted by Christopher Sasaki Categories: Fighting, Internet, Namco, PlayStation 3,
Tekken: Dark Resurrection for the Playstation 3 has been made available via download through Sony's Playstation Store in Japan. For 2,000 Yen ($16), gamers can get an HD updated port of Dark Resurrection for the PSP, including support for 1080P. Like the PSP release, it appears the download does not support direct online play, but will support ghost mode updates.
Read More

| Game Watch

© Gear Live Inc. – User-posted content, unless source is quoted, is licensed under a Creative Commons Public Domain License. Gear Live graphics, logos, designs, page headers, button icons, videos, articles, blogs, forums, scripts and other service names are the trademarks of Gear Live Inc.