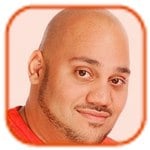 Posted by Andru Edwards Categories: Music, Dating, Hook-ups, Rumors,
Gavin Rossdale had an affair with male pop star Marilyn. The Bush singer, who is now married to Gwen Stefani, had a fling with the gender-bending singer in the 1980s, but didn't admit to the relationship before because of the "glare" of the media.
"I think at the outset there was a sort of fear - that was right at the beginning of Bush, and I didn't want it to be part of it. It felt like a cheap shot, so I was like, 'I'm not getting involved.' I've never wanted to appear closed about it. It's not something I've talked about really because it's always been in the glare of a tabloid world. It's just one of those things - move on. When you're 17, Jesus Christ, I don't think there's anything strange about any form of anything - you're learning about life. It's a part of growing up. That's it. No more, no less."
Asked if it was a one-time experimentation, he said, "Yeah. That was it. You have to know what you like, and I know what I like."
Click to continue reading Gavin Rossdale Admits to Gay Relationship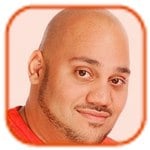 Posted by Andru Edwards Categories: Music,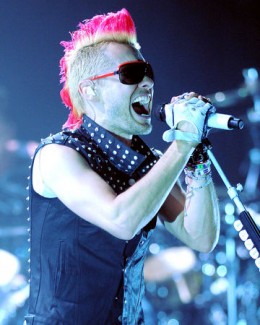 Jared Leto insists that he isn't a role model to his fans - and doesn't want to be.
The musician-and-actor thinks it's absurd that artists are automatically expected to set standards for their young followers and he insists he doesn't feel any pressure to behave in a certain way. Instead, he thinks it should be enough for his fans to be inspired by the success he and his brother Shannon Leto have achieved with their band 30 Seconds to Mars, despite their poor upbringing.
"I can do whatever the f**k I want. I have no responsibility to uphold an image. I don't subscribe to the notion the artist is a role model by default. Look to the idea that you could be a poor white-trash kid and along with your brother put one foot in front of the other and make your dream come true. That's the lesson. It's not if I failed here and there with my life, or made mistakes. To have to keep secrets would be pointless."
Although he spends a lot of time with his brother on the road, he insists they have a fantastic relationship, unlike other music-making siblings. "It's not an Oasis situation, it's great! Me and my brother were just two poor, white-trash kids from Louisiana and clawed our way up the muddy banks of the Mississippi with food stamps in one hand and our instruments in the other," Jared, 38, explained to Elle.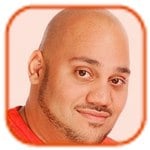 Posted by Andru Edwards Categories: Music, Rumors,
Despite making a hit song out of the electronic device, Lady Gaga is showing no love towards mobile phones.
The "Telephone" singer is reportedly terrified of getting a brain tumor from using a portable device and now insists a member of her entourage holds her phone a short distance away from her whenever she has to make a call.
"There have been various reports suggesting mobile phone use can increase your risk of developing cancer and brain tumors and even though there's no firm evidence, it really freaked her out. She's now insisting that whenever she makes a call, one of her team keys the numbers into her phone, then holds it up to her face so when she speaks it isn't too close to her head. She then listens to her calls on the speakerphone," an insider revealed.
Click to continue reading Lady Gaga Fears Phones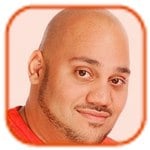 Posted by Andru Edwards Categories: Movies, Music, Dating, Rumors,
Kate Hudson is planning to move to England to be with her Muse rocker boyfriend Matt Bellamy.
The 31-year-old actress, who has been dating the British musician for just four months, is ready to quit Los Angeles and set up home in the UK capital with Matt, 32.
"Kate's been swept off her feet. She's not only fallen in love with Matt, but also with the idea of starting a new life in Europe. The plan is for them to divide their time between his London apartment and his home in Lake Como, Italy. She's already started moving her things over. She couldn't be more excited," said a friend of the Hollywood star.
Kate - who plans to keep her Los Angeles home so she can use when she's filming in the US - has become obsessed with the UK since Matt showed her the beauty of the English countryside, including the place where he spent his childhood. "Matt's introduced Kate to a world she never knew. He's shown her around the English countryside, taken her to Devon and Cambridge, where he grew up, and Ireland, where his mother was born. She's found a man she truly believes she can settle down with. She's truly excited about starting her new life," the source added to Look magazine.
Click to continue reading Kate Hudson Moving to England for Muse Frontman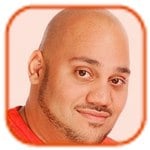 Posted by Andru Edwards Categories: Music, Break-ups, Dating,
We won't be seeing Lady Gaga settle down with anyone soon, as she claims she will always "sacrifice" love for her music career.
The "Alejandro" singer - who is currently single and embraces celibacy - admits she has been forced to put her love life aside to be a successful pop star and is too "weak" to make romances work.
"My greatest sacrifice is love. I've only ever been in love once, and I had to walk away because I had to put my career first. He wanted me to stay at home and be with him; I wanted to be out there trying to make it on stage. It was a huge lesson for me, but it's also a source of sadness. God gave me a gift with music, but if you have gifts you also have weaknesses. My weakness is not being able to make relationships work."
The 24-year-old star has been on numerous dates over the years, but has decided to choose music instead because it won't ever break her heart.
"There's something in me that stops me ever putting a relationship before my work. I guess I always think my music is never going to roll over in bed one morning and tell me that it doesn't love me any more. I have to believe the music is worth the sacrifice."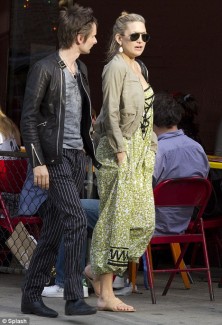 Although she's had her share of athletes, Kate Hudson is back to dating rock stars.
The actress - who was most recently romantically linked with baseball star Alex 'A-Rod' Rodriguez - has reportedly enjoyed a string of dates with the Muse frontman Matt Bellamy, but has been trying desperately to keep their romance under wraps.
"Matt has been over to America to hang out with Kate. But they have done everything they can to avoid being seen together in the early stages of their relationship," a source close to Matt said.
The couple were spotted having dinner together in a New York eatery earlier this week, but plan to make their first official public appearance together at the Glastonbury festival - which Muse are headlining - in Somerset, South England, later this month.
"Things are going so well Kate is planning to fly to the UK to hang out with Matt at the festival. She wants to watch the band from the side of the stage and meet his pals," the source added.
Kate, 31, was previously married to the Black Crowes rocker Chris Robinson, with whom she has a six-year-old son Ryder. Matt, 32, split from his fiancée, Italian psychologist Gaia Poloni late last year.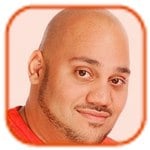 Posted by Andru Edwards Categories: Music, Style, Rumors,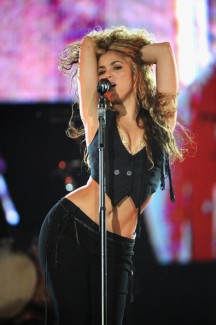 Curvy Shakira claims she owes her sexy figure to chocolate.
The singer sticks to a strict healthy eating and fitness regime to stay in shape, but says it's crucial to treat yourself to your favorite foods on occasions.
"I think it is important that you are in balance. I really like to eat, I love chocolate and all kinds of sweets. I'm absolutely addicted to it."
Shakira, 32, also revealed she is constantly changing as a person and if her new album She Wolf seems to be focused on sex, it's because she is a more sexual person than she was in her 20s. The pop beauty - who is engaged to Antonio de la Rua - added to German newspaper Bild, "I think that's how life works: You're changing and you're constantly looking for an improved version of yourself. In my life there is one fixed constant - the connection between my music and soul. My performances are always an expression of how I feel. If I appear at the moment more sensual than before it is because this aspect plays a greater role in my life than a decade ago. I'm a woman and I think that this femininity is reflected in my new album."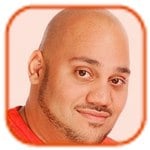 Posted by Andru Edwards Categories: Music, Dating, Legal Issues, Meltdowns, Rumors,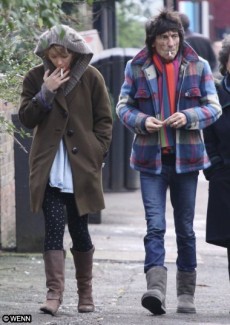 Ronnie Wood has been arrested on suspicion of assault.
The Rolling Stones guitarist was taken into custody in Claygate, Esher, last night after officers were called by his girlfriend Ekaterina Ivanova, 20, who alleged he attacked her during a row.
The 62-year-old rocker - who was divorced by his wife Jo last month on the grounds of adultery after he began a relationship with the Russian cocktail waitress - was released on bail this afternoon. A spokesman for Surrey police said, "We can confirm that a 62-year-old man from Esher, Surrey, was arrested last night on suspicion of assault in connection with a domestic incident in Claygate high street. He has been released on bail till a date in January pending further inquiries."
The couple's relationship has become more tempestuous in recent months with Ekaterina previously threatening to kill herself and Ronnie at one point moving his belongings out of their home. Ekaterina - who started her romance with the musician in 2008 -reportedly threatened to reveal everything about their relationship if he refused to take her back.
A source said, "They were definitely on the rocks - the rows were huge. He's really unhappy. It's a bit of a fiery relationship. Ronnie's spokesman confirmed he was arrested after an "incident", but is yet to comment further.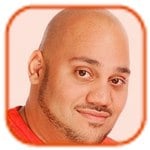 Posted by Andru Edwards Categories: Music, Rumors,
Despite what her rep tried to cover up, Lily Allen is quitting music!
Well, okay, maybe just taking a two-year break from it, anyway.
The "Smile" singer - who failed to renew her recording contract in September - confirmed she will indeed take a break from pop and plans to start a record label for new artists.
"My last concert is my Dizzee Rascal concert at The O2 Arena in March. That's the last thing I've got planned. I'm just going to concentrate on doing some behind the scenes sort of stuff. I will take one or two years off from recording and performing music."
While she takes a break she wants to set up a rental fashion store with her sister Sarah called Lucy In Disguise.
"It's about making fashion democratic, that's the idea behind it. It's about getting really nice clothes but letting people rent them for affordable prices so they can go out and feel like a million dollars and it won't cost them a million dollars."
During her hiatus, Lily also plans to just "spend some time in the home" she's built for herself.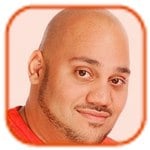 Posted by Andru Edwards Categories: Music, Drugs, Drunk,
In what was most likely a drug-induced action, Pete Doherty infuriated fans at German music festival by singing the banned Nazi verse of the national anthem.
The rocker took to the stage at the Munich event last Saturday and launched into a rendition of "Deutschlandlied" (translated: "The Song of Germany"😉. As soon as fans heard the first verse - which has been banned since the end of World War II because of its use during the Nazi regime by Adolf Hitler and its reference to racial superiority - they began to jeer and heckle Pete.
His performance was allowed to continue for five more songs before organizers made him leave the stage and the live radio broadcast was cut, prompting Pete to hurl his microphone at the concert's host.
A statement released by the organizers said, "As the British say, 'We are not amused.' Unfortunately, it was unforeseeable. Live is live."
Only the third verse of the national anthem is allowed to be sung in Germany. The first stanza of the anthem translates as, "Germany, Germany above all / Above all in the world. When, for protection and defence, it always takes a brotherly stand together. / From the Meuse to the Memel, From the Adige to the Belt, Germany, Germany above everything. Above everything in the world."
Click to continue reading Pete Doherty Sparks Nazi Row
© Gear Live Inc. – User-posted content, unless source is quoted, is licensed under a Creative Commons Public Domain License. Gear Live graphics, logos, designs, page headers, button icons, videos, articles, blogs, forums, scripts and other service names are the trademarks of Gear Live Inc.