Posted by Paul Hamilton Categories: Activision, Downloadable Content, Music, PC
It took several years but the marketability of the popular console series Guitar Hero couldn't go unnoticed by the PC side of gaming for very long and today Aspyr Media announced that it will be bringing Activision's Guitar Hero III to PC and Mac in time for the holiday season.
Dusty Welch, head of publishing at Red Octane, said in a statement to GameDaily BIZ: "Providing the option for our fans to play Guitar Hero at their desk or on a laptop on the go is incredibly exciting, and we're thrilled to now offer the ability to rock out literally anywhere and everywhere."
The PC version will ship with a USB guitar controller based on an as-yet unannounced Gibson model. Aspyr is planning on offering some type of download service but declined to reveal any specific details of how that would be handled saying, "We hope to have a very exciting announcement soon." At this stage Aspyr is still conducting compatibility tests and hasn't solidified the system requirements but stressed that they were aiming to make the game accessible to the widest audience possible.
Read More

| GameDaily BIZ via Evil Avatar

Posted by Paul Hamilton Categories: Accessories, Downloadable Content, Features, Hardware, Microsoft, Music, PlayStation 3, Wireless, Xbox 360
The Official Xbox Magazine's podcast has an interview this week with Harmonix co-founder and president Alex Rigopulos about their upcoming game Rock Band. In the interview he talks about the game bundles, although light on concrete details he does confirm a band-in-a-box bundle that will include a guitar, drum kit and microphone. However, he goes on to say that the PlayStation 3 version will include a wireless guitar controller while the Xbox 360 version will have to include a wired guitar because Microsoft's wireless technology is too expensive to make the bundle reasonably priced. Since the 360 also has only two USB ports, the 360 Rock Band bundle will also be packed with a USB hub.
Rigopulos goes on to discuss the game's career modes a little, saying there will be both solo career mode that progresses in a linear fashion similar to what Guitar Hero players are used to, but they are also including a less linear band career mode. In this mode you traverse to various venues trying to build up your fan base and in some cases return to previously played locations to maintain your fame there. Also it's worth noting that the solo career mode will not include a bass career track so your options are vocals, guitar and drums in solo career mode. But Rigopulos did reveal that the finale songs for each career path (and therefore likely the difficulty distinctions throughout) will be different for each instrument, and he even said that at this point the drum finale will be The Who's "Won't Get Fooled Again."
Read More

| KOXM Podcast


Posted by Paul Hamilton Categories: Music, Nintendo, Nintendo DS, Portable/Mobile
Okay, the game is Hannah Montana. But subtitled "Music Jam," this game looks like a portable Rock Band including recording capabilities, four different instruments, wireless multiplayer and some really cool gameplay. There's really no reason to be ashamed if you end up excited about this game. Except, you know, the teeny bopper license and the fact that any guy over 13 who buys this will get a lot of really suspicious looks from game store clerks.
Still, the guy demoing the game in the video is not a wuss and would totally beat you up, so if he's comfortable playing it, you should be too.
Or, you could hold out and hope that Disney Interactive wisely re-brands this down the road with something a little less emasculating or at the very least a little less "middle school."
Read More

| Infendo


Posted by Paul Hamilton Categories: Music, Role Playing Games, Xbox 360
President of Tri-Crescendo, Hiroya Hatsushiba, based the curious concept of upcoming 360 role-playing game Eternal Sonata on a desire to bring the music of Frederic Chopin to a wider audience—in this case, gamers.
In the game, players exist in a dream world concocted by the composer as he lies on his death bed suffering from tuberculosis which took the life of the famed Polish composer at the age of 39. This dream world grants magical powers to those suffering from incurable illnesses. Chopin's music is incorporated into the game as unlockable rewards for completing side quests.
Considering the recent "are games art?" debate being held publicly between the likes of Roger Ebert and Clive Barker, perhaps the inclusion of already established artistic work can help lend some weight to Baker's pro-art arguments.
Read More

| Silicon Era


Posted by Paul Hamilton Categories: Downloadable Content, Music, Xbox 360
Guitar Hero II for the Xbox 360 is getting some additional downloadable content this week in the form of a three-song pack, this time from a single band: My Chemical Romance. The included songs are "Famous Last Words," "Teenagers" and "This is How I Disappear," which will be available for 500 Microsoft Points.
Single-band packs seem to make more sense than the grab bag of the first couple DLC options, but the price point hasn't changed from the oft-maligned $6.25 level.
Read More

| Major Nelson's Blog


Posted by Chris Pereira Categories: Activision, Music, PlayStation 3, Wii, Xbox 360
Today Activision announced 11 new songs that have been added to the official list of songs that will appear in Guitar Hero III: Legends of Rock. You've got your Blue Oyster Cult, Slayer, Iron Maiden, Red Hot Chili Peppers, and more. This brings the total number of confirmed songs up to 27 – and a pretty strong selection it is. The new songs are as follows:
Miss Murder (by AFI)
Through Fire and Flames (by Dragonforce)
Number of the Beast (by Iron Maiden)
3's and 7's (by Queens of the Stone Age)
Suck My Kiss (by Red Hot Chili Peppers)
Raining Blood (by Slayer)
Reptillia (by The Strokes)
Paranoid (as made famous by Black Sabbath)
Cities on Flame (as made famous by Blue Oyster Cult)
Mississippi Queen (as made famous by Mountain)
La Grange (as made famous by ZZ Top)
Check after the break for the list of previously announced songs.
Posted by Edie Sellers Categories: Corporate News, Culture, E3, Editorial, First Person Shooters, Nintendo, PC, PlayStation 2, PlayStation 3, Role Playing Games, Rumors, Square Enix, Take2, Third Person Shooters, Xbox, Xbox 360, Xbox Live, Xbox Live Arcade, Xbox Live Marketplace, GamerAndy
We are back with another episode of GamerAndy Live! This week GamerAndy, GamerEdie, and Gear Live's Andru Edwards are behind the mic, bringing you a fresh dose of this week's gaming news. Be sure to hit us up on the forums and let us know what you think.
SHOW NOTES FOR EPISODE 79:
A recent ruling by the Copyright Royalty Board threatens Internet radio and independent musicians by increasing costs to webcasters by 1,200 percent retroactively…and even for non-RIAA music. Please send a letter to your representatives to help reevaluate this Draconian and dangerous decision!
Sony throws party to celebrate God of War II. Great. The centerpiece of this event? A partially decapitated goat—and guests are invited to reach into the still-warm body, grab handfuls of offal and eat it. Good lord, what were they thinking?!? (Warning: Photo slightly NSFW in the United States for slight nippleage.)
Edie discusses the relative difference of "titties," "boobies," "boobs," and "tits." Andy defines "gazongas."
The Xbox 360 Elite: Does Andru care? Does Edie?
Hironobu Sakaguchi (Red Racer, Final Fantasy) + Ken Kutaragi = BFF? Apparently not.
Speaking of Krazy Ken: He's gone. Sony doesn't want him, and neither does Nintendo, apparently. Sayonara, Sony! Konnichiwa, Mickey-Dees!
Andy goes into more detail about his recent PS3 purchase… and it's not pretty. Andru and Edie also discuss the possibilities for Playstation Home, both pros and cons.
Edie still hearts her PS2, and Bully.
Andy rails about Kotaku's recent habit of using countless internal search links in their stories—frustrating as hell, he says.
Posted by Christopher Sasaki Categories: Corporate News, Electronic Arts, Music
EA announced at the GDC that they would be publishing a new title from the MTV/Harmonix partnership. While Harmonix has been booted off of the Guitar Hero franchise with Activision's acquisition of Red Octane, the next title from one of the big names in the music game genre is drawing a lot of attention. Unfortunately, aside from the detail that EA is publishing this next mystery game and that the parties involved believe that this is their most ambitious title to date. It may be hard to follow up the fantastic success of the the Guitar Hero games, but Harmonix may be the developer to do this.
Read More

| Mercury News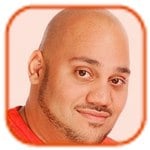 Posted by Andru Edwards Categories: Gizmatic, Short Bytes, CES, CES 2007, Features, Music, PC / Laptop, Software, Videocasts
What do you get if you combine DDR and a Piano? Piano Wizard! The Piano Wizard teaches basic music notation and piano playing skills in a somewhat childish interface. Don't get me wrong - it sounds like a great idea for kids, but the company seems to be marketing it at ages 4-40, and I'm not so so sure if it will succeed in the teen and up market.
Check out the video for it's DDR-tastic interface, and some hot MIDI love.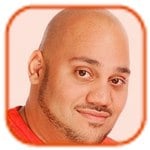 Posted by Andru Edwards Categories: Apple, Portable Audio, Videocasts
So, apparently Apple's new iPod nano is all the rage. We decided to pick up one of the pink ones, because, you know…they're hot. We gave you the iPod nano unboxing images a few weeks ago, and now bring you the unboxing video. Enjoy!
Let us know what you think, or what you want us to unbox next!
© Gear Live Inc. – User-posted content, unless source is quoted, is licensed under a Creative Commons Public Domain License. Gear Live graphics, logos, designs, page headers, button icons, videos, articles, blogs, forums, scripts and other service names are the trademarks of Gear Live Inc.