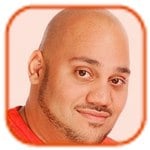 Posted by Andru Edwards Categories: Internet, Microsoft, Music, Software,
One of the main gripes we've had with Microsoft as it pertains to the Zune platform is that they have stubbornly decided to keep it to a PC-only experience, leaving those of us who live in OS X out in the cold. Well, starting today, that changes. Kind of.
You see, the Zune Marketplace is now a part of Zune.net. Aside from having the largest audio and video podcast streaming directory, Zune now allows you to log in and listen to music from the Marketplace in any browser that supports Silverlight 3. Technically, Microsoft says that this experience is officially supported in Internet Explorer and Firefox, but we will have to give it a shot in Safari. Anyhow, the caveat here is that you can log in as a Zune Pass subscriber and stream music. This doesn't solve the problem that those on a Mac have where they can't sync their Zune hardware or download music. Still, though, it's a step in the right direction, and a nice bonus for Zune Pass subscribers to be able to access and stream music, including Smart DJ playlists, on the fly. This basically turns any computer running IE or Firefox into a terminal for you to log in and crank those Zune tunes, and we like it.
For those wondering, any activities you do with Zune.net stream will also be reflected in your Zune account and Zune Card. How cool is that?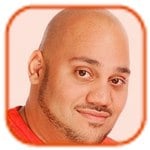 Posted by Andru Edwards Categories: Microsoft, Music, Portable Audio / Video, Software,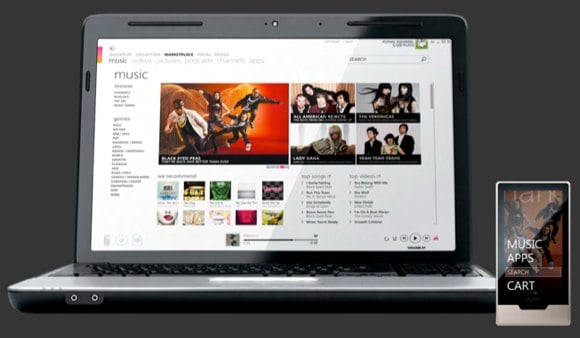 The wait for the big Zune refresh that a lot of us have been clamoring for is finally over. Today, the Zune HD launches, available from the Microsoft online store, Amazon, Best Buy, and others. Alongside that launch comes a much-improved Zune software and services package. That's right, Zune 4.0 is here, and there's lots to cover. Let's dive in and take a look at all the major new features in Zune 4.0, as well as some of the smaller pieces of fit and finish that make this release shine, including the Zune Marketplace, Zune PC software, Zune on Xbox Live, and Zune.net.
ZUNE 4.0
From everything we've seen as it pertains to the Zune 4.0 software, this update is all about making music more enjoyable to listen to, easier to discover, and easier to manage. In addition, you get movies in the Zune Marketplace now (both rental and purchase,) Xbox Live integration, and a bunch of other features that make Zune 4.0 one of the best pieces of media management software that we've used to date.

QUICKPLAY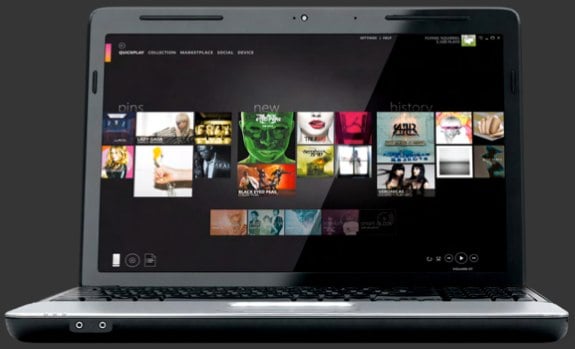 One of the first things you'll notice about Zune 4.0 is the Quickplay screen. Similar to the Quickplay area on the new Zune HD, the Zune desktop software gets similar treatment. Here you'll be able to pin specific content to the area, get a look at new content you've recently added to your library, pull up recently played content, and also get direct access to your Smart DJ mixes. Smart DJ, you say? Yes, read on.
Click to continue reading Zune 4.0: The Complete Feature List Rundown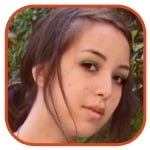 Posted by Robin Paulson Categories: Music, Legal Issues,
Who cares about the respect for a deceased rock star's image and likeness when you're a billion-dollar video game company? Activision sure doesn't.
Remaining Nirvana members Dave Grohl and Krist Novoselic are currently urging Activision to lock up Kurt Cobain's character in Guitar Hero 5.
Click to continue reading Nirvana Mates Urge Activision to Lock Cobain
Read More

| E! Online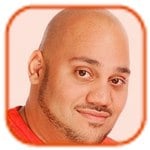 Posted by Andru Edwards Categories: Music, Charity, Kind Acts,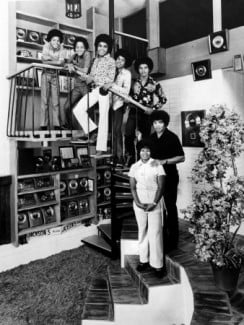 The Jacksons will reunite at the Michael Jackson tribute concert… and possibly perform?
Jermaine Jackson, who shot to fame in The Jackson 5 alongside his brothers Jackie, Tito, Marlon and Michael, has refused to rule out joining his musical family on stage at the show he is planning in Vienna, Austria, on September 26.
When asked if he plans to perform with his siblings, Jermaine said, "That could be one of the surprises. Being a producer I wanted to put a show together because it is a family thing. My family is very busy, Janet is doing something right now. I have invited all of them, so, you never know—once the music hits them they will probably want to come up and perform and do what they know how to do. But definitely I have committed myself to performing."
Jermaine revealed he has invited his mother Katherine Jackson to the event, along with Michael's three children—Prince Michael I, 12, Paris, 11, and seven-year-old Prince Michael II, also known as "Blanket."
"I spoke to my mother and I said I wanted to do something for the fans in Europe. She has supported this from the very start."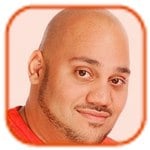 Posted by Andru Edwards Categories: Apple, Corporate News, Microsoft, Music, Portable Audio / Video, Software,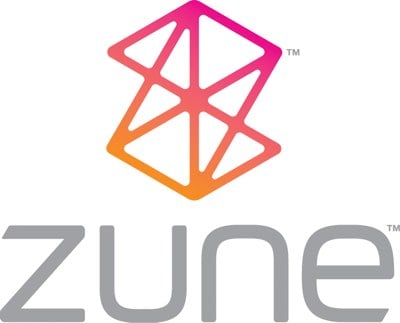 One things we've been wondering today, admidst all of the Apple It's Only Rock and Roll event news, is how Microsoft was feeling, especially as it pertains to their Zune business, which is set for a major overhaul in six days. We got in contact with a Microsoft spokesperson, and asked them about what they thought of the new iPod and iTunes announcements. Here's what they had to say:
Since our debut, Zune has offered a different kind of end-to-end digital entertainment experience that includes wireless MP3 players, a robust online store, music community and innovative software features that help users easily find the music and videos they love.

The entertainment experience for consumers hasn't changed that much after Apple's announcement today. Our point of view has always been that people want to be entertained, and they want a better way to watch and listen to the digital entertainment they love. We're interested in getting you your content where you want it in rich, exciting ways. We look forward to sharing more on September 15th.
Okay, so Zune is all about music and videos - not games, video recording, and all that other stuff. We get it, and we like the focus. What we don't like, though, is how Microsoft allowed Apple to steal their thunder by announcing the new line-up way after Microsoft announced the Zune HD, followed up by Apple launching the new iPods a week before the Zune HD hits stores.
In the meantime, if you're a music fan looking for a new music player, we say wait until the fifteenth. What you see come out of the Zune camp may surprise you. All of you. I've already said too much.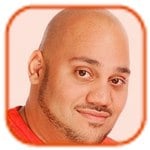 Posted by Andru Edwards Categories: Apple, Music, Portable Audio / Video,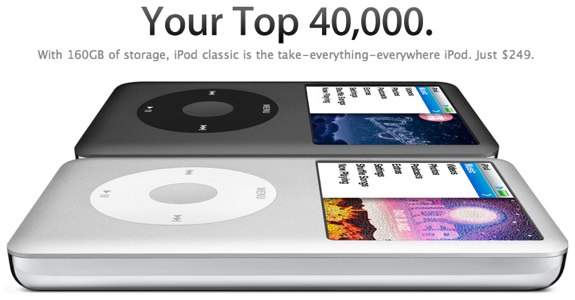 The rumors were heavy that Apple would be axing the iPod classic since it's the iPod that moves the least number of units across the product line. If that happened, it would have truly been the end of an era, but thankfully, the iPod classic remains alive and well. Not only that, but Apple has increase the storage on the classic from 120GB to 160GB while maintaining the same thin profile. Very nice.
You can pick up the 160GB iPod classic for $249.
Read More

| iPod classic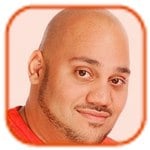 Posted by Andru Edwards Categories: Apple, Music, Software,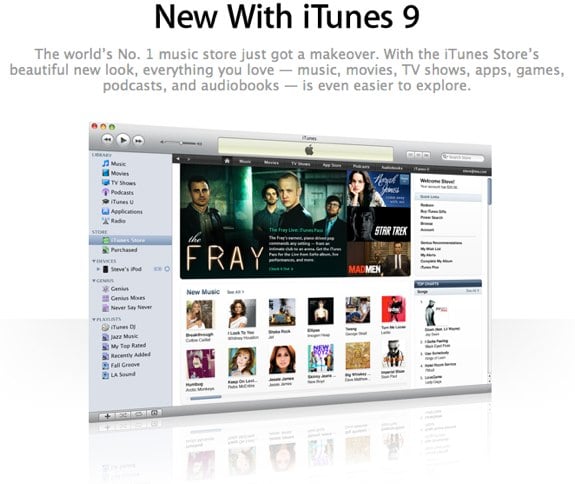 iTunes 9 details have slipped out just a tad bit early, and we've got the details for you. The main attraction here seems to be a completely redesigned and optimized iTunes Store. Navigation has been made a heck of a lot easier, and there is even a new full window display that allows you to browse the iTunes Store in full screen. Seems silly, but hey, why not?
There are also new preview mechanisms that let you preview content from anywhere, just by rolling over it with your mouse.
iTunes LP is a new addition to the iTunes experience, which Apple describes as a "gorgeous, immersive digital version of select albums." Basically, while listening to an album, you can also get animated lyrics, liner notes, performance videos, photos, and more. We have to see it in action, but it sounds an awful lot like the Zune Now Playing feature.
There are now iTunes Extras. When you rent a digital movie, you get the movie, plus extras. Typically, you would only get to view special features on a DVD. Now iTunes brings you cast interviews, deleted scenes, photo galleries, and more.
Aside from these new features, iTunes also picks up some nice syncing enhancements. You can now arrange how you want apps to appear on your iPhone and iPod touch right in iTunes, and sync those right over. There is also a much more powerful syncing mechanism for all the other content (like, sync just these Faces for photos, sync all of this artist, etc.)
There's also a new feature called Home Sharing, which lets you actually move content around from up to 5 computers in your home, rather than just being able to stream between them. iTunes 9 will be available very shortly.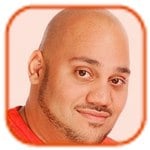 Posted by Andru Edwards Categories: Music, Break-ups, Divorce, Rants,
A lost interview reveals that John Lennon told Paul McCartney he wanted "a divorce" months before The Beatles split.
The dialogue between with the guitarist and singer reveals that he told his co-songwriter of his intentions to split the band in September 1969, before the release of their last album Let It Be.
Until now, it has widely been thought that Paul was responsible for the group—which also featured Ringo Starr and George Harrison—splitting, when he quit the band in April 1970. In the taped interview, John said that he told Paul when they fell out at a record company meeting.
Click to continue reading John Lennon Wanted Out Before McCartney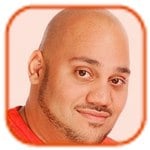 Posted by Andru Edwards Categories: Music, Dating, Rants,
T-shirt avoider Mark Ronson has the spirit of an 80-year-old man.
The 34-year-old music producer rented a Cadillac car when he first passed his driving test, but admits that his choice of vehicle could have been more daring.
"When I got my license I leased a Cadillac, because my inner driving spirit is that of an 80-year-old man. You always see old people in America driving them really slowly because they're so uncomfortable. It's like being in a hovercraft."
Mark also revealed he is scared of performing live because he fears people will shout expletives at him if he messes up: "All I expect is for someone to yell out, 'You're a f***ing w****r!' You do have that fear, it comes from the same place that makes me shake uncontrollably before I go on stage. I think it's partly nerves, but it's partly what keeps you on your toes."
Although Mark has dated a string of beautiful women, including British model Daisy Lowe, he doubts his ability to seduce females that he finds attractive.
He told Esquire: "I've never been the kind of person out on the prowl bedding different girls every night. I went through a two-week phase, but it was really awful. The "man about town" thing is so cliched—I'd hate to think that I was subscribing to any idea of what someone in my position should be like. There's also the slight problem that the type of girl I go for would be way less likely to like me because I'm Mark Ronson. They'd much rather be talking to a Klaxon in the corner."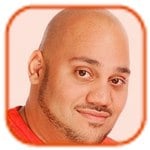 Posted by Andru Edwards Categories: Movies, Music, Sports,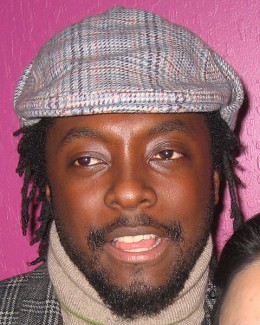 After jumping from record tracks to the big screen in X-Men Origins: Wolverine, Will.i.am now aims for sports, proclaiming his desire to become an American football player.
The "Boom Boom Pow" rapper has taken to his blog to beg for a chance to try out for the Miami Dolphins: "I always wanted to play football, from the age of 10—that was my dream. I always loved the game of American football. I'm sad that I never followed my football dreams. Lately I've been thinking, is it too late to do it now? No way! I want to try out for the Miami Dolphins."
The 34-year-old star goes on to boast about how quickly he can run—he even challenges 100m sprint world record holder Usain Bolt to a race—claiming his prowess would be an asset to any team.
Referring to former Atlanta Falcons running back Jamal Anderson, will.i.am claimed, "I'm very fast, beyond fast. I've raced Jamal Anderson and I smoked his a*s. I am extremely fast and I'm proud of it. I take pride in my cheetah speed. So I want to put this talent to use."
© Gear Live Inc. – User-posted content, unless source is quoted, is licensed under a Creative Commons Public Domain License. Gear Live graphics, logos, designs, page headers, button icons, videos, articles, blogs, forums, scripts and other service names are the trademarks of Gear Live Inc.