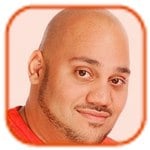 Posted by Andru Edwards Categories: Music, Rumors,
Jay-Z wants yoga lessons from Chris Martin.
The "99 Problems" rapper has been supporting Chris's band Coldplay on tour and admits that he is envious of the singer's on-stage flexibility and wants to be able to mimic his movements.
The hip-hop star, who is good friends with Chris and his wife Gwyneth Paltrow, said, "I try and work out four times a week—cardio, weights, push ups, pull ups—but I haven't for a month because of vacation and touring. Chris hasn't tried to get me to do yoga yet, but I am close to doing it. I'm envious of what he can do on stage. Watching him is amazing, he can really move. I want to be able to move like that, get my leg behind my ear, things like that."
The rapper, who is married to Beyonce Knowles, enjoys life on the road but admits he misses his home comforts: "I miss my bed, the comfort of your own bed, there's nothing like it. I only trust my own sheets. I don't take my own with me though."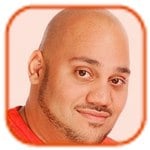 Posted by Andru Edwards Categories: Music, Television, Celebrity Babies,
Katherine Heigl's husband thinks that their adopted baby is "awesome." At least now we can rest assured that they don't plan on returning her.
Musician Josh Kelley gushed about Nancy Leigh, a 10-month-old Korean girl with special needs he and Katherine adopted earlier this month, during a concert on Ohio on Friday night.
On the verge of tears, Josh shouted, "We adopted a baby from Korea, me and my girl, and she's awesome, dude! This girl is the bomb!"
Earlier in the week, Josh sung a song he wrote about the baby—nicknamed 'Naleigh'—at a performance at Miami University. It included the lines, "Just to see you in mommy's arms is all I need."
Katherine, 30, was "thrilled" to welcome Nancy into her home, revealing that she has wanted to adopt a Korean baby since she was a child: "It's been a big part of my life and my family. My sister is Korean and my parents adopted her back in the 1970s and so I just always knew that this is something I wanted to do. I just wanted to make sure that I was marrying a guy who understands that this was going to have to happen. Not everybody is down with that, not everybody thinks that."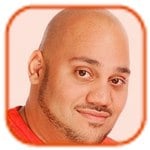 Posted by Andru Edwards Categories: Music, Rumors,
So if Madonna and Michael Jackson were good friends, why did we never hear a collaboration out of it? The Queen of Pop thought found the King to be "too shy."
The "Revolver" singer spent weeks working with the King of Pop several years ago, but never recorded a duet with him because Michael was scared of Madonna's "provocative" music.
"We spent a chunk of time together, and became friends, but it never happened. I wrote a bunch of words and presented them to him, and he didn't want to go there. He didn't want to be provocative. And I said, 'Well, why come to me?' I mean, that's like asking Quentin Tarantino to not put any violence in his films. I felt like he was too inhibited, too shy."
Madonna paid tribute to Michael in an emotional speech at the MTV Video Music Awards earlier this month. Even though she used the occasion to "say goodbye" to her old friend, the star admits that she can't stop thinking about Michael, and the torment he faced at the hands of the media.
Click to continue reading Michael Jackson Too Shy For Madonna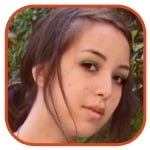 Posted by Robin Paulson Categories: Movies, Music, Meltdowns,
While we've definitely heard a plethora of crazy things from her, Megan Fox now shares that she doesn't fly on a plan without Britney Spears:
"I developed that (a fear of flying) when I turned 20. All of a sudden I got really afraid to get on airplanes. I had to come up with a way to deal with it because I didn't want to have panic attacks every time I get on a plane. I know for a fact it's not in my destiny to die listening to a Britney Spears album, so I always put that on in my (headphones) when I'm flying because I know it won't crash if I've got Britney on."
Talk about preventative measures…
Read More

| Perez Hilton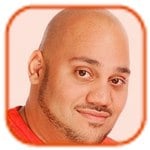 Posted by Andru Edwards Categories: Music, Break-ups, Meltdowns,
Chris Brown has publicly pleaded for Rihanna to give him another chance.
The 20-year-old singer, who assaulted his on/off girlfriend in February and was recently sentenced to five years probation and six months community labor, has romantically reached out to the "Umbrella" signer online.
He wrote on Twitter, "MY HEART IS INCOMPLETE… the part that is complete is my love for fans, career, friends, family… God. But I'm missing someone or something (sic)."
To ensure it was clear who he was referring to, Chris posted a link to a version of his new song "Changed Man" on YouTube, which features a series of pictures of him and Rihanna together. Among the photographs are several of the couple, who dated for around 18 months, kissing and cuddling, and others of them laughing and whispering to each other.
Chris added on Twitter, "Sorry all, just one of those days."
Click to continue reading Chris Brown Wants Rihanna Back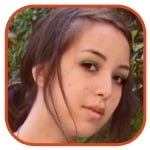 Posted by Robin Paulson Categories: D-List, Music, Parties, Paparazzi Photos, Rumors, Where Are They Now?,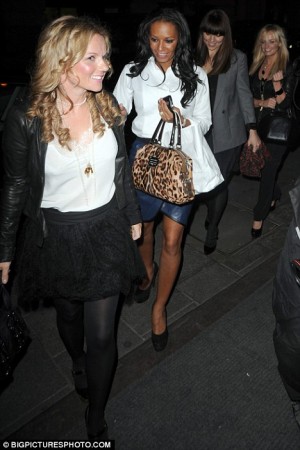 Although it's been well over ten years since the Spice Girls single "Wannabe" hit airwaves and MTV, all five women still look absolutely stunning. Admittedly, it is a rare sight to see them all together; however, last night at London's Knightsbridge, paparazzi did manage to snap up a photo of the group—minus one.
Melanie Brown, Melanie Chisholm, Emma Bunton, and Geri Halliwell went for a night on the town without Victoria Beckham, who seemed to have her hands full at New York Fashion Week.
So what are the four doing now?
Click to continue reading Spice Girls Reunite Without Posh
Read More

| Daily Mail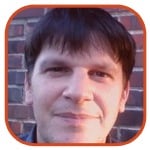 Posted by Mark Rollins Categories: Accessories, Music, Portable Audio / Video, Wireless / WiFi,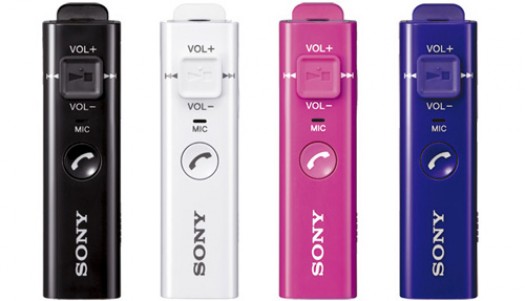 For those who want a little wireless action for their own pair of headphones, then you might want to get in on Sony's new DRC-BT30P. It has volume controls, a playback feature, as well as a button that allows you to take your calls. The device will connect to your audio player over Bluetooth, and you can then plug in any pair of headphones you like, for a partial wireless effect. As you can see, it is available in black, white, pink, and blue. No price has been announced as yet.
Read More

| Akihabara News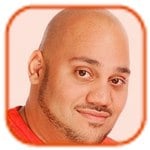 Posted by Andru Edwards Categories: Music, Parties,
Much to the shock of many, Sir Mick Jagger limits his fun.
The 66-year-old Rolling Stones singer, renowned for his hell raising behavior in his youth, makes sure that he gets the balance between work and enjoyment right in his life, but still indulges his wild side on occasions: "You can't give into temptation all your life, otherwise you'd have no through line; you'd never get anything finished. But it's absolutely no fun at all unless you give into temptation some of your life. If you never do, you're really boring and dull."
Jagger, who has seven children by four different women, also says that spending a lot of time in hotels has given him the inspiration to make his homes colorful and exciting.
He added to British Vogue: "Hotel life has influenced my decorative tastes quite negatively. Because you say, 'Right, I don't want any brown or beige.' Because most hotels go in for neutral colors—they don't want to offend anybody."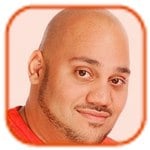 Posted by Andru Edwards Categories: Music, Kind Acts, Rumors,
The Michael Jackson tribute show stage will feature a giant crown.
A host of international stars will pay tribute to the late star, who was known as the King of Pop, by performing on a specially designed stage dominated by a gold crown at the Schonbrunn Palace in Vienna, Austria, on September 26.
Georg Kindel, who is organizer and chief executive of the concert, said, "The stage will be 50 meters wide with a depth of 25 meters. It has really huge dimensions. It will have a giant glass roof which will be dominated by a giant crown. There will also be a large crown on the stage floor. It will have the feel of a baroque theater with boxes on the side and claret curtains. It will also have a large translucent curtain at the back."
Click to continue reading Royal Tribute For Michael Jackson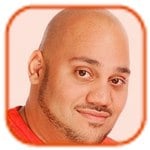 Posted by Andru Edwards Categories: Microsoft, Music, Software,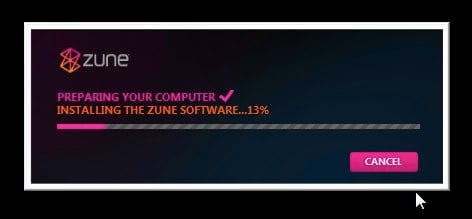 It is now September 15th, and that means that you are now able to go and grab the Zune 4.0 update. Go ahead and do it, if you love music. The Zune.net site is still undergoing maintenance, but if you have the old version of the Zune player, just launch it and have it check for updates, and you're golden.
© Gear Live Inc. – User-posted content, unless source is quoted, is licensed under a Creative Commons Public Domain License. Gear Live graphics, logos, designs, page headers, button icons, videos, articles, blogs, forums, scripts and other service names are the trademarks of Gear Live Inc.