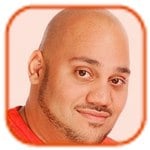 Posted by Andru Edwards Categories: Apple, Portable Audio / Video,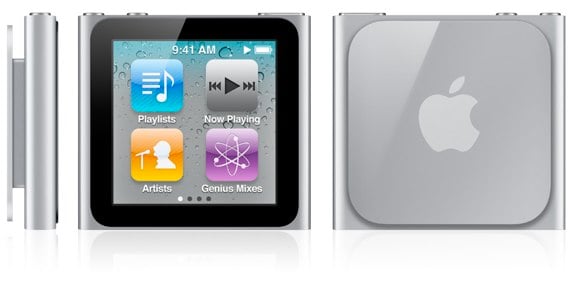 In addition to all the other news coming out of Apple's fall music event, the company announced a complete redesign of the iPod nano. The click-wheel is gone, as is a lot of the display size, as Apple instead focused on making this thing more like an iPod shuffle with a multitouch display. The new nano is 46% smaller and 42% lighter than the previous model, and while it gains multitouch and what appears to be a modified version of iOS, it loses the video camera (of course, if you want an iPod with a video camera, the new iPod touch meets that need.) Apple says the battery on the nano will provide 24 continuous hours of audio playback, and the device is available in seven colors. You can get the 8GB model for $149, or the 16GB nano for $179. Pre-orders are live now, and they ship in a week.
Read More

| iPod nano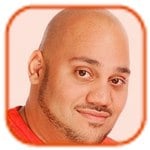 Posted by Andru Edwards Categories: Accessories, Apple, Features, PC / Laptop, Product Reviews,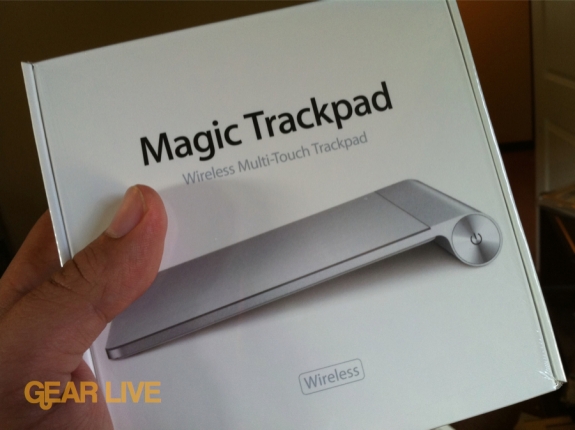 Apple's Magic Trackpad is an interesting, although not unexpected, move for the company. For a company that seems to have invested in multitouch as the core foundation of its future, it only makes sense that they'd want to bring it over to the desktop rather than relegating it to their iOS devices and notebooks only. In its simplest description, the Magic Trackpad is a laptop trackpad that you use with your desktop Mac. The question is, is it any good? Is it more awkward to use than the natural trackpad on a Mac notebook? Even more importantly, can it (and should it) replace your mouse? We've been using the Magic Trackpad for a couple of weeks, and we've got some answers for you. Read on for our full review!
Click to continue reading Magic Trackpad review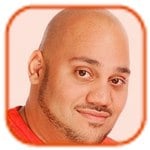 Posted by Andru Edwards Categories: Accessories, Apple, PC, Peripherals,
A few days ago, Apple introduced their Magic Trackpad to the world. It's a multi-touch wireless trackpad device that mimics the trackpads found on MacBook and MacBook Pro computers, but optimized for the Mac mini, iMac, and Mac Pro. We snatched one up as soon as they went on sale, and are currently in the process of reviewing it. In the meantime, though, we took a bunch of Magic Trackpad photos and put them up in our Magic Trackpad unboxing gallery. Go ahead and take a look, this thing is sexy.
You can pick up a Magic Trackpad for $69.
Gallery: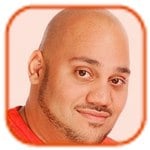 Posted by Andru Edwards Categories: Accessories, Apple, PC / Laptop, Wireless / WiFi,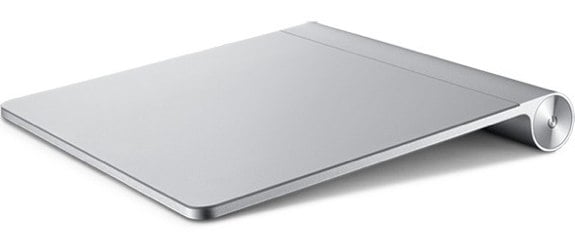 So, looks like that wireless trackpad peripheral that's been rumored and leaked has become official, and it's called the Apple Magic Trackpad. It's basically a larger version of the trackpad found on the Macbook Pro. Aluminum, glass-covered, and multitouch. It communicates with your Mac over Bluetooth, takes two AA batteries (included,) and requires Mac OS X Snow Leopard 10.6.4. You can pick one up now for $69.
Read More

| Magic Trackpad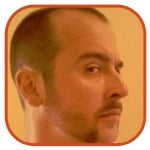 Posted by Finnian Durkan Categories: Displays, PC / Laptop, Science,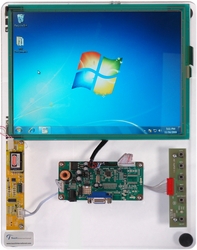 Today, Touch International is releasing its Windows 7-compatible Multi-Touch Analog Resistive (MARS) Touch Screen Module. The MARS module supports 10-finger touch and is easily modifiable, featuring superior drift-free performance, outstanding optical clarity and a fast and accurate response time, it also allows for True Touch Gesture and palm rejection while working with bare/gloved/bear-gloved fingers or a pointing device. The MARS module can also transform to a virtual keyboard or even a touch-screen piano as well. Don't worry, I'm sure that you can figure out a way to play Scrabble on Facebook with it as well. Just remember to wipe your hands before use, Cochise; can you imagine if you had to actually view a computer screen through the grime you've accumulated on your mouse pad? It would be like trying to look through frosted-glass, or the windshield on your moldy '82 Buick Regal. Don't lie, we've seen you driving it.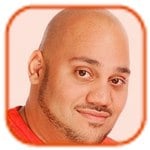 Posted by Andru Edwards Categories: Accessories, Apple,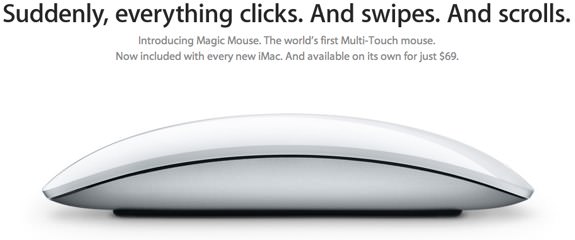 The Apple Magic Mouse is finally here, replacing the oft-despised Mighty Mouse. So, what's makes this new mouse so magical? For starters, there are no moving parts, other than the actual button. Yeah, the whole mouse is a button, but you can do the right-, middle-, and left-click. You can also scroll with a swipe across the acrylic surface of the mouse, and it also supports a bunch of the multitouch gestures you are used to using on Apple notebooks, two-finger swipes and all. The Magic Mouse is wireless, supporting Bluetooth, and the battery lasts a whopping four months. You can pick one up today for $69.
Read More

| Apple Magic Mouse

Remember that Microsoft Courier video we showed you last week? Well our friends at Gizmodo were able to uncover a bit more about the mysterious and astonishing Microsoft tablet device. In the leaked video above, you get a look at the way that the fine folks in Redmond think you'll integrate the Courier tablet device into your everyday life. We must say, it's insanely slick, and we hope that it works exactly as shown. Of course, this is just a demo, and it doesn't even feature a real hand or stylus.
That said, we are big fans of the "infinite journal" approach, and we can certainly see a lot of professional uses for such a device with a natural input system. What we are still curious about, though, is if this thing is also meant to be a multimedia device. You know, movies, games, music? The things that we are expecting the Apple tablet to excel at? Or is this a case of Microsoft recognizing that Apple has a stronghold in that area, and as such, they'll focus on a different, underserved demographic? Time will tell.
Read More

| Gizmodo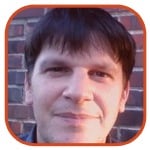 Posted by Mark Rollins Categories: Accessories, USB, Peripherals,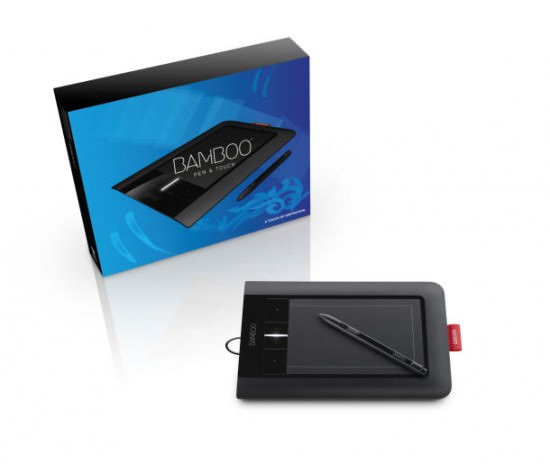 Wacom has put out a lot of great Bamboo tablet interfaces in the past, and they have just recently unveiled a new series that support multitouch. This means that the user can use his or her fingers for multitouch gestures, along with the stylus.
This multitouch capacity has been put on five different products with varying prices. The Bamboo Touch and Bamboo Pen are only $69, while the Bamboo fun has all the features for $199.
Read More

| Bamboo product page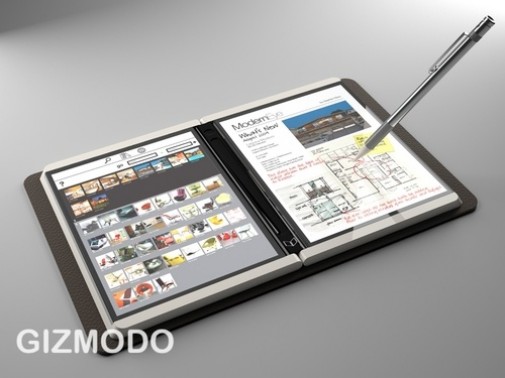 Our friends at Gizmodo recently got a fantastic scoop, revealing a project that Microsoft has been working on, known as the Courier tablet. This device has been a secret for the Microsoft for a long time now. According to Giz, this is more than just a concept device, but rather, Courier is in the "late prototype" stage.
Courier has two 7-inch screens that are touch sensitive, and are designed to be interacted by touch or with the very pen-like stylus. On its hinge is a home button like the iPhone, and this hinge serves as a virtual "pocket" to hold items that are moved from one screen to the other.
No word on price or availability just yet, but you have to admit that it looks quite sexy. Of course, this may not even come to fruition, but it's a bold challenge to Apple's dominance in the sexy multitouch devices department.
Read More

| Gizmodo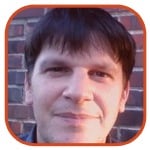 Posted by Mark Rollins Categories: Design, PC / Laptop,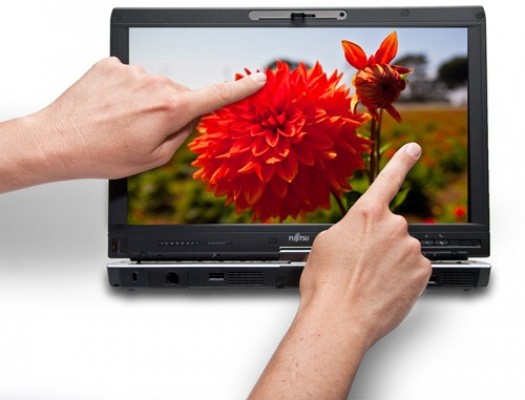 Fujitsu has decided it best to put a touchscreen LCD on their T5010, and we've got to commend them for it. The LifeBook T5010 has a 13.3 inch screen, and supports two-finger multitouch. Once Windows 7 launches, this'll ship with the new OS, taking advantage of the built-in touch features. Until then, it ships with Windows Vista - definitely wait for the Windows 7 version to drop next month. It will cost $1,759 for the active digitizer, and $1,859 with dual digitizer.
Read More

| Fujitsu

© Gear Live Inc. – User-posted content, unless source is quoted, is licensed under a Creative Commons Public Domain License. Gear Live graphics, logos, designs, page headers, button icons, videos, articles, blogs, forums, scripts and other service names are the trademarks of Gear Live Inc.