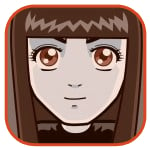 Posted by Sheila Franklin Categories: Apple, Corporate News, Internet, Music

MTV Networks' URGE and RealNetworks' Rhapsody have announced that they will be combining forces to try to compete with iTunes. Naming the venture Rhapsody America, it will be accessible to computers, PMPs, and Verizon Wireless' VCast. Beginning this September, MTV will push the new service and provide music playlists as well as other programming. Michael Bloom, former GM of URGE, will be in charge and said that for now, URGE customers can use both services. There is no word yet on how much Rhapsody America will cost its subscribers.
Read More

| examiner


Posted by Steve Van Neil Categories: Corporate News, Culture, Music
Look no further for proof that the video game business is big business indeed. Media giant MTV has announced that it is sinking over a half billion dollars into the video game industry over the next two years.
"As we take our brands narrow and deep to serve our targeted, niche audiences, we're putting well over $500 million behind building our games business across all of the brands in our portfolio," explained MTV chairman and chief executive Judy McGrath.
MTV is set to make a big splash this fall when Rock Band is released. MTV/Viacom recently purchased Rock Band and Guitar Hero developer Harmonix, so the success of the game will greatly impact any of the network's future gaming endeavors. In addition to the Harmonix acquisition, MTV/Viacom has snapped up Xfire and GameTrailers, quietly making itself a major player in the gaming scene.
Read More

| GameDaily

Posted by Kyle Ulrich Categories: Xbox 360, Xbox Live, Xbox Live Marketplace
Over in Microsoft's camp, chest thumping has commenced with their announcement of over 7,000 pieces of digital content for their burgeoning, yet still controversial – see Guitar Hero II, horse armor – Xbox Live Marketplace. The month of June will absolutely clobber their current video collection with brand new stuff.
Geneon/Funimation is preparing an all new addition to the Video Marketplace stable: Anime! Akira, Samurai 7, Basilisk, and Lupin the 3rd should be tempting you as early as next week. It's said that more are to come soon, so let's cross our fingers for HD Evangelion and Samurai Champloo, shall we?
MTV is offering a slate of Country Music Television programs to the table, including Comedy Stage, Foxworthy's Big Night Out, and Prankville. Another slate comes from the networks gay/lesbian channel, Logo, offering up The Big Gay Sketch Show and Noah's Arc. While it's nice to see companies attempting to broaden the current demographic, one has to wonder how this kind of content will do on the notoriously immature Xbox Live service.
The obligatory new movies are also on their way: Pan's Labyrinth, Dreamgirls, Shooter, Black Snake Moan, Team America: World Police, and Letters from Iwo Jima are all scheduled to arrive in June.
Posted by Michael Cardiff Categories: Activision, Corporate News, Music, Party Games, PlayStation 2

It's been a crazy week for all things Guitar Hero related. While nothing seems able to stop the juggernaut that is Guitar Hero 2 from being released on time, some of the other news we've been seeing might be bad news for fans of the series. First off, MTV announced Monday that they'd be purchasing Harmonix, developer of the series, for $175 million dollars.
MTV had this to say about the acquisition:
The acquisition of Harmonix will deepen MTV's connection to its audience via on-line, mobile and console music gaming, and expand the relationship with both labels and artists through the creation of games based on classic songs as well as future album releases.
If MTV's responsible with this property, that could be good news. It sounds like we can expect Guitar Hero to be ported to a variety of systems. It also sounds like we'll be "treated" to something like a micro-transaction-based system for downloading new content. Of course, there's always more money to be made by charging $50.00 for hastily-made sequels, so we'll have to wait and see how MTV treats their new baby.
In other news, you might not be able to play with that fancy wireless guitar in the future, at least if Red Octane has anything to say about it. On the 20th, Red Octane sued The Ant Commandos, the company that produces the wireless guitar controller "compatible with" (read: made for) Guitar Hero. Not one to take it lying down, TAC has countersued, saying that RedOctane is actually at fault and stole the design of the guitar controller during a tour of Topwave factory (Topwave is TAC's parent company).
Harmonix must be having a field day with this - it's got to be flattering to produce a game so popular that EVERYONE wants in on the action. Now please guys, can we all just get along so that we can start rocking out again? Please, think of the children…
Read More

| Joystiq
Read More

| Opposable Thumbs
Read More

| DigitalTrends

© Gear Live Inc. – User-posted content, unless source is quoted, is licensed under a Creative Commons Public Domain License. Gear Live graphics, logos, designs, page headers, button icons, videos, articles, blogs, forums, scripts and other service names are the trademarks of Gear Live Inc.