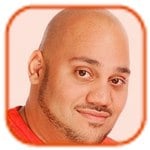 Posted by Andru Edwards Categories: Action, Drama, Romance, Comedy, Thrillers, Celeb News, Distribution, New Releases,
Evan Rachel Wood has hit out at Hollywood double standards after a sex scene was cut from her new film Charlie Countryman.
The 26-year-old actress lashed out at the Motion Picture Association of America (MPAA) - which is responsible for giving new releases age-appropriate audience ratings - after learning that a scene between her and co-star Shia LaBeouf had been cut from the final version of the film after being deemed inappropriate for audiences.
"After seeing the new cut of #CharlieCountryman I would like 2 share my disappointment with the MPAA, who thought it was necessary to censor a womans sexuality once again. The scene where the two main characters make 'love' was altered because someone felt that seeing a man give a woman oral sex made people 'uncomfortable' but the scenes in which people are murdered by having their heads blown off remained intact and unaltered, [sic]" she ranted on Twitter.
Click to continue reading Evan Rachel Wood Angry Over Hollywood Sexism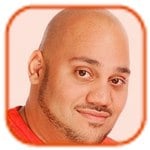 Posted by Andru Edwards Categories: Drama, Foreign, Celeb News, Distribution, New Releases,
Robert Pattinson has blasted film age restrictions as "crazy."
The Twilight Saga heartthrob claims adult movies shouldn't be subject to strict restrictions since most teenagers already have access to pornography on the internet, and thinks violence is more damaging than sex.
The 26 year old actor - who currently stars as a billionaire embarking upon a violence-ridden 24 hour journey across Manhattan in David Cronenberg's Cosmopolis - told The Sun, "You're immediately in the highest rating with things to do with sex. But you can have violence. It's like, 'What?!' It's completely crazy. I don't think there's anything in Cosmopolis that's particularly... there's nothing bad. I don't think there's anything that would have shocked me when I was 13. Especially when every single kid nowadays probably watches hardcore pornography on the internet. It's no worse - in fact, it's a lot better."
Robert has a wild threesome in the film and shoots himself in the hand but he insists it's not as violent as people make out: "I'm not worried about the violence or the sex or anything like that. Transformers is more violent than Cosmopolis."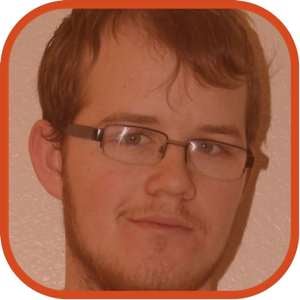 Posted by John Ball Categories: Corporate News, Internet, Mods / Hacks,

The hacktivist group 'Anonymous' launched its biggest cyber-attack ever last Thursday on a bunch of governmane and corporate Web sites after the FBI shut down the ever-popular file sharing destination Megaupload. The sites attacked include The Department of Justice, Universal Music Group, and the Recording Industry Association of America. Later, CBS and Universal were targeted and taken down. Just this morning, Anonymous attacked the UFC site. These attacks started the day after the SOPA and PIPA blackouts which, according to some, could not have come at a worse time.
Anonymous is taking responsibility for the attacks, however no individual persons have come out and claimed that they took part in the operation, which is to be expected. As of right now, the government sites that were attacked are now back up and functioning.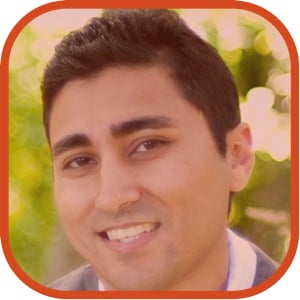 Posted by Reza Malayeri Categories: Corporate News, Google, Internet,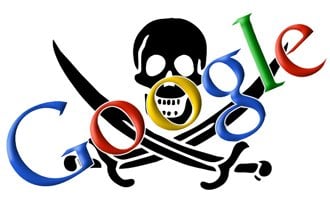 The age of Google censorship is finally here. Google announced several weeks ago that they planned on rolling out censorship of "piracy related" keywords. Pressure from the RIAA and MPAA has resulted in keyword censorship by Google. Phrases that are currently being censored include: BitTorrent, torrent, utorrent, RapidShare and Megaupload. Interestingly, the censorship does not apply to Google's full search results, and the questionable keywords are only being filtered out of Google's "Autocomplete", and "Instant" services.
Reports are coming in that Google's censorship is arbitrary. "What is most surprising about the new filter is that the keywords appear to be picked arbitrarily. It includes BitTorrent clients such as uTorrent and Xunlei, but not BitComet and Vuze. While cyberlockers such as RapidShare and Megaupload are banned, prominent sites such as 4shared, HotFile and MediaFire are not."
This has created an interesting situation for Google. Are they becoming the very thing they despised when they left China? China's censorship of Google was a major factor in the company leaving that country, and now the shoe is on the other foot.
What do you think about Google's censorship? is broad censorship of arbitrary keywords the answer to stopping piracy? What about the large number of honest BiTtorrent users that will be affected?
Read More

| TorrentFreak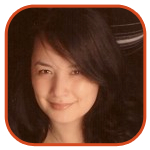 Posted by Veronica Santiago Categories: Weinstein Company, Drama, Romance, Filmmaking, Trailers, Upcoming Releases,
Although it looked like Blue Valentine, starring Ryan Gosling and Michelle Williams, would have to find a home in theaters with an NC-17 rating – the film has now been stamped with the letter "R."
The movie about a couple and their failing relationship was initially given the more adult rating by the MPAA because of what the group deemed "explicit sexual content." The Weinstein Co. – arguing that this film was no more excessive than other R-rated entries – vowed to appeal the decision.
"If [Piranha 3D] got an NC-17, I'd be the first going, 'All right, we gotta cut some of that stuff,'" Harvey Weinstein said. "It's ridiculous -- a penis got coughed up in the movie by a piranha!" (NOTE: That film was rated R.) "They don't give [NC-17's] for violence, they give them for sexuality," Gosling added to E! back in November.
Click to continue reading Blue Valentine Ditches NC-17 Rating
Read More

| Time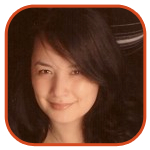 Posted by Veronica Santiago Categories: Universal, Comedy, Trailers, Upcoming Releases,
Earlier this week, Sacha Baron Cohen's latest film, Bruno, was given a preliminary NC-17 rating. Now this red band trailer has given us an idea why. (Note: this clip is intended for mature audiences.)
The adults-only label is, of course, nothing new to the British star. Borat was originally slapped with the same MPAA rating prior to its 2006 debut.
In the mockumentary, Cohen plays a gay Austrian fashionista traveling across the United States. As Bruno, the actor put himself into several sexual situations that are currently under question by the film review board. In one situation, he engages in what appears to be anal sex. He also surprises a man by climbing nude into his tent.
Click to continue reading See Why Bruno is NC-17 Worthy
Read More

| The Wrap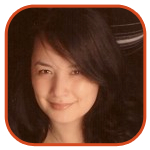 Posted by Veronica Santiago Categories: Weinstein Company, Comedy, Trailers, Upcoming Releases,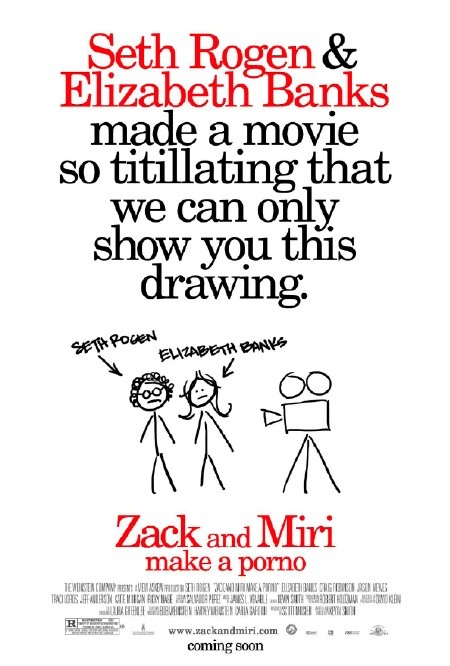 Now you really didn't think the MPAA would make things easy for Kevin Smith, did ya?
Back in July, we told you the Clerks director was having difficulty securing an R-rating for his new film. Although Smith has since successfully appealed, he's also been forced to rework his movie's poster.
In Zack and Miri Make a Porno, Seth Rogen and Elizabeth Banks star as financially-strapped roomies. When the two find themselves in desperate straits, they decide to produce their own adult films.
The new promo recently created for the comedy can be seen above. The original ad rejected by the Motion Picture Association of America can be seen after the jump.
Click to continue reading The MPAA-Approved Zack and Miri Poster
Read More

|
Adweek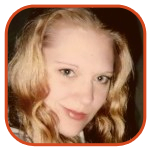 Posted by K.C. Morgan Categories: Miramax, Comedy, Upcoming Releases,
UPDATE: Smith has since successfully appealed the MPAA for an R-rating.
Kevin Smith shot his first movie, Clerks, in the same convenience store where he worked. Later that year, this low-budget film (it cost less than $30,000 in its entirety) made a big splash at the Sundance Film Festival. The world of View Askew has now grown much larger and the family much bigger, but now Smith is taking a bold step outside his own comfortable box of satirical comedy and pithy dialogue.
Believe it or not, the writer/director/actor has made a dirty film. The flick, Zack and Miri Make a Porno stars up-and-coming comedy star Seth Rogen along with former porn queen Traci Lords. Elizabeth Banks and Justin Long round out the cast. After three tries, the film has been unable to shake the NC-17 rating stated by the Motion Picture Association of America.
Click to continue reading Kevin Smith Talks Porno
Read More

|
MSNBC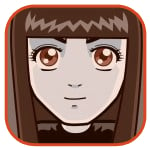 Posted by Sheila Franklin Categories: Corporate News, Editorial, Home Entertainment, Hot Deals, Internet, Movies,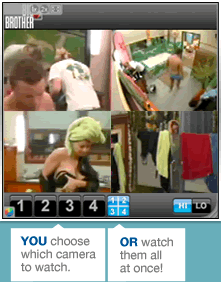 The Motion Picture Association of America is suing Pullmylink and says that the site promotes and makes a profit from media that infringes on copyrights. This is the seventh time that the MPAA has done such an action since last year. They have not yet gone after sites such as YouTube. We are thinking that they look at this as free advertising as opposed to serious pirating, which they say has cost them billions of dollars of loss.
Pullmylink claims it has 12,000 visitors a day and more than 39,000 pages of free content. Their Superpass offers 100+ ad-free radio stations, 10 music downloads a month, RealPlayerPlus, and live feeds, such as the one for Big Brother. With their 14 day free trial, you had better hurry, just in case.
Read More

| Reuters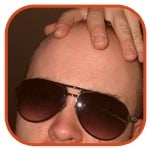 Posted by Johnny Mercedes Categories: Distribution, Home Entertainment, Technology,
Bootleggers beware: DVD pirating is going to the dogs. Literally.
Last Wednesday, the district attorney's office in Queens, New York reported on the success of a police raid, where a substantial inventory of counterfeit DVDs was undermined. But what set this particular raid apart from the ordinary, everyday struggle to stop the illegal distribution of popular films, were two black Labradors—Lucky and Flo—the newest offensive against a billion-dollar industry.
The dogs use their highly-trained sense of smell to identify chemicals used in the DVDs, and, according to law enforcement, have become a legitimate threat to bootleggers. Said Queens District Attorney Robert Brown, Man's best friend has become a DVD counterfeiters worst nightmare.
This marks the first canine-assisted bust in the United States after the dogs helped put a stop to a major pirating operation in Malaysia last March. With sponsorship from the Motion Picture Association of America, the dogs are sure to have a long, effective tour in the states.
One thing's for sure: major bootlegging outfits have a new enemy—one with big teeth, fast legs and an inexplicable aversion to copyright infringement.
Read More

| USA Today

© Gear Live Inc. – User-posted content, unless source is quoted, is licensed under a Creative Commons Public Domain License. Gear Live graphics, logos, designs, page headers, button icons, videos, articles, blogs, forums, scripts and other service names are the trademarks of Gear Live Inc.