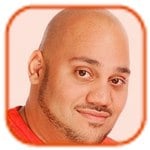 Posted by Andru Edwards Categories: HDTV, Home Entertainment, Movies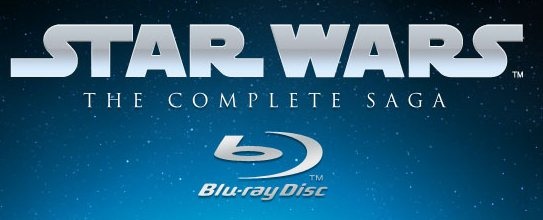 We know a ton of Star Wars fans have been waiting for confirmation of when the series would be available for purchase on Blu-ray, and we finally have a date that's set in stone. You'll be able to pick up Star Wars: The Complete Saga, Star Wars: Original Trilogy, and Star Wars: Prequel Trilogy on September 16, 2011. In an interesting move, this is a Friday. Movie releases tend to fall on Tuesdays, but we're guessing that there are people hardcore enough to camp out for this thing and take time off work to tear through it, so having the weekend to do so is an added bonus.
You can pre-order the Star Wars Blu-ray set from Amazon at a significant discount:
May the Force be with you.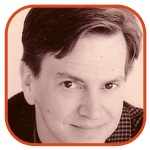 Posted by Tom Mason Categories: Editorials, Interviews, Movies, Reviews, DC Comics
I have an idea for a great drinking game. Surf the internet and every time you come across a link to Bleeding Cool's expose of Rob Granito, take a drink. You'll be Lohan'ed before Monday. In the meantime, I await the Bluewater biography of Mr. Swipey McSwipe-swipe.
Let's see what else is out there:
Batman: The writer Lance Mannion tries to teach his sons about Batman.
Liberty: Writer Martin Powell gets interviewed at Broken Frontier. Subject: his children's books and The Halloween Legion and Liberty Unlimited, both of which I'm really looking forward to.
Blood: Mark Wheatley, Marc Hempel and Ricky Shanklin's graphic novel Blood Of The Innocent is marching toward the big screen. Breck Eisner (The Crazies) is attached to direct and Bill Marsilii (Deja Vu) is writing the screenplay. According to Scoop: "The original comic book series set Dracula against Jack the Ripper and was published by Warp in 1985."
Click to continue reading Weekend Reading: Batman, Clint, Shooter, Granito And Rozum!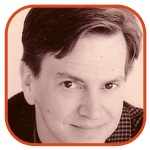 Posted by Tom Mason Categories: Interviews, Movies, Reviews, IDW Publishing
So, so sorry to hear that Dwayne McDuffie passed away earlier this week. I hate it when a good guy and a terrific writer goes too soon - from his work at Milestone Media, to his animation writing on Ben 10 and other series, it felt like he had a lot more to say that I wanted to read and see.

Rich Johnston at Bleeding Cool had a nice reminiscence of his interactions with Dwayne.

And Heidi MacDonald at Comics Beat also weighed in with some very nice thoughts.

Tom Spurgeon at The Comics Reporter has a round-up of various links to posts about Dwayne. Condolences to his family and his many, many friends on their loss.

Also sad to hear that comics historian Bill Crouch has passed away.

CG: Animation historian Michael Barrier does not like computer animation a technique "creating mechanical, manipulative series of films that don't capture the magic of the yesteryear."
Click to continue reading Weekend Reading: Dwayne McDuffie, Bill Crouch and Wulf The Barbarian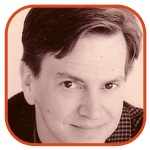 Posted by Tom Mason Categories: Editorials, Movies, Independent
"Someone must always publish Planet of the Apes comic books."
The Lawgiver, citing Obscure Ape Law

Boom! Studios has become the latest publisher to acquire the Planet Of The Apes license allowing them to monkey around with new comic book adventures.

Excellent!

From Farscape to The Muppet Show, Boom! has proved over and over that they know how to make good licensed comics so I'm looking forward to whatever comes out. They're tying the new title into the continuity of the five classic films, so for Ape-nuts like me, I couldn't be happier.

The new series will be written by Daryl Gregory and illustrated by Carlos Magno.

In an long-ago world, I was the editor on Malibu Comics' versions of Planet Of The Apes and it was a very fun time for me - I turned a number of talented creators loose on the books and for the couple of years we had the license, they did everything from a traditional in-continuity take to dressing up the Apes in leather and putting them on motorcycles. Good times.
Click to continue reading BOOM! Goes Planet Of The Apes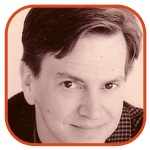 Posted by Tom Mason Categories: Editorials, Movies, Viz Media
Did you know that there's a new Yu-Gi-Oh! movie coming out? Yu-Gi-Oh! 3D Bonds Beyond Time is scheduled to debut on February 26 in 300 digital US theaters.

For those in the know, this marks the 10th anniversary of Yu-Gi-Oh! Those who drop into the theater to see it big-screen will "receive a promotional Malefic Red Eyes Black Dragon card along with a mini-manga from Viz Media."

It's like Free Comic Book Day at the movie theater. You'll find a way to locate your nearest theater at the link.

If you're a fan, go forth!

[Artwork: Yu-Gi-Oh!]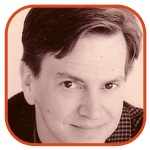 Posted by Tom Mason Categories: Editorials, Movies, Marvel Comics
For months it's been called the Untitled Spider-Man Reboot. That title, which I was secretly hoping would stay, has been tossed aside like dreams of a Green Hornet sequel.

As of this week, the new Spider-Man movie finally has an official title: The Amazing Spider-Man, the name of the original Spider-Man monthly comic book. But as with anything, there was a long list of possible, but rejected, titles.

Here, from the not-so-top-secret files of Marvel, are the top 10 rejected titles for the 2012 Spider-Man movie:

10. Iron Man 3

9. $pectacular $pider-Man

8. Not The Spider-Man Musical

7. Spider-Man 4-D

6. Amazing Fantasy #15
Click to continue reading Spider-Man Movie Gets A Title!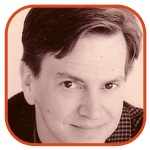 Posted by Tom Mason Categories: Editorials, Interviews, Movies, Reviews, DC Comics, Dynamic Forces, Independent
The new teaser image for the upcoming Captain America movie is out. Looks like the art director grew up reading Image Comics. Now let's see what you can read:

Heroes: Robin Brenner at Early Word, a site for librarians, has a rundown on superhero graphic novels. "Superheroes For The Uninitiated" focuses on the big names from the MU and the DCU, but she promises a future installment that goes outside Marvel and DC.

Bat: It's been Bat-Week at Tor.com all week. If you've missed it, it's all still there in all its Bat-goodness. Nick Abadzis is there and so is Gotham City: 14 Miles editor Jim Beard.

British: Beano artist Lew Stringer has news of a new, independent graphic novel from England called Armageddon Patrol, a "what if" that poses the question "what if super-heroes fought the Vietnam War?" I gotta get one of these.
Click to continue reading Weekend Reading: Batman, Doctor Who And Captain America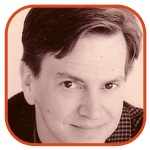 Posted by Tom Mason Categories: Editorials, Movies
Green Hornet's Opening Weekend: $40 Million
Following the $40 million debut of Green Hornet, we at Comix 411 have been fortunate to obtain this recently-leaked memo from [name redacted], a movie executive eager to launch big budget action movies from known properties.
"Thor? Green Lantern? That's yesterday's news! I don't want my tentpole films based on comic books and those graphic novel thingies any more.
"This weekend, the audience for Green Hornet spoke clearly with their wallets about what they really want. And it's movies based on old time radio!
"Apparently there's a goldmine of this radio stuff just waiting for a reboot. My assistant's intern – with the help of his great grandfather and his caregiver - put together a list of potential radio show franchises.
Click to continue reading Green Hornet: $40 Million Opening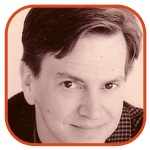 Posted by Tom Mason Categories: Editorials, Movies
If you follow the news and keep track of current events, you already know that Tunisia is in a state of emergency. The president has fled the country and there's chaos galore.
But the nerd in me has questions: Is Mos Eisley safe? Can I still hire a mercenary pilot at the Cantina? Will I be able to get my power converters at Tosche Station? Is Obi Wan's house still standing?
What's that you say? What am I talking about?
As any Star Wars fan knows, Mos Eisley, Anchorhead, Uncle Owen's farm and more are all places of interest in the first (or is it the fourth?) Star Wars movie, A New Hope.
And they were all shot on location in Tunisia which creator-director George Lucas called "the ideal country for filming: beautiful countryside, unique architecture and a very high level of technical sophistication."
So I have to ask. Is Tatooine safe?
My cable to the U.S. Embassy there has gone unanswered.
[Artwork: Bantha, making tracks in Tunisia]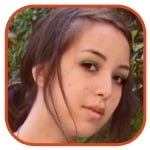 Posted by Robin Paulson Categories: Movies, Marvel Comics
You know that when the shiny, new Spider-Man reboot reveals a first look at its costumed hero before you do, you're a little late to the party.
Finally, Marvel Entertainment released the first image of Chris Evans in complete red, white, and blue Captain America garb. While it's clearly an altered derivation from its comic book counterpart, I much prefer this modernized uniform with the obvious, borrowed pattern and design (was I the only one who couldn't contain giggles at the sight of Ryan Reynolds as Green Lantern?).
What do you think of the 2011, real life Captain America?
Read More

| E! Online

© Gear Live Inc. – User-posted content, unless source is quoted, is licensed under a Creative Commons Public Domain License. Gear Live graphics, logos, designs, page headers, button icons, videos, articles, blogs, forums, scripts and other service names are the trademarks of Gear Live Inc.