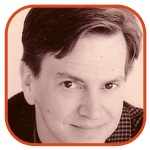 Posted by Tom Mason Categories: Editorials, Movies
I like the Tintin books by Herge. They're good, goofy fun built on crazy characters, wild coincidences and non-stop action.
In case you haven't heard, there's a Tintin movie coming out: The Adventures of Tintin: Secret of the Unicorn. It's due at Christmas in the US (October in the UK) and the newest trailer has just been released.
The trailer looks a lot like Raiders of Herge's Ark but it also looks like it might be fun, too. It has that dead-eyed Uncanny Valley look to it that you'll find in other mo-cap features like Polar Express.
But I'm still willing to give it a shot in the theater because of the people behind the software.
It's co-written by Stephen Moffat (Coupling, Doctor Who and the new Sherlock Holmes series at the BBC).
The other co-writers are Edgar Wright (Shaun of the Dead) and Joe Cornish (who co-wrote the new Ant Man movie and directed the upcoming Attack The Block).
Tintin's director is Steven Spielberg, who still has Geek Cred and certainly knows how to make a good adventure movie.
Click to continue reading Tintin: Secret Of The Unicorn
Read More

| Tintin Trailer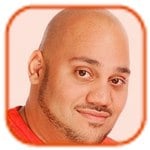 Posted by Andru Edwards Categories: Corporate News, Home Entertainment, Movies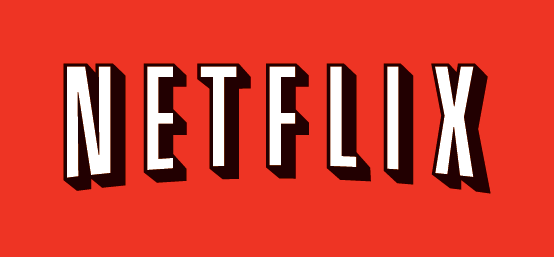 Netflix on Monday announced that it has inked a multi-year agreement with Miramax that will add some of the movie studio's most popular films to Netflix's Watch Instantly platform.
This deal marks the first time that Miramax movies have been available through a digital subscription service, Netflix said.
Starting June, subscribers will be able to access movies Pulp Fiction, Shakespeare in Love, The English Patient, Good Will Hunting, Bad Santa, Scream, Spy Kids, The Piano, and Kill Bill. Netflix will add "hundreds" of Miramax titles, which will be added to Watch Instantly on a rotating basis, the company said.
"From day one, we've been very clear about the importance of digital and our desire to respond to the significant pent-up demand for our films—delivering to consumers whenever and wherever they want," Mike Lang, CEO of Miramax, said in a statement. "This agreement is an important first step in our digital strategy. Netflix has always been a trailblazer, with a tremendous track record of innovation and quality customer service. We're thrilled to now be in business with them as we build and revitalize the proud Miramax brand."
Click to continue reading Netflix to add Miramax titles to Watch Instantly starting in June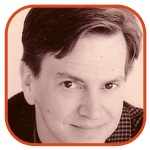 Posted by Tom Mason Categories: Editorials, Movies, Reviews, Marvel Comics
Have you seen the new Thor movie yet? And if not, why not?
Of the summer's four big comic book movies - Thor, Green Lantern, Captain America and X-Men: First Class – it's the one with the distinguished pedigree (Kenneth Branagh! Sir Anthony Hopkins! Natalie Portman!) and one of the least likely super-hero movies besides Ant-Man or Metamorpho.
Curiosity alone makes it worth $10.
Having said all that, there were still a number of things about Thor that surprised me. Here's my Top 10.
10. It's not just his hammer that's called Mjolnir
9. Cameo by Stan Lee Media
8. His real name is "Sore"; he has a speech impediment
7. Shout out to Kirby; that's Kirby Carruthers, the assistant lighting director
6. Natalie Portman should be in every movie. Just sayin'.
Click to continue reading Top 10 Surprises in Thor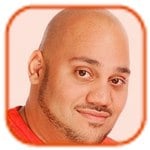 Posted by Andru Edwards Categories: Handhelds, Movies, Transportation, Wireless / WiFi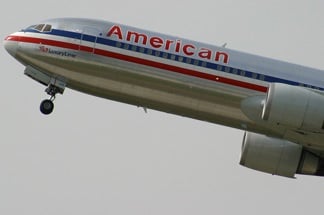 Passengers on American Airlines flights are about to get a new perk. Instead of craning their necks to catch reruns of "Monk" and excerpts from "The Tonight Show" on tiny aisle TV sets, they'll be able to wirelessly stream content to their personal devices from the comfort of their own seats.
American announced Tuesday that it will begin testing an inflight streaming service, created through a partnership with Aircell, that gives customers choices of movies and TV shows that they can stream to Wi-Fi-enabled devices in the air.
"American was the first North American airline to launch inflight Wi-Fi, and today we again set a new industry standard as the first domestic airline to test inflight streaming video content," American's vice president of marketing, Rob Friedman, said in a statement. "We know our customers want to be connected on the ground and in the sky, so we are working hard to stay on the leading edge of connectivity through technology enhancements like this."
Click to continue reading American Airlines will stream video to your devices while you fly starting this summer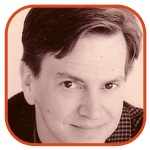 Posted by Tom Mason Categories: Editorials, Movies, Dark Horse Comics, DC Comics, Marvel Comics
So who's going to win the big summer comic book movie sweepstakes? Will it be Marvel's Thor? DC's Green Lantern? Cowboys & Aliens?
You might not know it, but there's another comic book based movie coming out and it's opening this Friday, April 29th.
Dylan Dog: Dead Of Night.
It's based on an Italian comic book series created by writer Tiziano Sclavi back in 1986. The series claims nearly 60 million readers worldwide, though almost none of them are in the U.S. The series was reprinted by Dark Horse in 7 volumes between 1999-2002.
The movie is set in New Orleans where Dylan is an investigator of the undead. Brandon Routh from Superman Returns plays Dylan, and the supporting cast includes Taye Diggs and Peter Stormare (so great in Fargo).
Click to continue reading Brandon Routh Is Dylan Dog: Comic Book Movie
Read More

| Dylan Dog Trailer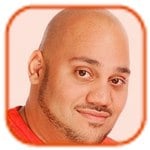 Posted by Andru Edwards Categories: Corporate News, Home Entertainment, Movies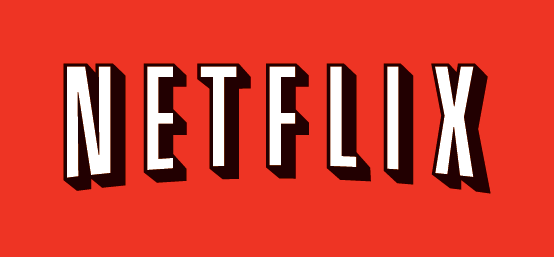 Netflix is considering a plan that would allow subscribers to watch concurrent "Watch Instantly" streams on the same account.
Similar to how Netflix DVD customers can opt to have more than one DVD out at a time, Netflix streaming customers could add a customer to their account, allowing one person to stream a movie on a laptop while another person watches on a tablet, for example.
The move comes as Netflix starts to think of membership opportunities as it relates to individuals rather than households.
"As streaming has become central to our business, we believe there may be an opportunity to change our focus from a household relationship to an individual relationship, since streaming is viewed on personal devices, such as phones, tablets, and laptops, as well as on shared large screen televisions," Netflix said in a note to investors.
As a result, Netflix said it plans to start offering the concurrent streaming plan later this year, though "we are still thinking about how to best do it." It also thinking about a price point that might encourage multiple accounts in one household, like a Netflix family plan.
Click to continue reading Netflix considering family plans for multiple Watch Instantly streams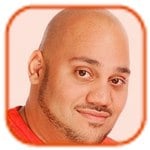 Posted by Andru Edwards Categories: Handhelds, Rumors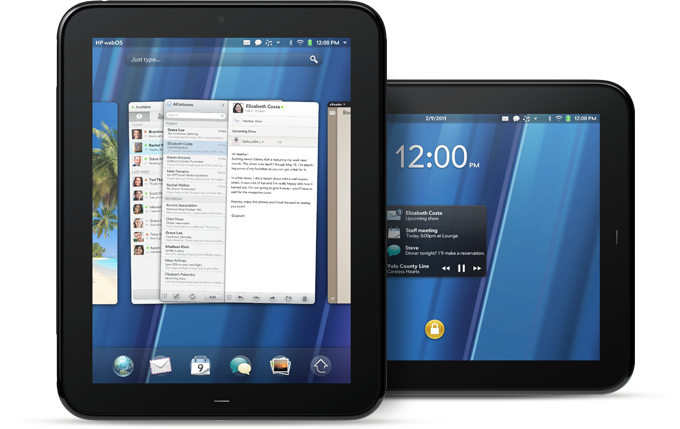 Hewlett-Packard is reportedly preparing a movie and music service that would be tied to the upcoming HP TouchPad, according to a report.
According to PreCentral, HP sent out a PowerPoint presentation to some people who signed up for email notices about the HP TouchPad. That presentation included details about an upcoming HP Music Store and HP Movie Store.
The presentation included two mockups that showed, well, movies and music. A copy of the slide that PreCentral published, however, did not include any pricing.
The presentation apparently included one interesting feature, however, a sort of predictive caching.
"According to that slide, the TouchPad will come with a music syncing solution built-in that utilizes cloud servers to sync and remotely store your music," the site wrote. "More than that, it will leverage a 'smart algorithm' to ensure that the music the user is most likely to listen to is cached locally on the device. This service will also allow TouchPad owners to stream music that they don't yet own. There's also mention that this service will allow you to stream music to HP smartphones, presumably once they too are updated to webOS 3.0 like the TouchPad."
Click to continue reading HP to tie in music and movie service to TouchPad?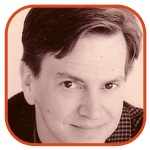 Posted by Tom Mason Categories: Conventions, Editorials, Movies
It's that time of the week again! Time to check out my favorite website for job listings in the wide-ranging and eclectic field of comic book jobs.
Here's what's happening on craigslist:
A production company in the San Fernando Valley (California) is "seeking a lead actress for a live action comic book film." For the right superheroine, they'll be $350 per day. "Think comic book meets really goofy lines and fight scenes."
And if you're a guy, they're also looking for a villain. But comic book movie villainy pays less, $125 per day.
The Los Angeles Comic Book And Science Fiction Convention is looking for vendors interesting in setting up at their April 17th show.
Nostalgic Books and Comics in San Gabriel (California) is looking for "any comic-related costume people who may be interested in showing up and being a part of" their Free Comic Book Day celebration.
Click to continue reading Comic Book Jobs: Checking Out Craigslist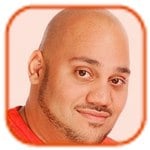 Posted by Andru Edwards Categories: Corporate News, Home Entertainment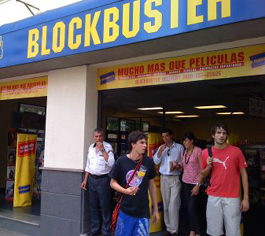 In a somewhat surprising move, DISH Network said Wednesday that the company had been selected as the winning bidder in BlockBuster's bankruptcy auction, and will acquire BlockBuster's assets for about $228 million after various cost adjustments.
The total bid was $320 million, DISH said. The acquisition is expected to be completed during the second quarter, the companies said, if the bankruptcy court approves the deal.
DISH, a satellite provider, didn't say why it wanted to acquire BlockBuster, with 1,700 physical stores and a streaming service on top of it. But DISH has recently made moves to acquire licenses to content, enhancing its video-on-demand services with a deal with EPIX on Tuesday to bring its movies to DISH's online service, DISHOnline. DISH extended remote streaming to the iPad in December.
Adding a chain of stores and BlockBuster's existing relationships with content providers will help facilitate DISH's transformation into more of a provider of on-demand content than simply a "linear" provider of scheduled broadcasts.
Click to continue reading DISH Network to buy BlockBuster for $228 million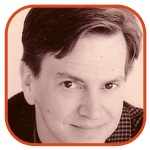 Posted by Tom Mason Categories: DVD, Editorials, Movies
Thor, Green Lantern, Captain America, Cowboys & Aliens.
Yeah, I got all that. But did you know there's another comic book movie coming out this year that should be worth checking out?
This one's an animated feature called Gene-Fusion.
It's based on the comic book by Jeff Amano (Red Warrior) that was written by Ivan Brandon (Doc Savage), and illustrated by Neil Vokes (Dr. Strange) and Jay Geldhof (Grendel).
Here's the pitch from the press release: "In the year 2310, a new sport, Gene-Fusion, is all the rage… specially-trained athletes, called Fusers, design their own super-creature by combining three forms of animal DNA..."
Against that backdrop, four teens become Fusers only to find themselves part of a greater conspiracy that threatens the Earth.
Click to continue reading Comic Book Movie: Gene-Fusion
© Gear Live Inc. – User-posted content, unless source is quoted, is licensed under a Creative Commons Public Domain License. Gear Live graphics, logos, designs, page headers, button icons, videos, articles, blogs, forums, scripts and other service names are the trademarks of Gear Live Inc.