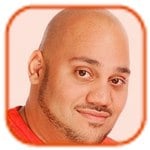 Posted by Andru Edwards Categories: Google, Internet, Movies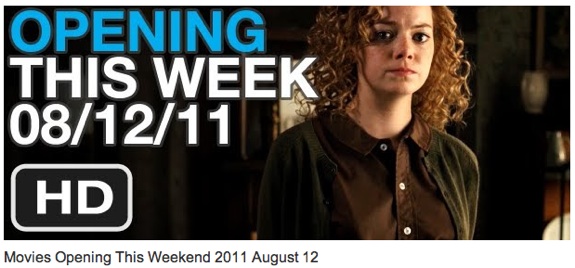 Google's YouTube has signed a deal with MovieClips.com to apparently replace the thousands of movie clips users have uploaded with authentic, licensed replacements.
The more than 20,000 licensed movie clips may be found at YouTube MovieClips, a partnership with the MovieClips.com site.
Using the company's proprietary technology, a team of Content Curators assigns up to 1,000 points of relevant data points to every scene relating to everything from action to mood to setting, and prop, the site said. "Our goal is to promote the discovery of movies," said MovieClips co-founder Richard Raddon, in a statement. "By making our clips accessible on the biggest video platform on the web, we unlock the power of movie clips to promote feature film purchase and rental."
What this means, then, is that users can search for "say hello to my little friend" and either see a number of clips on YouTube itself or the licensed, HD version of the climactic, violent conclusion to the Al Pacino classic, Scarface. It's worth noting that the clips on YouTube are just a few seconds long, while the Movieclips.com clip is 3 minutes and 30 seconds.
Click to continue reading 20,000 film scenes now available on YouTube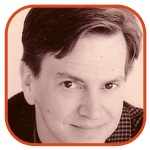 Posted by Tom Mason Categories: Interviews, Movies
Writer Rich Handley knows more about Planet Of The Apes than any three of you combined.
As the editor/compiler of two massive reference books - Timeline Of The Planet Of The Apes and Lexicon Of The Planet Of The Apes - he's delved into the nerd minutiae of the movies, comics, TV shows and animated cartoons like Cornelius digging in the Forbidden Zone.
And we are all better people for it - because the only way to prevent the Apes from taking over, is to keep talking about it and disrupt the timeline.
On the occasion of the release of the new Apes extravaganza, Rise Of The Planet Of The Apes, I went right to the source to ask Rich a few questions about continuity, apes and more.
Note to all: This interview might contain some spoilers (you think?), so you are forewarned.
TOM MASON: So, reboot or prequel?
Click to continue reading Q&A: Rise Of The Planet Of The Apes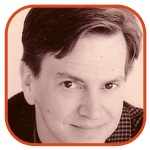 Posted by Tom Mason Categories: Editorials, Interviews, Movies, DC Comics, Image Comics, Marvel Comics
I'm sure you've heard by now that the Kirby family lost its claim in court to the copyright to characters Jack Kirby created. As usual, Tom Spurgeon at The Comics Reporter has the best analysis.
Now let's see what else is out there.
Cowboys: Deadline continues to do the number-crunching on this week's comic book-inspired film, Cowboys & Aliens. The early results show an under-performer.
Blood: And over at Bleeding Cool, Rich Johnston looks at the long journey getting Cowboys & Aliens from concept to screen.
Ditko: Tom McLean at Bags & Boards doesn't post as often as he should, but when he does, it's worth reading. His latest is a review of Blake Bell's Strange and Stranger: The World of Steve Ditko from Fantagraphics. This is a beautiful snip: "Could Ditko be a first-generation fanboy, an 83-year-old whose life was spent obsessing first over comics and later over a juvenile political philosophy that only makes sense within a self-imposed bubble?"
Click to continue reading Weekend Reading: Kirby, Ditko, Cowboys & Aliens And Marvel Comics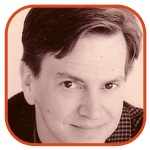 Posted by Tom Mason Categories: Editorials, Movies
"One can only hope [Cowboys & Aliens] is the happy start to a long line of Hollywood films that settle ancient, legendary rivalries: Centaurs & Gangsters; Zombies & Boxers; Pterodactyls & Frisbees; Demons & the cast of '80s sitcom Full House (who may be on the same side)."
-- Chris Lackner, Postmedia News
(Make sure to check out other notable quotes.)
[Artwork: Daniel Craig, from Cowboys & Aliens]
Read More

| Postmedia News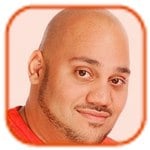 Posted by Andru Edwards Categories: Apple, Home Entertainment, Movies, Software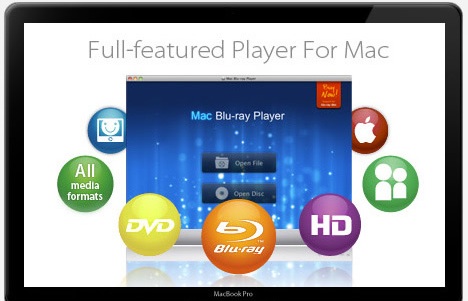 OS X users have been waiting for years for the priviledge of being able to play their Blu-ray discs on their Mac computers, and the day has finally arrived where they can. Sort of. You see, Apple has not officially built Blu-ray playback into OS X Lion or anything like that, instead the magic comes from a company called Macgo. Their new software, called "Mac Blu-ray Player" of all things, is what is used to view the discs. However, you'll need your own Mac-compatible internal or external Blu-ray drive, since that isn't a first-party option on Macs yet, and we doubt if it will ever be.
Read More

| Macgo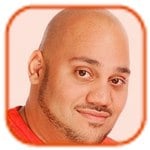 Posted by Andru Edwards Categories: Movies, Videos
I submit to you, the lobby scene from The Matrix. The original score has been stripped away, and replaced by an a capella re-enactment, including gun sound effects. Enjoy.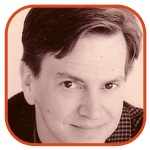 Posted by Tom Mason Categories: Editorials, Movies, DC Comics
Admit it, ever since Warner Bros. announced the possibility that Jack Black was going to take DC Comics Green Lantern and give it that Nacho Libre feel, you've wanted to see a green man fly.
I did too, but I was a little surprised by what was in the film once Jack dropped out and muscular heartthrob Ryan Reynolds jumped into the CG tights. Here then are the Top 10 Surprises awaiting you in Green Lantern.
10. Due to product placement deal, Green Lantern now referred to as "Coleman Green Lantern"
9. Green makes everyone's ass look big
8. Oa has a Starbucks and a McDonald's
7. Next Green Lantern chosen by internet vote
6. Did anyone tell Hal that most of his new friends are CGI?
Click to continue reading Top 10 Surprises in Green Lantern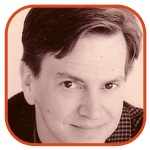 Posted by Tom Mason Categories: Editorials, Movies, Marvel Comics
I don't collect movie posters, but I could easily make this one my first.
[Artwork: Captain America movie poster, © Marvel Comics]
Read More

| Cap Poster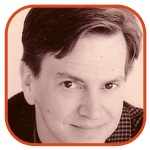 Posted by Tom Mason Categories: Editorials, Movies, Reviews, Marvel Comics
We've all seen Marvel Comics' X-Men First Class by now, right?
And if you haven't, then you're hardly a fan worthy of our time. Go. Now. See it.
Despite the film's soft opening, you can bet they'll make more. I saw it, will no doubt see it again.
As you watch the film, maybe you'll have some of the same thoughts that I did. I walked away with 10 observations about the movie - see if they match your own:
10. January Jones will be getting offers from Playboy (now) and Wizard World (5 years from now)
9. Sequel: X-Men: Gym Class
8. Finally! We can talk about something other than DC Comics' reboot
7. You say Magneto, I say tomato
Click to continue reading Top 10 Observations From X-Men: First Class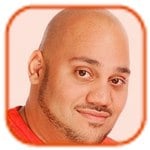 Posted by Andru Edwards Categories: Hot Deals, Movies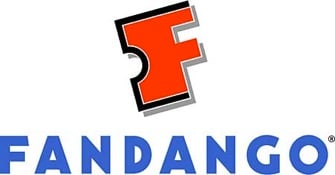 The summer blockbuster movie season is upon us, what with Super 8 opening this weekend and all. Since movie theaters are pretty much a rip-off these days (although, haven't people been saying that for, like, 15 years now?), it's always nice to have a deal. Today LivingSocial is featuring a national deal where you can get two Fandango movies tickets for $9, making a trip for two to the local theater just $4.50 each. Not bad, right? Hit the link to grab it, you've got less than a day left if you wanna buy it.
Read More

| LivingSocial

© Gear Live Inc. – User-posted content, unless source is quoted, is licensed under a Creative Commons Public Domain License. Gear Live graphics, logos, designs, page headers, button icons, videos, articles, blogs, forums, scripts and other service names are the trademarks of Gear Live Inc.