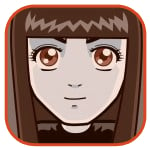 Posted by Sheila Franklin Categories: Design, HDTV, Home Entertainment, Movies,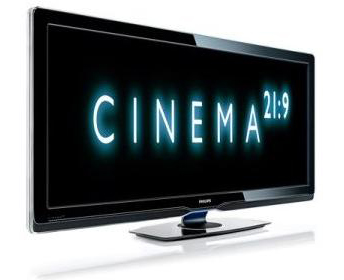 Philips is in the midst of developing a 56-inch LCD TV with a 21:9 aspect ratio. The Cinema is supposed to be more like a film screen, which is always a good thing. The TV will feature the company's Ambilight bordered technology. Unfortunately, unless you are in Germany, Belgium, France or the UK, the wait may be a long one. Philips is hoping to release their new creation this spring, far enough away to start stockpiling microwave popcorn and Raisinettes.
Read More

| Newlaunches


Posted by Alex Lifschitz Categories: Action, Fighting, Portable/Mobile, PSP, Release Dates,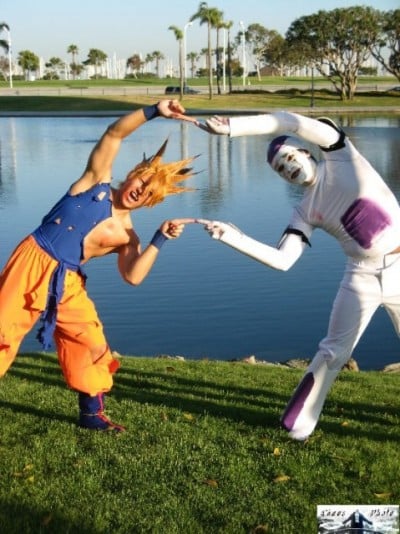 For those of you who haven't been following Hollywood's latest attempt to make movies out of franchises it knows nothing about, Dragonball: Evolution is a live action movie based on the manga/anime of the same name. Well, in a situation eerily similar to the curious case of Street Fighter: The Movie: The Game (in which we all got to live out our fantasies of controlling a pixelated Jean Claude Van Damme), it looks like a game adaptation is coming to the PSP in April.
To satisfy the level of abstraction requisite for this kind of thing, Yamcha will be playable as a friendly panda, who fights against Cell, who will be voiced by that dude who put his snot in everything on The Real World a few years back. Brought to you by guys who haven't watched cartoons since the Carter administration.
Hit up Joystiq for more pictures.
(Picture courtesy of Cosplay.com)
Read More

| Joystiq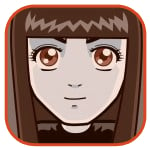 Posted by Sheila Franklin Categories: HDTV, Home Entertainment, Internet, Movies,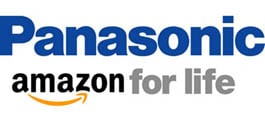 Watch out, Netflix, you have some competition. Panasonic has now announced that it is teaming with Amazon Video On Demand on their 2009 VIERA CAST enabled HDTVs and Blu-ray products. Grab yourself one and you will have access to over 40,000 titles. In addition, you can get YouTube, Picasa, Bloomberg News and weather. We have to admit we like VOD as they often have some freebies and that is a good thing. Look for the new VIERA CAST early this year.
Read More

| Akihabara News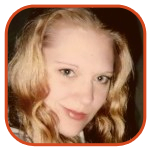 Posted by K.C. Morgan Categories: Movies, Music, Child Stars, Where Are They Now?,
"I want to do all the things that will make me feel fulfilled. But whenever I do those things, people think it's a press stunt or something." This was only one of many things Lindsay Lohan said to Lauren Hutton in her new piece with Interview Magazine. The cover shows Linds making a weird face, and the interview itself is supposed to offer a more intimate look at Lohan.
However, she spends most of her time complaining about the paps. "You know, my car accident that I got into, where I got my first charge, I wouldn't have been speeding up like I was if I didn't have people shoving cameras in my windows," she explained.
So…why not just drop out of the biz entirely? In later comments, Lindsay offered a little insight into her own goals. "I wanted to be a movie star," she admitted. "But, movie stars are not what they used to be." Sister, you're preachin' to the choir on that one.
"I work just as hard as any other actress around my age," Lindsay said, "but I just don't get the opportunities that they get because people are so distracted by the mess that I created in my life."
Read More

| Interview Magazine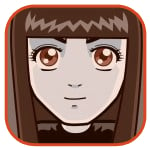 Posted by Sheila Franklin Categories: HDTV, Home Entertainment, Movies,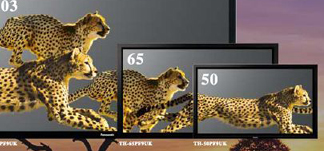 You will still need some glasses, but Panasonic will be offering a 103-inch Plasma 3DTV and Blu-ray disc player that will deliver 1930x1080p high def. The company says that they put 2 sets of HD images onto one disc and have a way to record, decode and playback the images. The glasses themselves are synchronized shutters instead of those cheapy ones you used to watch Captain Eeo way back at Disneyland. Okay, but we bet they will still be nerdy and prices will be expensive plus.
Read More

| fav.or.it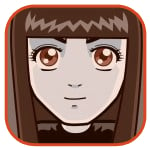 Posted by Sheila Franklin Categories: Home Entertainment, Internet,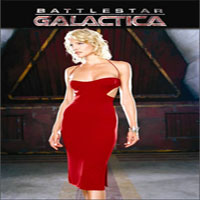 A new start-up is promoting personalized video messages from your fave celeb. At Live Autographs you tell him/her what you would like to ask or say to another as a gift. You receive a video, autographed memorabilia verified by a security-encrypted barcode and a free video download. Prices start at $149 from participants like William Shatner, Dave Navarro, Hulk Hogan, Tricia Helfer and many of the cast of "Lost." You had better be quick about it though, as they reach a certain limit and sell out. We think Captain Kirk is the first casualty as we tested the system and were denied his services.
Read More

| LiveAutographs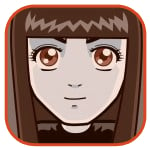 Posted by Sheila Franklin Categories: Movies, Music, Portable Audio / Video, Video Games,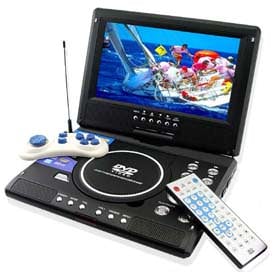 Chinavasion has a portable DVD player with TV that will handle most disc formats. It has a 9-inch LCD swivel screen, an analog TV tuner, and SD and USB card slots. It also features an 8 bit Nintendo emulator and gamepad, can display photos and play music. The 251 x 42 x 195mm device comes in black, has 2.5 hours of viewing per battery charge and comes at a $133.50 price.
Read More

| Chinavasion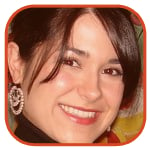 Posted by Katie Gutierrez Painter Categories: Celebrities, Editorials, Entertainment, Fashion, Humor,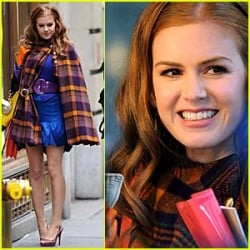 I consider myself to be a fairly selective reader—so much so that a few years ago, my former English professor mom called me a "literary snob." I was insulted for a second before I realized that she was absolutely right. I've sneered at The DaVinci Code, sniffed at Twilight, and made endless fun of most of the other crap we call genre fiction. But here's a guilty little secret: I'm kind of into the Shopaholic series by Sophie Kinsella… Okay, I adore the Shopaholic series by Sophie Kinsella. It's bubbly, charming, its ridiculous heroine, Becky Bloomwood, the vicarious shopping experience, and the hilarious situations that arise from a simple desire to buy, buy, buy!... those books get me every time. So perhaps you'll understand my excitement when I found out that the Confessions of a Shopaholic movie, starring Isla Fisher, hits theaters on February 13!
I just watched the trailer, which you can find here, and I have to say that I have mixed feelings. Firstly, as every Shopaholic fan knows, Becky Bloomwood is British. She lives in England, in "trendy Fulham," as her dorky boss at Successful Saving magazine likes to joke. Secondly—and I know this goes with the territory of every screen-adapted novel—that is not how I pictured Becky; I think I'd know if the character was a stunning redhead. And last, but certainly not least, it seems like they've Frankensteined the entire story! I know I'm revealing myself to be a total nerd at this point—I hereby resign my rights to jeer at sci-fi freaks…yeah, okay, not really—but look: There's no fashion magazine involved in the book. No hugely popular column, just a recurring segment on the British TV show, Morning Coffee . And Luke Brandon has nothing to do with the Finnish fiasco. Am I asking too much of Hollywood to stick to the already-fine story?
... On the upside, the movie still looks really cute. :cheese: But rest assured, my husband will catch me chortling out loud, hot pink novel in hand—again—before I stalk ticket counters next month; like the literary snob I am, I want to be able to comment afterward on all the ways the book kicked the movie's arse.
What do you think of the trailer?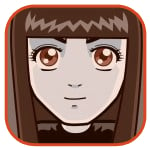 Posted by Sheila Franklin Categories: Misc. Tech, Movies, PC / Laptop, USB,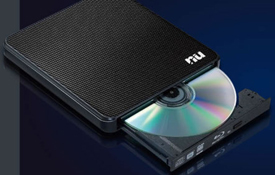 Taiwan's NU EBC 100 is said to be the slimmest Blu-ray combination external drive with 8X DVD writer and 2X Blu-ray ROM. It is plug and play with its USB 2.0 interface but also comes with power adapter. At a size of 155 x 141 x 17.6mm and weight of 400g, it automatically adjusts writing speed to minimize error of low quality during high-speed recording. It also prevents under run errors and stabilizes while writing. No availability or price has been announced at this point.
Read More

| Fareast Gizmos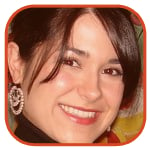 Posted by Katie Gutierrez Painter Categories: Advice, Celebrities, Editorials, Entertainment, Fashion, Health, Parenting,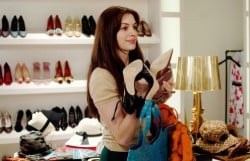 Now, clearly I love the beauty and fashion industry. I delight in it. But this wasn't always the case. Back in high school, I was the girl who took pride in arriving to class with her hair in a messy wet bun, wearing only lip balm and a snug t-shirt with drawstring pants. Vans were my footwear staple. I considered myself independent, a little bohemian, and I looked scornfully at the girls with smoky eyes and straightened hair. There was also, I'll admit, a little bit of envy. In their fashion, their stilettos that clacked across the beige tiled hallways, those girls had what I didn't: sex appeal.
Last night, I watched The Devil Wears Prada with my 12-year-old stepdaughter. She is uncommonly beautiful, with no trace of the awkwardness I suffered at her age. She is smart, perceptive, and a budding fashionista. (The night before, she'd killed thirty minutes by trying on half a dozen pairs of my shoes, then texting all her friends back in Seattle about her newfound love for high-heeled boots.) But as we watched Prada, she'd declare, "Ugh! I have such a big butt!" or "Look at all this baby-flab over my hips! You don't have any of that!" or "I'm confused. How come my thighs touch when I'm standing up? That's not right, is it?"
Click to continue reading When Should We Start Worrying About Beauty?
© Gear Live Inc. – User-posted content, unless source is quoted, is licensed under a Creative Commons Public Domain License. Gear Live graphics, logos, designs, page headers, button icons, videos, articles, blogs, forums, scripts and other service names are the trademarks of Gear Live Inc.