Want to work for the vast Disney empire? And for the team that made Toy Story, Up and the upcoming Brave?
Pixar is hiring some folks for their Emeryville offices and while some of them aren't exactly making comic books, people with comic book skills might be right for them.
One is Character Sketch Artist where you'll be developing drawings that "explore the visual look of a film." This includes characters, objects, sets, backdrops, all that stuff and from all angles.
Another is Story Artist where based on written/verbal descriptions from the Director (or Head of Story) you'll "create quick thumbnail sketches through to finished detailed storyboard panels," perform background research and illustrate script pages, coming up with story ideas yourself.
Click to continue reading Comic Book Jobs: Pixar
Read More

| Pixar Jobs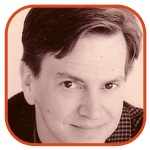 Posted by Tom Mason Categories: Editorials, Movies, Marvel Comics
So... this is happening: The Avengers is killing it at the overseas box office.
Those lucky overseasers got it first and they're filling up the Marvel treasure chest with a whopping $185 million so far.
Rolling Stone reports that the movie "has it all. And then some."
Click to continue reading The Avengers Overseas: Breaking Box Office Records
"The investigation becomes a sort of dark scavenger hunt, shot by director James McTeigue with the stylized comic-book artificiality that characterized his V for Vendetta; indeed, The Raven seems as if it would be more comfortable as a graphic novel than as a movie."

-- Jay Stone, Movie Critic
Be sure to check out our other notable quotes!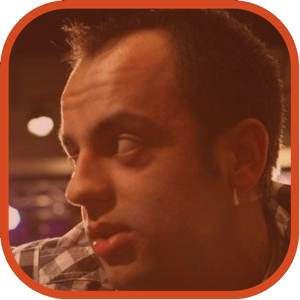 Posted by Andrey Malskiy Categories: Movies, Transportation, Videos
If you're planning on seeing Marvel's next blockbuster hit, The Avengers, get ready to see some movie magic. No, we're not talking about the fight scenes and endless CGI effects, we're talking about the cars featured in the movie—the Acura NSX to be exact.
Like any lead-footed gear-head, we were stoked that Acura was planning on bring the car back into production. The NSX is due to arrive somewhere around 2015, but if you've looked at any calendar lately, it reads 2012. So how could Marvel get its hands on a car that's not out yet, or no where near production ready? We'll, let's just say it took some work and creativity. Check out the video to see how it all came to be.
Click to continue reading Acura NSX Roadster featured in 'The Avengers' before production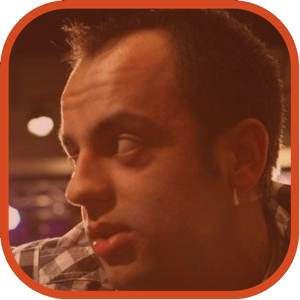 Posted by Andrey Malskiy Categories: Corporate News, Google, Handhelds, Home Entertainment, Movies
These days, many people have multiple cloud-connected devices. A smartphone, a tablet, a computer or two...the list goes on. The trouble is getting all these items to sync and communicate with each other. Apple's been trying to solve that for its own devices with iCloud, and now Google die-hards are in luck as well. Google has combined all of its various online stores and marketplaces (Google Music, Android Market, Google eBookstore, etc.) into one service called Google Play.
To kick off Google Play, Google is offering select full albums at 25 cents each, movie rentals at 99 cents, popular apps at 49 cents, and many books for $2.99 in its "7 Days to Play" sale. Apart from the sale, Google Play offers Google users to store up to 20,000 songs for free and allows them to access their music remotely from the cloud. For those that just can't wait to get to the nearest RedBox, you're also able to download new releases via Google Play. You also have the option to rent thousands of moives and HD titles at your leisure. And don't forget that you can browse the largest selection of eBooks. The video above explains it all.
Read More

| Google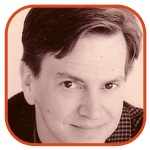 Posted by Tom Mason Categories: Editorials, Movies, Marvel Comics
So I'm watching the trailer for the new Ghost Rider movie, Ghost Rider: Spirit of Vengeance with Nic ("I'll do anything!") Cage and it dawns on me.
Nowhere in the trailer is there a mention of Marvel Comics. No attempt to tie it into the Marvel Universe.
No mention that it's from the company that brought you Captain America, Iron Man and Fantastic Four. There's a Marvel Knights logo that flashes oh-so-briefly onscreen at the beginning but that's hardly the same.
Even the homepage for the Sony release doesn't play up the Marvel connection.
It's just a movie about a biker with a flaming head. Trying to help a woman and her little boy.
The same plot as Jean-Claude Van Damme's Nowhere To Run and dozens of other movies.
Click to continue reading Ghost Rider: Spirit Of Vengeance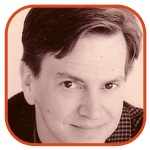 Posted by Tom Mason Categories: Editorials, Movies, Independent
This was posted by WaRP Graphics employee "Wendy Masque," on Elfquest's official Facebook page:
"After close to four years of suspense - and longer than four years of your much-appreciated interest and support - the word has come down from Warner Bros. And the word is 'no.' Their simple explanation is that they don't want to compete with The Hobbit. This was a possibility, among several, that we were prepared for. It is a relief, at last, to know."
Sad news for fans.
Movie studios make similarly-themed competing movies all the time (Armageddon and Deep Impact, anyone?) so that can't be the real reason. In fact, it sounds like movie studio bs.
Click to continue reading ElfQuest Movie: No Go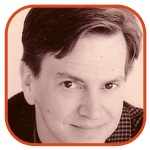 Posted by Tom Mason Categories: Editorials, Movies, Video Games
Economics professors and Psych teachers are no longer needed. Full Sail University, "an innovative educational leader" located just outside of Orlando, FL is accepting applications for a new teaching position: "Course Director of Developing New Worlds position in its Creative Writing Bachelor of Fine Arts Degree Program."
And what's a Course Director then?
"Course Directors are instructors who ensure excellence in teaching skills and classroom content. They develop curriculum, teach, and oversee the integrity of their classes."
But what's all that about "Developing New Worlds"?
Click to continue reading Comic Book Jobs: Course Director
Read More

| Full Sail University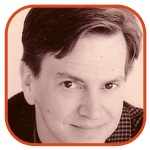 Posted by Tom Mason Categories: Editorials
"I had also the advantage of a movie sale of my first book (Strangers On A Train) to Alfred Hitchcock, though for a sum so small no one believes it when I quote it, so I won't here. My life was all right for about a year and a half; I went to Europe in a modest way, and began a second book on a freighter on the way back. But the going was very rough for three years after that; I did not have the comforts I had grown used to while doing hack work..."
From Plotting And Writing Suspense Fiction by Patricia Highsmith (1966).
Hack work? While it's not often discussed, before Strangers On A Train propelled her career as a novelist, Highsmith used to write comic books back in the 1940s sweatshop days.
Click to continue reading Quote Of The Day: Patricia Highsmith
The Adventures of Tintin won the Golden Globe award for Best Animated Feature Film.
You know who didn't get thanked in Steven Spielberg's acceptance speech for Tintin at the award ceremony Sunday night? The guy who created Tintin: Herge.
Spielberg did say that Hollywood gave him (and Peter Jackson) a chance to turn this "80 year old series of wonderful books into a motion picture."
It's hard to be too critical. He had less than a minute to thank people and it probably is prudent politically, socially and financially to thank the people who actually greenlight movies first.
But it would've been nice of him to slip in a little Herge mention with all the bankers and executives.
[Artwork: Tintin by Herge]
Read More

| Spielberg's Speech

© Gear Live Inc. – User-posted content, unless source is quoted, is licensed under a Creative Commons Public Domain License. Gear Live graphics, logos, designs, page headers, button icons, videos, articles, blogs, forums, scripts and other service names are the trademarks of Gear Live Inc.