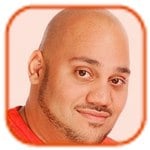 Posted by Andru Edwards Categories: Culture, Mods/Hacks, Nintendo, Nintendo Gamecube,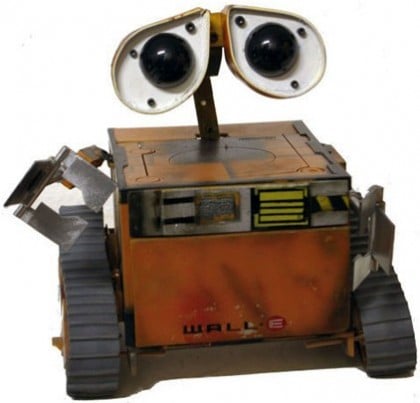 Allow us to introduce you to what just might be the cutest case mod we've ever seen - a GameCube made to look like WALL-E. We are sure this was no easy feat, what with the usage of acrylic paint, metal, plastic, and even plexiglass. If you haven't heard, WALL-E is the star of the next Pixar film, WALL-E. Yeah, we know. Anyhow, the little robot was cute enough in the movie's trailer - even more so in GameCube form. We knew Nintendo's little-box-that-could still had some sort of value left in it.
Read More

|
Bit-Tech forums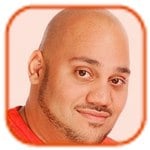 Posted by Andru Edwards Categories: Full Episodes, Gizmatic, Features, Mods / Hacks, PC / Laptop, Podcasts, Software, Videocasts,
The second in our series of Asus Eee PC how-to videos, this episode features instructions on how to activate the Eee PC's hidden Full Desktop Mode, a power-user mode featuring a launcher similar to the Start menu from Windows. Additionally, Nate True demonstrates how to activate Beryl, a 3d desktop effect engine that adds stunning visual effects to your desktop, including windows that stretch and wobble like Jell-O when you move them around and a rotating desktop cube display.
The process to install and activate Beryl is a bit involved, though the results are quite worth it. Check out the video for the details - and as promised, here are the two long lines so you can copy and paste them to your console:
To authorize the community Eee PC repository:
curl http://download.tuxfamily.org/eeepcrepos/key.asc | sudo apt-key add -
Remember the trailing hyphen (-) IS required. To authorize the Beryl repository:
curl http://debian.beryl-project.org/root@lupine.me.uk.gpg | sudo apt-key add -
Again, the ending hyphen (-) is required. We have a few more Eee PC hacks on the way, so be sure you are subscribed so you don't miss any.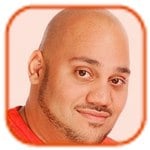 Posted by Andru Edwards Categories: Hack Attack, Short Bytes, Features, Handhelds, Mods / Hacks, PC / Laptop, Podcasts, Videocasts,
The Asus Eee PC is an amazing little wonder of a device. However, unless you buy the 8G version, your little Linux mobile laptop isn't fully powered. Luckily, getting inside the Eee PC is not much of a challenge at all, and adding in some extra RAM typically works nicely for any computer user. In this episode, Nate True show us how to upgrade the RAM in the Eee PC. All you need is a tiny Philips screwdriver, a 1 or 2 GB RAM module, an Eee PC, and a few minutes of time. Check out the video for the full details, and let us know how it goes if you try it out. Remember, we will have more Eee PC tips and hacks for you soon.

Posted by Lolita Beckwith Categories: Misc. Tech, Mods / Hacks, Portable Audio / Video, USB,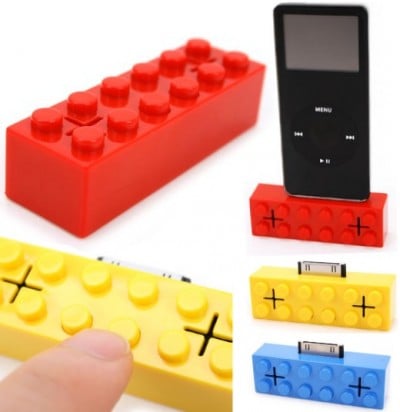 LEGO is that rare toy that's still huge with kids on a totally fun level, and huge with their parents on a totally retro level, witness the LEGO USB drive. Now LEGO has reached the pinnacle of adoration by being transformed into an iPod dock with speakers! What's interesting is that the dock doesn't need external power, so you can use it virtually anywhere, just don't expect ear-shattering volume. Cute. Fun. Retro. Available for approx. $16 USD.
Read More

| 10 x 10 via Gizmodo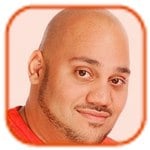 Posted by Andru Edwards Categories: Hack Attack, Short Bytes, Apple, Cell Phones, Features, Mods / Hacks, Podcasts, Portable Audio / Video, Software, Videocasts, Videos,
Okay, we know that since Apple released the iPhone, you've all been wanting to modify it to do your bidding. Over on the OS X side of things, we have iFuntastic, which provides a slick GUI interface for modding your device. New to the Windows side of things is iBrickr. iBrickr is the Windows application that makes it dead simple to modify your iPhone, add and manage custom ringtones, and install third-party applications. We give you a full tutorial of how it all works in this episode.
Read More

| iBrickr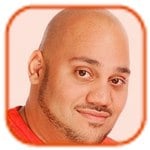 Posted by Andru Edwards Categories: Apple, Cell Phones, Design, Handhelds, Mods / Hacks, Portable Audio / Video,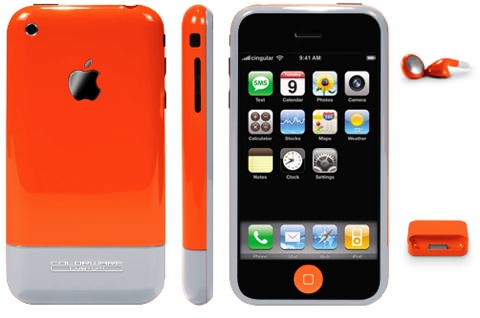 With the iPhone selling as well as it is, we are betting there are plenty of opportunities for people to get theirs mixed up with that of someone elses. After all, do you really want to turn it on and verify that the wallpaper on any iPhone you happen to grab really is your bulldog in his pink tutu? This is why we are intrigued by ColorWare's latest addition to their custom paint services; that being for the iPhone. While it isn't the cheapest thing in the world (but really - is anything involving the iPhone cheap?), we know from first-hand experience that ColorWare's work is pretty darn impressive - just check out the paint job they did for our 3G iPod back in the day. To get a painted iPhone in your hands, you can take advantage of one of three options - you can pay them $149 USD and mail in your iPhone and they will do it up nice and send it back, or you can just purchase a brand new iPhone from them, which they will then paint and send to you. That runs $649 USD for a 4GB model, and $749 for an 8GB version.
Read More

| Colorware


Posted by Lolita Beckwith Categories: Misc. Tech, Mods / Hacks,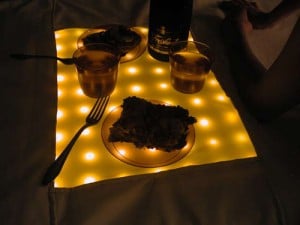 We at Gear Live rarely cater to the craftsy, DIY, "Maker Faire"-types (you know who you are), so here's a little something for you: The LED Picnic Blanket. It's a water-resistant blanket that glows with romantic lights, perfect for an evening date with that special someone. Plus, it has a hard center, so that sangria won't spill all over the grass and ruin the mood. Being more gadgety than craftsy, we wish we could just buy this blanket, but until someone patents it, click below to learn how to make it.
Read More

| Instructables via Craftzine

Posted by Chris Pereira Categories: Action, Activision, Adventure, CAPCOM, Corporate News, Driving, E3, Electronic Arts, First Person Shooters, Hardware, Internet, LucasArts, MMORPG, Mods/Hacks, Music, PlayStation 2, PlayStation 3, PSP, Release Dates, Role Playing Games, SEGA, Sony, Special Editions, Sports, Trailers, Ubisoft,
I'm going to come right out and say it: I'm coming away from Sony's presentation more impressed than I was either Nintendo's or Microsoft's. They were very straightforward and showed exactly what we all wanted to see: the games.
In fact, this was one of the more impressive E3 press conferences in recent memory – check inside to find out why.
Click to continue reading E3 2007: Sony's Press Conference Recap And Impressions
Posted by Michael Cardiff Categories: Accessories, Mods/Hacks, PlayStation 3, Release Dates,
IGN.com has got the first pics of the upcoming Air Flow Cooler for PS3, by Pelican, and it's looking like a nice, unobtrusive peripheral for those that want to keep your PS3 extra cool. While I haven't heard too many reports of overheating PS3's, IGN claims to have gotten warnings about console temperatures during Blu-Ray playback, so we'll take their word for it.
The PS3 Air Flow Cooler by Pelican will feature the same slick lines as the console itself, comes with it's own AC adaptor (BOOO! There goes another outlet.), and uses so-called "Auto Thermo Sensing Technology" to regulate the fan speeds. We're guessing that last one means it has some sort of thermometer built-in. The item looks nice enough… the only disadvantage I can see is taking up extra height for those of you that keep your PS3 standin' tall. Of course, if you've got a PS3, space for game consoles probably isn't of concern anyway (sorry, I couldn't resist!). The cooler will be released in the "next few weeks" and retail for around $30 - not a bad investment considering that it may help your $600 console last a lot longer.
Read More

| IGN.com


Posted by Lolita Beckwith Categories: Mods / Hacks, Transportation,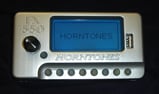 We live in a society that loves to customize it's cell phones and cars. Well the folks at Horntones have ingeniously taken that notion a step further: in April look for the Horntones FX-550, a clever $150 USD device that lets you to customize the sound of your horn using almost any standard audio file. The dashboard-mounted device stores hundreds of different sounds; some are pre-loaded, and more can be downloaded from Horntones.com. Here's the fun but scary part: you can create your own tones in MP3 or WAV format. Yes, you can have any sound or song clip as your horn, whether it's naughty, nice or just flat-out obnoxious. A USB thumb drive transfers the sounds from your computer to the player, which never has to leave your car. You can even create your own themes, utilizing the 8 preset buttons on the player. Could be fun, or a complete nightmare on the roads if this actually catches on.
Read More

| Horntones via Gizmag
© Gear Live Inc. – User-posted content, unless source is quoted, is licensed under a Creative Commons Public Domain License. Gear Live graphics, logos, designs, page headers, button icons, videos, articles, blogs, forums, scripts and other service names are the trademarks of Gear Live Inc.