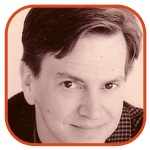 Posted by Tom Mason Categories: Conventions, Editorials
In the world of comic books, there are writers, artists, colorists, letterers and editors. But don't be discouraged if you lack those skills - there's always work for anyone with a good personality and a hard body hard enough to fit into a tight-fitting costume, especially during convention season.
Comic Con International in San Diego is the biggest U.S. convention and this year it's being held from July 11-15th. Already the ads are popping up on Craigslist for models, cosplayers, costume performers, booth babes and my favorite: "Brand Ambassador."
Let's check out some of them:
Reality star and KISS frontman Gene Simmons wants male and female cosplayers for the con to appear as Dominatrix and Zipper.
GMR Marketing is having a gaming promotion at the con and they need 2 brand ambassadors with gaming experience.
Here's a company looking for models for the con: $70/hour.
Click to continue reading Comic Book Jobs: Comic Con International Edition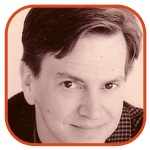 Posted by Tom Mason Categories: Conventions, Editorials, Movies
Regular readers know how much I love the Craigslist, especially when it comes to looking for jobs in the industry. You never know what you'll find! Let's take a peek...
Superfans are wanted for a live comedy show in New York called Geeking Out!
A talent agency is looking for models to appear at Comic Con International, $16-25/hour. Expect to see a few ads like this as the con quickly approaches.
Click to continue reading Comic Book Jobs: Checking Out Craigslist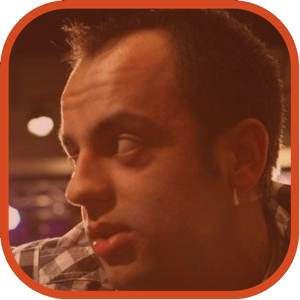 Posted by Andrey Malskiy Categories: Misc. Tech, Transportation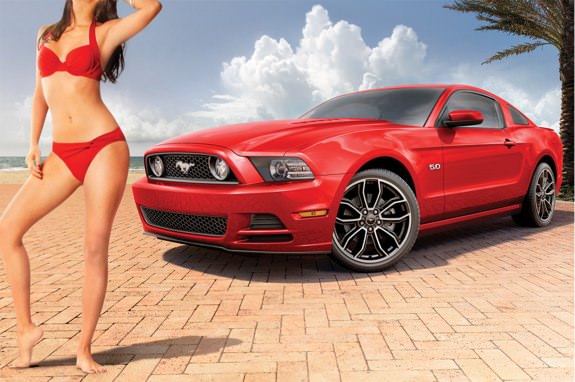 We're always fan of interesting marketing technics, but this one takes that cake. Ford has unleashed a series of marking campaigns in this years Sports Illustrated Swimsuit magazine that feature the sexy Mustang in different colors alongside one beautiful model in a matching swimsuit. The model, Dalena Henriques, never shows her face, but it credited in each ad.
A quick Google search for Dalena Henriques brings up DalenaHenriques.com, no surprise there. The thing is, when you visit the site, every photo in her portfolio features her with the Mustang, with no face revealed. It then becomes obvious--Ford created a fake supermodel (and yes, they credited her as a "supermodel") of their own as an additional means to generate buzz.
Read More

| Adweek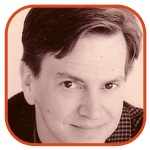 Posted by Tom Mason Categories: Editorials, Independent
It's time to visit my favorite place that isn't in front of the TV: Craigslist. Let's see who's hiring:
Heroic Publishing in Long Beach, California is looking for an assistant for a couple of days each week.
A female model is needed for a superhero photo shoot "for a comic book project for class."
A live-action comic book movie needs an actor to play the villain. "Any stage fighting, martial arts, and certainly any acting background is preferential but not absolutely necessary."
1821 Comics in Los Angeles is on the hunt for interns. They're doing the Romeo And Juliet: The War graphic novel with Stan Lee.
A "Comic Book Group" based in New York is looking for the full run of comic book freelancers: pencillers, inkers, colorists, letterers.
Good luck, job seekers!
[Artwork: Abiding Perdition from 1821 Studios]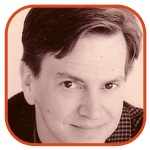 Posted by Tom Mason Categories: Editorials, Wizard Entertainment
Comic books are popular all over the world, and so, it seems, are comic book jobs. Let's travel:

In Durban City, South Africa, an art team developing an African tribal comic book and they're looking for "African women to pose for stock photos for it." The twist? It's for a Canadian comic book. Go figure.

In Mumbai, India, ACK Media (Amar Chitra Katha Pvt. Ltd.) is looking for a Senior Manager Business and Channel Development person. Your main job would be to "develop new channels (e.g., malls, SMS ordering, in flight magazines) for selling our comics, books, DVDs, soft toys and other products."

If that doesn't work for you, they're also looking for: Senior Finance Manager, Senior Manager Marketing and Strategic Alliances, Product Manager, and a Human Resource Manager.
Click to continue reading Comic Book Jobs: All Over The World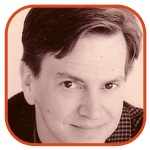 Posted by Tom Mason Categories: Editorials, DC Comics, Marvel Comics
Comic book artist Mike Mayhew (who works for both DC and Marvel) has landed himself "a gig from a major comics publisher." Since he uses photo-reference to help him achieve the photo-realistic look of his art, he's looking for "many models to portray dramatic scenes in a mainstream comic book. All ages, races, and types will be considered."

It's an extended assignment and a paid gig and he's looking to start shooting at his studio in Glendale, CA right now. The photos "are merely reference for my art and will not be reproduced."

You can find samples of Mayhew's work at his website.

Good luck, models!

[Artwork: Namor #5 cover by Mayhew, © Marvel Characters]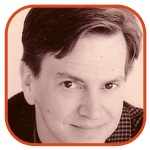 Posted by Tom Mason Categories: Conventions, Editorials
There are several odd jobs up on Craigslist this week. Let's take a look.

If you can translate Korean into English, there's a comic book company in Queens, NY that would like to hear from you. They're paying by the book.

If you don't have any second language skills, maybe you're good with a needle and thread? Strictly Underground is a Chicago-based comic book company and they want a costume made for their superheroine Prodigy. They've already got the gorgeous model lined up - you just have to dress her up so she can parade around town.

A local business in Long Beach is looking for some female cosplayers - and the ad says you only have to be "moderately attractive" - to pass out fliers near the convention center during the Long Beach Comic Con. You have to provide your own costume, though.
Click to continue reading Comic Book Jobs: Checking Out Craigslist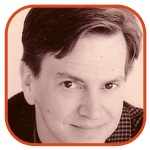 Posted by Tom Mason Categories: Editorials
I love the craigslist when it comes to job-hunting. There's always something off-the-beaten path that can be discovered. Maybe it's a job you've never thought of, or somebody just looking for someone to finish their book ("it's all written, I just need someone to add in the characters and the plot and the structure"), but one thing's for sure: it's rarely a dull surfing experience.
Take this job, for example. Do you like to dress up? Do you understand the rules of cosplay for cash? There's a company looking for "a superhero comic book character to represent our character for our company: think the Verizon guy, think Ronald McDonald, think Jack from Jack In The Box."
Click to continue reading Comic Book Jobs: Checking Out Craigslist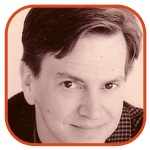 Posted by Tom Mason Categories: Conventions, Editorials, Movies
Are you hot? Are you in "great shape" and will you look "good in a catsuit?" Oh, and are you a woman? If you answered "yes" to those three Q's, the Montreal Comiccon 2010, "a trade show dedicated to comic books, manga, sci-fi and horror," is looking for 5 models just like you.
They're assembling an "Action Team" of charming female superheroes, "dressed in Lara Croft-inspired costumes (black catsuits, utility belts and weapons!)"
If you fit the costume and the costume fits you, you'll be working on both Saturday and Sunday, September 11-12, 2010. Your job will be to "walk around the trade show, interact with guests, create ambiance and pose for pictures."
The Action Team will also act as leggy information booths, carrying "maps and programs of the trade show" and be ready to "answer random questions from visitors," a lot of which will be: "Are you single?", "Is your name really Lara?", "How'd you like to raid my tomb (snicker, snort)?"
Click to continue reading Comic Book Jobs: Who's Hiring? Montreal ComicCon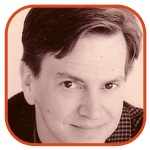 Posted by Tom Mason Categories: Editorials, Marvel Comics
Everyone loves a good job, and people without a job would just like one. I can't guarantee that any of these jobs are good, bad or fun, but I can see one thing for certain: they are jobs. Let the hunt begin!
Marvel Comics: If you can tell the difference between the Fantastic Four and the Howling Commandos and you've got some mad Adobe software skills as well (not just your free Acrobat Reader), then Marvel Comics' New York office could be the place for you. Their digital production department is looking for a graphic designer with experience in comic book or traditional book production. The downside is that it's a temp spot and it only pays $15 an hour, but hey, you'll still be a part of the comic book industry.
Full Moon: Charles Band and the crew behind Full Moon Entertainment's movies like Puppet Master, Demonic Toys, Dollman, and Trancers are looking for an eBay consultant to help them sell off their tons of warehoused material. It's a 1000-piece collection "of rare and valuable items, many of them one of a kind. At this time, the intention is 20 pieces per week. They include giant film posters, original concept and production drawings, paintings, pen and ink comic book art, prototypes for figurines, and autographed items." I worked on some of those Full Moon comics back in the 1990s and if some of the art they're offering is from that era, there are some nice pieces in that collection including early J. H. Williams.
Click to continue reading Comic Book Jobs: Who's Hiring? Marvel, Full Moon and Lego (Sort of)
© Gear Live Inc. – User-posted content, unless source is quoted, is licensed under a Creative Commons Public Domain License. Gear Live graphics, logos, designs, page headers, button icons, videos, articles, blogs, forums, scripts and other service names are the trademarks of Gear Live Inc.