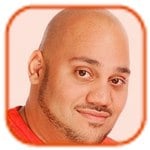 Posted by Andru Edwards Categories: Apple, Internet, PC / Laptop, Software,

We've been hearing from quite a few disgruntled MobileMe subscribers who are wondering what the heck they're supposed to do now that Apple will seemingly be discontinuing the iDisk service with the launch of iCloud. As awesome as iCloud is, we do agree that iDisk is definitely a nice feature, and it's a shame to see it go away. However, Dropbox is a great alternative, and we've actually found that it often works better than iDisk does. You can sign up for free and you'll get 2 GB of space right off the bat. If you want more, you can upgrade...but it certainly doesn't hurt to try it out. Dropbox integrates right into your Finder, similar to iDisk, and gives you updates on syncing across all your devices, plus you can access your files from through the Dropbox mobile apps as well.
Read More

| Dropbox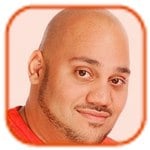 Posted by Andru Edwards Categories: Apple, PC / Laptop, Software,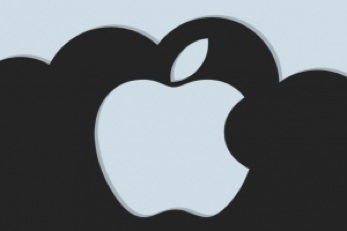 This morning, Apple put out a press release letting the world know that they'll be showing off iOS 5, OS X Lion, and iCloud, their long-awaited cloud service/MobileMe revamp, next week at WWDC. Oddly enough, Apple only went as far as naming iCloud, and called it an "upcoming cloud services offering." Now, we aren't expecting them to go into full detail in a press release, but why even name it at all? We're guessing it's because Apple really wants to set the expectation that WWDC will be focusing on software, softening the blow that will inevitably come when the masses are complaining about the lack of an iPhone 5 hardware reveal. The press release lets us know Apple's WWDC intentions and plans, and sets the expectations accordingly.
WWDC kicks off in six days, and of course, we'll have details of all the announcements as they're made. By the way, the press release also confirms that the incomparable Steve Jobs will be taking the stage at WWDC.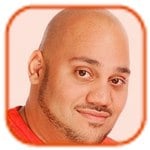 Posted by Andru Edwards Categories: Apple, Corporate News,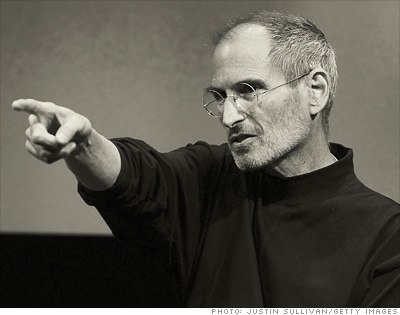 Fortune magazine recently published an in-depth piece on the highly secretive culture and inner workings of Apple. It's in the latest Fortune 500 issue, and isn't yet available freely online, however, you can download it from the Kindle Store for 99 cents to read it on a Kindle, PC, Mac, or any of the smartphone platforms they support (iOS, Android, etc.) For a buck, we'd consider this one a must-read. You get a lot of juicy tidbits about the company, including just how disappointed Steve Jobs was about the horribly botched launch of MobileMe:
According to a participant in the meeting, Jobs walked in, clad in his trademark black mock turtleneck and blue jeans, clasped his hands together and asked a simple question: "Can anyone tell me what MobileMe is supposed to do?" Having received a satisfactory answer, he continued, "So why the **** doesn't it do that?"

For the next half-hour Jobs berated the group. "You've tarnished Apple's reputation," he told them. "You should hate each other for having let each other down."
Harsh, but those are the actions of a man who seemingly doesn't tolerate failure, and aims to exceed expectations. In fact, he doesn't want to ever hear excuses from any of the Apple VP-level employees:
The janitor gets to explain why something went wrong. Senior people do not. "When you're the janitor," Jobs has repeatedly told incoming VPs, "reasons matter." He continues: "Somewhere between the janitor and the CEO, reasons stop mattering." That "Rubicon," he has said, "is crossed when you become a VP."
This is some good stuff, and Fortune has a lot more in the full-length article. If you're at all interested in Apple, either from a consumer standpoint, or just interest in the management style that makes them so unique, give this one a look.
Read More

| Inside Apple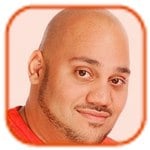 Posted by Andru Edwards Categories: Apple, Rumors, Software,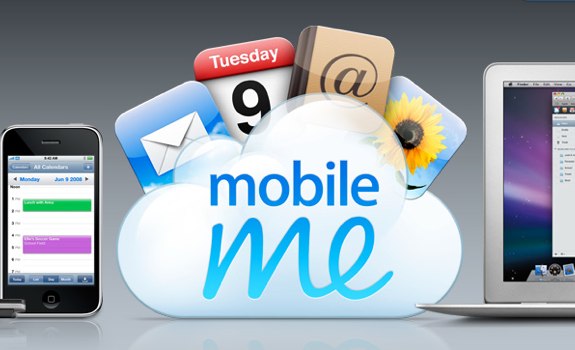 Apple has inexplicably ended two long-offered rebates for MobileMe and iWorks, fueling speculation that it will launch revamped versions of both software suites any day now.
"The 'Buy a Mac and Save $30 on iWork' and 'Buy a Mac or iPad and Save $30 on MobileMe' promotions will both end on April 18, 2011. Resellers must remove any reference to these promotions by close of business on that date," Apple wrote in an alleged letter to resellers obtained by 9to5Mac.
You can still download a free 60-day trial of MobileMe or pay $99 for the annual subscription; iWork is free for 30 days and $79 to purchase thereafter.
Apple MobileMe remotely stores your files and photos, and pushes email and calendar updates to your iOS device or Mac desktop. It launched in 2000 and was last updated in 2008 during Apple's Worldwide Developers Conference (WWDC), held every June.
In December 2010, an Apple fan emailed Steve Jobs to complain about MobileMe, and Jobs reportedly replied, "Yes, it will get a lot better in 2011."
Click to continue reading Apple ending rebates on MobileMe and iWork, updates to follow?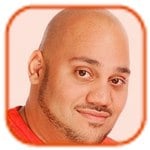 Posted by Andru Edwards Categories: Cell Phones, Corporate News, Music, Storage,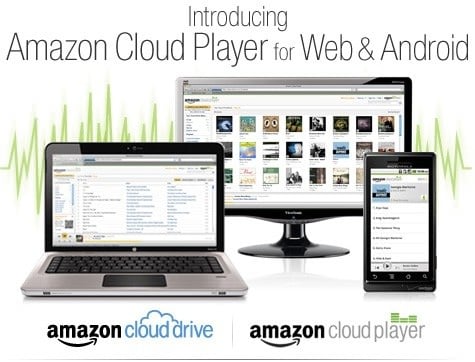 Amazon unveiled its new cloud-based music service today, which will provide users with up to 5GB of free, online music storage.
The company is offering Amazon Cloud Drive, Amazon Cloud Player for Web, and Amazon Cloud Player for Android, all of which will let users upload their music collections to the cloud and access those songs on Android phones and tablets, as well as the PC and Mac.
No word on an iOS version, but Amazon recently launched an Amazon Appstore, so it's focus at the moment is likely on the Google-owned platform.
Amazon will provide users with 5GB of free storage. Those who purchase an album via Amazon's MP3 store will get 20GB of free storage for one year; albums purchased via Amazon MP3 are automatically added to Amazon's cloud service and do not count against a user's storage quota. Additional storage plans start at $20 per year, Amazon said.
Users can upload songs in AAC or MP3 formats, and can select certain songs, artists, or albums, or just upload the entire music library.
"The launch of Cloud Drive, Cloud Player for Web and Cloud Player for Android eliminates the need for constant software updates as well as the use of thumb drives and cables to move and manage music," Bill Carr, vice president of Movies and Music at Amazon, said in a statement.
Click to continue reading Amazon Cloud Player streams your music to your computer and Android device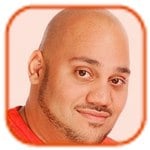 Posted by Andru Edwards Categories: Apple, Internet, Rumors,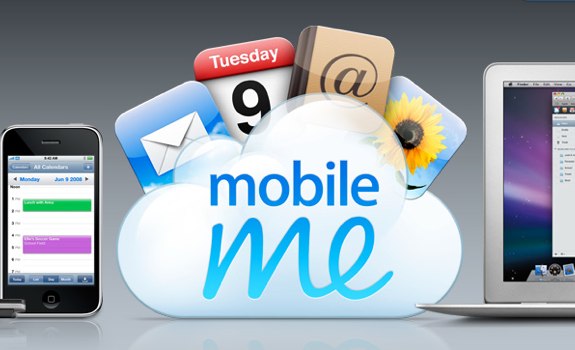 Rumor has it, Apple is planning to launch a revamped version of its MobileMe service next month, iLounge has reported.
Citing a "trusted" source that "works for a major educational institution," iLounge said that "the current version of MobileMe is no longer available, and that Apple is suggesting new students sign up for the 60-day trial to cover the gap between the final MobileMe shipment and the launch of the new version."
The report could have some truth to it. A 60-day free trial with the option to sign up for the paid service at its conclusion is available on MobileMe page on Apple's site. However, the option to sign up for the year-long paid service without first test-driving it for 60 days is not advertised.
iLounge said that Apple will only support the existing service for another year, to cover those who might have recently subscribed to MobileMe. This means the retooled version of MobileMe could be very different.
Click to continue reading Apple unveiling revamped MobileMe soon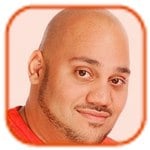 Posted by Andru Edwards Categories: Apple, Rumors, Software,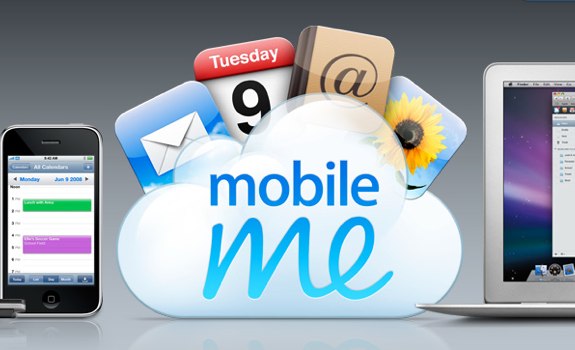 Apple has reportedly ditched its $99 cloud-based MobileMe product from its online store amidst rumors that Cupertino is prepping a free version of the service.
According to AppleInsider, the MobileMe site on Apple.com currently leads to a dead link, and resellers have told the blog that Apple notified them about plans to discontinue the product.
The MobileMe Single User product and Family Pack have been declared "End of Life" by Apple, AppleInsider said.
Apple is also planning a 30-minute downtime for me.com tonight, during which time the site's Web-based apps will not be available.
Click to continue reading Apple discontinues MobileMe sales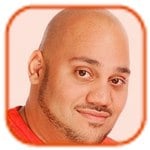 Posted by Andru Edwards Categories: Apple, Cell Phones, Rumors,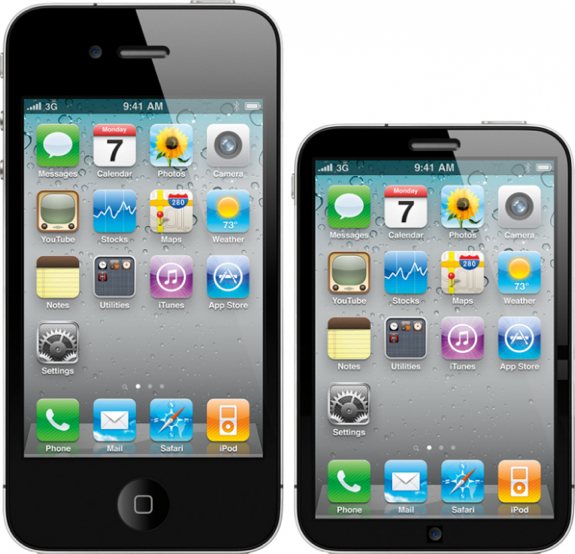 Late last week Bloomberg reported that Apple was prepping a smaller, cheaper iPhone. Now the Wall Street Journal has chimed in, saying Apple is readying a device that's about half the size of the iPhone 4 for a summer release.
The new phone would be added to the existing line of iPhones and it would be about half the price, WSJ said. A 16GB iPhone on either Verizon or AT&T costs $199 with a two-year contract.
The Journal says according to "someone who saw a prototype of the phone late last year," the smaller iPhone is "significantly lighter than the iPhone 4 and has an edge-to-edge screen that could be manipulated by touch, as well as a virtual keyboard and voice-based navigation."
Apple is also planning an overhaul of MobileMe, its cloud-based storage service. The Journal said the company will ditch its one-year $99 subscription model in favor of a free service. MobileMe would "serve as a 'locker' for personal memorabilia such as photos, music, and videos."
Click to continue reading Apple set to launch smaller, cheaper iPhone alongside MobileMe revamp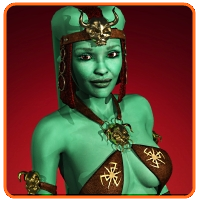 Posted by Patrick Lambert Categories: Apple, Cameras, Handhelds,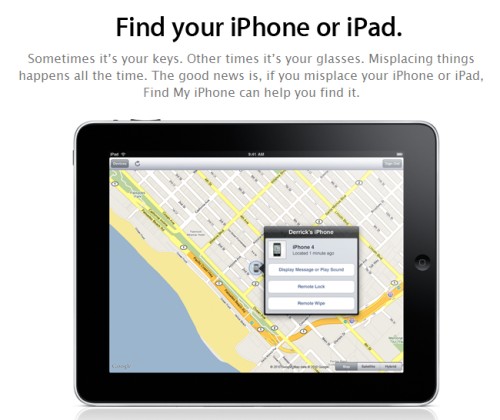 In our opinion, the best reason to subscribe to MobileMe has been the Find My iPhone service, a feature that allows anyone to pinpoint on a map where their iPhone, iPod touch, or iPad are located, in case they can't find them. You can also send a message to your device, play a sound, remote lock it, or even remote wipe. Today, in a surprising move, Apple decided to unbundle the service from MobileMe and offer it for free for the latest generation of iOS devices. So if you have an iPhone 4, fourth-generation iPod Touch, or an iPad running iOS 4.2.1 or later, you're in!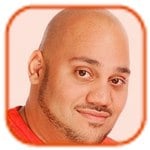 Posted by Andru Edwards Categories: Apple, PC / Laptop, Software,

Apple has just unleashed the latest update to the Mac OS X Leopard operating system in the 10.5.8 update. If you are running Leopard, just fire up Software Update, and the 165MB package will be available for you to download. This will likely be the last 10.5.x update before Snow Leopard launches next month. We've got a rundown of all the fixes and security updates includes in 10.5.8 after the break, but you can look forward to a Safari update, MobileMe improvements, and more.
Click to continue reading Mac OS X 10.5.8 now available
© Gear Live Inc. – User-posted content, unless source is quoted, is licensed under a Creative Commons Public Domain License. Gear Live graphics, logos, designs, page headers, button icons, videos, articles, blogs, forums, scripts and other service names are the trademarks of Gear Live Inc.