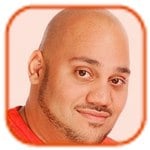 Posted by Andru Edwards Categories: Broadband, Cell Phones, Wireless / WiFi,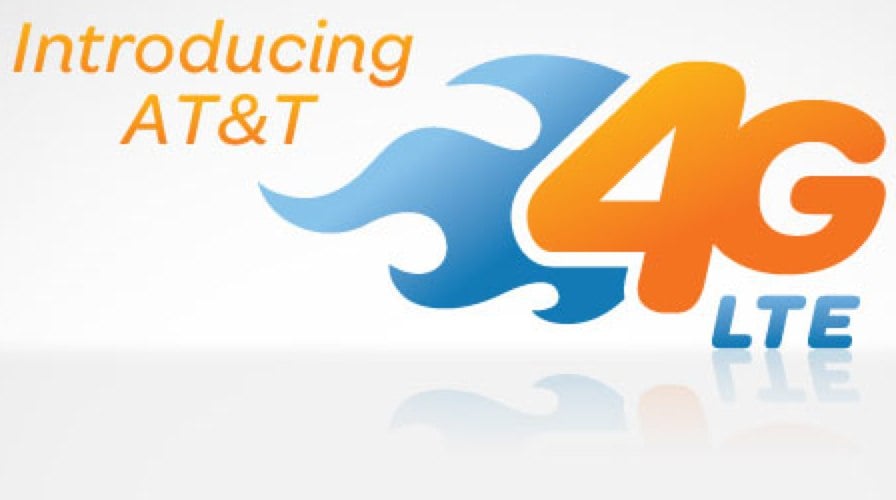 After launching its new 4G LTE service in Seattle days before the iPhone 5 launch, AT&T is now launching its faster data service in Tacoma, Washington, as well as Federal Way, Lakewood, Puyallup, and Auburn. Additionally, LTE expansion upgrades are now live in Seattle, Bothell, Bellevue, Kirkland, Edmonds, Lynnwood, Renton, Redmond, Tukwila, and Woodinville. AT&T plans to officially announce the enhancements tomorrow. Of course, you'll need an LTE-compatable AT&T device to take advantage of the faster speeds.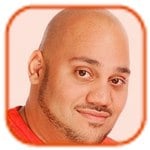 Posted by Andru Edwards Categories: Broadband, Cell Phones, Corporate News,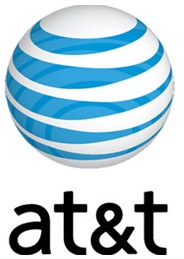 AT&T stopped offering unlimited data plans for its cell phone customers long ago, but allowed those who already subscribed to such a plan to be grandfathered in. However, recently it's become very obvious that, grandfathered in or not, AT&T wants you off of the unlimited plan, and that they'd annoy you with slow data speeds in an effort to nudge you towards a tiered plan. Some users were seeing their speeds throttled down after using just 2 GB of data on their "unlimited" plans. After enough people complained, and enough press covered it, AT&T has finally decided upon what the throttling rules will be for unlimited data customers. If you have a smartphone that works on our 3G or 4G network and still have an unlimited data plan:
You'll receive a text message when your usage approaches 3 GB in one billing cycle.
Each time you use 3 GB or more in a billing cycle, your data speeds will be reduced for the rest of that billing cycle and then go back to normal.
The next time you exceed that usage level, your speeds will be reduced without another text message reminder.
If you have a 4G LTE smartphone and still have an unlimited data plan, the same process applies at 5 GB of data usage, instead of 3 GB.
So, there you have it. If you have an unlimited 3G data plan, then you can use up to 3 GB of data in a given billing cycle before your speeds are throttled down to super-slow for the remainder of the cycle. Once a new cycle begins, the process starts again. As for you unlimited 4G LTE AT&T customers, you get 5 GB instead of 3 GB. Kind of horrible, since 4G LTE is supposed to let you get faster data speeds and all the advertisements around it show customers using it to stream movies and TV shows, and yet AT&T is saying if you do that a couple of times, then for the rest of the month your data speeds will be nowhere near what 4G LTE is advertised as.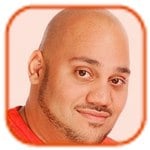 Posted by Andru Edwards Categories: Broadband, Corporate News, Wireless / WiFi,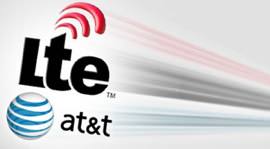 AT&T will light up its 4G LTE network on Sunday, Sept. 18, an exec said Thursday.
John Stephens, the CFO of AT&T, revealed the launch date at the Bank of America Merrill Lynch Media, Entertainment and Communications conference in Bellevue, Washington, according to Fierce Wireless. No locations were announced, but in May, AT&T said it would first hit Atlanta, Chicago, Dallas, Houston, and San Antonio.
In August, another AT&T exec said the company was on track to debut 15 LTE markets and up to 75 million POPs (points of presence) by the end of the year. Next year's rollout pace will depend on regulatory approval of its proposed T-Mobile merger, which is currently in limbo.
AT&T reportedly demoed its LTE network in Plano, Texas, the location of AT&T's Foundry, which delivered speeds of 28.87 Mbits/s down and 10.4 Mbits/s up.
Click to continue reading AT&T launching its 4G LTE network on September 18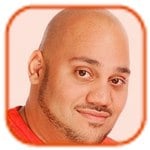 Posted by Andru Edwards Categories: Broadband, Wireless / WiFi,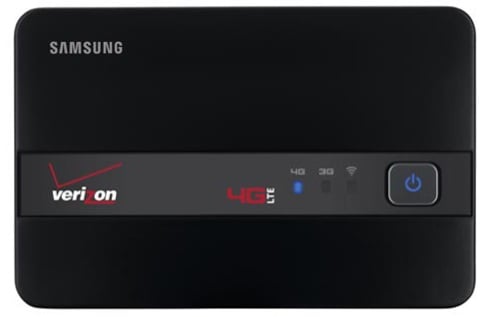 The first dedicated 4G LTE hotspot device is now available, as Samsung has released their 4G unit for Verizon Wireless. The hotspot will let you tether up to five devices over Wi-Fi, and in our 4G testing, if you're in an area with good coverage, you can see download speeds of up to 18 Mbps, and upload speeds of up to 10 Mbps. The devices will sell for $100 after $50 mail-in rebate (yeah, they still do those...) along with a two-year contract. Montly pricing starts at $50 for 5GB of data.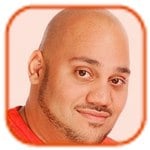 Posted by Andru Edwards Categories: Broadband, Cell Phones, Editorial, Wireless / WiFi,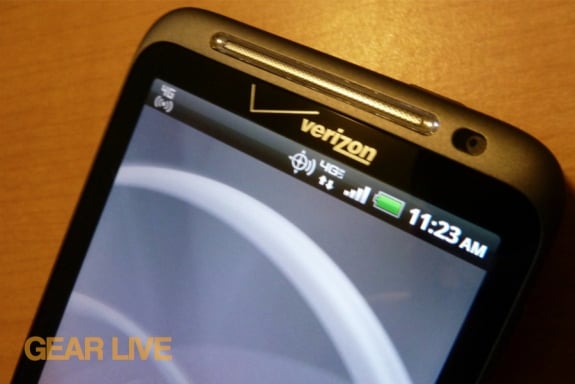 I'm addicted to 4G, and it could happen to you, too.
By now, almost everyone has seen TV commercials advertising 4G phones. Essentially, a 4G mobile hotspot lets you work anywhere as if you were at home or in the office with a fast broadband connection. With sustained average download speeds in excess of five megabits per second, it's likely you won't be able to tell the difference.
Granted, many felt the same way about the first 3G cellular modems released several years ago. But the Web has become much more advanced since then; all that extra AJAX and HTML5 code takes more bandwidth. People are also streaming more music and video these days. As a result, 3G no longer seems like enough.
In addition, the Apple iPhone 4 and Android smartphones running OS 2.2 (commonly known as Froyo) now offer mobile hotspot capability. That means that for an extra monthly fee, you can use your phone as a 4G hotspot for up to five devices—or even eight, in the case of the HTC Thunderbolt. You no longer need to buy a separate cellular modem, which was really just one more thing to carry around, charge all the time, and worry about losing. Mobile hotspot access averages $20 per month across the major U.S. carriers. That's not chump change, but it's a long way from the $50 to $60 per month a separate USB modem normally costs.
Click to continue reading It's official: I'm addicted to 4G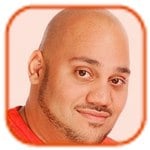 Posted by Andru Edwards Categories: Broadband, Cell Phones, Corporate News, Wireless / WiFi,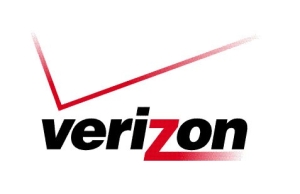 Verizon Wireless on Tuesday announced an additional 59 markets that will have access to its 4G LTE network by year's end, including Tuscon, Sacramento, Indianapolis, Louisville, and Portland.
Verizon launched its LTE network in December with 39 markets, and unveiled 49 more at this year's Consumer Electronics Show, so Tuesday's announcement will bring the total number of cities with LTE access to 147 by the end of the year.
"Aggressively expanding this powerful network beyond major metro areas reflects the reality that the 4G LTE ecosystem is growing quickly," David Small, chief technical officer for Verizon, said in a statement. "Our commitment to reach deep into medium-sized cities and smaller communities by the end of 2011 means the power of 4G LTE can be harnessed and provide advanced services to law enforcement, healthcare workers, educators, and other professionals, as well as to individual consumers, sooner than many thought possible."
Click to continue reading Verizon 4G LTE network to reach 59 more cities by end of 2011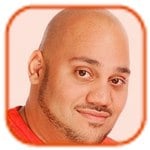 Posted by Andru Edwards Categories: Full Episodes, Gizmatic, Broadband, CES, CES 2010, Features, Podcasts, Videocasts, Videos, Wireless / WiFi,
We caught up with Clear, who had just launched their new 27-city 4G mobile broadband network, at CES 2010's It Won't Stay in Vegas blogger party. We talk a bit about what 4G is, why it's better (way better) than 3G, and also give you a look at the technology in action. Clear has partnered with Sprint on the rollout of 4G, so all that 4G that Sprint has been talking about recently? That's thanks to the efforts of what Clear (formerly known as ClearWire) has been doing in the 4G space.
A big thank you to Bing for sponsoring Gear Live's CES 2010 coverage.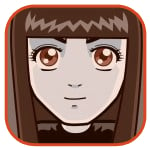 Posted by Sheila Franklin Categories: Broadband, Cell Phones, Corporate News, USB,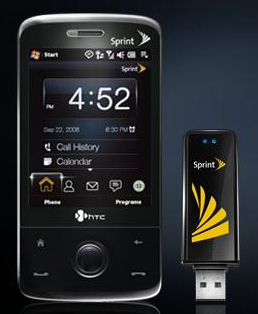 Sprint's Simply Everything $99.99 deal has grown to + Mobile Broadband plan. For $149.99 a month, the company includes EV-DO service as well as the previously offered unlimited text, picture and video messaging, GPS, email and surfing with 5 GB of Internet access. If you switch over there is no contract extension but if you are a newbie you will need a two-year agreement per line. Jump at the deal now and you also get a free Sierra Wireless 598U USB modem. Find more details on their "no wires" site.
Read More

| Sprint No Wires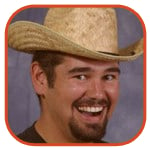 Posted by Patrick Phelps Categories: Broadband, Cell Phones, Corporate News, Wireless / WiFi,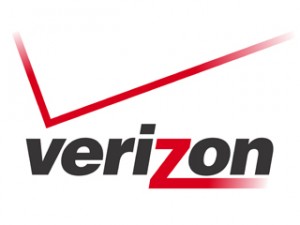 Verizon Wireless is taking a stand - in the race to deploy 4G LTE mobile broadband service, they don't want to come in second to AT&T or Japan's NTT DoCoMo, the latter of which said it would offer such a network commercially in 2010. According to executive vice president and chief technology officer of Verizon Communications, Dick Lynch, they plan to begin rolling the enhanced network capabilities out by about this time next year, ahead of the original 2010 timetable.
The original plan called for initial rollouts in 2010, with a wide commercial launch in 2011 and true mass availability coming shortly after. But according to an IDC analyst, Verizon's new, more aggressive deployment schedule was likely inspired by the threat of launching after another company. Verizon wants to be first! Can you blame them? They don't have the iPhone...
If you're wondering what LTE is, it's a fourth-generation wireless data system expected to be the next step up in speed and capacity for carriers using the GSM (Global System for Mobile Communications) platform, which is dominant in most of the world. Like Sprint Nextel's already deployed (in one city) WiMax, it should deliver multiple megabits per second of throughput.
After introducing LTE, Verizon plans to offer subscribers small in-home base stations known as femtocells, which will extend the signal indoors - likely including built-in Wi-Fi, which will allow newer personal electronics such as cameras to automatically exchange information over the air. Imagine getting home from a trip and having your pictures automatically upload to the internet once you walk through the door. This may be a reality sooner than you think.
Read More

| Yahoo!

© Gear Live Inc. – User-posted content, unless source is quoted, is licensed under a Creative Commons Public Domain License. Gear Live graphics, logos, designs, page headers, button icons, videos, articles, blogs, forums, scripts and other service names are the trademarks of Gear Live Inc.