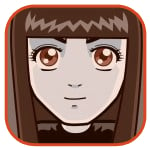 Posted by Sheila Franklin Categories: Design, Editorial, Misc. Tech, Science,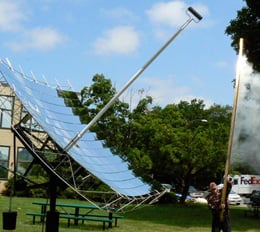 A team of MIT students has successfully tested a prototype solar dish by lighting a plank of wood on fire. The system is a 12 ft. wide mirrored dish made of thin, inexpensive aluminum tubing and strips of mirror. It concentrates sun rays by a factor of 1,000, enough heat to melt a steel bar. Because water in the tubing turns to steam, the team is hoping that could revolutionize energy production as we know it. We think it's great and would certainly opt for solar panels over building more nuclear power plants, as was recently suggested by a certain presidential contender.
Read More

| MIT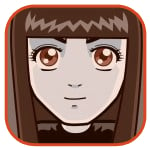 Posted by Sheila Franklin Categories: Misc. Tech, Science,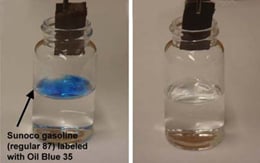 MIT researchers have come up with a new membrane made out of nanowires that can absorb up to 20 times its weight in oil. Not only can it be reused, the oil can be recovered. Made of potassium manganese oxide, the membranes work when heated above oil's boiling point. Team leader Francesco Stellacci claims that the mesh selectively absorbs hydrophobic liquids from water. It is believed that the same technology can be used for water filtering and purification. We call that Brawny to the max.
Read More

| MIT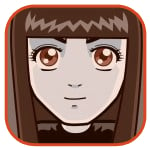 Posted by Sheila Franklin Categories: Misc. Tech, Science, Videos,
Shades of Chucky. MIT Media Labs Personal Robotics Group has created Nexi, an MDS (Mobile/Dexterous/Social) bot that moves, has some dexterity, and communicates. About the size of a 3-year old, they hope that the robot will excel in areas of human/robot interaction, teamwork, and learning. While this is another step forward in the annals of robotics, the video kind of creeped us out. We wonder what would happen if a real child encountered it.
Read More

| MIT Personal Robotics Group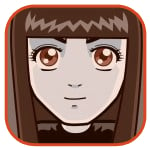 Posted by Sheila Franklin Categories: Design, Internet, Misc. Tech, Science,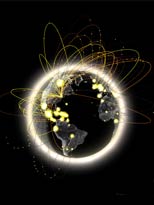 Once again, science has crossed over into the area of art. MIT has teamed with AT&T to create New York Talk Exchange, which debuted this week at the Museum of Modern Art. The NYTE measures the volume of IP and telephony that goes in and out of the city anonymously. It then is portrayed visually at the museum as well as on the Internet. Globe Encounters displays NY's connections to other cities globally. Pulse of the Planet shows how they alter during a 24 hour period with time zone changes. The third exhibit studies the five boroughs and how they vary.
Studying the data shows that New York tends to "reach out and touch" Asia and South America, whereas London concentrates on New York and Europe. They are hoping that it will help in studies overall in the area of globalization.The display will be active through May 12.
Read More

| MIT News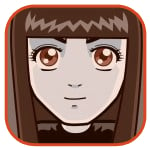 Posted by Sheila Franklin Categories: Misc. Tech, Science, Transportation,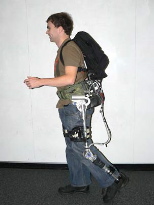 MIT has found a way to lighten the burden for those in the military, at least physically. The Exoskeleton Leg Rack can take 80% of an 80 lb. load off its wearer although it will affect his/her normal walking pattern. Hugh Herr, principal investigator of the Biomechatronics Group, hopes that the device will allow soldiers to hustle without running out of breath and to carry heavier packs. He believes that about 20 years from now people will be buying leg racks instead of bike racks. We love when scientists do research for the military, knowing that eventually it will trickle down to those of us in the civilian sector, even if it takes another 20 years.
Read More

| MIT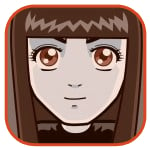 Posted by Sheila Franklin Categories: Misc. Tech, Science,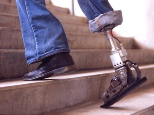 MIT professor Hugh Herr and his team have developed the Ankle-foot. He is also a double amputee and tested his own creation. Said to be the first of its kind, it is light, flexible, and generates more energy for walking than current ones. Herr's version features multiple springs and a small battery-powered motor.
"It's wild," Professor Herr said, "like you're on one of those moving walkways in the airport."
Created through CRRM (The Center for Restorative and Regenerative Medicine,) which includes the Providence VA Medical Center, its aim is to create biohybrid limbs composed of biological and man-made materials and improve those with limb trauma, especially war vets. We applaud CRRM for helping those who have done their time overseas and deserve all the extra assistance that can be can given to them.
Read More

| MIT

Posted by Brian Viele Categories: Design, Misc. Tech, PC / Laptop,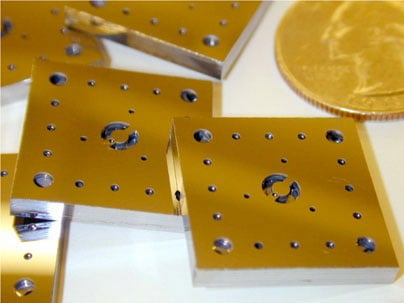 Micro Electro-Mechanical Systems (MEMS) are everywhere in today's world. Air bag sensors, G-Tech vehicle performance systems, inkjet printers and DLP TV's are just some of the mainstream uses of MEMS technology. The concept is, take something you know works well on a large scale, and shrink it down as much as possible. Well, MIT researchers are trying to use this technique to replace today's concepts of personal power sources such as batteries, and more recently fuel cells, a MEMS device.
This new device is a miniature turbine engine. As with most MEMS projects, this idea is based on current "real size" technology. One of the methods employed by power plants is using large turbines to generate power for its customers. These MEMS devices will accomplish the same task, but on a much smaller scale. It will be a "Personal Power Plant" if you will. The turbines will spin at speeds of around 1.2 Million RPM (20kHz) and it has been estimated that due to the quality of the device and materials used, they should be able to achieve better efficiency numbers than the current turbines used in power plants. What does all this mean? Well, for now, not much, but for the future, this may be a step in the right direction to creating cheaper safe power for millions across the globe.
Read More

| MIT

© Gear Live Inc. – User-posted content, unless source is quoted, is licensed under a Creative Commons Public Domain License. Gear Live graphics, logos, designs, page headers, button icons, videos, articles, blogs, forums, scripts and other service names are the trademarks of Gear Live Inc.