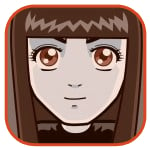 Posted by Sheila Franklin Categories: Misc. Tech, Science,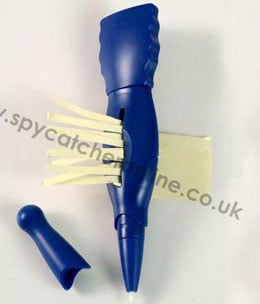 This ingenious device not only allows you to write last minute notes, but to destroy them as well. Use the Pen for messages that will only show up under ultra-violet light. If you are the worried that the baddies will see it, you can shred it instead of eating it. The pen comes with a message pad and batteries for £4.99 (~$10.00.) We can see this being used with other applications, such as destroying ATM slips or that extra receipt when your partner/spouse didn't know you took that side trip to McDonalds on the way home from work.
Read More

| Spycatcher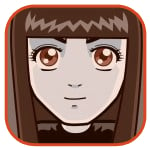 Posted by Sheila Franklin Categories: Editorial, Internet, PC / Laptop,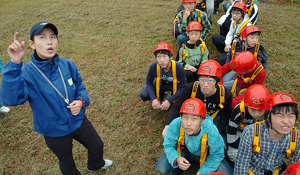 South Korea has decided that Cyberspace Addiction is a definite problem and has created the Jump Up Internet Rescue School to fix it. Students must go through military type obstacle courses, counseling sessions, and workshops to teach pottery and drumming to get away from those keyboards to break "bad" habits. The government has come up with an actual checklist based on the K-Scale (for Korea) and claims that about 2.4 million people under 18 are close to becoming addicts there. We are thinking that instead of trying to cure them, they might just take those same users and find out how they can help their country with their obvious technological skills.
Read More

| International Herald Tribune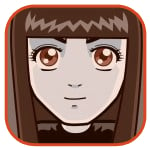 Posted by Sheila Franklin Categories: Design, Misc. Tech, Science, Transportation,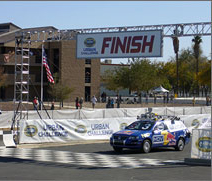 This past weekend, the Defense Department's Urban Challenge 2007 took place in the desert between LA and Las Vegas. Driverless, the computer-run vehicles had to maneuver around neighborhood streets and obstacles at a deserted AF base. Although "Junior," Stanford's 2006 Volkswagen Passat station wagon diesel, crossed the finish line first, the grand prize went to the Tartan Racing team, based on safety as well as speed. Stanford was second, followed by team Victor Tango. This time, 6 of the 11 finalists crossed the finish line. We can see why the military would be interested in this technology, especially when you consider its shock value application. Check out a video we shot of the Carnegie-Mellon team qualifying for the DARPA event.
Read More

| USA Today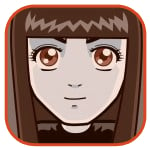 Posted by Sheila Franklin Categories: Editorial, Misc. Tech, Science, Toys,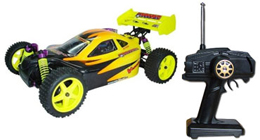 Next time you take a plane trip, don't bring your RC gadgets along with you. The Transportation Security Administration said this week, "It appears that terrorists may have an interest to use these remote-control toys as a means to initiate devices used in a terrorist attack."
A Congressional Research Service claims that the toys have been improvised by both U.S. and Iraqi troops so that they can be run into unsuspecting areas and explode insurgent bombs, while the remotes can be set to trigger explosive devices. The only problem we see with this is that every time we are told that we cannot bring something on an airplane, those that make the announcements tell everyone, including the potential bad guys. Perhaps we should also caution Radio Shack not to open an outlet in the Middle East.
Read More

| Reuters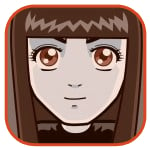 Posted by Sheila Franklin Categories: Cameras, Corporate News, Portable Audio / Video, Science,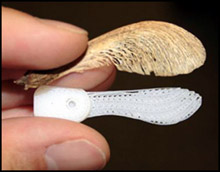 Lockheed is pleased to announce that the Pentagon is using our tax dollars to fund the development of a small rocket-thrusted spy cam based on the design of a maple seed. The mini-copter houses communication, navigation, telemetry devices, along with its own imaging sensors and power source.
The NAV (Nano Air Vehicle) could be used for biological or chemical detection, evidence of humans via body heat and breathing, or maybe even seeking out elusive WMDs. We suspect that the term "released in swarms" refers to dispersing them by air, although they might consider the fact that many of these NAVs will look somewhat foolish because we don't think there are a lot of Silver Maples trees in deserts.
Read More

| Scientific American via The Raw Feed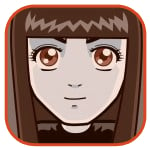 Posted by Sheila Franklin Categories: Misc. Tech, Science, Transportation,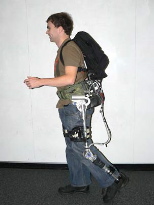 MIT has found a way to lighten the burden for those in the military, at least physically. The Exoskeleton Leg Rack can take 80% of an 80 lb. load off its wearer although it will affect his/her normal walking pattern. Hugh Herr, principal investigator of the Biomechatronics Group, hopes that the device will allow soldiers to hustle without running out of breath and to carry heavier packs. He believes that about 20 years from now people will be buying leg racks instead of bike racks. We love when scientists do research for the military, knowing that eventually it will trickle down to those of us in the civilian sector, even if it takes another 20 years.
Read More

| MIT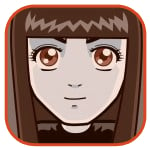 Posted by Sheila Franklin Categories: Misc. Tech, Science, Transportation,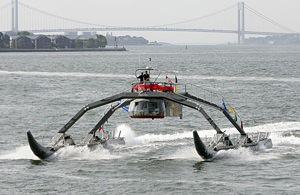 Developed for biological studies, water exploration, rescue, and the military, the Proteus has begun taking a few test drives around the States. The wave adaptive modular vessel can travel up to 5,000 miles on 2,000 gallons of diesel fuel. Its debut was in New York and it is planning on working its way to San Francisco in January before it moves on to Washington, D.C.
At a size of 100 x 50 feet and a cost of about $1.5 million, the vehicle has metal and fabric pontoons with hinges for skimming up to 30 knots (34.5 mph) while cushioned by shock absorbers. It also can be fitted with different detachable cabins for up to 12 passengers. Named after the Greek sea god who could alter his appearance, we think the Proteus will look a bit strange at first glance and just may scare off the enemy without doing anything but hanging out.
Read More

| Live Science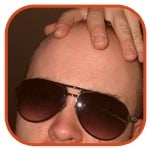 Posted by Johnny Mercedes Categories: Celeb News, Celebrity Controversy, Upcoming Releases,
In a new film entitled Valkyrie, Tom Cruise will play Colonel Claus Von Stauffenberg, a man deeply opposed to Nazi treatment of the Jews and leader of a plot to assassinate Adolf Hitler. Unfortunately, the plan to film on German military sites was quickly undermined when Defense Ministry spokesperson Harald Kammerbauer denied the crew access citing Cruise's belief in Scientology. Kammerbauer claimed that the Church of Scientology is not recognized as a church by the German government and that the religion is merely an invention to make money. Furthermore, he said the film would not be shot on the sites as long as Cruise was playing Count Stauffenberg.
Kammerbauer also stated that the German military deeply espouse the accurate portrayal of Stauffenberg and the events of said mission. One of the films producers, Paula Wagner, was quick to refute: "(Cruise's) personal beliefs have absolutely no bearing on the movie's plot, themes or content."
I'm no advocate for Scientology. In fact, I largely agree with the opinion of the German military — Scientology is a façade, a faux religion for rich people. But I must side with Cruise in this case — this is a ridiculous reason to hinder the production of a movie. He is an actor. His religious affiliation won't have an effect on how this story is told. And hasn't Germany learned yet about the dangers of discrimination?
Read More

| CNN

© Gear Live Inc. – User-posted content, unless source is quoted, is licensed under a Creative Commons Public Domain License. Gear Live graphics, logos, designs, page headers, button icons, videos, articles, blogs, forums, scripts and other service names are the trademarks of Gear Live Inc.