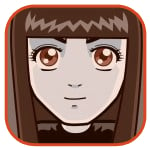 Posted by Sheila Franklin Categories: Misc. Tech, Science,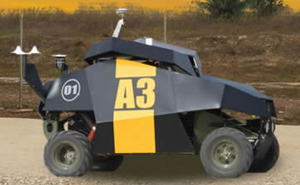 It appears that is isn't just the U.S. military using robotic vehicles. The Israeli Guardium is a 4-wheeled robotic soldier, designed to replace humans in scary places. It is operated via command room with a joystick and is mounted with 360º cams, night-vision, and for the tight spots, machine guns. The bot has pre-planned routes and navigates through traffic. With a price starting at $600,000, we say we will gladly use our taxes to purchase a few for both sides and bring our guys home.
Read More

| New Launches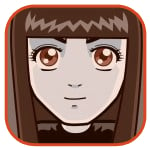 Posted by Sheila Franklin Categories: Corporate News, Internet,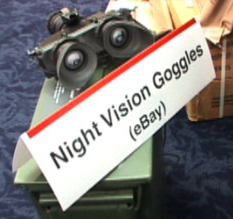 Although police confiscated articles are being legally sold online, government investigators claim that military items are being sold illegally on eBay and craigslist. Posing as regular buyers, the Feds purchased items on the site that included two F-14 fighter jet components, night vision goggles, body armor, and army uniforms. The Government Accountability Office released a report which stated that the gear "could easily have been shipped overseas and used directly against our troops and allies."
eBay says that only about 1/10 of 1% of items are military related but that things "slip through the cracks," while craigslist, with its minimal staff of 25, depends on users to flag items on their site.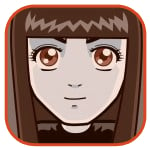 Posted by Sheila Franklin Categories: Misc. Tech, Science, Video Games,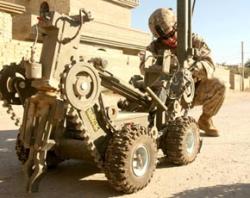 Who says the military is not into games? When we last told you about the iRobot Packbot, it had barely taken off as a prototype that could fly with a parafoil system. The USDE has been busy and is now teaching its battlefield model, which features a gun and sensory equipment, to run via a Wii controller. It seems that the soldiers spent more time operating the bot than in reading data and they figured this would be a more useful alternative. Engineers have developed software that will send back vibrations if it finds something of importance, like an injured soldier. They would also like to hook it up to an iPhone sometime in the future.
Read More

| New Scientist Tech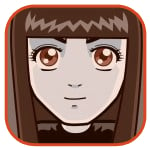 Posted by Sheila Franklin Categories: Design, Misc. Tech, Science, Videos,

Funded by DARPA, Boston Dynamics has developed the BigDog. About the size of a goat, it also has the dexterity of one. The gas-powered bot's control system keeps it balanced so that it can navigate on all types of terrains. Sensors monitor such aspects as hydraulic pressure, oil temperature, engine temperature, rpm, and battery charge. Its legs move in an animalistic way and if something interferes, it simply absorbs the shock and carries on. Watch what happens when some dude decides to give it a kick.
Read More

| Boston Dynamics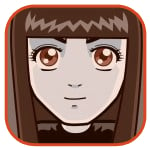 Posted by Sheila Franklin Categories: Misc. Tech, Science, Videos,
Can the military ever have enough robots? Apparently not. An iRobot team devised the packbot Griffon, a prototype that combines with a steerable parafoil system. Controlled by radio and running on gasoline, it attaches to the Ozone Razor with two hang points. The kit was meant to be carried by soldiers or civilians for search and rescue missions. We understand that it never went past its practice runs and we suspect that it was forgotten in lieu of newer technology.
Read More

| c/net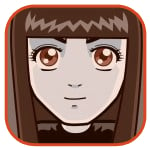 Posted by Sheila Franklin Categories: Editorial, Misc. Tech, Science,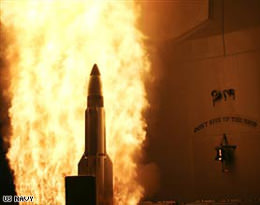 Now that the Pentagon claims to have hit the evil spy satellite and rendered it harmless by their SM-3 missile, experts there say
believe that they made a direct hit.
"As we continue to do the post-strike analysis, (it) continues to give us confidence that the hydrazine tank was ruptured. However, the analysis is still ongoing," spokesman Bryan Whitman said.
There are also reports that some debris has already fallen and that none were larger than footballs. Ouch. We suggest you stay indoors or be alert, just in case.
Read More

| USA Today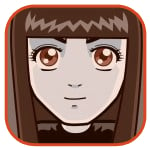 Posted by Sheila Franklin Categories: Editorial, Internet,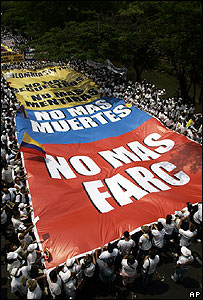 Hundreds of thousands of citizens protested against the Marxist Farcs in Colombia yesterday. What is most remarkable about this is the fact that it was started on Facebook by 33 year-old Oscar Morales Guevara from his home in Barranquilla, Colombia. Over 250,00 Facebook users joined the application to support the message and soon other media joined in. Protesting also occurred in other countries. Many organizations, such as the Wisconsin-based Columbia Support Network, have been protesting for decades in an effort to reach a negotiated solution and fear that it may backfire on the captives that still remain with them, but we think that the best way to fight injustice is any way you can these days.
(Thanks, Cecilia)
Read More

| BBC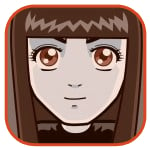 Posted by Sheila Franklin Categories: Apple, Portable Audio / Video, Software,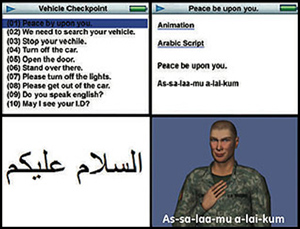 Even the military is Apple friendly. It has supplied iPod software to soldiers that speaks Arabic and Kurdish so that they can chat with the local population The report, issued in February's National Defense Magazine, says that they are guided by a Vcommunicator application, which can also be used to read maps, study missions, and can be connected to a speaker or megaphone. What do you suppose the locals will do when one of our troops slips up and plays a bit of U2 by accident? The technology will soon be available for us civilians.
Read More

| Computerworld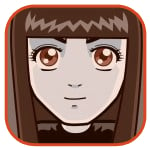 Posted by Sheila Franklin Categories: Corporate News, PC / Laptop,

GETAC may not be in the top three of computers but it is certainly trying. Their new tablet, the E100, weighs only 3 pounds but has been designed for those with the most macho of professions, i.e. the military. It can stand up to the adverse conditions of temperature, water, dirt, and vibration. It has an 8.4-inch touchscreen and runs on Intel Stealey at 800MHz. Optional are mission boxes which allow RFID, magnetic strip and barcode reading. How handy for the traveler who wants to keep track of inflation. Check with GETAC for price and availability.
Read More

| I4U News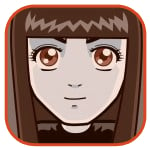 Posted by Sheila Franklin Categories: Design, Misc. Tech, Science,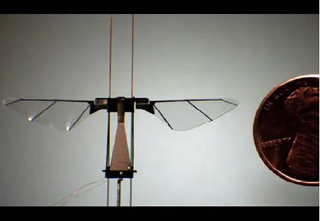 Shades of Jeff Goldblum! Engineer Robert Wood has been working on a robotic fly since the late 90's. After studying houseflies, bees, and fruit flies, he and his team created a layered composite that bends when electricity hits it, creating a micro-scale gearbox hooked to the wings. While the mass of a fly's wings was figured to be 80 watts per kilo, this design produced more than 400W.
The Department of Defense liked his idea so much that they funded him, hoping the technology will be used for such applications as lost miners and military spying. Wood claims that he is only a third of the way there, as the next steps are to create an "on-board" power source and then teach the little buggers to fly en masse.
Read More

| Harvard Magazine

© Gear Live Inc. – User-posted content, unless source is quoted, is licensed under a Creative Commons Public Domain License. Gear Live graphics, logos, designs, page headers, button icons, videos, articles, blogs, forums, scripts and other service names are the trademarks of Gear Live Inc.