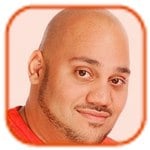 Posted by Andru Edwards Categories: Gizmatic, Short Bytes, Features, Microsoft, Music, Podcasts, Portable Audio / Video, Videocasts, Wireless / WiFi
This holiday season, consumers have three choices if they are wanting to buy a Microsoft Zune for themselves or a loved one. In this Federated Media Holiday Gadget Guide video post, we take a look at the Holiday 2007 Microsoft Zune lineup in detail. In the video we compare the old-school Zune 30 GB with the new Zune 2 lineup - the Zune 80 and the Zune 8. The Zune 80 is a hard drive based Zune that holds up to 80 GB of content, while the Zune 8 and Zune 4 are the new flash based Zune players, holding 8 GB and 4 GB of media respectively. Check out the video for the full scoop on the complete Zune lineup available this holiday season.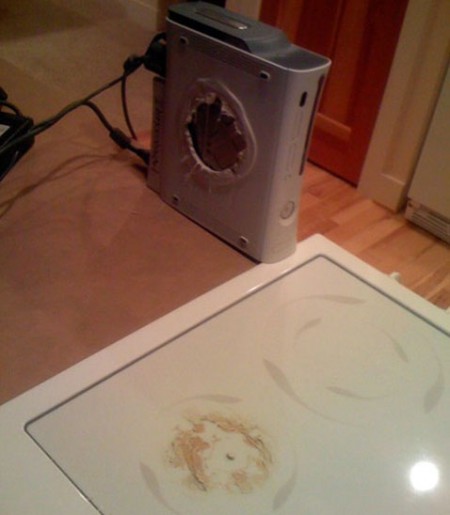 Sensationalism aside it appears the Xbox 360 is a meltable platform. Thankfully, the above melted carnage was the result of a not-so-bright user keeping their 360 on their stove(!) rather than a result of console cooling gone wrong - but it's still an image that will send chills down the spine of any gamer worth their salt. Seriously though folks - don't store your expensive consumer electronics on a stove - unless you are busy Breaking Stuff!
Read More

| Engadget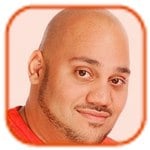 Posted by Andru Edwards Categories: Culture, First Person Shooters, Microsoft, Xbox
See, it's stuff like this that absolutely blows us away. We've seen a lot of people do some interesting things with LEGOs in the past, but we think this recreation of the Zanzibar map from Halo 2 may take the cake. This was done by a college student who seemingly had way too much time on his hands.
After nearly two years of building and thousands of dollars sunk into my project, it's finished. This is my latest video which details how I made my famous Lego model of Zanzibar from it's very first stage, to the now near completed form. I wanted to make this video so that everyone will get the facts straight. I originally sent the picture and video files that you'll see in this video to Bungie Studios where they incorporated them into the Halo 3 Legendary edition bonus disk.
Check the video for the full scoop, and prepare to be amazed.

Posted by Steve Van Neil Categories: Bungie, Corporate News, First Person Shooters, Microsoft, Xbox 360, Xbox Live
The internet has been set ablaze with hyperbolic phrases like "biggest day in US entertainment history" and "redefining entertainment" and "worldwide celebration," all used to describe Halo 3's truly mammoth first 24 hours on the market. Microsoft estimates that the game garnered $170 million in US sales in its first day, eclipsing previous records set by movies like Spiderman 3 or even the latest Harry Potter novel. In addition, Microsoft claims that over a million players went on Xbox Live to play Halo 3, making September 25th "the most active Xbox Live gaming day in history."
All that remains to be seen is just how big of a sales surge the Xbox 360 will experience for the month of September and beyond.
Read More

| Major Nelson


Posted by Paul Hamilton Categories: Casual, Downloadable Content, Sports, Xbox Live Arcade
Microsoft announced that starting at midnight GMT on Wednesday, they'll be reducing prices for a select number of Xbox Live Arcade titles for one week, ending at 11:59 Tuesday October 2nd. This is similar to the Labor Day sale they ran earlier this month where they dropped the prices on Gauntlet, Zuma and Dig Dug.
The titles featured this time around are Bankshot Billiards 2, Hardwood Spades and Frogger.
The price reductions are less dramatic here, the earlier labor day sale halved the prices of the games while these are marked down less severely: Bankshot Billiards 2 normally goes for 1200 ($15.00) Microsoft Points but has been reduced to 900 ($11.25); Hardwood Spades and Frogger are both usually priced at 400 Microsoft Points ($5.00) but have been dropped to 300 ($3.75). Still, if you were considering any of these games as possible purchases, now might be the time to jump on them. Perhaps combined with the Best Buy/Halo 3 Live promotion you can have yourself a few days of super-cheap online gaming.
Read More

| Gamerscore Blog


Posted by Steve Van Neil Categories: Microsoft, Role Playing Games, Xbox 360
When Microsoft executives call Lost Odyssey epic, they mean it. At TGS, Hironobu Sakaguchi announced that his upcoming Xbox 360-exclusive RPG will span four discs, at a game length of forty to fifty hours. In addition, the game will ship with multiple language options, so we know that the insane amount of disc space is going to good use. Gamers will be dreaming of Xbox-branded multi-disc changers when the game launches in Japan later this year, and in the rest of the world in 2008.

Posted by Steve Van Neil Categories: Action, Microsoft, Role Playing Games, Trailers, Xbox 360
Forgive yourself if you mistake the opening of Bioware's upcoming Xbox 360 RPG for an early peek at Ridley Scott's interstellar follow-up to Blade Runner. From the woozy synth-phonic score, to the pre-credit crawl that leads into the main title reveal, to the camera movements that just feel so right, Mass Effect oozes pure cinematic goodness. Those of you who don't want to know anything about the game before playing it should stay away from the above video. For everyone else, however, this is a must-see, if for no other reason than it provides us with our first glance at a created character who doesn't look like the bald space marine Bioware has used to promote the game so far.
Mass Effect is sure to be one of this year's biggest games when it hits the Xbox 360 on November 20th.
Read More

| Bioware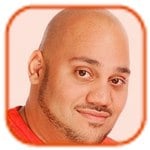 Posted by Andru Edwards Categories: Features, Galleries, Microsoft, Video Games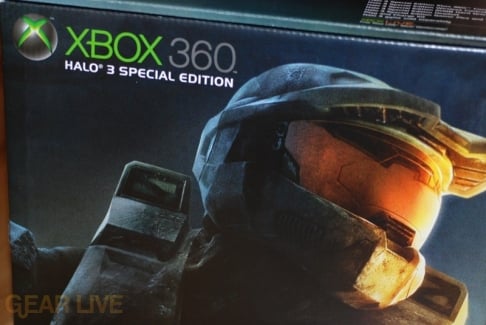 We know that plenty of our readers have been waiting anxiously for Halo 3 to drop, and Microsoft just threw us all a bone today with the Xbox 360 Halo 3 Special Edition console. And yes, that is the entire name of the unit. While it won't satiate your appetite for Halo 3 gaming goodness (that happens in a little over a week,) it really is a sweet looking piece of machinery. We got our hands on one today, and naturally, took a bunch of unboxing images for your viewing pleasure - 41 in total. We give you a look at everything that comes in the box in our Halo 3 Xbox 360 unboxing gallery, but for a quick glance, this is what you get for $399 USD:
Halo 3 Special Edition Console
Halo 3 Special Edition Wireless Controller
Halo 3 Special Edition 20GB Hard Drive
Halo 3 Special Edition Wired Headset
Halo 3 Special Edition Gamer Pics and Theme (Exclusive download via Xbox LIVE)
Component HD AV Cable
Ethernet Cable
HDMI Port
Play & Charge Kit
Xbox LIVE Silver Membership
One-month Xbox LIVE Gold Membership
Don't forget to hit the gallery for all the images.
Read More

| Xbox 360 Halo 3 Special Edition Unboxing Gallery

Posted by Paul Hamilton Categories: Corporate News, First Person Shooters, Release Dates, Xbox 360
Microsoft has known how important Halo 3 will be to their success this generation since before they even announced the Xbox 360. Halo 2 sold $125 million on the first day, but then the original Xbox was just struggling for recognition in the wake of the PS2 juggernaut. Now the 360 holds a tenuous lead in installed base and isn't selling the way Microsoft may have hoped. If it's possible Halo 3 may have become even more important to Microsoft's strategy than they originally hoped. Fortunately, they've been planning ahead.
In an article released today on Brand Week, the calculated ten-month marketing efforts behind Bungie's trilogy finale is dissected starting from the Starry Nights TV spot launched last November through the public beta this spring/early summer. They talk about the Project Iris viral campaign and the efforts they've gone to secure strategic branding partners. This has included the Mountain Dew Game Fuel limited edition soft drink that comes plastered with Halo 3 imagery plus a total of $5 million from Pontiac to help push the launch of the game on September 25.
And they aren't done yet. Microsoft will begin the full blitz with the new Believe campaign that will lead up to the launch taking place at midnight in over 10,000 stores to give Halo fans a chance to grab the game as soon as possible. It's an interesting read about the science behind building a monster.
Read More

| Brand Week via Kotaku

Posted by Paul Hamilton Categories: Accessories, Downloadable Content, Features, Hardware, Microsoft, Music, PlayStation 3, Wireless, Xbox 360
The Official Xbox Magazine's podcast has an interview this week with Harmonix co-founder and president Alex Rigopulos about their upcoming game Rock Band. In the interview he talks about the game bundles, although light on concrete details he does confirm a band-in-a-box bundle that will include a guitar, drum kit and microphone. However, he goes on to say that the PlayStation 3 version will include a wireless guitar controller while the Xbox 360 version will have to include a wired guitar because Microsoft's wireless technology is too expensive to make the bundle reasonably priced. Since the 360 also has only two USB ports, the 360 Rock Band bundle will also be packed with a USB hub.
Rigopulos goes on to discuss the game's career modes a little, saying there will be both solo career mode that progresses in a linear fashion similar to what Guitar Hero players are used to, but they are also including a less linear band career mode. In this mode you traverse to various venues trying to build up your fan base and in some cases return to previously played locations to maintain your fame there. Also it's worth noting that the solo career mode will not include a bass career track so your options are vocals, guitar and drums in solo career mode. But Rigopulos did reveal that the finale songs for each career path (and therefore likely the difficulty distinctions throughout) will be different for each instrument, and he even said that at this point the drum finale will be The Who's "Won't Get Fooled Again."
Read More

| KOXM Podcast

© Gear Live Inc. – User-posted content, unless source is quoted, is licensed under a Creative Commons Public Domain License. Gear Live graphics, logos, designs, page headers, button icons, videos, articles, blogs, forums, scripts and other service names are the trademarks of Gear Live Inc.