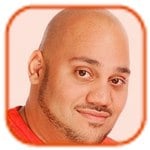 Posted by Andru Edwards Categories: HDTV, Internet, Microsoft, Software, Video Games,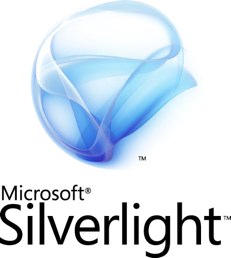 Microsoft Silverlight 3 is live, and you can go ahead and update your browsers now over at Microsoft's Silverlight page. Silverlight 3.0.40624.0 weighs in at 4.7MB, and works with Internet Explorer, Firefox 2 and 3, and Safari 3 and 4. Here's a look at some of the major new features:
Media: GPU hardware acceleration, new codec support (H.264, AAC, MPEG-4), raw bitstream Audio/Video API, and improved logging for media analytics
Graphics: GPU Acceleration and hardware compositing, perspective 3D, bitmap and pixel API, pixel shader effects, and Deep Zoom improvements
Application development: Deep linking, navigation and SEO, improved text quality, multi-touch support, 60+ controls available, and library caching support
Data-binding improvements, validation error templates, server data push improvements, binary XML networking support, and multi-tier REST data support
Also, remember that Xbox 360 Instant-on 1080p stuff? That's all powered by Silverlight 3 as well (yes, Silverlight is coming to your Xbox 360 dashboard.) It's a solid upgrade, and the installation is pretty much immediate if you are on any sort of respectable broadband connection. Definitely worth a look, and you can bet that Microsoft will be pushing hard for a few big Silverlight exclusives, like they did with the Beijing Olympics.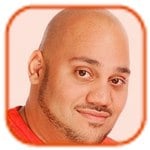 Posted by Andru Edwards Categories: Action, CAPCOM, Fighting, Release Dates, Retro, Xbox Live Arcade, Xbox Live Marketplace,

The second annual Summer of Arcade kicks off on July 22nd, bringing with it one of the most hotly anticipated games to hit the Xbox Live Arcade: Teenage Mutant Ninja Turtles: Turtles in Time Re-Shelled for 1200 Microsoft Points. Over the course of the following four weeks, the excitement continues. Here's a look at the schedule for the 2009 Summer of Arcade:
July 22: Teenage Mutant Ninja Turtles™: Turtles in Time Re-shelled 1200 Microsoft Points
(Ubisoft Singapore®/Ubisoft®): Cowabunga dude! Marking the franchise's 25 anniversary, everyone's favorite Teenage Mutant Ninja Turtles game is back with a brand new look in "Teenage Mutant Ninja Turtles: Turtles in Time Re-Shelled." The arcade classic has been revamped with all new 3D graphics, but the same classic beat 'em up gameplay.

July 29: Marvel vs. Capcom 2 1200 Microsoft Points
(Backbone Entertainment/Capcom): One of the most popular fighting games of all time, "Marvel vs. Capcom 2," arrives worldwide on Xbox LIVE Arcade. Choose from 56 legendary characters from Marvel Comics and Capcom history, including Ryu and Wolverine. With online multiplayer over Xbox LIVE and enhanced HD graphics, decide your own dream team in the ultimate tag-team fighting experience.

August 5: Splosion Man™ 800 Microsoft Points
(Twisted Pixel Games/Microsoft): Fools they were, to tread where knowledge should stay forbidden. For what emerged was not a man - it was a Splosion Man. "And all who saw him were sploded, for he was the fire and they were but meat." Able to splode himself at will, the Splosion Man launches his way through levels as an uncontainable force. From Twisted Pixel Games, developer of the award winning The Maw™, Splosion Man will keep you on your toes as you play through more than 50 single-player levels and 50 multiplayer levels. Nominated by GameSpy, Gamespot, IGN, and 411mania, this meat-riddled splosion-fest took several Best of E3 awards including Best Platformer and Best Downloadable Game.

August 12: Trials HD 1200 Microsoft Points
(RedLynx/Microsoft): Nominated for GameSpy's Best Downloadable Game of E3 award, "Trials HD" is guaranteed to get our heart racing." Put on your helmet, and rev your way through "Trials HD," a full-featured, physics-based motorcycle racing platformer in stunning HD graphics. Tear up more than 50 tracks and test your metal in two unique game modes: Race and Skill. Create, share and download an unlimited number of free tracks with the level editor, and customize your rider to fit your personality.

August 19: Shadow Complex 1200 Microsoft Points
(Chair Entertainment and Epic Games/Microsoft): Winner of numerous Best of E3 awards including Best Downloadable Game from 1UP, IGN, GameTrailers and G4TV, "Shadow Complex" is the next evolution in downloadable games. "Shadow Complex" marries the quality and depth of a full retail title with the stunning visuals of Epic Games' industry-leading Unreal Engine 3, and a classic side-scroller. Set in the world of Orson Scott Card's best-selling novel, "Empire," Shadow Complex provides more than 10 hours of in-depth gameplay and introduces a compelling universe.
Between Turtles in Time, Marvel vs. Capsom 2, and Shadow Complex, this is going to be one expensive summer.
Read More

| Major Nelson

Look like the reasoning behind Google announcing their new Chrome OS yesterday was to take some of the steam away from a Microsoft announcement due this Monday. Word on the street is that Microsoft is set to announce a web-based Microsoft Office product at this Monday's Worldwide Partner Conference, taking place in New Orleans.
So, what are the clues that a new Office in the cloud is on its way? Well, for starters, my pal Robert Scoble has been giving hints about a Microsoft product that he has seen, but can't talk about, hinting at what Microsoft will be dropping on Monday. He did specifically state that is isn't the new Microsoft non-IE browser, and that the product does run in a browser, including non-IE browsers.
Also, check out Office.com. Looks like the current owners of that domain are getting ready to move off of it, so that someone new can step in. Yup.
Remember, Google also removed the beta tag from their suite of products just the other day as well, to appease business users and maybe lure them into using Google's online office suite. It seems that all signs point to Microsoft announcing a web-based Microsoft Office suite, which would run completely in the browser. Think about it - Microsoft Office is huge, some consider it a resource hog, and that is the allure of Google Docs and the rest of the Google offering. If Microsoft put it online, without all the bloat, that makes it a lot tougher for Google to defeat.
Read More

| Robert Scoble's FriendFeed
Gallery: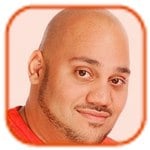 Posted by Andru Edwards Categories: Apple, Cell Phones, Features, Handhelds, Microsoft, Music, Software, Wireless / WiFi,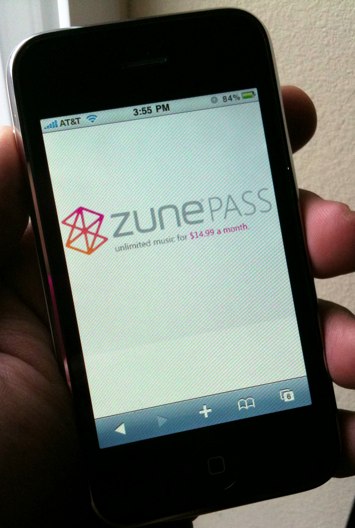 It's no secret, we are big fans of Microsoft's Zune - both the service, and the device. I've had a Zune Pass since the service launched, and use it daily (my Zune Pass profile.) If you aren't sure what that is, it's an unlimited music streaming and download service. You can listen to as much as you want for just $15 a month. In addition, you get to keep any 10 tracks of your choosing each month as well. Yours to keep, forever. Did you know, though, that you can stream any of your downloaded Zune tracks to your iPhone? Yeah, that's one of the best parts. When you start connecting the dots, you soon realize that you have the potential of having an entire catalogue of music available to you, on your iPhone, regardless of the amount of storage you've got.
But, wait…how do you stream Windows Media Audio files to the iPhone, which doesn't support that format? Furthermore, Zune tracks that aren't downloaded as part of your 10 free keepers per month are riddled with DRM. Yeah, we hear you. There is no Zune app available for the iPhone itself. What you need is to install a piece of software on your PC, along with downloading an app on your iPhone. Join us, as we open up the musical floodgates.
Click to continue reading How to Stream Your Zune Tracks to Your iPhone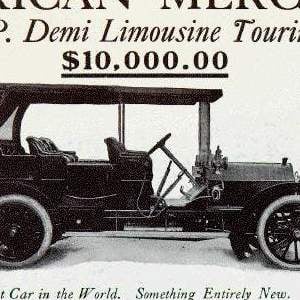 Posted by Drea Avellan Categories: Culture, PC, PlayStation 3, Survival Horror, Xbox 360,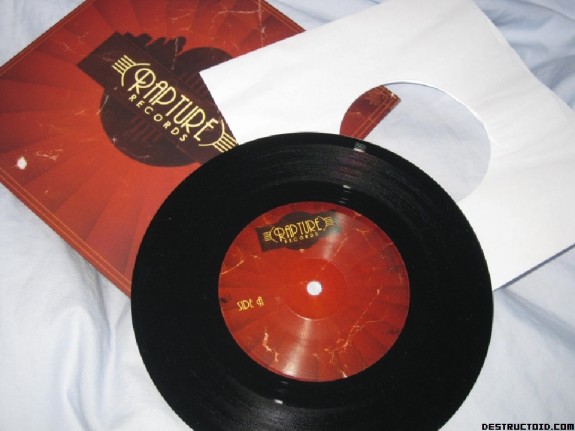 I'm a sucker for video game promotional items. Why? Well, they are usually extremely creative and make a great addition to any game collection. Also, the bragging rights are kind of nice. The fine folks over at Destructoid got such item last week from 2k Games promoting Bioshock 2. The package delivered a 7" vinyl and well – lots of mystery. Assuming we all carry around a record player (which obviously we do), we could find that the vinyl contained a Rapture anthem which is later interrupted by some crackling by the voice of a young girl calling out, "Daddy". Now, I know I can make all kinds of clean jokes about this, but it's not the same if you, the reader, have not yet been graced by these sounds. You can head over to There's Something in the Sea and after the page loads, click the yellow arrow on the left and then click on the record player. You will then be able to hear what the vinyl contained. You know what they say—it ain't no fun if the homies can't have none.
Read More

| Destructoid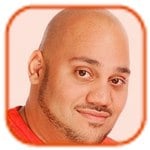 Posted by Andru Edwards Categories: Hardware, Microsoft, Mods/Hacks, Portable/Mobile, Xbox 360,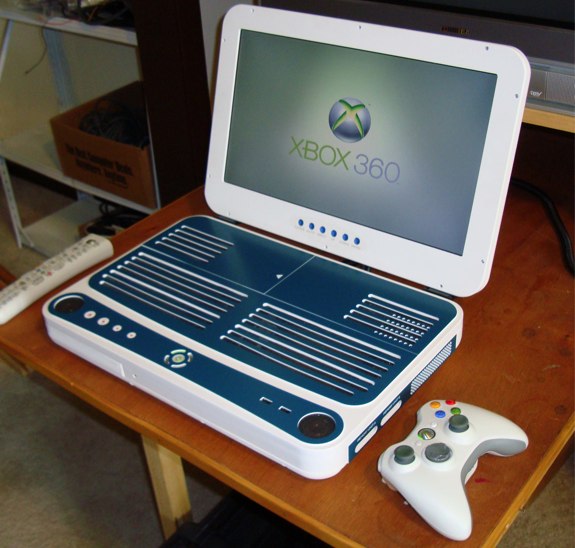 Just leave it to Ben Heck to continually amaze us with how he can take a modern-day game console like the Xbox 360, and turn it into an amazingly delicious portable system. Check out the stats of his fifth revision of his portable Xbox 360:
Built-in Ethernet port, finally.
Built-in WiFi adapter, as usual.
Digital pushbutton volume control rather than a clunky knob. I used a different audio amp as well, and it sounds a lot better.
Flush-mount DVD door and side panels (such as the memory card slots)
IR sensor for the remote control.
Two user USB ports.
More air holes!
Jasper motherboard.
Yeah, who wouldn't want one of these? You throw that into a suitcase, surrounded by clothes, and you are ready to travel. Check out a video of the awesome contraption after the jump.
Click to continue reading Latest Xbox 360 Portable from Ben Heck
Read More

| Benheck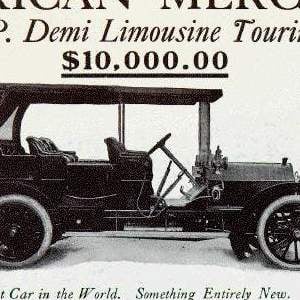 Posted by Drea Avellan Categories: Microsoft, Portable Audio / Video, Rumors,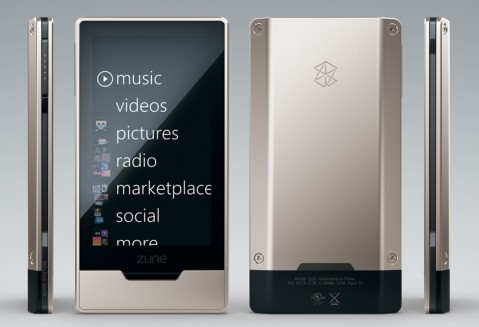 Zune is no stranger to rumors and leaks from the Microsoft camp. The latest from the rumor mill is of course regarding the newly announced Zune—Zune HD. According to the tipsters, the Zune HD will be available in 16GB and 32GB and to be priced anywhere from $249 to $279. It is also said that Microsoft is considering a 64GB model later in the year. (Editor's Note: We are also hearing about a 64GB iPod touch.) The source claims that movies will finally be coming to the Zune Marketplace—a believable statement, as Zune will offer HD videos on the Xbox 360 starting this fall.
Read More

| Slash Gear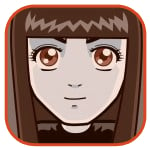 Posted by Sheila Franklin Categories: Hot Deals, Internet, Microsoft,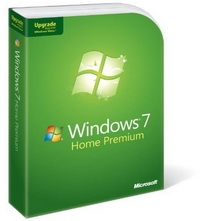 Microsoft is temporarily lowering its $119.99 price tag for Windows 7 Home Premium Upgrade through July 11. It is now available for $49.99 and will work with most PCs that have Vista or XP. You can check with the system requirements to make sure. A Professional Upgrade is also offered for $99.99. You can get the new Windows on Amazon, Best Buy, or other retailers, but only in the US and Canada.
Read More

| Microsoft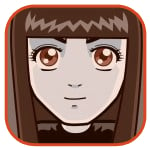 Posted by Sheila Franklin Categories: Hot Deals, Microsoft, Software,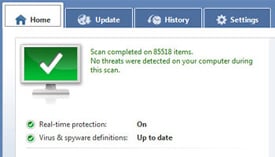 Morro is finally available in beta, limited to users in the United States, Brazil, and Israel. The free security tool replaces Windows Live OneCare, which was a paid service. Available for 32- and 64-bit installations of Windows XP/Vista/7, it supplies you with protection against viruses, malware and others baddies on the Internet. Microsoft is hoping to target those who let their yearly software subscriptions expire, those who don't buy it and users that never turned theirs on.
Read More

| PC World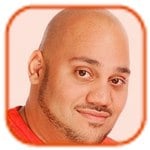 Posted by Andru Edwards Categories: Features, HDTV, Portable Audio / Video,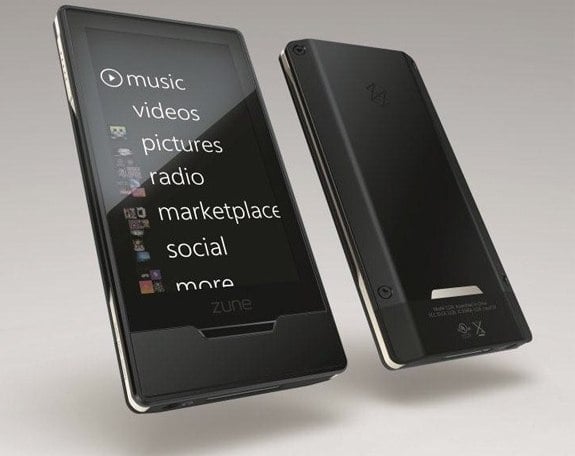 Just a quick note, since I know there was a lot of interest in finding out who won our Zune HD giveaway that we had a lot of participation in. We've eliminated any shenanigans, and chosen randomly, and our winner is a Gear Live member by the name of Crucible. He left a link to his entry tweet on our forums, which qualified him to win the Zune HD. As always, stay tuned, because we always have something to give away!
© Gear Live Inc. – User-posted content, unless source is quoted, is licensed under a Creative Commons Public Domain License. Gear Live graphics, logos, designs, page headers, button icons, videos, articles, blogs, forums, scripts and other service names are the trademarks of Gear Live Inc.