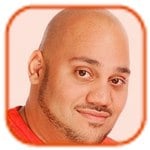 Posted by Andru Edwards Categories: Downloadable Content, Features, Microsoft, Reviews, Xbox 360, Xbox Live, Xbox Live Marketplace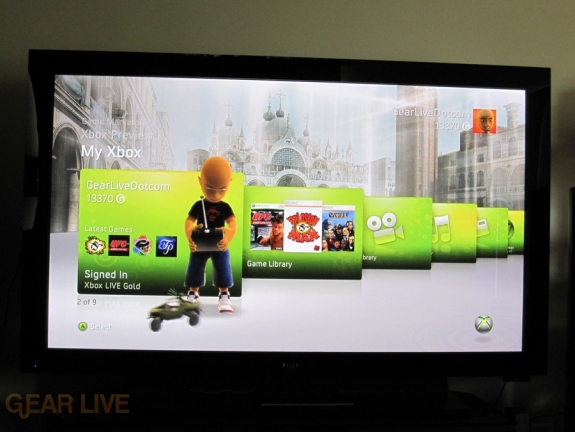 This morning, Microsoft hooked us up with an early preview of the next Xbox 360 Dashboard Update. We were able to get a look at the new Netflix features (which no longer require a PC,) the Avatar Marketplace, Game Ratings, Games on Demand, and more. While more coveted features like Twitter, Facebook, Last.fm, and Zune Marketplace won't be landing until the fall, the update is still a solid one. Here are our thoughts on the next update, which lands on your Xbox 360 on August 11 (or sooner if you apply for early access!)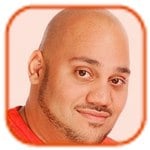 Posted by Andru Edwards Categories: Culture, Microsoft, Xbox 360, Xbox Live
Well, how's this for a slap in the face? It looks like ads that have sound incorporated into them have come to the Xbox 360 dashboard. As you can see in the video above, the ad appears in a tile, and if you bring that tile into primary view, sound automatically plays - even if you don't select the ad. That's pretty low, considering you paid for the console, paid for the games, and more than likely, pay $50 a year for an Xbox LIVE Gold subscription. Here's hoping that Silverlight in the Xbox 360 Fall 2009 dashboard update doesn't bring even more advertising with it.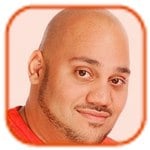 Posted by Andru Edwards Categories: Downloadable Content, Features, Microsoft, Xbox 360, Xbox Live, Xbox Live Arcade, Xbox Live Marketplace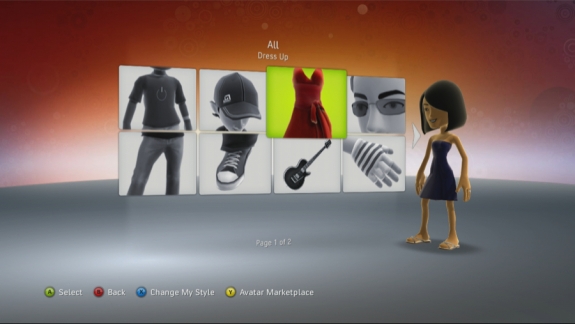 Lucky us, we are getting early access to the Xbox 360 Fall 2009 Dashboard Update this coming Monday. We will bring you all our thoughts on everything we are able to try out. We have a list of stuff we will have access to on Monday, which you can see after the jump, but we were also able to put together a gallery of some of the things we will be playing with as well. You can find all those images over in our Xbox 360 Fall 2009 NXE Dashboard Update Preview Gallery.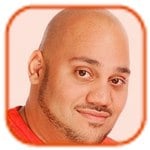 Posted by Andru Edwards Categories: Apple, Corporate News, Microsoft
We do love ourselves a good battle, and it looks like Microsoft is ready to start putting their dukes up against the super popular Apple retail stores. Not only is Microsoft going to be opening up their own branded retail stores, they are going to put some stories "right next door to Apple stores" this fall. Oh yes, it's on.
At first glance, you may be wondering what cool, eye-pleasing toys Microsoft would have to even lure people in to their stores. I mean, isn't almost every consumer electronics store a "Microsoft Store?" Well, it's all in the approach. We know that the Zune HD will be released this fall. We know that the Xbox 360 will have a nice dashboard update this fall that will bring with it a host of new social features, there's the Microsoft Surface tabletop, Xbox 360 games, Project Natal, etc. If Microsoft uses some of these popular items as cornerstones for their retail presence, and even allows the chance to get first-looks at some of these things, they may be on to something.
We are ready for the war.
Read More

| Business Insider via Giz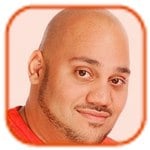 Posted by Andru Edwards Categories: Apple, Handhelds, Microsoft, Mods / Hacks, Software, Videos
Oh yes, my friends, the iPhone can run Windows 95. Sure, it's not as easy as downloading it from the App Store or anything, but still, you've gotta give mad props to a dev who can work this kind of magic on a jailbroken iPhone. Check out the video above for a glimpse of both the past and the future. Hold us.
[via Gizmodo]
So Microsoft Office 2010 has officially been unveiled, and there's a lot of excitement surrounding the announcement, mostly due to the fact that a large portion of Office 2010 will be available as a free web application online. Microsoft has put together a bunch of videos showing off the new features found in the Office web applications, as well as Word 2010, PowerPoint 2010, Outlook 2010, and all the rest. We've put the video that focuses on the web apps up top, and you can watch the rest after the break as well.
Click to continue reading Microsoft Office 2010 Video Tour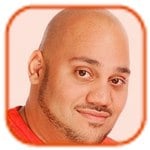 Posted by Andru Edwards Categories: Corporate News, Internet, Microsoft, Software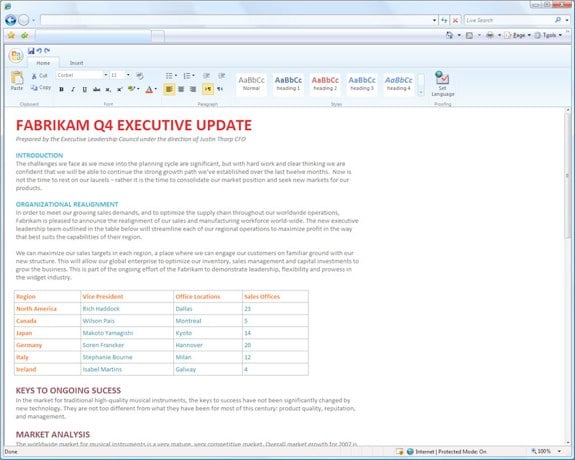 Today, Microsoft has introduced Office 2010 at their Worldwide Partner Conference. As rumored over the past few weeks, Office 2010 will bring with it the first free cloud-based Microsoft Office product. This will be Microsoft's answer to products like Google Docs, Zoho Docs, and other free online office suites. According to the company, Office 2010 web apps will work with Internet Explorer, Firefox, and Safari.
You can take a look at the Microsoft Office 2010 technical preview page now, which will soon be open to a limited set of beta testers.
Here's what we know about Microsoft Office 2010:
Web Apps
As we said, Office 2010 features the introduction of web apps that are completely free to use. The online version of Office 2010 will include Microsoft Word, PowerPoint, Excel, and OneNote. Now, while these are all free, Microsoft does not see them as a replacement for the full desktop office suite. These apps do not include all the bells and whistles that you'll find the desktop versions, but they do put Microsoft on the map as far as free online office suites are concerned.
Click to continue reading Microsoft introduces Office 2010 with web apps
Read More

| Office 2010 Preview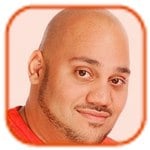 Posted by Andru Edwards Categories: HDTV, Internet, Microsoft, Software, Video Games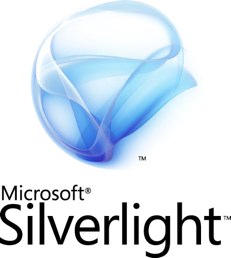 Microsoft Silverlight 3 is live, and you can go ahead and update your browsers now over at Microsoft's Silverlight page. Silverlight 3.0.40624.0 weighs in at 4.7MB, and works with Internet Explorer, Firefox 2 and 3, and Safari 3 and 4. Here's a look at some of the major new features:
Media: GPU hardware acceleration, new codec support (H.264, AAC, MPEG-4), raw bitstream Audio/Video API, and improved logging for media analytics
Graphics: GPU Acceleration and hardware compositing, perspective 3D, bitmap and pixel API, pixel shader effects, and Deep Zoom improvements
Application development: Deep linking, navigation and SEO, improved text quality, multi-touch support, 60+ controls available, and library caching support
Data-binding improvements, validation error templates, server data push improvements, binary XML networking support, and multi-tier REST data support
Also, remember that Xbox 360 Instant-on 1080p stuff? That's all powered by Silverlight 3 as well (yes, Silverlight is coming to your Xbox 360 dashboard.) It's a solid upgrade, and the installation is pretty much immediate if you are on any sort of respectable broadband connection. Definitely worth a look, and you can bet that Microsoft will be pushing hard for a few big Silverlight exclusives, like they did with the Beijing Olympics.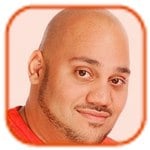 Posted by Andru Edwards Categories: Action, CAPCOM, Fighting, Release Dates, Retro, Xbox Live Arcade, Xbox Live Marketplace

The second annual Summer of Arcade kicks off on July 22nd, bringing with it one of the most hotly anticipated games to hit the Xbox Live Arcade: Teenage Mutant Ninja Turtles: Turtles in Time Re-Shelled for 1200 Microsoft Points. Over the course of the following four weeks, the excitement continues. Here's a look at the schedule for the 2009 Summer of Arcade:
July 22: Teenage Mutant Ninja Turtles™: Turtles in Time Re-shelled 1200 Microsoft Points
(Ubisoft Singapore®/Ubisoft®): Cowabunga dude! Marking the franchise's 25 anniversary, everyone's favorite Teenage Mutant Ninja Turtles game is back with a brand new look in "Teenage Mutant Ninja Turtles: Turtles in Time Re-Shelled." The arcade classic has been revamped with all new 3D graphics, but the same classic beat 'em up gameplay.

July 29: Marvel vs. Capcom 2 1200 Microsoft Points
(Backbone Entertainment/Capcom): One of the most popular fighting games of all time, "Marvel vs. Capcom 2," arrives worldwide on Xbox LIVE Arcade. Choose from 56 legendary characters from Marvel Comics and Capcom history, including Ryu and Wolverine. With online multiplayer over Xbox LIVE and enhanced HD graphics, decide your own dream team in the ultimate tag-team fighting experience.

August 5: Splosion Man™ 800 Microsoft Points
(Twisted Pixel Games/Microsoft): Fools they were, to tread where knowledge should stay forbidden. For what emerged was not a man - it was a Splosion Man. "And all who saw him were sploded, for he was the fire and they were but meat." Able to splode himself at will, the Splosion Man launches his way through levels as an uncontainable force. From Twisted Pixel Games, developer of the award winning The Maw™, Splosion Man will keep you on your toes as you play through more than 50 single-player levels and 50 multiplayer levels. Nominated by GameSpy, Gamespot, IGN, and 411mania, this meat-riddled splosion-fest took several Best of E3 awards including Best Platformer and Best Downloadable Game.

August 12: Trials HD 1200 Microsoft Points
(RedLynx/Microsoft): Nominated for GameSpy's Best Downloadable Game of E3 award, "Trials HD" is guaranteed to get our heart racing." Put on your helmet, and rev your way through "Trials HD," a full-featured, physics-based motorcycle racing platformer in stunning HD graphics. Tear up more than 50 tracks and test your metal in two unique game modes: Race and Skill. Create, share and download an unlimited number of free tracks with the level editor, and customize your rider to fit your personality.

August 19: Shadow Complex 1200 Microsoft Points
(Chair Entertainment and Epic Games/Microsoft): Winner of numerous Best of E3 awards including Best Downloadable Game from 1UP, IGN, GameTrailers and G4TV, "Shadow Complex" is the next evolution in downloadable games. "Shadow Complex" marries the quality and depth of a full retail title with the stunning visuals of Epic Games' industry-leading Unreal Engine 3, and a classic side-scroller. Set in the world of Orson Scott Card's best-selling novel, "Empire," Shadow Complex provides more than 10 hours of in-depth gameplay and introduces a compelling universe.
Between Turtles in Time, Marvel vs. Capsom 2, and Shadow Complex, this is going to be one expensive summer.
Read More

| Major Nelson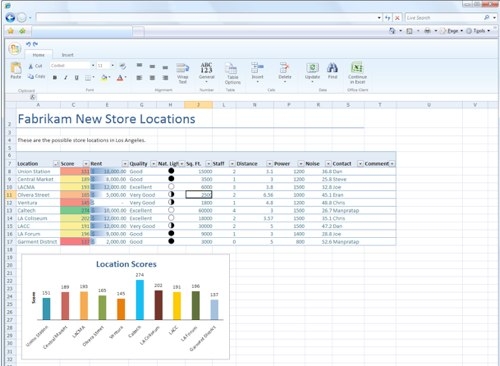 Look like the reasoning behind Google announcing their new Chrome OS yesterday was to take some of the steam away from a Microsoft announcement due this Monday. Word on the street is that Microsoft is set to announce a web-based Microsoft Office product at this Monday's Worldwide Partner Conference, taking place in New Orleans.
So, what are the clues that a new Office in the cloud is on its way? Well, for starters, my pal Robert Scoble has been giving hints about a Microsoft product that he has seen, but can't talk about, hinting at what Microsoft will be dropping on Monday. He did specifically state that is isn't the new Microsoft non-IE browser, and that the product does run in a browser, including non-IE browsers.
Also, check out Office.com. Looks like the current owners of that domain are getting ready to move off of it, so that someone new can step in. Yup.
Remember, Google also removed the beta tag from their suite of products just the other day as well, to appease business users and maybe lure them into using Google's online office suite. It seems that all signs point to Microsoft announcing a web-based Microsoft Office suite, which would run completely in the browser. Think about it - Microsoft Office is huge, some consider it a resource hog, and that is the allure of Google Docs and the rest of the Google offering. If Microsoft put it online, without all the bloat, that makes it a lot tougher for Google to defeat.
Read More

| Robert Scoble's FriendFeed
© Gear Live Inc. – User-posted content, unless source is quoted, is licensed under a Creative Commons Public Domain License. Gear Live graphics, logos, designs, page headers, button icons, videos, articles, blogs, forums, scripts and other service names are the trademarks of Gear Live Inc.