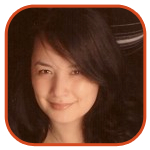 Posted by Veronica Santiago Categories: Animation, Comedy, Specials, FOX, Commercials, Family Guy, Video,
Apparently there are things Microsoft won't do to promote Windows 7.
The software corporation recently announced that it has severed ties from a FOX event it was set to exclusively sponsor. Family Guy Presents: Seth & Alex's Almost Live Comedy Show, a special airing next month, would have incorporated bits about the company's new product in lieu of traditional commercials. Unfortunately, the execs had a change of heart after watching a taping earlier this month.
Although animated portions of the variety special reportedly cover controversial subjects like incest, feminine hygiene and the Holocaust, those segments were supposedly in line with a typical Family Guy episode. It's the live segments Seth MacFarlane and Alex Borstein (Lois Griffin) taped before an audience that may have been considered questionable.
Click to continue reading Microsoft Pulls Out of Family Guy Special
Read More

| Hollywood Reporter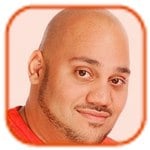 Posted by Andru Edwards Categories: Hot Deals, Microsoft, PC / Laptop, Software,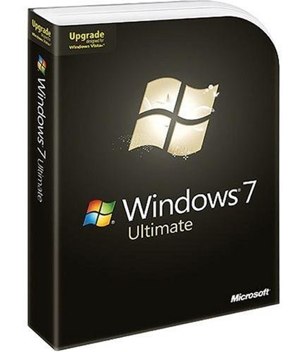 It's the eve of the Windows 7 launch, and if you haven't heard, it's pretty great. So great, in fact, that this is the first version of Windows that we are recommending people upgrade to on day one. We are that impressed. In a nutshell, Windows 7 is what Vista should have been back in 2007.
You can order Windows 7 today from Amazon, and they'll have it on your doorstep tomorrow:
You can purchase the upgrade version of WIndows 7 if you are currently running Windows XP or Windows Vista. Anything earlier, and you'll need to buy the full version.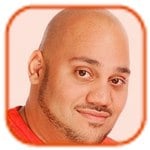 Posted by Andru Edwards Categories: Full Episodes, High Score, Features, Internet, Podcasts, Software, Video Games, Videocasts, Videos,
We got our hands on the new Fall 2009 Xbox 360 Dashboard update, which features Facebook, Twitter, Last.fm, and Instant-on 1080p movie streaming from Zune. You can get the full scoop in the video, but in a nutshell, here are our thoughts:
Facebook: Facebook on Xbox 360 is integrated well into the console. We like that you can see which of your Xbox 360 friends are on Facebook, and which Facebook friends have an Xbox 360 account. The problem is that the Xbox 360's ridiculous friend limit really stands out here. You have a limit of 100 friends, and if you have a bunch of friends on Facebook that you want to connect with, you will quickly find that you have to pick and choose. You see what I mean in the video. Other than that, being able to view profile data and photo galleries of friends is a nice touch. Updating or commenting sucks if you don't have a Chatpad.
Twitter: Twitter, on the other hand, is way too simple for our liking. It shows you the last 50 tweets from people you following, trending topics, and basic profile info. You can also send tweets out from the Xbox 360, but it's frustrating to do, unless you have a Chatpad handy.
Last.fm: This works as expected. You sign in, and you get access to all your channels, and you can create new channels on the fly. What sucks? You can't see your Last.fm friends, which is something I miss. Even worse? The music only plays when you are actually in the Last.fm area. If you leave, the music stops. This means you can't carry it over to the dashboard, or in-game. So really, what's the point?
Zune Instant on 1080p: This was awesome. Definitely blew me away. We streamed a portion of the movie 300. After a bandwidth test, the Xbox 360 confirmed we were good to go for instant 1080p streaming, and it delivered. Fantastic. The best streaming video quality we've seen from any service.
There are a few other new details as well, and we give you a detailed look at it all in this video. Sit back and enjoy!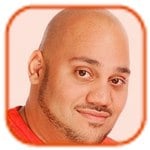 Posted by Andru Edwards Categories: Microsoft, Xbox 360, Xbox Live,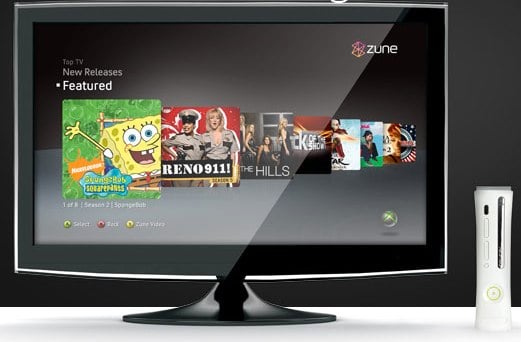 We just got word from our friends at Xbox LIVE that we'll be getting the new Fall 2009 Dashboard Update on Monday, which means we'll be bringing you a preview and walkthrough of all the upcoming Xbox 360 dashboard features, including Twitter, Facebook, Zune instant-on 1080p movies, Last.fm, and more. For a look at everything we'll be bringing you on Monday, hit the jump. Now go enjoy your weekend!
Click to continue reading Xbox LIVE Fall Update: We'll be previewing Facebook, Twitter, Zune 1080p for you on Monday
Remember that Microsoft Courier video we showed you last week? Well our friends at Gizmodo were able to uncover a bit more about the mysterious and astonishing Microsoft tablet device. In the leaked video above, you get a look at the way that the fine folks in Redmond think you'll integrate the Courier tablet device into your everyday life. We must say, it's insanely slick, and we hope that it works exactly as shown. Of course, this is just a demo, and it doesn't even feature a real hand or stylus.
That said, we are big fans of the "infinite journal" approach, and we can certainly see a lot of professional uses for such a device with a natural input system. What we are still curious about, though, is if this thing is also meant to be a multimedia device. You know, movies, games, music? The things that we are expecting the Apple tablet to excel at? Or is this a case of Microsoft recognizing that Apple has a stronghold in that area, and as such, they'll focus on a different, underserved demographic? Time will tell.
Read More

| Gizmodo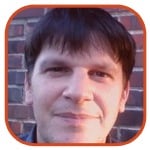 Posted by Mark Rollins Categories: Accessories, Microsoft, PC / Laptop, Peripherals, Wireless / WiFi,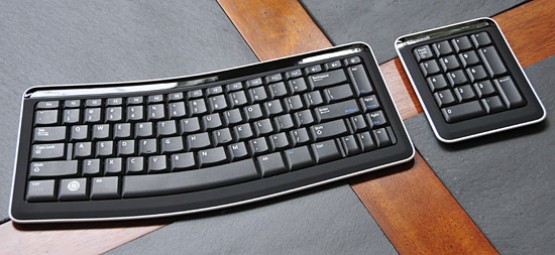 Clearly, revealing the Courier tablet prototype was not enough for Microsoft, as they have topped themselves once again. This time, the company produced their skinniest keyboard to date, and this Bluetooth Mobile Keyboard 6000 is totally wireless.
There is no Bluetooth dongle included, so make sure your computer has Bluetooth built-in before making the purchase. The keyboard is powered by 3 AAA batteries, while the numeric keypad takes just one AAA. Both will be available in October, $90 for the combo, and $45 for just the number pad, if that's all you want.
Read More

| Microsoft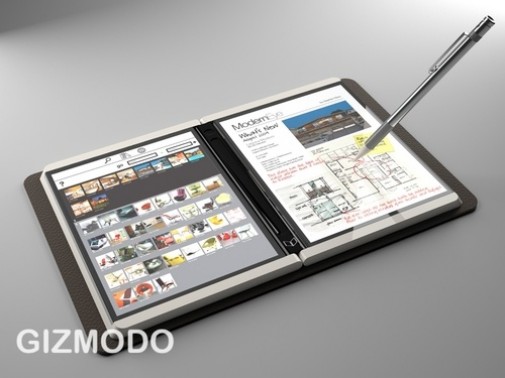 Our friends at Gizmodo recently got a fantastic scoop, revealing a project that Microsoft has been working on, known as the Courier tablet. This device has been a secret for the Microsoft for a long time now. According to Giz, this is more than just a concept device, but rather, Courier is in the "late prototype" stage.
Courier has two 7-inch screens that are touch sensitive, and are designed to be interacted by touch or with the very pen-like stylus. On its hinge is a home button like the iPhone, and this hinge serves as a virtual "pocket" to hold items that are moved from one screen to the other.
No word on price or availability just yet, but you have to admit that it looks quite sexy. Of course, this may not even come to fruition, but it's a bold challenge to Apple's dominance in the sexy multitouch devices department.
Read More

| Gizmodo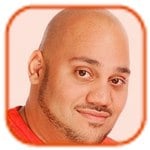 Posted by Andru Edwards Categories: Design, Features, HDTV, Microsoft, Portable Audio / Video,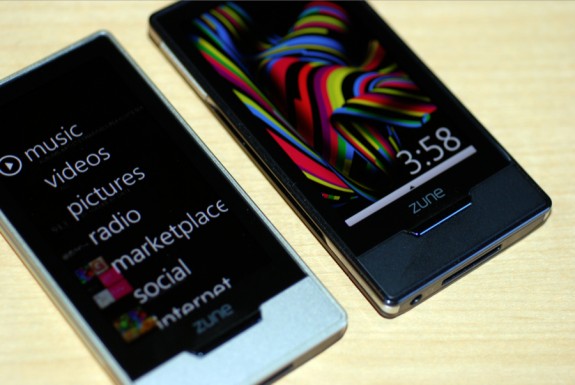 We've had the new Zune HD in our hands for a few weeks, and now that we've had the opportunity to thoroughly get to know it at an intimate level, we figured it was time to share - but first things first. We've gotta say it. Microsoft has been consistently wowing us over the last few months. Say what you will about Windows 7, Bing, et al, but at the end of the day, they are solid offerings that stack of well against their competitors. Then of course, there's the Xbox 360, which just received a dashboard overhaul, making it even more useful and feature-rich, and there is even more to come this fall. For us to even be thinking about Microsoft in this way is a huge departure from even just one year ago.
So, all that said, where does the Zune HD fit into all this? Well, as we've posted previously, the thing has an OLED 16x9 display, and packs in the NVIDIA Tegra processor. Those two pieces of news has us super-excited to see if this thing would live up to the hype. Does it? Go grab a drink and get comfortable, because we are going to delve right in.
Click to continue reading Zune HD Review: Music discovery at its finest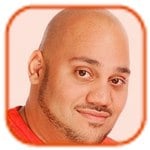 Posted by Andru Edwards Categories: Microsoft, Music, Software,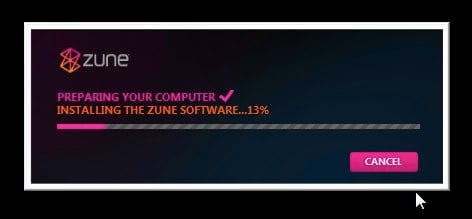 It is now September 15th, and that means that you are now able to go and grab the Zune 4.0 update. Go ahead and do it, if you love music. The Zune.net site is still undergoing maintenance, but if you have the old version of the Zune player, just launch it and have it check for updates, and you're golden.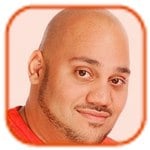 Posted by Andru Edwards Categories: Internet, Microsoft, Music, Software,
One of the main gripes we've had with Microsoft as it pertains to the Zune platform is that they have stubbornly decided to keep it to a PC-only experience, leaving those of us who live in OS X out in the cold. Well, starting today, that changes. Kind of.
You see, the Zune Marketplace is now a part of Zune.net. Aside from having the largest audio and video podcast streaming directory, Zune now allows you to log in and listen to music from the Marketplace in any browser that supports Silverlight 3. Technically, Microsoft says that this experience is officially supported in Internet Explorer and Firefox, but we will have to give it a shot in Safari. Anyhow, the caveat here is that you can log in as a Zune Pass subscriber and stream music. This doesn't solve the problem that those on a Mac have where they can't sync their Zune hardware or download music. Still, though, it's a step in the right direction, and a nice bonus for Zune Pass subscribers to be able to access and stream music, including Smart DJ playlists, on the fly. This basically turns any computer running IE or Firefox into a terminal for you to log in and crank those Zune tunes, and we like it.
For those wondering, any activities you do with Zune.net stream will also be reflected in your Zune account and Zune Card. How cool is that?
© Gear Live Inc. – User-posted content, unless source is quoted, is licensed under a Creative Commons Public Domain License. Gear Live graphics, logos, designs, page headers, button icons, videos, articles, blogs, forums, scripts and other service names are the trademarks of Gear Live Inc.