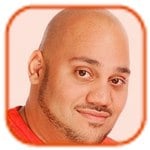 Posted by Andru Edwards Categories: Accessories, Microsoft, Xbox 360,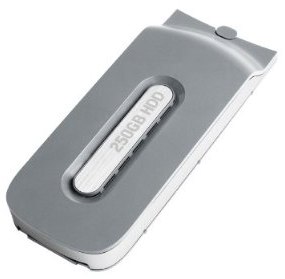 Heads up, all you Xbox 360 owners that are constantly feeling the pinch when it comes to hard drive space - Microsoft has finally released the 250GB Xbox 360 hard drive as a standalone device! Previously, you were only able to get the drive with the purchase of one of the many special edition consoles, like Modern Warfare 2 or Final Fantasy XIII. The 250GB hard drive can be purchased now, and costs $129.99.
Read More

| Xbox 360 250GB Hard Drive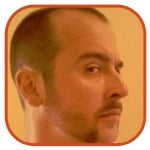 Posted by Finnian Durkan Categories: Culture, Microsoft, Xbox 360,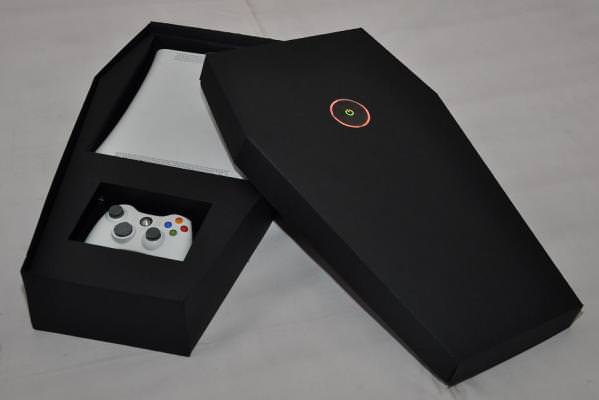 For those of you out there who have spent the greater part of the last few years since the release of the Xbox 360 in a dark hole yelling 'PWN'D!!!' at 11 year-olds via the interwebz there is nothing more face-punchingly painful than the 3 Rings of death. For the uninitiated, the 3 Rings of Death (or RROD( on an Xsox 360 mean that the machine has eaten itself and you are now left with a very expensive bookend. For the you, avid gamer, this is a truly traumatic experience. You are forced—for a couple of weeks at least—to shuffle your way outside, blinking 12-inch-wide gollum-eyes at the sun all the while, and to begin socially interacting with people. An event this traumatic deserves to be memorialized, forever etched in the asocial fabric of the basement of your parent's house where you live, yes? Well look no further, fearless devourer of the Hot Pocket, your savior has arrived in the form of an artistically morbid coffin for your Xbox. Created by Australian designer Alexis Vanamois, this sleek little number can serve to either a) memorialize your crawling out of the dungeon of social leprosy and beginning a new life, or b) as a badge of honor mounted on your wall and waiting for more XBoxes to be memorialized along side it as you travel down the road to becoming the comic-book guy from The Simpsons; the choice is yours.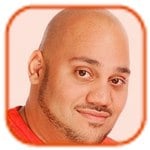 Posted by Andru Edwards Categories: Microsoft, Software,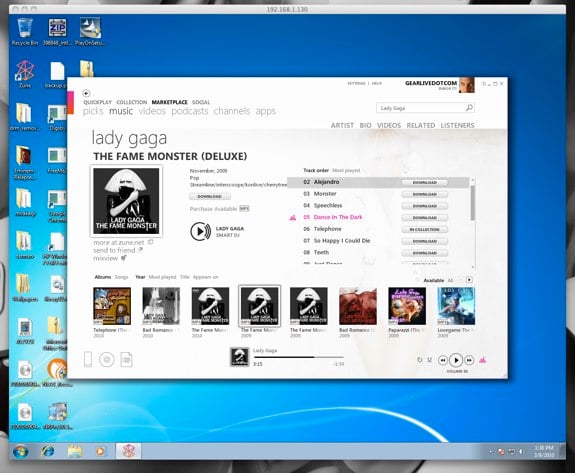 So, after upgrading my PC from Windows 7 Ultimate 32-bit version to Windows 7 Ultimate 64-bit edition, I quickly determined that using Remote Desktop Connection for Mac 2.0 to connect to the PC resulted in no sound coming through the audio redirection feature. It took a bit of Googling to figure out exactly what was going on, but as it turns out, the x64 editions of Windows Vista, Windows 7, and Windows Server 2008 simply don't include the audio redirection feature for the Remote Desktop Mac client. You'd think Microsoft would fix this themselves with a patch, but instead, they offer a Hotfix download. If you are unfamiliar with Microsoft Hotfixes, it's pretty much an annoying process. You head to the kb article to find out about the problem, then request that a link to the hotfix download be emailed to you (because they couldn't just put a download link on the help page?,) then you download the fix and attempt to open it. You then realize that the email with the download link also includes a password that you need in order to even run the fix.
C'mon, Microsoft, can we improve this asinine process?
At the very least, at the end of the day, the Hotfix worked, and I am again able to remote in to my PC from my Mac to listen to Zune. Good times.
Read More

| Hotfix: Audio Redirection in 64-bit Windows for Remote Desktop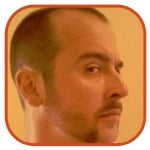 Posted by Finnian Durkan Categories: Music, Video Games,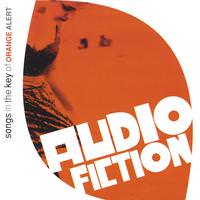 Alt-rockers Audio Fiction have become one of the first bands to use the Harmonix games and MTV's newly-launched Rock Band Network Music Store for the Xbox 360 to author their own Rock Band song. The band used Harmonix tools to author their track 'Race the Hourglass' as their first addition to the Rock Band Network catalogue. Audio Fiction's bassist, Darren Korb, then put it into a game-compatible file format, had it peer tested and approved in the debut launch of Rock Band Network that opened Thursday. What does this mean for you and me? Brace yourselves, Rock Band players, for an onslaught of titles from my newly-minted Finnish black-metal/industrial punk/ska/battle-rap band, 'Obsequious Death Turtle, Version 2.0 the 3rd'. We're huge in McMurdo Station, Antarctica.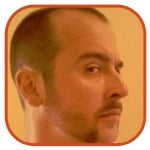 Posted by Finnian Durkan Categories: Action, Bungie, First Person Shooters, Microsoft, Release Dates, Xbox 360,
The trailer for the beta version of the newest addition to the Halo family, Halo: Reach, drops today. From the footage it looks completely insane and has some pretty cool additions to make the multi-player aspects of the game that much more intense. For example, now when you headhunt people they collapse slowly to the floor shooting dozens of flaming skulls out of the tops of their heads. What, that isn't normal? I know when I creep around Seattle in my ninja costume from 5th grade this happens all of the time when I come upon some hapless fool who has wandered into my territory. Well, maybe not quite; replace 'shooting flaming skulls out of the tops of their heads' with 'stare at some idiot dressed in his pajamas from Christmas 1988 who just threw a plastic ninja-star at them'. Yep, that about sums it up. I am so alone.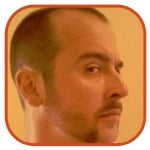 Posted by Finnian Durkan Categories: Internet, Microsoft,
If there is one thing that I hate, it is when technology inconveniences me more than it helps. We've all been there: it's late, there's a movie quote or an actor that you can't get out of your head—you want, nay, NEED to solve this riddle before your body will allow you some restful shut-eye. What do you do? You roll over in your bed/futon/inflatable mattress and flip open your ever-present and never shutdown laptop and open a link to your favorite search engine. As you mindlessly begin to type your parameters, in my case the phrase 'that hairy guy that dated Carla on Cheers' (Nick, played by Dan Hedeya incidentally) is my search of choice tonight. No sooner have you gotten the letters 'T-H-A..' into the searchbox then a menu opens up listing more unrelated 'tha' phrases than a Wu-Tang song. After briefly looking at a list of 'Thai Restaurants' and 'Thankless Jobs' (*ahem*) you quickly close the menu and type out your search terms in their entirety. Annoying, isn't it?
Well, Bing has taken that first step to making your oh-so-difficult web-searching easier by integrating your query history into their auto-suggest feature. Now when you begin to type your search in Bing your previous search queries will be taken into account when serving up auto-suggest keywords. Not only that, but they will appear in the same color (purple) that your web-browser uses to display already-visited links thus helping to differentiate them from non query-based auto-suggestions. In my case this means that when I type in 'T-H-A' like I previously mentioned about 30 purple-hued links to 'That so-and-so from such-and-such-movie' will appear since I am forever referencing pop culture but am blessed with the memory recall of a 2 month-old. At least now I'll be able to save myself a few keystrokes before Bing directs me to IMDB. Bing has also allowed this feature to be turned off completely or to be managed with their 'Manage History' option if you are paranoid that your boss is going to search your work computer's internet history and wonder why you keep searching 'jobs that don't suck like the one that i have now'. Either way, it's progress.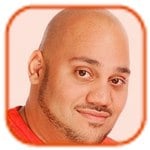 Posted by Andru Edwards Categories: Accessories, Microsoft, Rumors, Xbox 360,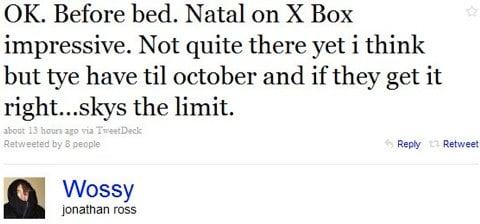 Long-tenured UK TV host Jonathan Ross was able to give the upcoming Xbox 360 motion gaming add-on, Project Natal, a try. Aside from the hint of jealousy he left us all with, he also tweeted out an interesting tidbit of information on his Twitter account, which in a nutshell says that he feels that Natal has potential, and that Microsoft has until October to get it right. So the obvious question is, does that imply that Natal gets an October launch (which does fit in with the holiday 2010 launch period)? Or does it mean it has to all be done so they can start packing and shipping devices for launch in early November? I'm sure everything will be made clear in a couple of months at E3.
Hit the break for a video of Jonathan giving Project Natal a try.
Click to continue reading Project Natal launching on October says UK's Jonathan Ross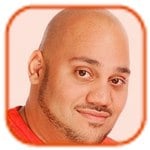 Posted by Andru Edwards Categories: Microsoft, PC / Laptop, Software,
If you got in early on the whole Windows 7 thing with the RC and never upgraded, you may wanna get cracking with that, because as of yesterday, Windows 7 RC will be bugging you a few times a day leading up to the expiration of the product. Here's the rundown:
As of February 15, 2010, Windows 7 RC users will receive the following alerts:
Windows 7 RC users receive an expiration notification in the task bar one time per day.
Windows 7 RC users are presented with the Notification Wizard one time every four hours and then one time every hour.
If that's not annoying enough, starting March 1 (that's two weeks from now,) the next phase of the expiration process begins:
Windows 7 RC users receive an expiration notification in the task bar one time per day.
Windows 7 RC users are presented with the Notification Wizard one time every four hours and then one time every hour.
Yup, your computer will restart every two hours, no matter what you are in the middle of doing. Your work won't be saved or anything. Of course, we can't blame Microsoft, since the product has been available at retail for month. Still, there's one more phase to the expiration process, and that happens on June 1:
Windows starts to a black desktop.
Windows 7 RC users are presented with a Windows Activation screen. The screen states that the Windows that you are running is not genuine.
Computers that are running Windows 7 RC restart every two hours.
So there you have it, a friendly reminder that if you are on Windows 7 RC, it's time to make some decisions. Things are about to get very annoying, very quickly.
Read More

| Microsoft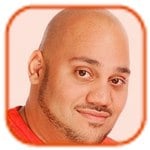 Posted by Andru Edwards Categories: Cell Phones, Handhelds, Microsoft, Software, Videos,
Okay, so we've hit you with the Windows Phone 7 Series keynote video, which introduced the product. We also gave you the shorter Windows Phone 7 Series demo video, which just gives you a glance at the new hotness from Microsoft. We've got one more for you though, as Joe Belfiore, the VP of Windows Phone, as he chats with Microsoft's Laura Foy on Channel 9. They have a conversation about the new operating system, and it's a deep 22-minute look at what Microsoft has been cooking up to try and reclaim their mobile crown.
Read More

| Channel 9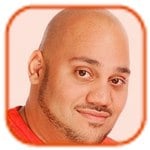 Posted by Andru Edwards Categories: Cell Phones, Handhelds, Microsoft, Software, Videos,
So, aside from that Windows Phone 7 Series keynote video, we thought you might want a condensed version that will allow you to just take a look at what all this Windows Phone 7 fuss is all about. Microsoft took the liberty of putting together this much shorter demo video to explain. Here you can get a look at all of the design elements and decisions that have gone into Windows Phone 7, which fundamentally set it apart from other mobile operating systems on the market. Here's a quick rundown:
Every Windows Phone 7 device will have three physical buttons on the front: Start, Search, and Back.
There's a focus on productivity, simplicity, music, and gaming. Both Xbox Live and Zune are deeply integrated into Windows Phone 7.
People hub: Pulls in live data feeds, bringing you social networking status updates and photos from services like Facebook, Twitter, and Windows Live.
Pictures hub: Brings together picture and video assets from your phone, web, and PC, allowing you to view your entire collection.
Games hub: Check out your Xbox Live messages, achievements, avatar, and even play some games. Achievements can be earned on the phone.
Office hub: Access to Microsoft Office suite, including OneNote and SharePoint Workspace. Also includes new version of Outlook Mobile for email.
This is definitely the biggest step that Microsoft has taken in the mobile phone space, and they do it over three years after Apple announced the original iPhone. The competition is heating up, and we are super-excited about it.
© Gear Live Inc. – User-posted content, unless source is quoted, is licensed under a Creative Commons Public Domain License. Gear Live graphics, logos, designs, page headers, button icons, videos, articles, blogs, forums, scripts and other service names are the trademarks of Gear Live Inc.