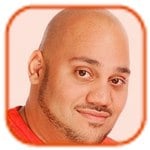 Posted by Andru Edwards Categories: Artist News, Gossip, Pop, New Releases,
Quincy Jones has blasted the new Michael Jackson album Xscape.
The legendary producer - who masterminded some of the late singer's biggest hits - thinks the posthumous recording was only released to "make money."
"It's about money. They're trying to make money. And I understand it. Everybody's after money, the estate, the lawyers. It's about money," he said.
Quincy admitted it "bothers" him to see so much of the 'Thriller' star's previously-unreleased music being made public but has learned to accept it has nothing to do with him. When asked if he was bothered by the recordings, he told Jian Ghomeshi's Q talk show on CBC Radio, "Yeah, but it's not my business anymore. They're not our business."
Quincy's comments come months after he launched a $10 million breach-of-contract lawsuit in relation to the recordings released after the "Billie Jean" star's death in June 2009. He alleged master recordings he had worked on were wrongfully edited and remixed so as to deprive him of back-end profit participation. He also claimed he had been denied credit for his work and that MJJ Productions and Sony Music have entered into deals taking profits that should have been included in the calculation of royalties.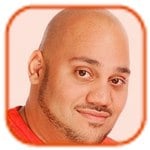 Posted by Andru Edwards Categories: Concerts / Tours, Gossip, Industry News, Performances, Rumors, Pop, New Releases,
Michael Jackson is set to tour the world again - as a hologram.
The late King of Pop, who was resurrected onstage at the Billboard Music Awards on Sunday night thanks to advanced technology, could wow fans across the globe again five years after his death.
The producers behind the special effects extravaganza want to take their show on the road for a two-year tour and are predicted to make half a billion dollars. "It's only a matter of time before a hologram like this goes on tour. Public appetite for Michael Jackson's music has never been greater and this is a unique way of experiencing his magic," a source said.
The hologram performance at the Billboard Music Awards follows the success of a new posthumous Michael Jackson album, Xscape, which recently topped the charts in the UK. "It's so important to experience Michael Jackson in a live setting. We wanted a live performance in front of a live audience," added John Branca, the executor of the singer's estate.
Click to continue reading Michael Jackson Hologram to Tour the World?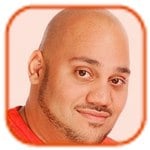 Posted by Andru Edwards Categories: Artist News, Collaborations, Upcoming Releases, Pop,
L.A. Reid has confirmed a Justin Bieber and Michael Jackson collaboration.
The 58-year-old producer behind Michael Jackson's posthumous album Xscape is planning something "really special" involving vocals from the late King of Pop and the 20-year-old singer.
Justin was originally supposed to feature on the track "Slave 2 The Rhythm" as part of Michael's latest offering until it was inadvertently leaked, causing the collaboration to be dropped from Xscape. "'Slave 2 The Rhythm' didn't include him [Justin] per my direction. That was something that was done separate and apart from me and it was leaked. If it hadn't been leaked it would have been featured but it sort of took the wrong turn. But you know what, we are going to revisit that and do something really special with Justin and Michael. I'm pretty sure," L.A. told Access Hollywood.
Click to continue reading L.A. Reid Confirms Michael Jackson and Justin Bieber Collaboration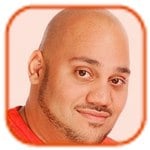 Posted by Andru Edwards Categories: Artist News, Concerts / Tours, Gossip, Rumors, Pop,
Lady Gaga is opening a Michael Jackson museum which will showcase $2 million worth of the legend's stuff.
The "Applause" hitmaker increased her collection of products which belonged to the late star - who died of acute Propofol intoxication in June 2009 - in 2012 when she bought 55 items from an auction, and she takes good care of iconic memorabilia including the famous jacket which features in his 1983 hit "Thriller" and white Swarovski crystal encrusted glove which cost $194,000.
Gaga feels it's essential the late King of Pop of should be remembered and since she treasures her own tour clothes she felt uneasy when Michael's were sold and has spent millions to make sure they are well preserved: "I will put together a museum and put the money to a foundation he cares about. The reason I bought Michael's clothes was because my tour clothes mean more to me than anything, my awards, records. I believe they carry the energy and memories of the night. With Michael's clothes being sold when he was not here made me feel really uncomfortable, upset and I don't why. I take care of them - they are in the right temperature and are preserved. I have spent millions. I believe that the fans' energy gets stuck in the clothes. I wanted to preserve that for him."
Click to continue reading Lady Gaga to Open Michael Jackson Museum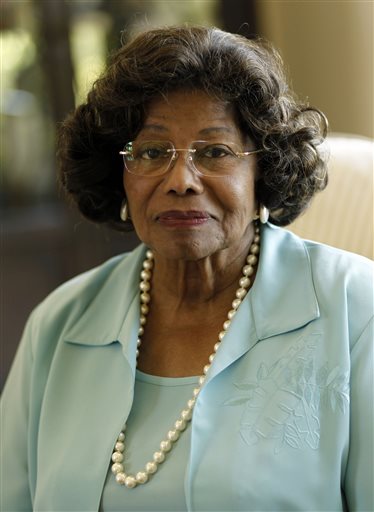 Michael Jackson's mother has appealed the verdict of her $40 billion wrongful death lawsuit against AEG Live.
Katherine Jackson filed new court documents in Los Angeles yesterday morning in a bid to have the jury's decision - which ruled the concert promoter was not responsible for the King of Pop's death in 2009 and was not wrong for hiring Dr. Conrad Murray to be the late singer's medical practitioner - overturned, according to gossip website TMZ.com.
It was previously revealed that the 83-year-old Jackson family matriarch was still hopeful after hearing comments made the jury following the conclusion of the five-month trial last month and her lawyer Brian Panish confirmed they were gathering information for an appeal. "She isn't throwing in the towel. We can't give up until we gather all the information. Today is another chapter," he said.
The jury decided on October 2 that AEG Live, the promoter of Michael's This Is It comeback concerts, hired Murray, who was convicted of involuntary manslaughter in November 2011, but were not liable for the disgraced physician's actions that led to the "Thriller" hitmaker's death in 2009 because he was neither "unfit" nor "incompetent" when they hired him.
Click to continue reading Katherine Jackson Files Appeal
Conrad Murray has been released from prison.
The disgraced physician was sentenced to four years in jail for the involuntary manslaughter of Michael Jackson - who died of acute Propofol intoxication in June 2009 - but was allowed to walk free this morning after spending less than two years behind bars because of good behavior.
The 60-year-old doctor was secretly released out of a back exit of the Men's Central Jail in Los Angeles as it was believed there could be a "safety issue" because a group of Jackson fans were camped outside the Men's Central Jail in Los Angeles waiting for him. Murray's lawyer, Valerie Wass, told reporters outside the prison that her client was anxious to "hug his family," and he was planning to get his medical licenses reinstated in California, Texas and Nevada so he can resume his medical career.
"He wants to take some time and see his family. Believe me; after you've been locked up in this place for two years, it's a shock emotionally and physically," she said.
Click to continue reading Conrad Murray Released from Prison
Quincy Jones is suing Michael Jackson's estate.
The music producer and close friend of the late King of Pop - who produced some of his biggest hits including "Thriller" and "Billie Jean" - is seeking $10 million from the estate and record label Sony Music Entertainment, claiming that they re-edited Michael's hit songs in order to avoid paying him royalties and production costs.
The 80-year-old music expert believes tracks he produced for the singer have been improperly edited and featured in 2009 musical documentary This Is It and a pair of Cirque du Soleil stage shows which are based on Michael's music. Quincy feels he should have received a producer credit on the 2009 film, which chronicled Michael's preparation for his stage return at The O2 in London prior to his untimely death in June 2009, and he is seeking an investigation into the estate's accounting to determine how much he is owed from the profits of the film and theater productions.
Click to continue reading Quincy Jones Sues Michael Jackson Estate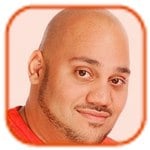 Posted by Andru Edwards Categories: Music,
Michael Jackson has been named the highest-earning dead celebrity of the year.
The estate of the late "Thriller" singer, who died from acute Propofol intoxication in 2009, amassed $160 million in 12 months, as a result of the two successful Cirque du Soleil shows, Michael Jackson ONE and Michael Jackson THE IMMORTAL World Tour, based on his back catalogue of hits. The earnings put him at the top of Forbes magazine's annual list of Top-Earning Dead Celebrities.
The King of Pop took the crown back from his close friend Elizabeth Taylor, who slipped to fourth place as her estate earned $25 million. According to the publication, Elvis Presley's estate brought in an estimated $55 million in posthumous earnings, putting him in second place. Cartoonist Charles Schulz, who created the Peanuts comic strip, moved up one spot to third place on the Forbes list - which analyses dead celebrities' earnings between June 2012 and June 2013 - after amassing $37 million. Reggae star Bob Marley rounded out to top five with $18 million.
Click to continue reading Michael Jackson Is This Year's Top Earning Dead Celebrity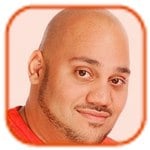 Posted by Andru Edwards Categories: Movies, Music, Hook-ups, Features,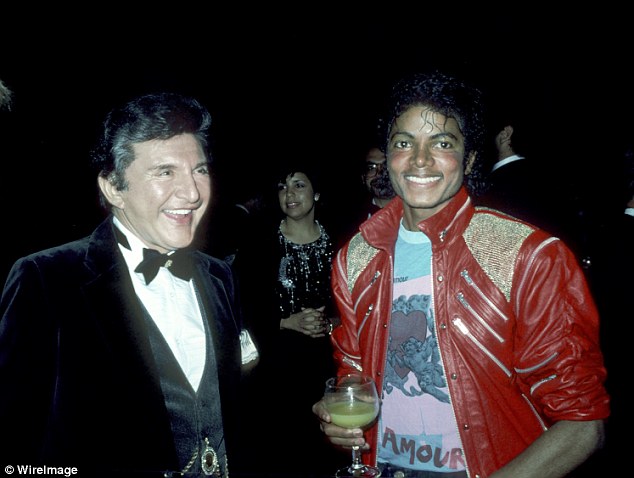 Liberace's lover Scott Thorson claims he had a "six or seven" year romance with Michael Jackson.
The 54-year-old former partner of the legendary pianist has alleged he grew close to the "Billy Jean" hitmaker and described him as generous: "Liberace introduced me and Michael in the late 1970s. It was right around the time 'Thriller' was coming out and Michael and I became lovers. Our relationship went on for six or seven years. Michael was very generous too. He treated me well."
Click to continue reading Liberace Lover Scott Thorson Makes Michael Jackson Romance Claims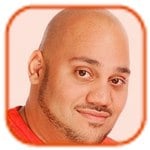 Posted by Andru Edwards Categories: Music, Legal Issues, Rumors,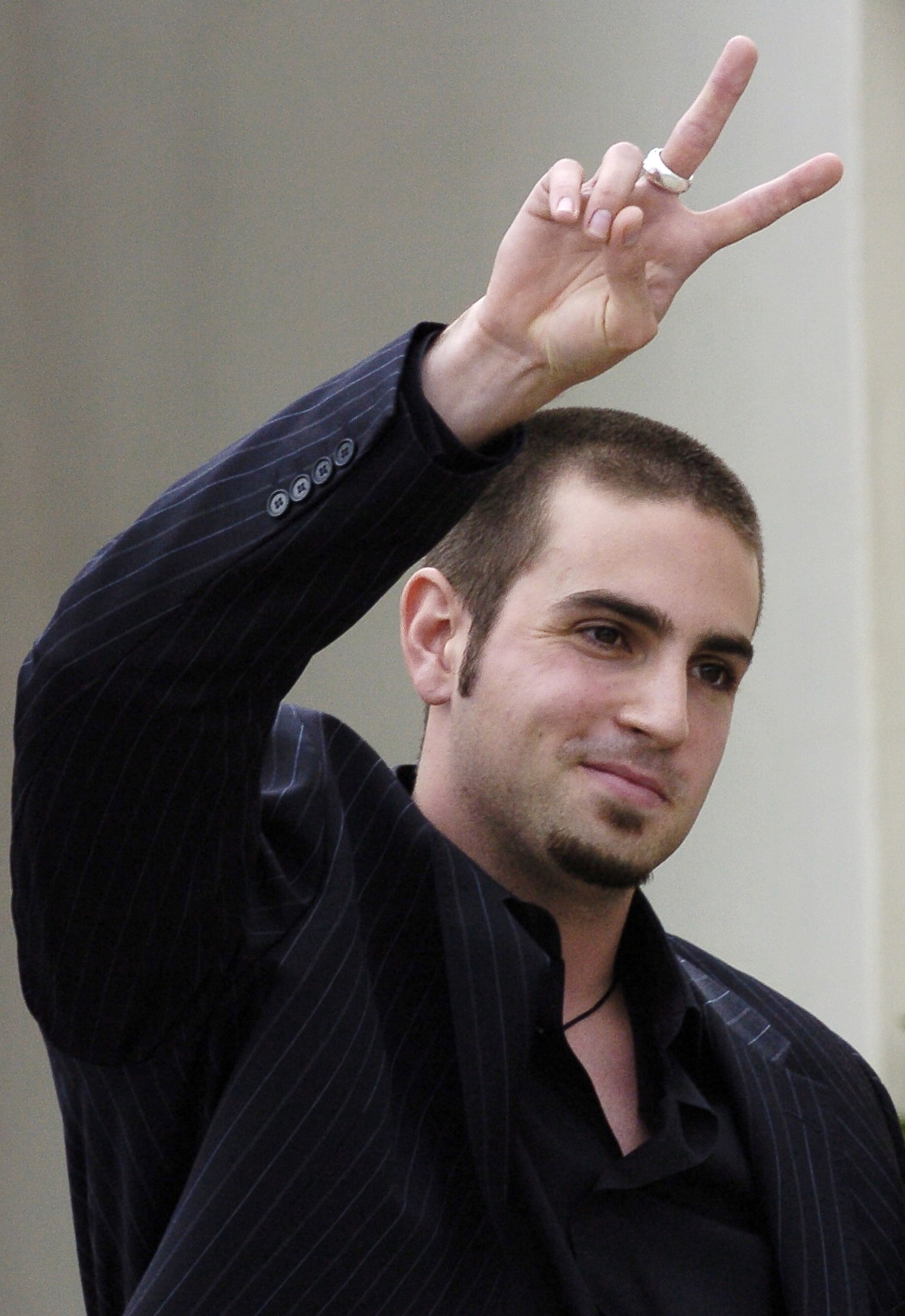 Wade Robson hopes his allegations against Michael Jackson will encourage other "victims" to come forward.
The choreographer filed legal documents on May 1 asking for money from the Michael Jackson Estate in compensation for childhood molestation at the hands of the late pop star - who died of acute Propofol intoxication in June 2009 - and says he wants to inspire others to speak out.
"I want to inspire other people to speak their truth. If my coming forward and speaking the truth can help, honestly, one [person] to gain courage to speak their truth and begin the healing process then that would really be more than I could ask," he told TMZ.
Speaking earlier this week, Wade said he "was scared psychologically and emotionally completely unable and unwilling to understand that it was sexual abuse. This is not a case of repressed memory. I never forgot one moment of what Michael did to me. He performed sexual acts on me and I performed sexual acts on him. It was complete manipulation and brainwashing. He would role-play and train me for these scenarios. There is no excuse for what he did to me, but he was a troubled man...The image that one presents to the world is not the whole explanation of who someone is. Michael Jackson was yes, an incredibly talented artist with an incredible gift. He was many things. And he was also a child sexual abuser."
Click to continue reading Wade Robson Wants More MJ Accusers to Come Forward
© Gear Live Inc. – User-posted content, unless source is quoted, is licensed under a Creative Commons Public Domain License. Gear Live graphics, logos, designs, page headers, button icons, videos, articles, blogs, forums, scripts and other service names are the trademarks of Gear Live Inc.