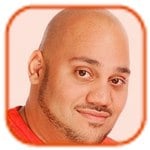 Posted by Andru Edwards Categories: Displays, HDTV, Hot Deals, PC / Laptop, Portable Audio / Video, Video Games,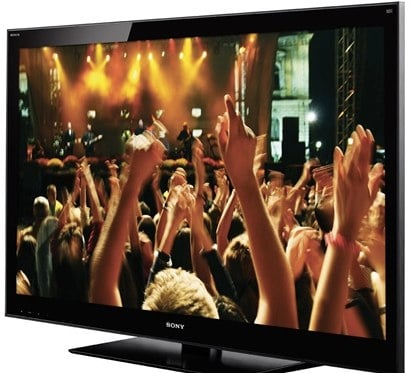 We've got your latest list of items that fall under the best tech Deals of the Day for you, separated out into laptops, desktops, monitors, gaming, and home entertainment. The laptop deals are right here, but be sure to click through to get a look at all the rest of what we determined to be today's top 10 deals in tech, including that Sony BRAVIA 1080p LED HDTV up there!
Laptops
Don't forget, if you're looking for other deals, be sure to check out our Newegg Promo Code thread. Oh, and if you're on Twitter, be sure to follow @TechPromos for the latest deals, or you can Like TechPromos on Facebook.
Click to continue reading Top 10 Tech Deals of the Day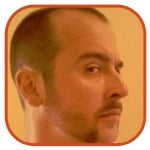 Posted by Finnian Durkan Categories: Culture, Nintendo, PC, Platformers, Retro,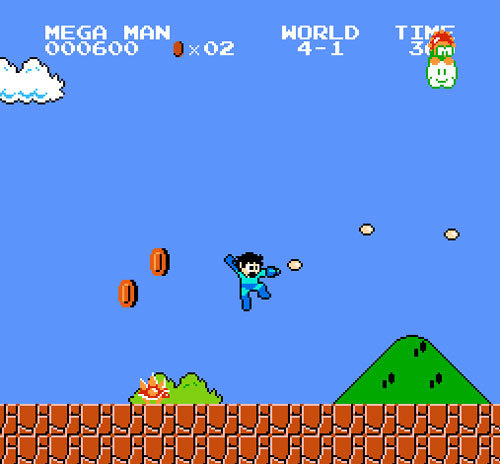 Ever wondered what it would be like to play the classic Super-Mario Brothers NES game using another character? Well newsgrounds.com creator ExplodingRabbit has released a flash version of the classic Super Mario Bros. title, Super Mario Crossover, that allows you to use with Simon Belmont from Castlevania, Link from The Legend of Zelda, Samus from Metroid, Mega Man, and Bill from Contra. All characters maintain their special weapons and characteristics and the game even introduces a few new character features when they interact with the Mario Brothers game environment. Bill gains a 'rapid-fire' ability when he eats a mushroom, Samus can plant bombs when she is in her ball form and even the music changes for each character. This flash game offers the perfect distraction for your 2pm post-lunch food-coma, and may make you wonder why you ever ditched your original NES in the first place.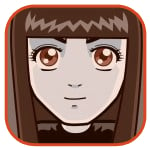 Posted by Sheila Franklin Categories: Wearables,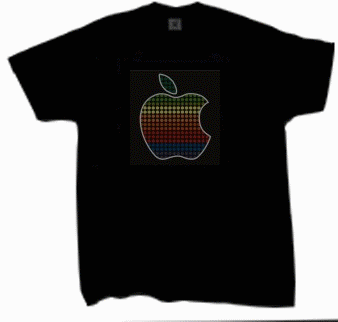 We came across this Apple T-Equalizer Shirt that works like the others we have shown you with a sound sensor and a battery pack that goes in the pocket. Made of 100% cotton, it needs 4 AAA batteries (not included.) The pack is detachable for shirt cleaning. In case Apple decides to sue, there are a whole slew of other styles to choose from for $45.00, including Jurassic Park, Godzilla, iRock Inside, Astroboy, Metroid, MDJ and Addidas.
Read More

| Jetso Box


Posted by Paul Hamilton Categories: Adventure, Nintendo, Platformers, Retro, Third Person Shooters, Virtual Console, Wii, Xbox 360, Xbox Live Arcade,
People with virtual currency burning pixelated holes in their alternate reality pockets can check out the Xbox Live Arcade and the Wii Virtual Console this week for some new (or perhaps old) titles. The most exciting offerings this week look to be the Jeff Minter shooter Space Giraffe and the wonderful SNES classic, Super Metroid.
Click to continue reading Console Downloads Feature Space Bounty Hunters and Also Giraffes
Read More

| Nintendo Press Release


Posted by Paul Hamilton Categories: Corporate News, Hardware, Nintendo, Wii,
Despite being much harder to find throughout the year in retail outlets than the competitor's next-gen console hardware, Nintendo's Wii may not see much improvement in availability until sometime in 2008. Nintendo originally planned to expand their production in June but were forced to delay their expansion plans due to tight supply of certain components coming from Taiwan-based suppliers.
Wii units are certainly far more available than they were shortly after launch but that may be related to the comparatively lighter demand; with the 2007 holiday season fast approaching and key titles like Metroid Prime 3, Super Mario Galaxy and Super Smash Bros. Brawl expected before Christmas, this could mean another tough Christmas on shoppers with Wii systems high on their lists.
Still, Nintendo has not backed down on projections made in April of this year and in a statement to GameSpot said, "Nintendo has no revisions to announce to its most recent shipment forecasts at this time." They originally predicted that they would sell 14 million Wiis this fiscal year.
Read More

| DigiTimes via GameSpot

Posted by Paul Hamilton Categories: First Person Shooters, Nintendo, Trailers, Wii,
GameTrailers.com has footage of the gameplay from upcoming Wii game Metroid Prime 3: Corruption showcasing some of the heavier shooting action compared to previous Prime games. This is apparently a conscious decision by developer Retro Studios. Talking to EGM in their September issue, Senior Producer Bryan Walker said, "In the first two games, we never really concentrated on the shooting. The Wii controller allows the combat to be better, more intuitive, and I feel we could incorporate more of that into the game."
Metroid Prime 3 is scheduled to be released on August 27.

Posted by Paul Hamilton Categories: Adventure, Puzzle, Retro, Virtual Console, Wii, Xbox 360, Xbox Live Arcade,
Following a light week, Microsoft returns this Wednesday to the two game new/old format, dropping Hexic 2 (800 Microsoft Points) and the Sega classic Ecco the Dolphin (400 Microsoft Points). Hexic 2 comes from famed Tetris creator Alexy Patjitnov and follows up the packed-in original XBLA title and adds new modes including same-screen or Live multiplayer; Ecco the Dolphin boasts enhanced graphics and sound plus a "Best Time" leaderboard.
These games join more than 75 others on the service which has been a huge success for Microsoft as detailed in a lecture by Marc Whitten this week at GameFest, where he discussed the company's plan for attracting the casual gamer to the XBox 360. Whitten stated that they've seen a 156% average financial return in the past year on XBLA titles, earning more than $30 million to date. Based on this success they expect revenue on XBox Live Arcade to double in the next fiscal year and predict that by the end of this year they will have reached 45 million downloads of over 100 available titles.
On Nintendo's similar download service, Virtual Console, they're dropping three new games this week including the original NES classic Metroid (500 Wii Points), plus the Sega dungeon crawler Shining in the Darkness (800 Wii Points) as well as the TurbGrafx-16 game Cratermaze (600 Wii Points). Nintendo is choosing now to push the original Metroid title onto the VC as a means of keeping their Metroid brand fresh in gamers' minds as they prepare to release the marquee Wii game Metroid Prime 3: Corruption in two weeks. As part of this effort, next week's VC title is expected to be the SNES sequel, Super Metroid.
Read More

| Gamasutra

Posted by Michael Cardiff Categories: Nintendo, Nintendo DS, Trailers, Wii,
Nintendo certainly gave Wii gamers some reasons to be excited this morning. First off, we have the announcement of titles that will hit the little white box this summer. It looks like August 20th is going to belong to Nintendo - not only will Metroid Prime 3 hit, but Brain Age 2, the sequel to the smash hit for the DS, will be launching as well. The pairing of these two titles seems like a pretty strong statement that Nintendo is indeed going after both the "core" and "casual" gamers, respectively.
There's some more great surprises in the list, but we won't spoil it all for you here. So, click that jump for all the summer release dates!
Oh, and if you needed another reason to get excited, the Smash Bros. Dojo!! site should be going live in a matter of hours.
Click to continue reading Nintendo's Megaton Morning: Metroid in Summer, Smash Bros. Live
Posted by Christopher Sasaki Categories: Nintendo, Release Dates, Wii,
IGN is reporting that Nintendo of Japan has revealed the Wii lineup for the rest of 2007. Japanese Wii owners can breath a little sigh of relief – high profile titles Mario Galaxy, Super Smash Brothers Brawl, and Metroid Prime 3: Corruption are slated for release in 2007. North American gamers will have to wait for confirmation on these titles, but a Japan release in 2007 would seem to be a good indication that the same games are on their way to the US as well, particularly Metroid. Nintendo, more than any other hardware manufacturer, relies heavily on their first party line up to carry the console, so getting 13 first party releases, albeit with non-games like Wii Health and Wii Music will help drive demand during the holiday season. Of course, this might be moot if Nintendo can't increase their hardware supply as they have been promising. With third parties still seemingly adjusting to developing for the Wii, Nintendo is going to be the prime software supplier for 2007.
Read More

| IGN

Posted by Michael Cardiff Categories: Adventure, First Person Shooters, Release Dates, Wii,
Bad news for all you Nintendo fans out there - it looks like we may still be waiting a while longer for the Metroid Prime trilogy to be complete. Newsweek talked to company figurehead Reggie Fils-Aime, who had this to say:
Where is Metroid? Metroid is not going to ship by June. We've announced all of our games through the end of June. And the fact with Metroid is we want to make sure that that game is perfect. Unfortunately, Metroid Prime 2 didn't live up to our expectations, it didn't live up to Retro's expectations
Evidently, Nintendo's looking to put out a lot of marketing for this product, and they want it to be the best that it can be when it releases. (And if it sells more copies than Echoes, they'd prefer that too. Given that this is one of the first FPS titles to have a chance of not sucking on Nintendo's new console (i.e. not Red Steel or Medal of Honor, I think it's safe to say that this game will sell pretty well. Here's hoping that the game's as close to "perfect" as they can make it too.
Read More

| Newsweek

© Gear Live Inc. – User-posted content, unless source is quoted, is licensed under a Creative Commons Public Domain License. Gear Live graphics, logos, designs, page headers, button icons, videos, articles, blogs, forums, scripts and other service names are the trademarks of Gear Live Inc.