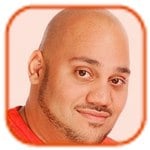 Posted by Andru Edwards Categories: Cell Phones, Corporate News, Wireless / WiFi

AT&T just announced that it had come to an agreement with Leap Wireless, operator of the Cricket pre-paid mobile brand, to acquire the company for $15 per share in a cash deal. The purchase includes all Leap Wireless assets, which brings all 5 million Leap subscribers into the fold at AT&T. Aside from giving AT&T more spectrum and more customers, it also increases its retail store footprint. Full release after the break.
Click to continue reading In move to expand spectrum, AT&T acquires Leap Wireless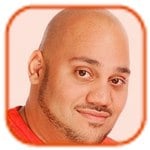 Posted by Andru Edwards Categories: Corporate News, Storage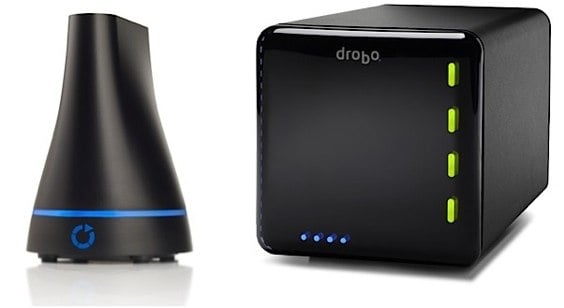 Here at Gear Live, we're big fans of both Drobo and the Transporter, so excuse us if we're more than a little excited about the announcement that the two companies that entered into a merger agreement. We've covered the Transporter in the past, but to refresh your memory, it's a collaborative file-sharing device that offers Dropbox- or Copy-like functionality, but stored locally with no fees. Of course, Drobo makes fantastic external storage devices, many of which we've covered extensively. It will be great to see new Drobos that offer the Transporter file-sharing abilities. Nothing official has been announced, but we can dream.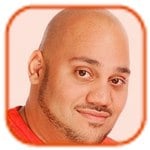 Posted by Andru Edwards Categories: Corporate News, Editorial, Wireless / WiFi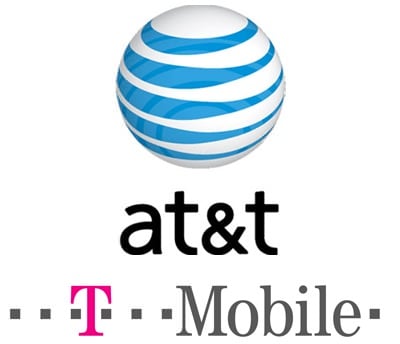 The FCC has opened public comment on the AT&T/T-Mobile merger, and now is the time to make your views known.
I have no idea whether any amount of public outrage will stop this merger, but we might as well try. Checking this morning, I saw that there are already almost 3,000 comments submitted, overwhelmingly opposing the merger.
AT&T set out its justifications for the merger in a 388-page filing with the FCC.
I'm sure that AT&T will soon rally some sort of Astroturf organization to write comments in support of the deal. It's interesting, really: the comments I could find in support of the merger come from groups and trade associations, while the comments against the merger generally come from individual Americans. It's clearly easier to get a lobbying organization in AT&T's corner than it is to get real people in support of this deal.
Click to continue reading My letter to the FCC about the AT&T-T-Mobile purchase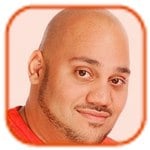 Posted by Andru Edwards Categories: Broadband, Corporate News, Wireless / WiFi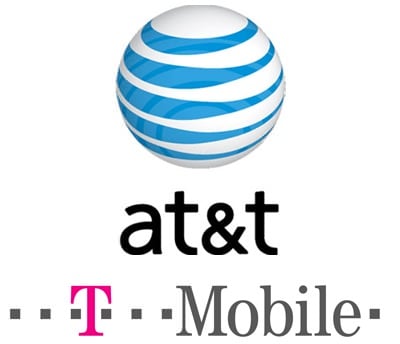 AT&T's bid for T-Mobile is now official. The carrier on Thursday filed the necessary paperwork with the Federal Communications Commission, kicking off what will likely be a in-depth review of the proposed merger.
In its filing, AT&T claimed that purchasing T-Mobile will allow it to deploy its 4G LTE network to 97 percent of the U.S. population, up from the 95 percent number it gave last month.
"After conducting a more refined analysis of the combined network, AT&T is increasing the scope of this commitment to 97.3 percent," the carrier said.
AT&T surprised the tech community recently when it announced plans to acquire T-Mobile for $39 billion. AT&T argued that the purchase will help stop the spectrum crunch and spur the companies's deployment of 4G service.
Click to continue reading AT&T tells FCC that T-Mobile purchase will boost 4G coverage more than they thought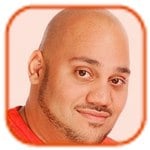 Posted by Andru Edwards Categories: Corporate News, Home Entertainment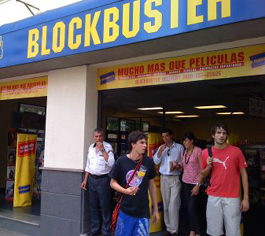 In a somewhat surprising move, DISH Network said Wednesday that the company had been selected as the winning bidder in BlockBuster's bankruptcy auction, and will acquire BlockBuster's assets for about $228 million after various cost adjustments.
The total bid was $320 million, DISH said. The acquisition is expected to be completed during the second quarter, the companies said, if the bankruptcy court approves the deal.
DISH, a satellite provider, didn't say why it wanted to acquire BlockBuster, with 1,700 physical stores and a streaming service on top of it. But DISH has recently made moves to acquire licenses to content, enhancing its video-on-demand services with a deal with EPIX on Tuesday to bring its movies to DISH's online service, DISHOnline. DISH extended remote streaming to the iPad in December.
Adding a chain of stores and BlockBuster's existing relationships with content providers will help facilitate DISH's transformation into more of a provider of on-demand content than simply a "linear" provider of scheduled broadcasts.
Click to continue reading DISH Network to buy BlockBuster for $228 million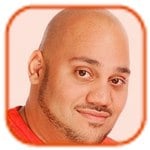 Posted by Andru Edwards Categories: Corporate News, Wireless / WiFi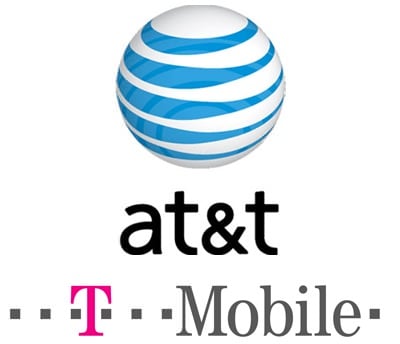 Sprint on Monday formally objected to the merger of AT&T and T-Mobile, and called on the government to reject the deal because it would harm competition in the wireless space.
"Sprint urges the United States government to block this anti-competitive acquisition," Vonya McCann, senior vice president of government affairs at Sprint, said in a statement. "This transaction will harm consumers and harm competition at a time when this country can least afford it."
AT&T surprised the tech community last Sunday when it announced plans to acquire T-Mobile for $39 billion. AT&T argued that the purchase will help stop the spectrum crunch and spur the companies's deployment of 4G service.
Click to continue reading Sprint requests government to reject AT&T purchase of T-Mobile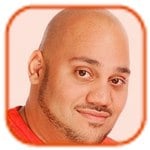 Posted by Andru Edwards Categories: Corporate News, Editorial, Features, Wireless / WiFi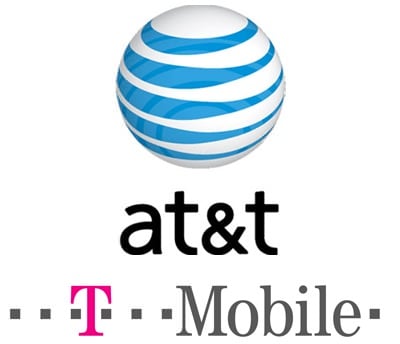 AT&T just announced it will buy T-Mobile USA for $39 billion. If the transaction gets approved by the government and closes in a year as planned, it will create the nation's largest wireless carrier by far.
While this is great news for both companies, it's an awful idea for consumers - and I desperately hope the US antitrust authorities rake this merger over the coals.
An AT&T/T-Mobile merger at least makes more sense than the silly T-Mobile/Sprint idea which was being bandied about. Both carriers use the same technologies: GSM, HSPA+ and LTE. While they're on different frequency bands, radios which use all of the relevant bands are becoming easier to build.
The merger neatly solves T-Mobile's long-term problem of not having enough spectrum for LTE, the 4G technology which will soon be a global standard. It gives T-Mobile's struggling parent, Deutsche Telekom, a gigantic cash infusion. And it lets AT&T once again position itself as the number-one carrier against Verizon Wireless, which leapfrogged AT&T technologically this year with Verizon's 4G LTE launch.
AT&T is ahead of T-Mobile on building LTE. T-Mobile is far ahead of AT&T on building HSPA+, a intermediate 4G technology that fits right between the carriers' existing 3G networks and LTE. Together, they could have a smooth and powerful nationwide network.
AT&T's press release for the merger backs this up. The combined carrier will be able to build out much more LTE Than AT&T could alone, by combining AT&T's 700 Mhz spectrum with T-Mobile's AWS spectrum.
For stockholders, this all sounds great. With reduced competition and the efficiencies of a combined network, the new company will probably be quite profitable.
For phone owners, tech lovers, and American consumers, this is a total disaster.
Click to continue reading AT&T Buys T-Mobile: Good for AT&T, Bad for Customers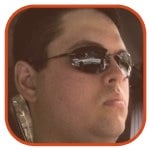 Posted by Dan Hughes Categories: Cell Phones, Corporate News, Handhelds, Software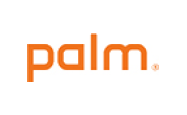 Palm, that company that used to run the handheld business, after several attempts to solicit buyers/license its software to any bidders/play music on corners with its hat out for tips, finally has a new home. HP announced yesterday that it will purchase Palm, Inc. to the tune of $1.2 billion.
Several companies, including big-boy-in-the-market phone manufacturer HTC, took a look at Palm and passed. The webOS PDA platform that Palm has created, while beautiful and functional in its own right, just was not enticing enough to garner a lot of suitors in the smartphone market.
Click to continue reading HP buys Palm, we want a webOS Slate
Read More

| HP Newsroom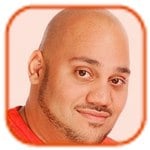 Posted by Andru Edwards Categories: News
It has just been announced that Amazon has purchased the vastly popular Internet shoe retailer Zappos for $850 million. The sale, confirmed in a letter sent from Zappos CEO Tony Hsieh to his employees, was for $807 million in Amazon stock, plus $40 million in cash and restricted stock.
Amazon CEO Jeff Bezos has also given some feedback on the acquisition as part of a video that he put out today, embedded above.
You can check out the full press release, after the break.

Posted by Lolita Beckwith Categories: Corporate News, Music, Portable Audio / Video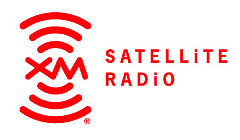 As part of the effort to have their merger approved by the FCC, former satellite radio rivals XM and Sirius introduced eight new pricing tiers they feel will be popular with current and new subscribers. Included is an "A la Carte" option that allows listeners to choose up to 50 channels from one service, for $6.99/month, almost half the current $12.99 fee. However, "premium" channels (assumed to be the sports, Oprah and Howard Stern channels) will not be included. Another "A la Carte" option allows listeners to choose up to 100 stations (including "premium"), from both services, for $14.99. The catch? Pre-merger subscribers who choose either option will have to buy a new receiver. There are 6 other options, including one geared toward families and one for sports fans—that don't require buying a new receiver. The two companies hope the FCC will approve their merger by the end of the year. As a subscriber to XM Radio for nearly 2 years, this writer is very enthusiastic about the proposed pricing, even if it means purchasing a new radio.
Read More

| New York Daily News

© Gear Live Inc. – User-posted content, unless source is quoted, is licensed under a Creative Commons Public Domain License. Gear Live graphics, logos, designs, page headers, button icons, videos, articles, blogs, forums, scripts and other service names are the trademarks of Gear Live Inc.