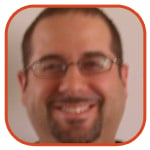 Posted by David Torres Categories: Editorial, Features, Toys, Kids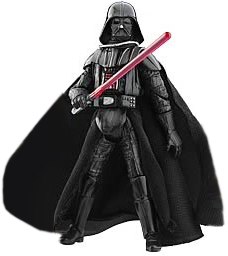 I was nine years old and I was a huge Star Wars fan. I was looking forward to Christmas like every kid and I hoped to get a ton of Star Wars stuff.
Christmas morning finally came and back then I would try to sneak out of bed at four or five in the morning so I could start playing. Sometimes I would get caught and I was told to go back to bed, but I always came out later after the coast was clear.
That Christmas I woke up early and quickly ran to the living room to start opening my presents. Every gift I opened was a toy. I don't remember all of the stuff I got, but as I said it was all toys!
I went searching to the back of the tree to see if there was anything I missed and I found a present in the shape of a rectangle. This meant it was shirt box – clothes! Ugh. I tossed it back and buried it under some of my sibling's presents.
Click to continue reading Holiday Gift Guide Flashback: A Dark Lord Christmas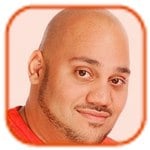 Posted by Andru Edwards Categories: Editorial, Features, Home Entertainment

Being both an early adopter, someone without a bunch of money, and a gadgetophile is a hard combination to pull off. Back in 1999, that was me as a teenager, and the thing I wanted most that year was a standalone DVD player. Sure, I had the DVD-ROM drive in my Sony Vaio desktop computer, but my monitor was only 15-inches back then, and I had a 28-inch television. Who wouldn't want to watch DVDs on their awesome 28-inch television, with ghetto stereo sound?
That year, my girlfriend at the time decided she would surprise me with a Sony DVD player. If you weren't in the market for DVD players back then, allow me to fill you in. Those $25 deals you are seeing this holiday season on players at Target and Wal-Mart? Yeah, prices have fallen exponentially. My first DVD player sold for $399.99. A serious token of her love, most certainly. I mean, I certainly wouldn't have gotten a DVD player otherwise.
I immediately snapped up The Usual Suspects and a couple of other titles that I don't even remember. I didn't even care, I was just all about the slick new piece of technology.
What about you? Any fond memories of holidays past, where you gave or received an awesome gift? Let us know in the comments

Posted by Paul Hamilton Categories: Culture, Editorial, Retro
Gamers of a certain age, if given half a chance, will gladly recount grand tales of smoky rooms, dimly lit by a few dozen cathode rays where the only sounds are the white noise of competing digitized soundtracks, crude speech sythesizers, blips and bells, pings and whistles and artificial arpeggios rolling down an electronic scale.
The misty sincerity of those gamers who cut their teeth on the quarter-munching cabinets of Space Invaders, Asteroids, Missile Command and Sinistar is almost enough to make one forget what a mess the modern arcade equivalent has become. The gargantuan interface machines with their elaborate weapon approximations and physical demands juxtapose over a likewise spectacular price per play resulting in a hollow shell of what the old guard knew so well. These are not arcades as exist in those guarded memories, they are interactive entertainment experiences: The kind of branded, marginalized speciality device that has been focus tested and trade-show marketed to get the premium floor space right out front in view of the mall concourse is showpiece here.
Even those arcade machines which can still accurately be described as video games compete for the higher-yield ticket-generating skill games (which ironically involve very little skill). Most of those who recall the days when 3D graphics referred to the vector lines of Tempest pass by these modern emporiums. Perhaps they shake their heads a little or make a disparaging comment. Kids these days. Get off my lawn. They don't enter; inside is only heartbreak.
Perhaps what hurts the most is that it is a heartbreak we chose. We have no one to blame but ourselves, for while the arcade as it was may be dead, ultimately it is us who killed it.
We wanted the more valuable entertainment experience. We asked for and then demanded a perfect replica of our arcade favorites that we could play at home from the comfort of our couches. We pressed for more arcade-quality graphics on our home consoles until our set top boxes had visuals that outpaced anything showcased on a standalone machine. We asked for, and received, greater narrative depth in our games and as a casualty for our insistence we killed the arcade—the very entity we now mourn.
Click to continue reading California Extreme Channels a Simpler Time
© Gear Live Inc. – User-posted content, unless source is quoted, is licensed under a Creative Commons Public Domain License. Gear Live graphics, logos, designs, page headers, button icons, videos, articles, blogs, forums, scripts and other service names are the trademarks of Gear Live Inc.