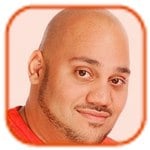 Posted by Andru Edwards Categories: Movies, Television, Engagements, Rumors,
Charlie Sheen is upset people keep referring to his fiancee as a porn star.
The Anger Management actor is preparing to wed Brett Rossi, but is angry people keep referring to her adult movie past, which saw her appear in titles including Me and My Girlfriend, Fantasy Girls and My Sister's Husband, which was released last year. "It's absolutely making Charlie crazy that the media keeps referring to Brett as a porn star, because she no longer is doing that. She recently graduated from nursing school. Furthermore, her stage name is Brett Rossi, her legal name is Scottine Ross. He wants people to refer to her as Scottie, which is the name she goes by in her personal life. Charlie has told his publicist to tell media outlets to stop calling her a porn star," a source said.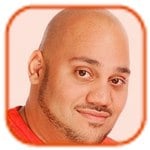 Posted by Andru Edwards Categories: Concerts / Tours, Gossip, Pop, R&B / Soul,
Rihanna has apologized to the 150 fans and journalists on her disastrous 777 tour.
The "Diamonds" hitmaker - who has been relying on a mixture of cough syrup and lozenges to keep her going during the whirlwind promotional trip for her new album Unapologetic that ends in New York tonight after which she will have done seven concerts in seven cities in seven days - has admitted she struggled during the tour and it was impossible to spend time with everyone but insisted she has no regrets.
Media members on the tour have been complaining all week about the poor conditions including a lack of food, sleep and extremely limited access to the singer for interviews. An Australian journalist streaked through the plane in protest, while others made up songs about the poor conditions.
According to USMagazine.com, the 24-year-old addressed the crowd at the back of their private plane this morning saying, "Guess what, we made it! This has been an experience that I will never ever forget. I barely slept. My sleeping was all done on this plane, I want to thank everyone for making this trip the sh**. I want to see the naked Australian! I was glad I did this, absolutely. Tonight is the night everything we did this week goes off. I know you guys got barely any dirt. But I had to be good. I still sound like sh**. It's impossible to spend time with everybody, and I'm sorry I didn't. But this was excellent and I would definitely do it again."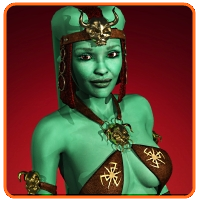 Posted by Patrick Lambert Categories: Corporate News, Editorial,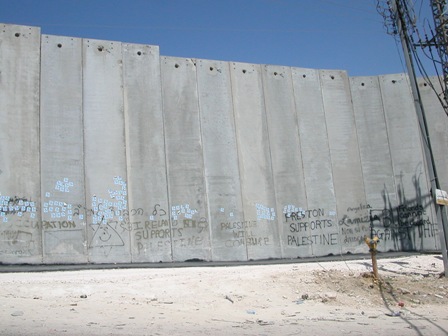 The web model of free content supported by advertising is now well known and accepted. Yet, some old style corporations, especially in the newspaper industry, would still like to translate their subscriber based services online. That's the case of News Corp., the media giant behind some of UK's biggest newspapers, the Times and the Sunday Times. Recently, they switched from the traditional online model, to moving the entire sites behind paywalls.
There's been a lot of speculation as to how this model would do. The analyst expectations were low, since there's countless free online sites offering the same news reports, so people who don't want to pay could get most of that same content elsewhere. Still, proponents pointed to the commentaries, editorials and other unique content as a way to entice subscribers. Rumors ran wild while this experiment went on.
Click to continue reading Why Internet paywalls don't work
Read More

| GigaOM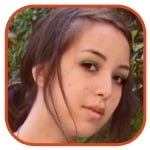 Posted by Robin Paulson Categories: Movies, Rants,
Although she's since offered an apology for comparing paparazzi to rapists, Kristen Stewart is still prodded for her choice in words. In a recent interview, however, she had her dashing vampire
co-star Robert Pattinson come to her defense. And boy did he have a lot he wanted to get off his chest:
"None of those associations came out and gave a statement [criticizing Kristen] without being called upon by the media first — who were doing it specifically to get hits on their websites. That whole system of Internet journalists, where no one is called to account, is almost entirely about hate. All these people get away with doing it because they have no responsibility to anyone. All they need is to get a salacious headline and people click on it, because it's easy. And it's quite good being part of these Twilight films because you have to give so many interviews all the time, you can defend yourself. That's the only way. All of us stick together, as well. There are so many little nerds behind their computers, on their little blogs."
After his tirade, Stewart pointed out how Pattinson could easily say anything and get away with it: "You're really good, but you could say, 'I just took a s***on the Queen's face,' and people would be like, 'Oh, I love him! I love him!'"
The complete interview in EW hits newsstands this Friday.
Read More

| EW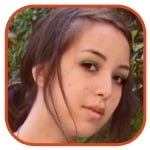 Posted by Robin Paulson Categories: Movies, Rants, Paparazzi Photos,
"I have had so many people say, 'Why don't you just play the part? Just like, go smile, talk about whatever they want you to talk about.' It's like, 'I do, I really try to do that.' I guess I should get a face transplant or something … But it's gotten weird. I've like, relinquished control."
- Eclipse actress Kristen Stewart talks about how it's not so easy to play nice with the media.
(Make sure to check out our other notable quotes.
Read More

| Vulture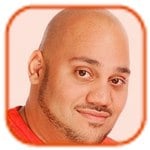 Posted by Andru Edwards Categories: Movies, Dating, Style, Rumors,
The mysterious and oh-so-eccentric Megan Fox claims domesticity keeps her sane.
The Jonah Hex actress - who is engaged to actor Brian Austin Green and helps raise his eight-year-old son Kassius - thinks people would be surprised to realize how much she prefers home life to wild parties.
"Oddly you wouldn't think it, but I'm very domestic. That keeps me sane. I sort of distance myself from the Hollywood crowd. I don't go out and socialize that way."
The 24-year-old star admits she sometimes finds the scrutiny over her personal life "overwhelming" but thinks she has the strength to cope with fame.
"People who make it to this level of fame for whatever reason - whether deserved or not - you have to be a strong person to survive it. Because it is very difficult to be under the microscope every moment of every day. It becomes overwhelming."
The brunette beauty recently admitted she sometimes makes up stories about herself in order to divert attention about her personal life: "In the past, I've been reluctant to share any bits of truth about myself or to really let people in on my reality, so I have said some things to throw people off the scent of what's really going on in my life. So I have sort of aided the media in printing these misconceptions, which I regret."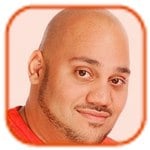 Posted by Andru Edwards Categories: Movies,
Aussie starlet Cate Blanchett wishes she had a bit more mystery about her.
The Robin Hood actress worries she has exposed too much of her personal life, meaning audiences have trouble distinguishing between her and her characters and would rather be known just for her work. The mother-of-three told Parade:
"Personally, I'd love to turn into a chameleon. I love watching performances that aren't hampered by all that personal baggage from real life. That's why I wonder if I've exposed too much of Cate Blanchett instead of the women I've played. It's nice to talk about being a mother, my wonderful husband and blah, blah, blah. But at the end of the day I'd rather people focus on my work. I couldn't be what I call one of those 'personality performers' who expect you to see them and not a character on the screen."
The Oscar-winning beauty also admits she finds it "excruciating" to watch herself in films: "I find it excruciating to watch myself. It's sort of akin to watching your home videos, but doing it in public. There's always a moment where you feel like you've got your pants around your ankles. I guess it's the desire to become better that keeps one going."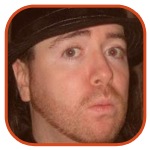 Posted by Adrien Griffin Categories: Athletes, Editorial, Golf,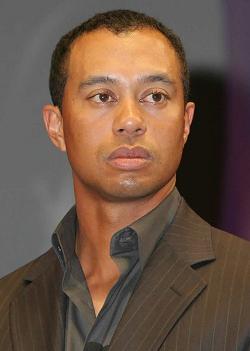 So Tiger Woods finally broke his silence. It's too bad that he did this now; months after the incident… during the Olympics… on a Friday instead of a Monday. Tiger gathered six of his closest media friends to have a "press conference" to deliver his pre-written apology, refusing to answer questions, and took shots at those who "fabricated" stories over the last few months. He took full accountability for his actions, but he did so while struggling to speak fluently and coherently.
Click to continue reading Tiger Woods finally apologizes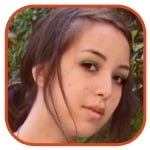 Posted by Robin Paulson Categories: Movies, Rants, Paparazzi Photos, Rumors,
"What really kills me—it really rips me up—is when people think I'm abrasive, inconsiderate or ungrateful because I don't go outside in a bikini and wave to the paparazzi. Come on!"
- New Moon actress Kristen Stewart on her public image.
(Make sure to check out our other quotes of the day.)
Read More

| NY Times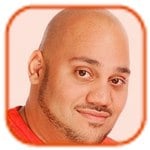 Posted by Andru Edwards Categories: Music, Rumors,
So if Madonna and Michael Jackson were good friends, why did we never hear a collaboration out of it? The Queen of Pop thought found the King to be "too shy."
The "Revolver" singer spent weeks working with the King of Pop several years ago, but never recorded a duet with him because Michael was scared of Madonna's "provocative" music.
"We spent a chunk of time together, and became friends, but it never happened. I wrote a bunch of words and presented them to him, and he didn't want to go there. He didn't want to be provocative. And I said, 'Well, why come to me?' I mean, that's like asking Quentin Tarantino to not put any violence in his films. I felt like he was too inhibited, too shy."
Madonna paid tribute to Michael in an emotional speech at the MTV Video Music Awards earlier this month. Even though she used the occasion to "say goodbye" to her old friend, the star admits that she can't stop thinking about Michael, and the torment he faced at the hands of the media.
Click to continue reading Michael Jackson Too Shy For Madonna
© Gear Live Inc. – User-posted content, unless source is quoted, is licensed under a Creative Commons Public Domain License. Gear Live graphics, logos, designs, page headers, button icons, videos, articles, blogs, forums, scripts and other service names are the trademarks of Gear Live Inc.