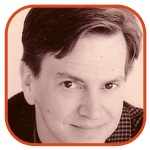 Posted by Tom Mason Categories: Reviews, Independent
Mike Friedrich was one of the talents of the 1970s and 1980s who changed the comic book business for the better. Dean Mullaney, Phil Seuling, Bud Plant and several others belong on that list as well as several people I'm forgetting. Mike started out as a comic book fan, became a freelance writer for DC and Marvel, transitioned to publishing with his own company (Star*Reach) and later became an agent, turning Star*Reach into an agency representing artists and writers. As a freelancer, he knew well the contracts (and contractual problems) at the major companies. As a publisher he provided an alternative venue for creators to pursue projects DC and Marvel either didn't want or wouldn't let the creators own. That may not sound like a big deal, but back in the day if you wanted to tell stories outside of the standard Marvel-DC superhero template, or found yourself on the outs with those two companies, you had almost no alternatives until Star*Reach and Eclipse came along.
When Friedrich became an agent he was able to turn his experience loose on behalf of other creators to negotiate better deals. I've read comics Mike wrote, I've read comics that he published, and a couple of times I've been across the virtual negotiating table from him. [I won't name names, but at the initial Ultraverse Founders conference in Scottsdale AZ, he quite rightly had his client wait in the hall while he finished negotiating via phone his client's UV contract. My job at the time was to nod sycophantically and supervise the snack trays for the conference; Dave Olbrich did the actual nuts and bolts negotiating.]
Click to continue reading Forgotten Comics: Howard Chaykin's Cody Starbuck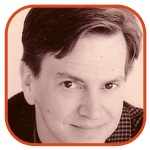 Posted by Tom Mason Categories: Editorials, DC Comics, Marvel Comics
Lots of good stuff going on as we slide into the weekend. We've got Iron Man, Archie Comics, Douglas Adams' Monty Python connection, Chip and Dale and tons more.
Let's start with my pal Bob Greenberger, the noted comic book writer, novelist, tie-in writer, and a guy who actually knows how to make a physical comic book/graphic novel (all that production/printing/binding/press run/distribution stuff). He has a new book out. Iron Man: Femme Fatales has just been published by Del Rey and it should keep fans happy post-Iron Man I movie and pre-Iron Man II movie. Bob happily blogs about it at his website where he reposts this nice review. I haven't read the book yet, but I snapped up a copy off the rack at Wal-Mart to feed a little royalty money Bob's way. I also reshelved the remaining copies to give Bob a better display. That's how I roll, people.
Harry Lucey: The animator John Kricfalusi has a nice gallery of great Lucey covers from assorted Archie titles at his blog. The covers are absolutely stunning in their simplicity. There's a "Get Off My Lawn!" part of my brain that wishes the books still looked like this.
Geek Chic Daily: Nikki Finke has a few details about the Hollywood playas lining up behind Gareb Shamus' new online presence.
George Tuska: Marvel and DC artist George Tuska, so prominent in the comics of the 1960s, 1970s and 1980s has passed away at 93. Mark Evanier has a nice look at Tuska's career. Here's a real nice original art page by Tuska—no superheroes, just guns, gangsters, street scenes and a hot girl in a bikini. He was from the generation of comic artists who all knew how to draw people, horses, cars, the folds of clothing, and characters in hats who could still make a guy in an iron suit seem believable.
Click to continue reading Weekend Reading: Iron Man, Geek Chic, Chip and Dale and I Love Lucey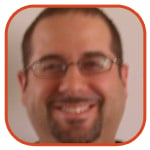 Posted by David Torres Categories: Reviews, Marvel Comics
Rating: ***
Since I read the amazing (no pun intended) Amazing Spider-Man Annual #36, I've been looking forward to more Spider-Man stories focusing on the Spider-Man story the Clone Saga. In Amazing Spider-Man Annual #36, we saw the premiere of the character called Raptor who has a grudge against Ben Reilly. He blames Ben for the death of his family and he's out for revenge. Since Peter obviously looks like Ben, Raptor has set his sights on Peter.
Our story begins with Spidey battling it out with the relatively new super-villain Screwball. I wasn't reading Spider-Man back then so this was my first introduction to the character. I like this character. A perfect modern character that uses the Internet in order to get that "celebrity" status that comes with it if you can get people to watch your videos. Peter tries to use his photos of the fight to try and sell them to Ben Urich at Front Line. Raptor whose name is Damon Ryder shows up to the offices of Front Line to confront Peter. Ryder calls Ben and hands Urich an old newspaper clipping of the fire that occurred at his house that resulted in the deaths of his family. A sketch of the suspect matches that of Peter's face.
Click to continue reading Marvel Comics Review: Amazing Spider-Man #608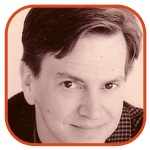 Posted by Tom Mason Categories: Editorials
After a month that saw Disney gobble up Marvel, Paul Levitz step aside at DC, and Jack Kirby's heirs opening up a copyright reclamation project, it's kinda nice to slide into October where leaves are dropping faster than Wizard employees. There's lots of great stuff for your weekend pleasure. From Art Spiegelman and Julie Schwartz to Carl Barks and Jim Aparo and even Evan Dorkin. It's nice to curl up on a blustery fall day with some warm links. Enjoy!
Julie Schwartz and Forry Ackerman: Once upon a time, they teamed up and almost got some poor kid kicked out of comic book convention. Sort of. This is from the current issue of Guy H. Lillian III's fanzine, Challenger, which also boasts an NSFW sketch by Wally Wood and the story behind it that involves the artist Kelly Freas. Fans with Bat-walkers who wear Superman Depends may remember Lillian as a long-time DC Comics letterhack from the 1970s.
Carl Barks: In 1976, there was a comic book convention in Boston called Newcon. Among the guests: Carl Barks, John Stanley, Harvey Kurtzman, Joe Kubert, Jim Steranko, Dick Giordano, Mike Kaluta, Gil Kane, and Bob Overstreet. Cartoonist Bill White was there and met Barks. Says Bill, "I asked him for a drawing of one of the Duck family. He said he was sorry, but recently the Disney company had revoked his rights to draw the Ducks." Go Team Disney!
DC Field Trip: The letterer Todd Klein took a trip to DC Comics to explore their logo archives, the comic book equivalent of an archeological dig. Needless to say, he found good stuff.
Click to continue reading Weekend Reading: Julie Schwartz, Carl Barks, Jim Aparo & Evan Dorkin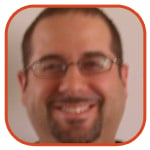 Posted by David Torres Categories: Reviews, Marvel Comics
Rating: ***
Finally, Marvel will be returning to the infamous Clone Saga storyline with a mini-series that is set to tell the story of the Clone Saga as it was meant to have been told. As I've mentioned before in previous posts, I was a big fan of the Clone Saga when it first began and have always liked the character of Ben Reilly. So this week, issue one of the revisited Clone Saga storyline hit the stands, and while it did not blow me away, I was entertained. Two of the writers working on Spider-Man back in those days have come on board to tell the tale: Tom Defalco and Howard Mackie.
Before I go into my review for this issue, I must profess my love for the Spider-Girl title in which Defalco worked on. Defalco's Spider-Girl/M2 universe sprang from the stories that were created during the Clone Saga, and he was able to make a grown up Spider-baby May Parker work well along with continuity of those storylines. Marvel completely abandoned the characters for years in the regular 616 universe until the upcoming Who was Ben Reilly? storyline that we'll see next month in Amazing Spider-Man.
Click to continue reading Marvel Comics Review: Spider-Man: The Clone Saga #1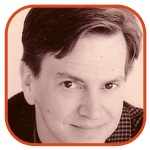 Posted by Tom Mason Categories: Editorials, Marvel Comics
Of course, you knew it was coming. I didn't, because sometimes I can't see either the forest or the trees, but someone knew it was coming once it was announced that Disney was buying Marvel. Jack Kirby's children have banded together, not unlike the countless groups their father created, to file motions of copyright termination to 45 of Kirby's Marvel creations and co-creations.
Nikki Finke at Deadline Hollywood Daily and Rich Johnston at Bleeding Cool, weigh in with the details and analysis. Over at The Beat, Heidi McDonald also notes the news and has a very lively comments section (pay particular attention to the calm and rational ones by Nat Gertler and Kurt Busiek). Elsewhere, countless bloggers and message board attendees are posting about the shock and awe they feel. Their wild theories of how this is the end of everything—the equivalent of a comic book rapture—has them typing faster than they can down a box of Milk Duds.
Before everyone gets all Defcon Fanboy about it, I recommend reading up on the history—the continuity, if you will—of relations between Marvel and Jack Kirby.
Click to continue reading Jack is Back: Jack Kirby Vs. Disney/Marvel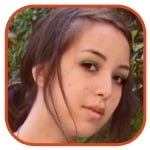 Posted by Robin Paulson Categories: Interviews, Marvel Comics
Leave it to Marvel to branch out into yet another pop culture obsession (I mean, they had me hooked with Marvel Zombies): fashion. This time, they've actually appointed a nontraditional, real life hero, Project Runway's Tim Gunn.
Ridding the world of fashion crimes in real life, Gunn lends his likeness to Marvel's limited series Models, Inc. in the first issue of the series, "Loaded Gunn."
And boy is he thrilled:
"Isn't it just utterly and totally surreal? This is one of those make-a-wish things that could never happen… There are lots of debates about how much it looks like me. I said, 'Gentleman, this is your business. This is not what I do. I do not even want to remotely weigh in on it or micromanage it.'"
With a little help from Iron Man, Gunn comes to the rescue when a special superhero museum is attacked.
Click to continue reading Marvel Turns Tim Gunn Into Superhero
Read More

| USA Today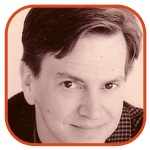 Posted by Tom Mason Categories: Reviews, Marvel Comics
This issue was a test for me. I'm not up on my current Marvel continuity and even if this was a Double Jeopardy round I don't think I could tell Ultimate Avengers from Dark Avengers or even The Avengers with Patrick McNee and Diana Rigg. I prefer Marvel's weirder mini-series and one-shots these days, whether it's Marvel Apes, Marvel Zombies or the new Strange Tales.
So when this first issue came out, I thought I'd pick it up as a test. Will this issue seem like so much super-hero hieroglyphics that I'd need a Rosetta Stone of Continuity to keep up? Or will I be able to just leap into it and be entertained? In other words, how quickly will I have to go to the Wikipedia to figure out what's going on?
The answer: I didn't need Wikipedia at all. Yeah, Fury now looks a lot like Samuel L. Jackson (that's the power of a multi-picture movie deal in the Marvel Universe), Carol Danvers (the one-time Ms. Marvel back when Mark Millar was in diapers) is now the director if S.H.I.E.L.D. Hawkeye is not only carrying a gun (yup), he's now looking like some kind of ninja warrior in an outfit from a bad 1980s-era comic, wearing a mask that looks like he stole it from Bug's Fourth World Kirby closet. Oh, and Tony Stark now looks like the current Robert Downey, Jr. and drinks and parties like the old Robert Downey, Jr.
Click to continue reading Ultimate Comics Avengers 1: Mark Millar & Carlos Pacheco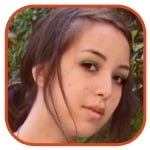 Posted by Robin Paulson Categories: Interviews, DC Comics, Marvel Comics
Almost instantly after Warner Bros. announced a restructuring of DC comics, head of the task at hand, Diane Nelson, was the most hounded woman around these comic book parts. She took time out to defend Warner Bros. and her being a girl as well as her guess at how many DC characters exist.
Of the age-old Marvel vs. DC war, Nelson was quick to point out that DC was planning to call for the restructuring before Marvel was eaten up by Disney: "It's something we've been discussing and planning for nearly a year. We wanted it before Labor Day – but then Marvel and Disney announced and thought—It is good. One, my hat is off to them. Bob Iger is great. I have nothing but respect for them. I'm glad we were thinking along the same lines without having to pay $4 billion. I think it's good for the whole industry."
Click to continue reading Diane Nelson Talks DC
Read More

| The Wrap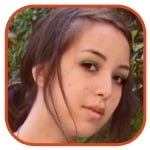 Posted by Robin Paulson Categories:
As if Disney didn't own much of our childhood already, the media conglomerate has now spent an estimated $4 billion to acquire Marvel Entertainment, marking the deal as its largest since attaining Pixar in 2006.
Of the whopping $4 billion the company shelled out to obtain the comic book powerhouse, Chief Financial Officer Tom Staggs points out that any great venture is worth the price tag: "You can't expect to pay a bargain price for premium assets. Marvel is worth more inside Disney than outside Disney."
Click to continue reading Disney Buys Marvel for $4 Billion
Read More

| CNN

© Gear Live Inc. – User-posted content, unless source is quoted, is licensed under a Creative Commons Public Domain License. Gear Live graphics, logos, designs, page headers, button icons, videos, articles, blogs, forums, scripts and other service names are the trademarks of Gear Live Inc.