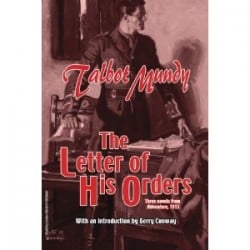 Gerry Conway co-created The Punisher, co-created Man-Thing, co-created Firestorm and wrote some of my favorite Marvel comics, including a long run on Amazing Spider-Man. When he successfully transitioned out of comics and moved into show business, I still followed his career as he worked his way up the ladder. He's recently been writing and producing for the Dick Wolf Law & Order empire, specifically on Law & Order: Criminal Intent.
Talbot Mundy, author of King of the Khyber Rifles, influenced a who's who of writers with his tales of manly adventure at the edges of the sun-never-setting British Empire in the early 20th century. Fans included Robert E. Howard, Leigh Brackett, Robert Heinlein and Fritz Leiber.
Click to continue reading Gerry Conway Likes Talbot Mundy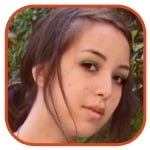 Posted by Robin Paulson Categories: Interviews, Television, Marvel Comics,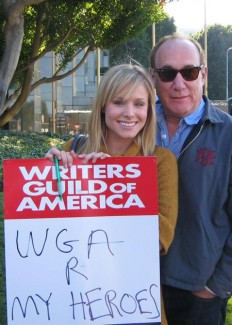 With Disney's dominant force among television airwaves (Disney Channel, ABC, ABC Family), it's no wonder that one of the first moves the company does with its newly acquired Marvel characters is get them on the small screen.
Earlier today, Marvel Entertainment announced the creation of their new TV department, and they've appointed comic book and television writer (Heroes, Lost) Jeph Loeb as the executive vice president. Loeb's duties include "overseeing the development of live-action and animated Marvel TV series."
"I couldn't be happier to accept this new position at Marvel Entertainment, working with both Dan [Buckley] and Alan [Fine] to deliver exciting, cutting edge television projects. Marvel continues to break new ground in storytelling in both their comic book and film ventures, so, along with everyone here, I'm excited to bring the same brand of excitement into homes across the globe," Loeb said of his new position.
Perhaps most importantly, does it disappoint or excite you that this guy penned Commando and Teen Wolf?
Read More

| Splash Page

It's a slow summer hiring season, boys and girls, and I imagine it'll stay that way until at least the fall. But I'm no analyst, just a doofus with a blog.
If you are an analyst, however, you might find a home at Marvel Comics' New York office. They're looking for a Junior Publishing Data Analyst who's "dedicated and highly-motivated" and can "create publishing projects" such as comic books, collections and marketing materials.
Unfortunately, they only want you on a temporary full-time basis with this qualifier: "This a basic yet very important data entry position that is looking for a detail-oriented and analytical person."
If selected, your primary mission will be to edit and maintain titles, presumably on a database program not as a hands-on comic book editor. Also you'll arrange "printing vendor assignments, item categories, pricing and book types," as well as title schedules and making sure that everything is entered properly so the Sales Department can create those vital "financial forecast reports" that are the lifeblood of a publicly held company like Disney, I mean Marvel.
Click to continue reading Comic Book Jobs: Who's Hiring? Marvel Comics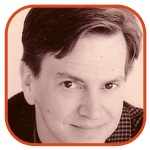 Posted by Tom Mason Categories: Editorials, Reviews, DC Comics, Image Comics, Marvel Comics,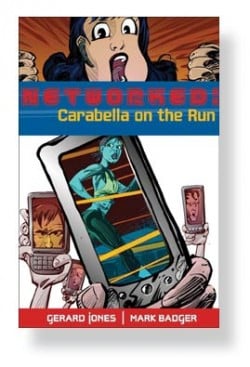 To create the Ultraverse, Chris Ulm convinced seven comic book creators to meet him and Malibu's editorial staff in Scottsdale, Arizona back in September 1992. Malibu Comics' Ultraverse flew into print in June 1993, led by those seven: Mike W. Barr, Steve Englehart, Steve Gerber, James Hudnall, Gerard Jones, James Robinson and Len Strazewski.
Click to continue reading Ultraverse: Checking In With The Founders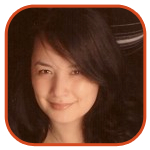 Posted by Veronica Santiago Categories: 20th Century Fox, DreamWorks, Paramount, Universal, Action, Adaptation, Adventure, Science Fiction, Sequels, Casting, Celeb News, Rumors, Upcoming Releases,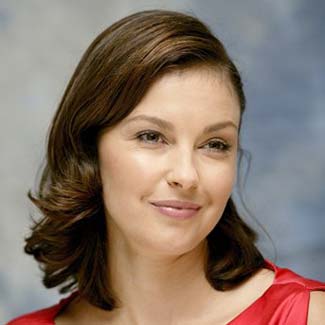 Here's a quick look at some of the casting announcements made recently:
Ashley Judd: The actress will return to the big screen in Flypaper, an indie project being helmed by The Forbidden Kingdom's Rob Minkoff. Judd replaces the originally-cast Liv Tyler in the bank heist film. The movie written by The Hangover's Jon Lucas and Scott Moore also includes Patrick Dempsey and Tim Blake Nelson.
Click to continue reading Casting Corner: Ashley Judd, Jeremy Renner and More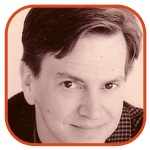 Posted by Tom Mason Categories: Editorials, Marvel Comics, TokyoPop, Viz Media,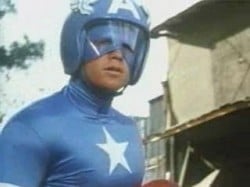 Comic book jobs are tough to get, even when the economy is running along smoothly. Now that we're still in the middle of a deep recession with a large number of folks unemployed for quite some time, it's even harder. Still, there are a few places for resume senders to send a resume.
Reed Exhibitions, the nemesis of Gareb Shamus, is looking for a Sales Executive for their ReedPop group. No, that isn't some kind of mid-Western cola, it's their Comic and Anime division that caters to "fans of comics, anime, movies/tv, video games, action sports, mixed martial arts, food and toys."
Click to continue reading Comic Book Jobs: Who's Hiring? Reed, Marvel and Tokyopop!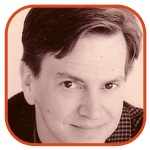 Posted by Tom Mason Categories: Editorials, DC Comics, Independent, Marvel Comics, Viz Media,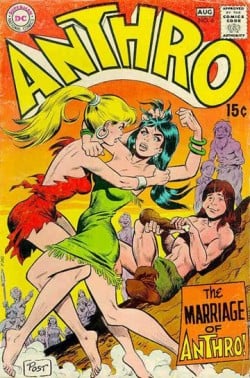 Happy holiday weekend for those of us in the US who love a long weekend, some grilled meat and a cold Pabst Blue Ribbon. And since there's no football game, you can spend that extra time surfing the internet. Here are some links to fill the game-less void:
Vertical: Given the significant changes at manga publishers Viz (massive layoffs) and CMX (DC shuttered the division), it's interesting to read about someone with a little different take on events. Rod Lott at Bookgasm has a chat with Ed Chavez at Vertical (publishers of Osamu Tezuka's Black Jack, among other things). "While I will always say there is plenty of grade-A material to license from Japan available, access to those properties has become quite limited over the last three to four years. I find it curious that this lack of competition has occurred during the recent decline of the U.S. manga market."
Steve Perry: The death of the Thundercats and Timespirits writer is just about the saddest way for a comic book creator to go. Johnny Bacardi exchanged correspondence with him recently, but I don't want to spoil his story, except to say that it's one you'll want to read.
Click to continue reading Weekend Reading: Vertical, Fantastic Four, Cowboys & Aliens and Lost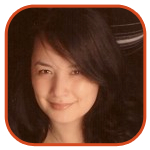 Posted by Veronica Santiago Categories: 20th Century Fox, Columbia Pictures, DreamWorks, New Line, Universal, Warner Bros, Action, Adaptation, Adventure, Animation, Drama, Horror, Romance, Science Fiction, Sequels, Comedy, Thrillers, Casting, Celeb News, Filmmaking, Rumors, Scripts, Upcoming Releases, Videos,
Planet of the Apes: The apes will rise again in 2011 when Fox delivers a Planet of the Apes prequel. The movie - currently titled Rise of the Apes - will have photo-realistic apes incorporated into the cautionary tale. The story, written by The Relic's Amanda Silver and Rick Jaffa, will explain how genetic engineering experimentation lead to the apes' development. The Rupert Wyatt-directed film will be set in present-day San Francisco.
Click to continue reading Sequel News: Romy and Michele, Planet of the Apes and More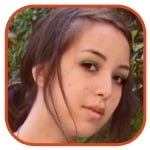 Posted by Robin Paulson Categories: Interviews, Movies, Marvel Comics,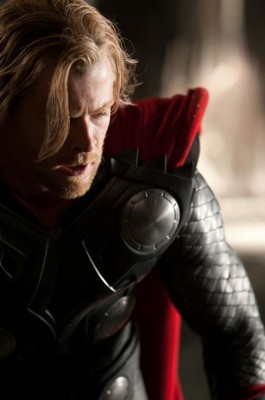 "I put the [costume] on and said 'It's not very comfortable, but it looks amazing, so it's all good.'"
- Actor Chris Hemsworth on donning the superhero duds for Kenneth Branagh's adaptation of Thor.
(Make sure to check out other notable quotes.)
Read More

| Splash Page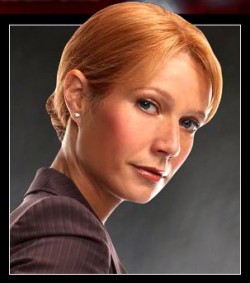 "Hey Cullen! Isabella! Get in the house this instant!"
Did you know that in 2009, according to the folks at Social Security, the most popular names for kids were from vampire fiction? And it's not Dracula, or Vlad, or Alucard or Vampira. That's old school thinking. The new popular names are from Stephenie Meyer's Twilight, the book-and-movie franchise.
Cullen jumped up 300 spots on the list from the previous year, Jacob is #1 for boys, Isabella (the formalized version of Bella) is #1 for girls and Bella is #58. I think it's great that the Twilight series of books and movies has spawned an entire generation of children named after the characters. I hope it means that naming your kids Peaches, Apple, Brooklyn and Pilot Inspektor in lockstep with nutty celebrities is on the outs, and the Twilight franchise as name-generator is in.
Click to continue reading Deep Thoughts: Iron Man and Twilight
© Gear Live Inc. – User-posted content, unless source is quoted, is licensed under a Creative Commons Public Domain License. Gear Live graphics, logos, designs, page headers, button icons, videos, articles, blogs, forums, scripts and other service names are the trademarks of Gear Live Inc.