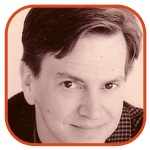 Posted by Tom Mason Categories: Editorials, DC Comics, Marvel Comics
Unless you've been living in a hole for the past week or infected with a Zombie virus that's harmed your brain, you're aware that DC Entertainment has made a significant restructuring move in their executive suite and put a team of 5 people in charge - Dan Didio, Geoff Johns, Pat Caldon, John Rood and Jim Lee - to replace the outgoing Paul Levitz.
The internets abound with excellent coverage and analysis. One of the best pieces is from Heidi McDonald who lands a short interview with Diane Nelson, the head of DC Entertainment who put the team together.
Tom Spurgeon at The Comics Reporter runs through some very worthwhile bullet points in a "fingers crossed" sort of way.
And Dirk Deppey, no fan of the outgoing Paul Levitz, is optimistic about the new DC Team-Up.
I'm reminded of a time many years ago when Marvel Comics went on a buying spree that included the acquisitions of Panini, Fleer and Malibu Comics and culminated with the buying of Heroes World to be Marvel's sole distributor. Under different circumstances, they also put a team of 5 in place as editorial shopkeepers. They called it "Marvelution." A similar, "clever" phrase has yet to be made from DC's name. "No Fear" might somehow stick in some way, but I think someone else already has that trademark. "High Five" is getting some play over at Bleeding Cool. And maybe if the DC gang do well, someone will tag them "The Superior Five."
Click to continue reading A Marvelution Flashback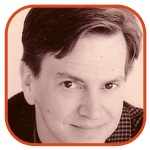 Posted by Tom Mason Categories: Editorials, Marvel Comics
Everyone loves a good job, and people without a job would just like one. I can't guarantee that any of these jobs are good, bad or fun, but I can see one thing for certain: they are jobs. Let the hunt begin!
Marvel Comics: If you can tell the difference between the Fantastic Four and the Howling Commandos and you've got some mad Adobe software skills as well (not just your free Acrobat Reader), then Marvel Comics' New York office could be the place for you. Their digital production department is looking for a graphic designer with experience in comic book or traditional book production. The downside is that it's a temp spot and it only pays $15 an hour, but hey, you'll still be a part of the comic book industry.
Full Moon: Charles Band and the crew behind Full Moon Entertainment's movies like Puppet Master, Demonic Toys, Dollman, and Trancers are looking for an eBay consultant to help them sell off their tons of warehoused material. It's a 1000-piece collection "of rare and valuable items, many of them one of a kind. At this time, the intention is 20 pieces per week. They include giant film posters, original concept and production drawings, paintings, pen and ink comic book art, prototypes for figurines, and autographed items." I worked on some of those Full Moon comics back in the 1990s and if some of the art they're offering is from that era, there are some nice pieces in that collection including early J. H. Williams.
Click to continue reading Comic Book Jobs: Who's Hiring? Marvel, Full Moon and Lego (Sort of)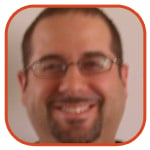 Posted by David Torres Categories: Reviews, Marvel Comics
Rating: *** 1/2*
Marvel Comics is promoting their latest blockbuster crossover Siege as a project that has been seven years in the making. It began with Avengers #500 when writer Brian Michael Bendis first took over the title. The storyline was called Avengers Disassembled where the Scarlet Witch went crazy, the Vision was destroyed, and Hawkeye and Ant Man (Scott Lang) were killed off. It was a good story and a huge turning point for the team that left many fans very angry as fan favorite Hawkeye was killed in an unsatisfactory manner and the New Avengers were then launched with a non-traditional lineup which included the Sentry.
As the years have gone by, we've had various crossovers such as Civil War, Secret Invasion, and Dark Reign which further complicated the lives of the Avengers and the Marvel Universe in general. All of this has lead us to Siege, which is a storyline that will focus on Norman Osborn and his Dark Avengers invading Asgard to expel it from the Earth. This was a very good start. Osborn wants power and looks at Asgard as a roadblock. With the assistance of Loki, Osborn is able to get a reason to invade Asgard.
During the Civil War, innocent civilians were killed during an incident involving the New Warriors. Loki is able to replicate a similar incident using the Asgardian Volstagg who battles the U-Foes which results in the death of thousands of civilians at Soldier Field in Chicago. Osborn's Dark Avengers are not too willing to go along with the invasion - especially Ares who promises Osborn if this is a trick of some sort, he will kill him personally.
Click to continue reading Review: Marvel Comics Siege #1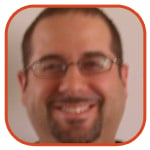 Posted by David Torres Categories: Reviews, Marvel Comics
Rating: ****
Well, I'm not sure why Marvel Comics released this one-shot epilogue to Captain America: Reborn when the series still has one issue to go, but it's here. Reborn was originally slated to be a five issue mini-series, but at some point it was decided that an additional issue was needed to tell the story. So Captain America: Who Will Wield The Shield is shipping on schedule because last week should have been the last issue of the Reborn series. I'm not sure why Marvel did not just push this issue back to ship the same day issue six comes out or make issue five a double sized issue. Money? Probably, but you could still make money by doubling the price of a double sized issue.
Whatever the case may be, Captain America: Who Will Wield The Shield still stands as a great comic book even with all the nonsense of it coming out prior to the completion of Reborn. Even before Reborn was even announced, we all knew that Steve Rogers would come back to land of the living at some point. It was only a matter of when, the how was almost meaningless because fans just wanted their guy back in action. The issue opens with a flashback to the days of World War II and Cap and Bucky fighting I believe the Japanese - not the Germans, as you normally see during Cap flashbacks to the war.
Click to continue reading Marvel Comics Review: Captain America: Who Will Wield The Shield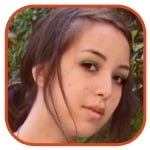 Posted by Robin Paulson Categories: Marvel Comics
While it may not be shocking that Stan Lee is set to appear in the upcoming Thor film, it's still fun to see him write about it on his Twitter.
Although Lee doesn't discuss the details of his cameo appearance, he confirms meeting with director Kenneth Branagh to talk about the part.
"Hey, I got an email from the multu-talented director of Thor, Kenneth Branagh… Kenneth Branagh (of course I call him 'Ken!') said my cameo's set for the upcoming Thor movie.—To him, it's a cameo, to me—it's a ROLE!"
Lee later goes on to joke about the extent of his character's impact on the film:
"I went easy on Ken Branagh when we discussed my role in Thor. Told him I wouldn't insist on my name above the title, I think he was grateful… Yeah, I mentioned Ken Banagh a few times, but I warned you I was a name dropper. Seriously tho', with him directing, Thor's a sure winner… Of course, my previous tweet revealed the extent of my innate modesty. I really wanted to add 'With me doing a cameo, Thor's a sure winner.' Can't tweet anymore. Due to Thor, I must start rehearsing my thee's and thou's. So, if thou objecteth not, I wish thee well! 'Nuff saideth."
Unfortunately, we've got quite a ways to go until we'll see his stunning performance—the film is due out in theaters May 20, 2011.
(FYI - You can also follow Comix411 on Twitter.)
Read More

| Stan Lee's Twitter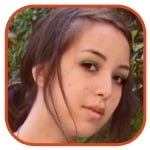 Posted by Robin Paulson Categories: Interviews, Movies, Marvel Comics
Although filming isn't scheduled until next year, Green Lantern actor Ryan Reynolds threw fans some tidbits regarding the movie.
"It is [an origin story] to a certain degree, but it's not a labored origin story, where the movie [truly] begins in the third act. The movie starts when it starts. We find out Hal is the guy fairly early on, and the adventure begins," Reynolds explained.
The X-Men Origins: Wolverine actor also stated that it is similar to last year's blockbuster Marvel hit, Iron Man:
"I think you walk away from this first film, and the moments that you remember and the moments that mean so much to you, not unlike Iron Man, are the moments where the guy's not in the suit… That to me is the tough thing to get right. And that's something that they did get right [in Iron Man]. You see why this guy's in the suit, and that's what's interesting to me. Not that he is in the suit, but why."
While the guy is rather protean—he kicks ass in films like Blade Trinity and then makes the girls drool in chick flicks like The Proposal—I'm not sure if he's right for Hal Jordan. That could be, however, the huge Firefly/Nathan Fillion fan talking, though…
Read More

| MTV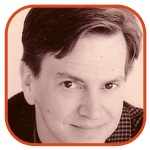 Posted by Tom Mason Categories: Reviews, Marvel Comics
I've got to hand it to Eisner-award winner Eric Shanower. He's taken the mythology of L. Frank Baum, the creator/writer of The Wizard of Oz books, and turned it into a nice niche business for himself. And he does it with such loving care, that you'd think he was somehow related.
Shanower's off to see the Wizard again in his newest project, an 8-issue Limited Series from Marvel Comics (yup, that Marvel) called The Marvelous Land of Oz. Billed as "a sequel to The Wizard of Oz" and "being an account of the further adventures of the Scarecrow and Tin Woodman" the series starts off with Tippetarius, a young boy who lives "in the country of the Gillikins, which is at the North of the land of Oz."
Sorceress Mombi has been caring for the young, seemingly abandoned Tip, but she's hardly a candidate for Mother Of The Year. Grumpy, cantankerous, and demanding, she treats Tip more like a servant, and she's clearly had enough of having a child underfoot. When she takes off to buy some potions, Tip carves a pumpkin and sticks it on a wooden body to scare Mombi when she returns. But she's too clever and uses one of her potions to bring Jack Pumpkinhead to life. He'll be a better servant than Tip, most certainly, and she won't need to be bothered by the boy anymore. She makes plans to use another potion to turn Tip into a marble statue for her garden. Tip believes it's a good time to hit the road, and he takes Jack Pumpkinhead along with him – and off they go towards Oz where the Scarecrow rules the Emerald City.
Click to continue reading The Marvelous Land of Oz: Eric Shanower & Scottie Young
Read More

| Eric Shanower on Amazon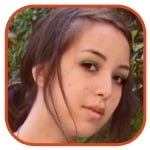 Posted by Robin Paulson Categories: Interviews, Movies, Marvel Comics
"Any time I get a phone call, it doesn't come up as a normal number; it's like a five-digit code. I'm like, 'What kind of spy organization is this?' I've never seen that before. I've had phone calls from people in the government, and they don't have that. Marvel is some crazy underground world."
- Actress Natalie Portman on getting contacted by Marvel for her Thor role.
(Make sure to check out other notable quotes.)
Read More

| Vulture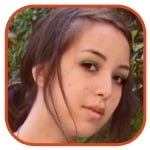 Posted by Robin Paulson Categories: Marvel Comics
Those folks over at Apple don't stop at catering to people's needs. This time, they're impressing comic book fans, as the iPhone now carries an array of Marvel comics you've probably been meaning to catch up on.
Marvel has now made both new and classic issues available via Comixology, iVerse, and Panelfly. Whether it's the first 25 issues of Stan Lee's Amazing Spider-Man, Joss Whedon's Astonishing X-Men, or Robert Kirkman's Marvel Zombies, finding something you'll want to read is guaranteed. The best part of this whole deal is the fact that Panelfly, which has the most comics in its library (84), sells their comics for $0.99 (others generally charge $1.99).
Despite this more cost-effective comic book venture, nothing quite beats the sensation of walking into your local shop, digging through those boxes to find that treasured issue you so desperately want to get your fingers on. What's a couple dollars or so when you've still got that?
Let's hope the sacred Wednesday tradition of new issues stays intact as well, considering the iPhone doesn't have that… yet.
Read More

| MTV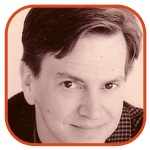 Posted by Tom Mason Categories: Reviews, Marvel Comics
As I've said in the past, I'll buy pretty much any comic book that lurks on the outer edges of DC and Marvel. That's where the off-the-wall, non-continuity stuff can be found, and there are some real gems that feel like someone's sliding them under my door and running off. Starr The Slayer is one of the latest, written by Daniel Way (Deadpool) and illustrated by the most-excellent Richard Corben (Den; Hellboy; Cage).
In the first issue of this four-part mini-series, pulpy genre writer Len Carson enjoys wild success with a series of Conan-like books called Starr The Slayer. So successful that he's soon churning out books like crazy and driving fast cars packed with top-heavy women. Y'know, just like real life. He soon tires of success because "the lit scene calls to me." Twenty years after he's abandoned his barbarian creation and failed to crack the world of tweed jackets, college professors and Borkum Riff, he's ready to tackle his greatest creation one last time.
In a parallel story, Starr, a barbarian with a hot temper, journeys from his village to "civilization" with his family. They promptly hit a wall of trouble, his family is killed and Starr is forced to fight in an arena, where he brutalizes a local named Trull so badly that the disfigured guy runs away to concentrate on the black arts—and making these two parallel stories collide.
Click to continue reading Starr The Slayer #1: Daniel Way & Richard Corben
© Gear Live Inc. – User-posted content, unless source is quoted, is licensed under a Creative Commons Public Domain License. Gear Live graphics, logos, designs, page headers, button icons, videos, articles, blogs, forums, scripts and other service names are the trademarks of Gear Live Inc.