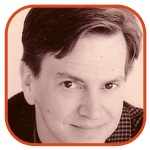 Posted by Tom Mason Categories: Editorials, Movies, Marvel Comics
Marvel Studios, the movie-and-TV division of the vast Marvel Comics empire, is on the prowl for a new season's worth of interns.

These are part-time, unpaid positions, 20-30 hours per week and involve things like script coverage, internet and comic book research, "typical office duties," and quick errands (I'm guessing coffee, dry cleaning and picking up comics at the LCS on Wednesdays).

But since this is part of Marvel, you'll be reading early scripts for Marvel's upcoming movies and shows, reading comic books and surfing the interwebs. How bad can any of that be?

Marvel Studios is responsible for for the Iron Man, The Incredible Hulk, Spider-Man, X-Men, Fantastic Four movies, as well as the upcoming Avengers and Thor so there's really no cooler place to want to work right now. Departments looking for interns include: Film Development, Marketing, Legal, Animation and Interactive.
Click to continue reading Comic Book Jobs: Marvel Studios Interns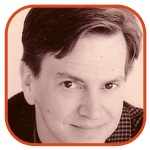 Posted by Tom Mason Categories: Editorials, Movies, Reviews, Dark Horse Comics, DC Comics, Independent, Marvel Comics
Thank you internets, you've been great this week. So let's share that bounty with others:

Mighty Samson: Writer J.C. Vaughn has a preview of Mighty Samson #1 at his blog. Shooter's involved, Patrick Olliffe is the artist. Dark Horse is the publisher. I'm in!

Here's a little more about the series at Comic Attack.

Shadow: Novelist James Reasoner has a Forgotten Book that's a must have for fans of Maxwell Grant's The Shadow: Gangland's Doom: The Shadow of the Pulps, by Frank Eisgruber Jr.

British Comics: Matthew Murray at Comics Beat goes all out for the new Dandy and breaks down its contents.

Peanuts: Zach Weiner finally lets Charlie Brown kick that football.

Peppers: Mark Evanier lives the sitcom life.

3-D: Ricky Sprague at Project Child Murdering Robot tells how Marvel Comics (in 3-D!) turned him into an atheist. Bonus: 3-D artwork on the internets!
Click to continue reading Weekend Reading: Bill Finger, Mighty Samson, The Shadow & Valerian
Can you imagine if iPhone apps were named after characters from the Marvel Comics Universe? I can...and here they are:

Doctor Bong - A constantly updated map of medical marijuana clinics and how far they are from you right now, man.

Fin Fang Foom - A restaurant locator for sushi bars, steakhouses and White Castles.

Impossible Man - An app for ladies with low self esteem. Automatically uploads photos of wealthy, handsome and available men who just aren't that into you.

Mr. Fantastic - Lets you enhance photos of your junk before you email them to women you find attractive. Also known as The Favre.
Click to continue reading iPhone Apps That Sound Like Marvel Characters
Unless there's an iPhone app for X-Men continuity, there's no way I can keep track of what's going on. Who's dead, who's alive, who's good, who's bad, who's banished, who's lost their power or gained new ones. I can't rattle off the names of the current X-Men or the books they appear in.

That's not a criticism. Plenty of people know all that and more, and more power to them. As I've gotten older, I like the books that pop up on the fringes, usually with apes or zombies or alt cartoonists.

However, I still like the X-Men characters and will still occasionally pick up a title outside of continuity where I don't have to know a lot going in. (I was like that with my college courses, too.)

Coming in January 2011, Marvel's got something that fits my interest. Howard Chaykin is writing a one-shot X-Men tie-in book, Magneto.

I've made no secret of my fan-crush on Howard Chaykin's work. I love how he's able to bounce between his own projects and corporate work with relative ease, as a writer, an artist and sometimes both.
Click to continue reading Howard Chaykin: Magneto #1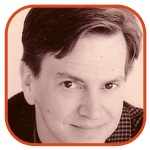 Posted by Tom Mason Categories: Editorials, Dark Horse Comics, DC Comics, Image Comics, Marvel Comics
Remember that whole digital thing that's supposed to knock off the printed comic book? Oh wait, that's still happening!

If you want to be part of the industry now that we've passed "peak comic book," ComiXology the "digital comics leader" is looking for a couple of new people.

First up is a LAMP Developer, someone with "2+ years of experience with Linux, Apache, mySQL and PHP. Additional experience with AJAX/JavasScript/HTML5 (jQuery), XML, HMTL, XMLRPC, SOAP and other development environments is preferred."
Click to continue reading Comic Book Jobs: Comixology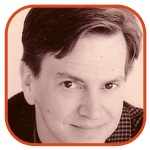 Posted by Tom Mason Categories: Editorials, Movies, Reviews, DC Comics, Independent, Marvel Comics
A big week on the internets, so let's get right to it.

For me, the big news is that my pal Jerry Bingham is illustrating a 5-part story in Batman Confidential, starting in issue #50 that went on sale this week. If you're on the fence about it, here's a multi-page preview of it that'll make you wish Jerry drew more comics. Fans of Batman: Son of the Demon rejoice!

Batman: Over at Project Child Murdering Robot, Ricky Sprague comments on the upcoming Christopher Nolan Batman movie with some language that might be NSFW but SWR (still worth reading)! Bonus shout out to Batman: Year One: "It was among the first of the modern age comic book character reboots that now seem to occur every other year or so. Mr. Miller's hardboiled writing was at its peak, and Mr. Mazzucchelli is one of the best illustrators ever."

Biff! Bam! Pow!: Bob Greenberger at ComicMix tackles the eternal question: Is Legends of the Superheroes any good? "You have to love kitsch, bad writing, awful acting, and comic books to enjoy (or endure) these specials."
Click to continue reading Weekend Reading: Batman, Tintin, Starlog and Jerry Bingham
If you're a fan of Marvel Comics, then you know about Marvel's monsters like Fin Fang Foom and Tim Boo Bah. But are you ready for Marvel's Monster Trucks?
Well get ready to rumble, you V-8ers, Red Staters and Import Haters!
Marvel Entertainment, no doubt a division that rests somewhere between Marvel Comics and Disney, has expanded its deal with Feld Motor Sports, the motor sports entertainment company (and owners of the Ringling Bros And Barnum & Bailey Circus, go figure).
Click to continue reading Marvel Monster Trucks: With Great Power!
Read More

| Marvel Monster Trucks

The House of Ideas division of the House of Mouse is hiring for their New York Idea House.
Marvel Comics is in the market for a Digital Project Manager for their Digital Media division.

You'll be expected to "demonstrate exceptional technical expertise, possess superb communications skills, wield sharp collaborative problem-solving skills, and be key" when it comes to keeping your projects on-time and on-budget.

Lots of job responsibilities, including pushing a lot of digital paper from place to place - figuring out new projects, monitoring progress, team leading, managing expectations, tracking milestones, and keeping documentation so that if it all falls apart, fingers know where to point.
Click to continue reading Comic Book Jobs: Marvel Comics Digital Media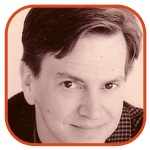 Posted by Tom Mason Categories: Conventions, Editorials, DC Comics, Marvel Comics
The New York Comic Con has come and gone for another year. And while you may not have been fortunate enough to attend, the spies who work for Comix 411 were there, watching, listening and recording. Here's what they overheard.
10: "I wish DC and Marvel would drop their prices again."
9: "Sold out?! In your face, San Diego!"
8: "I was promoted to VP of unemployment…"
7: "Is this the line for that Spider-Man musical?"
Click to continue reading Top 10 Things Overheard @ NYCC 2010
Read More

| The Comics Reporter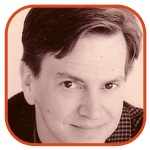 Posted by Tom Mason Categories: Interviews, Marvel Comics
I met Stan Lee once. (And I tell this story all the time, so if you've heard it before, feel free to move along.)
After Marvel Comics bought Malibu Comics, a big dinner was orchestrated at Chinois, a fancy restaurant in Santa Monica. All the big Marvel New York executives – all now long gone – were there, and so was Stan Lee. Malibu was represented by Scott Rosenberg, Dave Olbrich, Chris Ulm and myself.
Stan came over and introduced himself to me and then said, "I always forget, who bought who? I need to know if I have to kiss your ass or you have to kiss mine!" I could not have loved him more.
Since he left active duty at Marvel Comics and became their elder statesman, a media go-to guy, movie cameo expert and starter of other companies, he's tried to duplicate his prior success at running Marvel. I think he likes to keep busy, has a ton of ideas floating around in his head, and has the ability to find outlets for them, and no trouble finding people who want to work with him. We should all live such a charmed life.
Click to continue reading Stan Lee's The Traveler
© Gear Live Inc. – User-posted content, unless source is quoted, is licensed under a Creative Commons Public Domain License. Gear Live graphics, logos, designs, page headers, button icons, videos, articles, blogs, forums, scripts and other service names are the trademarks of Gear Live Inc.