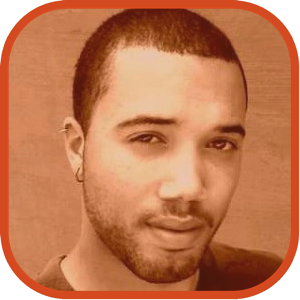 Posted by John Kilhefner Categories: Home Entertainment, Movies,

It's been a long time coming for patiently waiting Marvel fans, but the 10-disc Marvel Cinematic Universe: Phase One - Avengers Assembled Blu-ray collection set is finally slated for release on April 2nd. The collection had previously been delayed by lawsuit, leaving Amazon to pacify pre-orderers with free copies of The Avengers.
Originally, the collection was to come with a S.H.I.E.L.D. briefcase, but that has since been scrapped due to the aforementioned licensing issue. It will, however, come with a suitcase featuring a glowing Tesseract on the inside. Also, thanks to the delay, the collection will have a few new extras, such as an early Iron Man 3 preview and the second phase of films. But with extra content comes extra financial responsibility, as the price is now $219 at retail--but you can preorder it for $197.10 on Amazon, saving yourself 10%.
Read More

| Marvel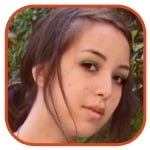 Posted by Robin Paulson Categories: Action, Prime Time, Sci-Fi/Horror, ABC, Announcements, News,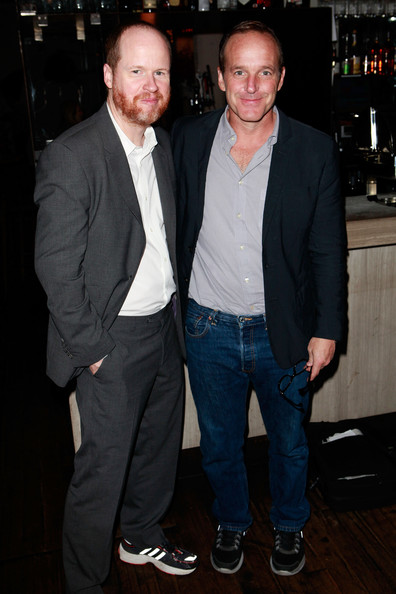 It's not a bad thing to be Joss Whedon's friend. Like, say, when your character is killed off in one of the summer's biggest films and he's resurrected in an ABC television series. Such is the case with Clark Gregg. Cue the comic book fans' tears of joy.
Marvel announced in a panel yesterday at New York Comic Con that the character of Agent Phil Coulson will be revived for the small screen series adaptation of S.H.I.E.L.D. Based on the Jack Kirby comics of the same name, the series will follow the adventures of the secretive military agency S.H.I.E.L.D. (Strategic Hazard Intervention Espionage Logistic Directorate). Coulson will be brought back from his death in The Avengers, but there's no word yet as to exactly how that will be done...
Joss' brother Jed Whedon will join him in producing the show, along with Jed's wife Maurissa Tancharoen, Jeffrey Bell and Jeph Loeb.
There's no word yet as to when the series is set to premiere.
Read More

| E! News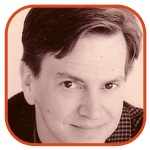 Posted by Tom Mason Categories: Editorials, Movies, Reviews, Marvel Comics,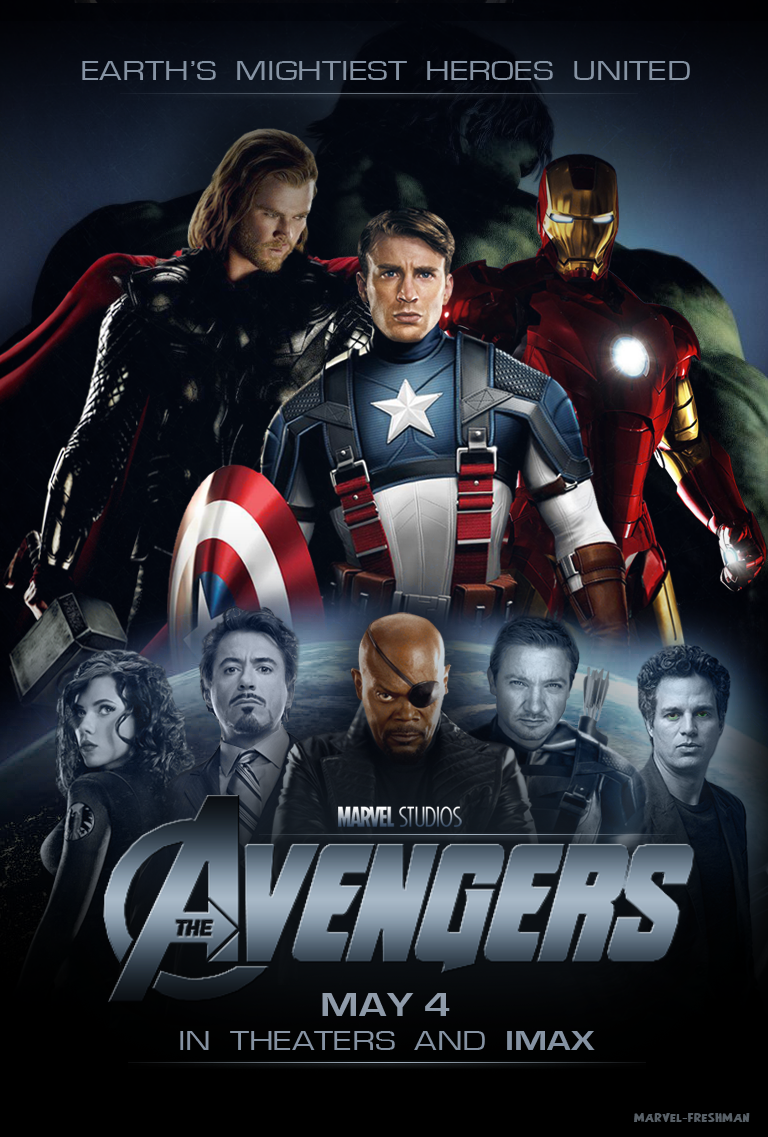 Yeah, my bad. I finally got around to seeing The Avengers on the big screen with my old pal Dave Olbrich (he was seeing it for the third time).
I'll echo what is probably the view of 99% of the super-hero movie audience: (1) I loved it and (2) where was this movie when I was 13?
Afterwards, I had a few thoughts.
I was surprised by the sudden death of what I thought was a fairly major character in the continuity. I know Joss Whedon always likes to kill off someone in his movies – I'm sure the first draft of Toy Story had a sacrifice from Mr. Potato Head – so I should've been better prepared. But I wasn't. Sad to lose the character and sadder that the actor has lost a pretty good gig.
Tom Hiddleston was riveting as Loki, an excellent performance capturing the character's grandiose plans and his petty humanness. Here's hoping he gets as good a role in subsequent years and doesn't end up playing a Russian mobster on Person of Interest, or the put-upon dad in some lame sitcom.
This is my favorite Scarlett Johansson movie. And yes, I've seen more than one. Including that one. And that one too.
Click to continue reading The Avengers: I Finally Catch Up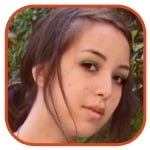 Posted by Robin Paulson Categories: Buena Vista, Disney, Action, Adaptation, Adventure, Drama, Science Fiction, Sequels, Thrillers, Filmmaking, Upcoming Releases,
Despite Joss Whedon's initial hesitation at tackling the follow-up to The Avengers, Disney was (thankfully) able to convince him to reevaluate his desire to pursue other projects instead of continuing with the Marvel project.
Considering the fact that the superhero film took in more than $1.4 billion worldwide at the box office, there was no question as to whether or not Disney was going to ask the director - who also penned the script - to return for the sequel.
Disney Chariman Bob Iger not only confirmed Whedon's sequel gig but also revealed that Whedon will work on developing a "Marvel-based" television show for ABC, which would mark the first time a Whedon series would air on the network. There's no word yet as to when the project is expected to debut.
The Avengers 2 is expected to begin production after the release of the superheroes' individual films, which includes Iron Man 3 (2013), Thor: The Dark World (2013), and Captain America: The Winter Soldier (2014).
Read More

| Yahoo!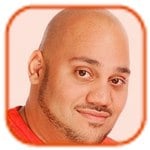 Posted by Andru Edwards Categories: Buena Vista, Disney, Action, Adaptation, Adventure, Drama, Science Fiction, Sequels, Thrillers, Filmmaking, New Releases,
A sequel to The Avengers has been confirmed.
The Marvel superhero movie - which features well known comic characters including Iron Man, Thor, Captain America and The Incredible Hulk - has been a huge box-office success and Disney are already planning a second insllalment.
"[The success of the film] is a great illustration of why we like Marvel so much," Disney CEO Bob Iger said, adding that demand for merchandise associated with the film has been strong. However, it will be some time before the Avengers sequel comes out with Iron Man 3, Thor 2 and possibly Captain America 2 all set to shoot first.
Stan Lee, the former president and chairman of Marvel Comics, who created many of the characters, recently revealed his hopes for the addition of some new characters in the sequel: "Oh, I'd be happy if they add Black Panther and maybe Dr Strange. Those two and probably Ant-Man, which I think they are working on. Maybe I'll play a little role in that."
Click to continue reading Avengers Sequel Confirmed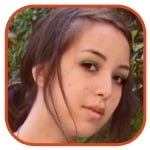 Posted by Robin Paulson Categories: 20th Century Fox, Buena Vista, Disney, Lionsgate, Sony, Universal, Warner Bros, Action, Adaptation, Adventure, Animation, Biopics, Documentary, Drama, Family, Mystery, Period, Romance, Science Fiction, Comedy, Thrillers, Box Office, New Releases,
The Avengers really know how to battle it out at the box office.
The comic book movie - helmed by Joss Whedon - took in $200.3 million at the box office this past weekend, securing the top spot for the biggest opening weekend record, just in front of Harry Potter and the Deathly Hallows Part 2 ($169.2 million), The Dark Knight Rises ($158.4 million), and The Hunger Games ($152.5).
Last week's top movie, Think Like a Man, was bumped down one spot to number 2 with $8 million while The Hunger Games maintained its number 3 spot with $5.7 million.
Click to continue reading Box Office Breakdown: The Avengers Make History
Read More

| Box Office Mojo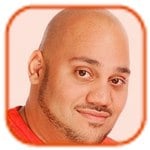 Posted by Andru Edwards Categories: Paramount, Action, Adaptation, Science Fiction, Sequels, Thrillers, Scripts, Upcoming Releases,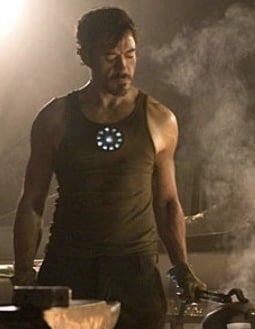 Iron Man 3 will see the superhero "cut off" from The Avengers world. The comic book movie sees Robert Downey Jr. reprise his role as industrialist Tony Stark and his metal-clad alter-ego following the The Avengers film and the plot will see the hero having to survive on his own.
"Iron Man 3 has been structured specifically to be the antidote to The Avengers ... Circumstances in the story separate Tony from having access to anything. We wanted to take Tony back to, metaphorically speaking, the cave from Iron Man, the first half of Iron Man, when he's cut off from the world and needs just focus on his intellects to get himself out of his situation," Marvel Studios President of Production Kevin Feige said, speaking in Empire magazine's latest podcast.
Kevin also revealed the other characters from The Avengers squad - which include Thor (Chris Hemsworth), Captain America (Chris Evans) and Hulk (Mark Ruffalo) - will not feature in the sequel: "In the film he (Iron Man) is not calling Thor, he's not calling Captain America, he can't press a special button to have the helicarrier come rescue him, so I think that'll be a nice complement to the team up of The Avengers."
Click to continue reading Iron Man 3 Will Not Star the Avengers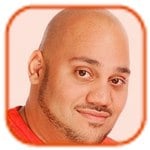 Posted by Andru Edwards Categories: Movies,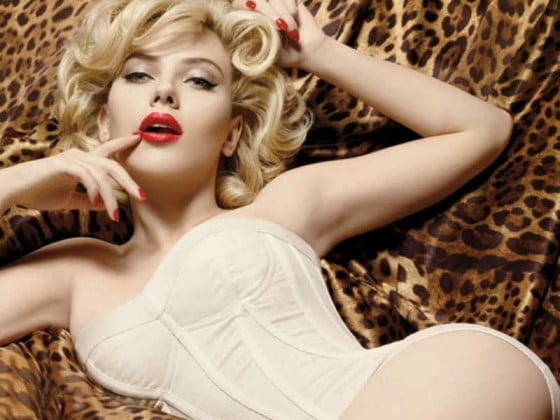 Scarlett Johansson thinks her striking good looks are a "by-product of being curvy." The Avengers actress - who plays spy Black Widow the superhero movie - finds her own sexuality "boring" and she tries not to think about it.
"I think that's just a by-product of being curvy. I never think about it, except when I get constant questions in interviews about sexuality. I really have nothing to say about any of that stuff because it's so boring," she said when asked how she feels about her looks.
Click to continue reading Scarlett Johansson: My Sexuality is Boring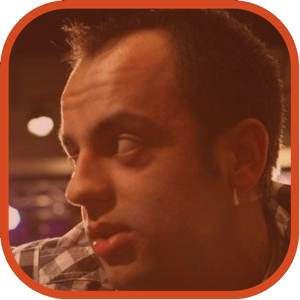 Posted by Andrey Malskiy Categories: Movies, Transportation, Videos,
If you're planning on seeing Marvel's next blockbuster hit, The Avengers, get ready to see some movie magic. No, we're not talking about the fight scenes and endless CGI effects, we're talking about the cars featured in the movie—the Acura NSX to be exact.
Like any lead-footed gear-head, we were stoked that Acura was planning on bring the car back into production. The NSX is due to arrive somewhere around 2015, but if you've looked at any calendar lately, it reads 2012. So how could Marvel get its hands on a car that's not out yet, or no where near production ready? We'll, let's just say it took some work and creativity. Check out the video to see how it all came to be.
Click to continue reading Acura NSX Roadster featured in 'The Avengers' before production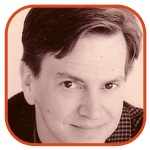 Posted by Tom Mason Categories: Editorials, DC Comics, Marvel Comics,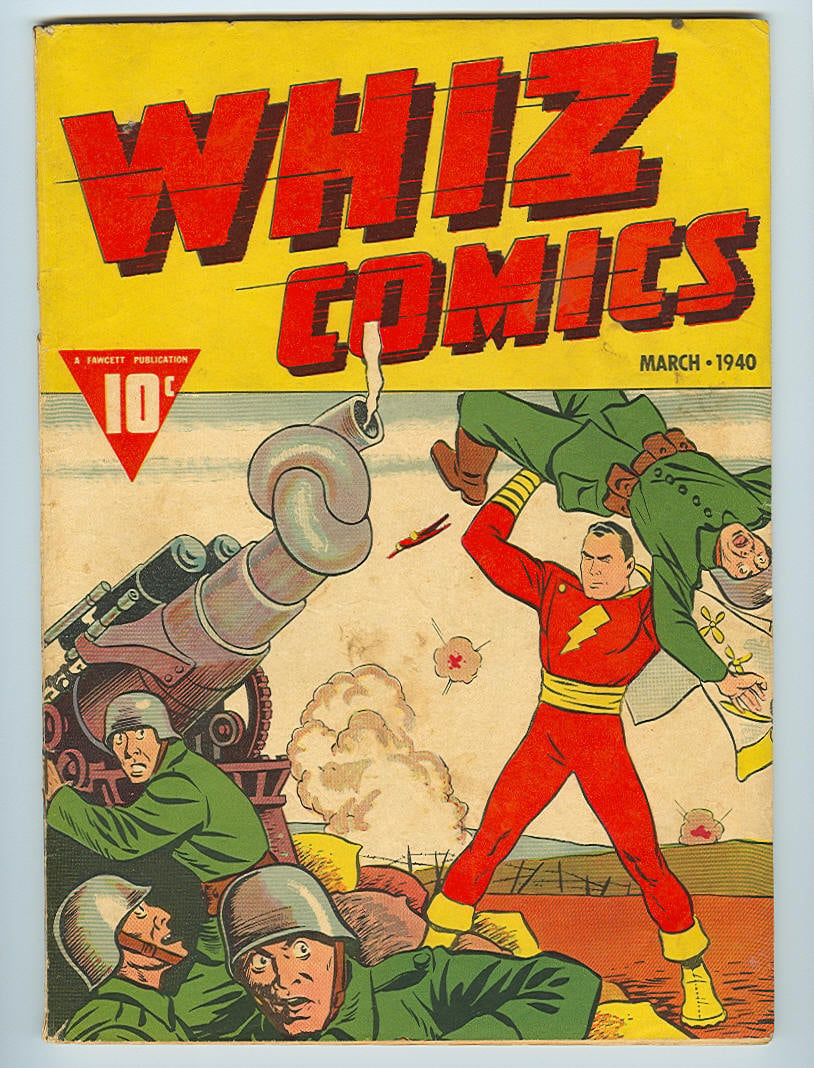 As you may have already heard, DC Comics is changing the name of Captain Marvel, a superhero who dates from the 1940s.
He'll now be officially called by his magic word: Shazam! That's the word that changes poor red-shirted newsboy Billy Batson into the fully-grown Captain Marvel.
That's the equivalent of changing the name of Superman to "Up, Up And Away!" but DC says it has to be done. There's confusion in the marketplace since Marvel Comics also has a Captain Marvel of their own.
Marvel's Captain Marvel was created after DC Comics sued the original Captain Marvel's publishers (Fawcett) and drove them out of business, leaving a Captain Marvel void in comics. Years later, DC acquired the rights to the Fawcett Captain Marvel, which they could publish, but only under the Shazam! name so as not to compete with Marvel's trademark. Are you following all of this or do you need a moment?
Click to continue reading My Name Is…Shazam!
© Gear Live Inc. – User-posted content, unless source is quoted, is licensed under a Creative Commons Public Domain License. Gear Live graphics, logos, designs, page headers, button icons, videos, articles, blogs, forums, scripts and other service names are the trademarks of Gear Live Inc.